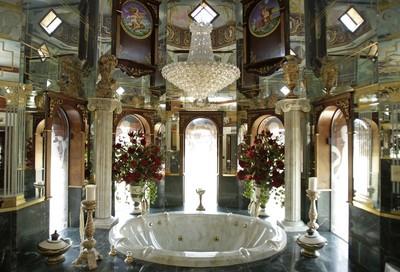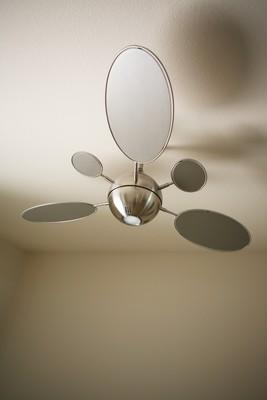 Shannon Weeks tried selling his Las Vegas condominium the analog way — through a real-estate agent — during the last six months of 2006.
"Nothing happened," he recalled, adding that his phone rang only once or twice.
In February, the former sound engineer for Clint Holmes — who has since begun attending medical school in Portland, Ore. — went digital. He advertised his two-bedroom near Chinatown for $169,000 on craigslist.org, a free Internet classified site. He said he has been getting about one response a week since then, half of which turn into actual showings.
"I just listed it again yesterday and I got a response," Weeks said earlier this month.
Web sites are no longer just for decorating homes. They're for purchasing them. Thousands of valley residents are advertising their residences on craigslist and sites such as fsbo.com, realtybid.com and homegain.com. According to Internet tracker comscore.com, real-estate sites attracted 178.8 million hits last month, a 3 percent increase over June of 2006.
"In the market we're in, where things are a little bit slower, people are probably a little more willing to try different things than they may have been in the past," said Devin Reiss, president of the Greater Las Vegas Association of Realtors.
Even eBay is in on the action. Since 2000, it has allowed users to list houses in its "Real Estate" category, directly underneath "Pottery & Glass" on its home page. At press time, 20 valley residences were offered this way.
"A few years ago, if you talked to folks about buying a car online, they wouldn't," said eBay spokeswoman Catherine England. "But eBay Motors is now one of our most popular categories. Based on our activity in the first quarter of this year, it generated the largest gross merchandise value. And our real-estate category seems to be following suit."
Real-estate sales don't actually transact on eBay. (State laws do not regard online bidding as legally binding. Both buyer and seller can walk away from a sale after "closing" it — although each is still vulnerable to feedback from the other party.) Signing contracts, in person, with a title company is still the way it's done.
But, as a marketing tool, the Internet offers numerous advantages over traditional methods — such as reaching prospective buyers who are out of the area.
"Las Vegans aren't really my target market," said local nightclub entrepreneur Nico Santucci, who opened his 14,000-square-foot Parisian Palace on eBay for $5 million. Immediately, two bids were placed by out-of-towners who considered the price a bargain.
"If I had this square footage at my house in Beverly Hills, (Calif.) it would be at $12 million," Santucci explained.
Real-estate agents realize the potential of the Internet. They placed about 40 percent of the Internet listings investigated by the R-J. However, the other 60 percent came from owners hoping for a do-it-yourself sale.
"NO AGENTS PLEASE," Weeks' craigslist ad read. "Seriously, if you are an agent, just don't call."
The potential for cutting agent commissions out of the equation may be the biggest advantage offered by the Internet.
"Selling it independently allows me to pass the savings that I would have spent on Realtor services on to the next buyer," said Elon Benaknin, who's offering his three-bedroom, three-bathroom house in northwest Centennial Hills on eBay for $319,000.
"It's only been on there for about a week, but I've received a dozen responses already," Benaknin said earlier this month.
If Benaknin sold his house through an agent, he would have to pay a 5 percent to 6 percent commission (which is either split between the selling and buying agents or, if the buyer is not represented, taken entirely by the selling agent).
If he sells it because of eBay, it will cost him about $100. That's a savings of between $15,850-$19,040.
The Internet user also benefits because Yahoo Realty, ziprealty.com and erealty.com now offer their own free gateways to the Multiple Listing Service, whose precious information was once the biggest edge a Realtor could offer. And there are plenty of for-sale-by-owner homes on the multiple listings, since brokers now charge a flat fee to list them without any participation in the sale.
One of those homes was Weeks' condo. Two weeks after our first interview, Weeks paid a Realtor $250 to list it on the Multiple Listing Service. Two days after that, he reported, he got an offer for $153,000.
"It was reasonable," he said, "so I countered with $159(K) and agreed to put some Pergo in one of the bedrooms."
Weeks said he's confident the sale will happen.
"So I (would have had to) pay, like, 10 grand for what, exactly?" he asked. "You can cut out that whole middleman."
At press time, Santucci's mansion entered escrow after the eBay listing closed for $5.4 million.
"A guy flew in from Miami yesterday and I wrote up a contract," said Santucci, who didn't use a Realtor, either.
"At the end of the day, I think the house is worth more than that," Santucci said. "But I didn't do too bad." (Santucci purchased the Parisian Palace in 2005 for $2.5 million.)
Benaknin's house remained unsold at press time.
Realtor Reiss said he doesn't consider the Internet a threat.
"There are always gonna be those who are do-it-yourselfers, in an effort to save money — as there are people who go into Home Depot to do their own repair work," he said. "And there are those that understand when they want a professional to represent them and see the value in having someone do that.
"Realtors don't just market a property," Reiss continued. "There's everything after a buyer is procured that a Realtor does — as far as negotiations and guidance through escrow, mortgage and so forth."
According to Reiss, the entire Internet real-estate trend could "just be completely a result of a slower market."
"When it speeds up, it may not exist," he said. "Or it may exist to a greater degree. It's hard to say at this point."