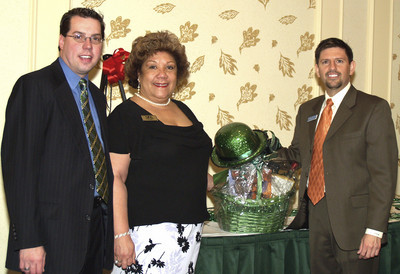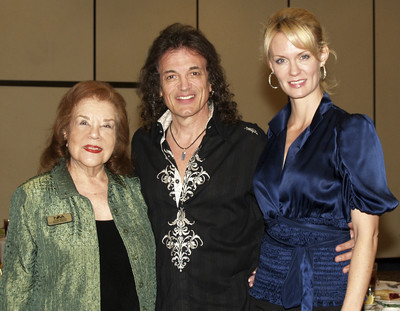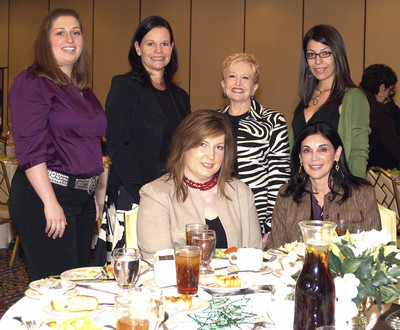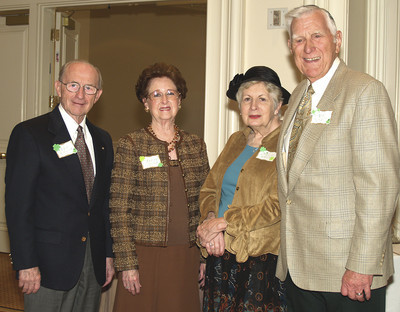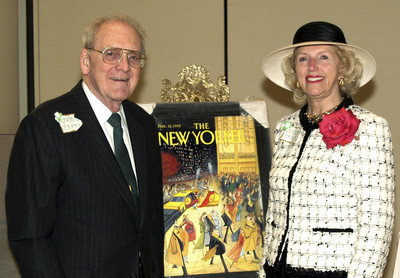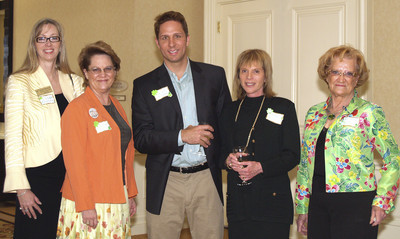 Nevada Arts Advocates had their Arts Awareness luncheon on March 12 at the Gold Coast. This nonprofit group promotes cultural arts as a fundamental part of the quality of life in Nevada. The periodical luncheons afford the opportunity for all art organizations to attend and share their cultural news.
Guest speakers were Leigh Zimmerman, a member of "The Producers" cast, and her husband, Domenick Allen, formerly with the rock group Foreigner. Anita Laruy, president of Nevada Arts Advocates, thanked the Lawrence Middle School Strings, under the direction of Sofia Velazquez, for entertaining during the reception and silent auction. Laruy introduced members of the Legislative Arts Caucus in attendance: state Rep. Mark Manendo, D-Las Vegas, David Parks, Tick Segerblom and state Rep. Valerie Weber, R-Las Vegas.
Seen among the guests were Vonne Chowning, Nancy Houssels, Jack Chappell, Sidra Kain, Sandra and Jim Frank, Bernice Fischer, Josephine Zammuto, Rob McCoy, Joyce LaGrange, Robert Tota, Beth Barbre, C.J. and Art Woolston, Brian McAnallen, Randy Soard, Marie Ascolillo and NAA's executive director Angie Wallin.
Zimmerman was born in Sun Prairie, Wis., and at age 16 won a scholarship to perform in the Boston ballet. She is an actress, singer and dancer appearing in movies and Broadway shows. In 2000 she moved to England to make her West End debut in "The Seven Year Itch" and created the role in the West End of "The Girl in the Yellow Dress." She was asked to create the role in London's West End production of "The Producers," which brought her an Olivier Award nomination for best leading actress in 2004, and the role that brought her to Las Vegas in 2007.
Allen was born in Glasgow, Scotland, and at age 3 started performing with his family, who had been in the theater for five generations. He toured as a member of Foreigner. Allen has appeared at Carnegie Hall and co-starred with Helen Reddy in the musical "Blood Brothers on Broadway." He was the vocalist, composer and lyricist in the Disney Channel's TV series "Sing Me a Story With Belle."
Zimmerman and Allen have been married for 15 years and have an 8-year-old daughter, who was born in London. The family loves Las Vegas and elected to make Las Vegas their home.
Local artist Randy Soard presented Zimmerman and Allen with his "Faces of the Brave" artwork of individual portraits of each of the fallen people lost on Sept. 11, 2001. Coincidentally, Zimmerman appeared in the movie "United 93," portraying Christie Snyder, a passenger on the ill-fated United aircraft.
Leprechaun Luncheon: Opera Las Vegas had a spring fundraiser at the Four Seasons on Saturday. The luncheon offered dining along with entertainment by opera's young artists. Proceeds were raised from opportunity tickets and a silent auction.
The art pieces, jewelry, rare bottles of wine, restaurant dinners were for bid attracting guest participation from Suzan Baucum, Kathie and Ron Slaughter, Lilian and Nathan Prusan, Margie Conway, Betty and Ken Miller, Wanda and Bruce LaFollete, Billie and Hal West, Judge Dianne Steele, Michael Derhake, Camille Altamura and Doris Drummond.
James Frank, Opera Las Vegas president, introduced OLV trustees present Sandra Frank (who also serves as executive director of the Impressario Society of OLV), Joyce Kessler and Eleanor Koch, and board members Hal West, Judy Moore, Gayle Rogers, Alvida Lane, Stacie Rachelski and Marek Rachelski.
Enjoying the luncheon were Oliver Phillips, Yolanda and John O'Gara, Aldona Leskys, Beverly O'Connor, Toni McCann, Roberta Mesco, Bill McCarty and Marcia Newman.
The OLV young artists were students from UNLV's Department of Music Master's Program. Sopranos Athena Mertes and Joanne Jennett and tenor Stewart Cramer performed works by Puccini, Handel, Mozart and Gershwin and the accompanist was Sallie Pollack at the piano. Mertes and Cramer have been accepted to this summer's AIMS program in Graz, Austria, and Jennett was accepted to the Westchester, New York's Summer Vocal Institute for June '08, and the Neil Semer Vocal Institute in Germany for July '08.
On the Town: Town Square premiered two new restaurants at private opening parties Friday. Tommy Bahama, known for island-inspired fashions sold at their Town Square Emporium, opened their Tommy Bahama Tropical Cafe next door facing the delightful town's square. Another new eatery in Town Square had a sneak preview Friday when the Yard House opened to a packed house for all to sample their menu of American fusion fare and their 160 taps of beer while enjoying the sounds of rock music.