OLLI students don't worry about grades or homework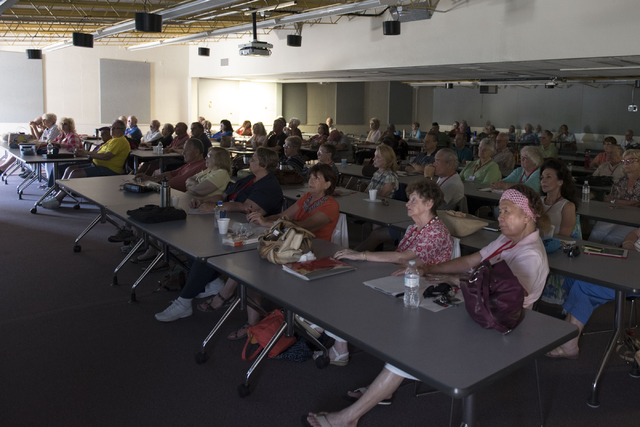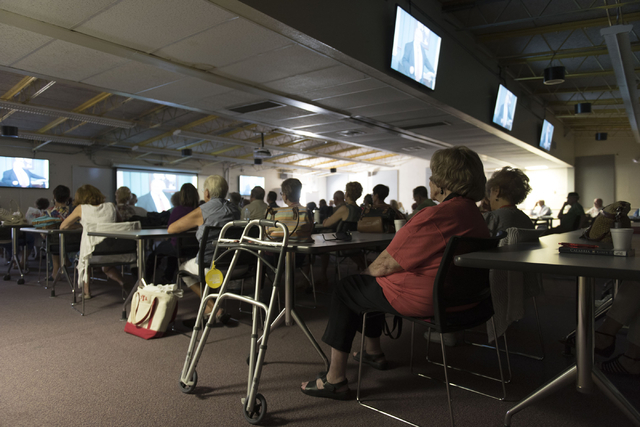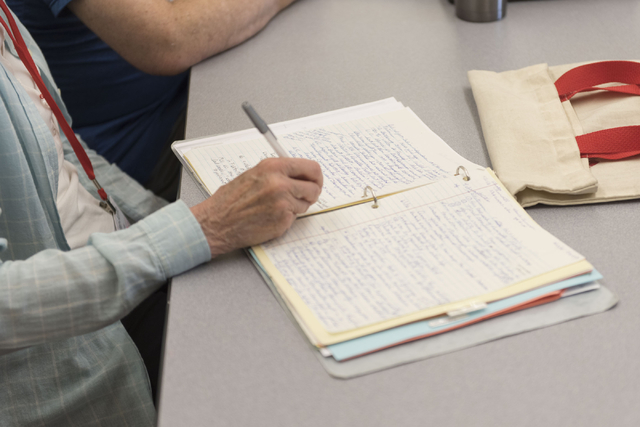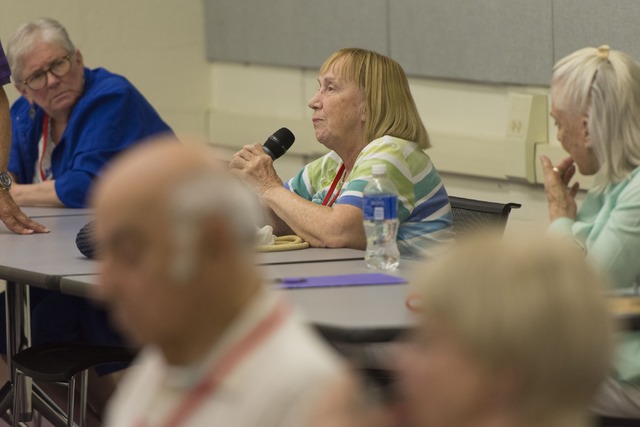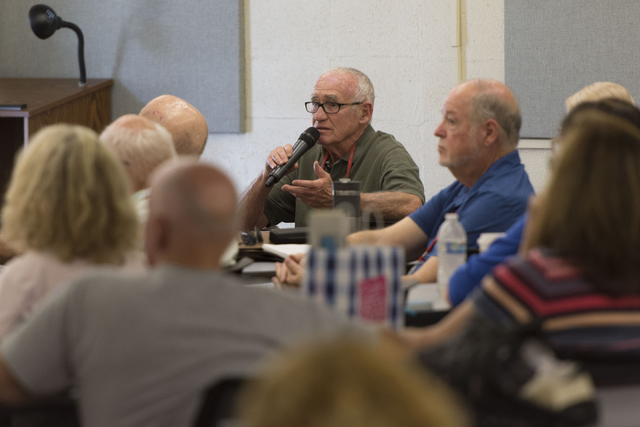 There is a group of UNLV students giving a whole new meaning to the term "rebel" and their numbers seem to be growing as fast as the school mascot's handlebar mustache.
They have no desire to get a degree or bulk up their transcripts, and choose their courses like foodies salivating over a favorite menu — whatever looks the tastiest or even a little daring, from computer basics to parapsychology investigations.
They are part of the university's Osher Lifelong Learning Institute for retired and semiretired adults age 50 and older. This year marks the program's 25th anniversary.
There are no tests, grades or homework. In fact, it's more about the joy of learning than anything else. The classes take place at satellite campuses across the valley and provide about 26 hours of instruction in subject areas such as fine art, history, pop culture, languages, science and anthropology, according to director Rob Levrant.
The program started in 1991 as EXCELL, or Extended Continuing Education and Lifelong Learning, when a group of community members approached UNLV about hosting an education program for older adults. Eventually, it received a $2 million endowment from the Bernard Osher Foundation, which supports similar programs across the country.
During the past five years, OLLI's student enrollment has doubled, reaching nearly 1,200 students last fall, and the program now has about 200 courses, Levrant said.
"We're partnering with the city of Las Vegas to go into more of the urban core community centers to get some of the populations that have been missing," he said.
This fall, for example, courses will be offered for the first time at the Doolittle Senior Center and East Las Vegas Community Center, with several locations expected to follow within the next few years, he said.
Levrant noted that the growth wouldn't be possible without the members. They are both the students and volunteer instructors. They also sit on committees that oversee the curriculum, handle teacher training and reach out to the community.
Walk into an OLLI classroom and the melting pot of backgrounds and experiences is something not found in any other educational setting, he added.
"The talent we have here and the opportunity to interact and hear their stories, listen to them, share their passion, is incredible," he said.
One of OLLI's instructors, Howie Sussman, retired in 1996 after working in the railroad industry for 34 years. When he was looking for a way to spend his retirement he found the OLLI program and now leads history courses, including a session this summer on Winston Churchill.
Sussman's passion for history goes back to his childhood and he has been reading at least one nonfiction book a week, usually historical, since he was in college. But the 75-year-old noted that when it comes to OLLI, there is always a "cross-pollination" of knowledge that never ceases to amaze him.
"I can't begin to tell you how much my brain has exploded with stuff that I've learned in this group that I never either wanted to learn or never had the chance to learn. … Everybody has something to contribute," he said.
Keith Bauer teaches OLLI film courses, everything from the works of Alfred Hitchcock to writer-director Preston Sturges. He has a master's in film studies from the University of Iowa, and has won awards for his work in cable TV direction and production.
About nine years ago, he had a stroke that took away his eyesight, so he was forced to retire in his late 40s. He eventually discovered the OLLI program and started taking film courses. It reignited his interest in film history to the point that he decided to step in front of the classroom.
"I discovered I enjoy being in front of an audience, which I didn't even realize until I started doing this. I enjoy doing the research and sharing that knowledge. I get a real charge out of that, and then hearing people tell me that they were able to see a film in a new way," said Bauer, who is 56.
Fellow OLLI member Elena Cieslak noted that retirement can be a lonely prospect, especially in a transient city such as Las Vegas. One of the main reasons she joined OLLI about nine years ago was to find a social network after retiring from her job with Purdue University as a family nutrition adviser and moving here.
Now the 61-year-old teaches art and topics such as the history of medical knowledge, which harkens back to her days as a medical assistant. Her husband, who fought retirement until he was 69, now serves on OLLI committees and takes classes.
Neither one of them plans to leave the program anytime soon.
"I keep doing it because the one person that learns something from you, or you reach them in some way, it's just absolutely tremendous," she said.