Oncologist stresses follow-up care for breast cancer survivors
November 2, 2015 - 11:04 am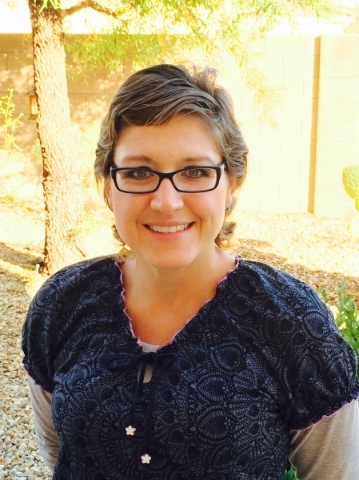 The last place Joy Smith ever expected to find herself was sitting in a chair receiving infusions of powerful chemotherapy drugs.
Being diagnosed last year with triple-negative breast cancer was a stunning blow to the 38-year-old registered nurse, but the reality of it didn't truly sink in "until I sat down in that chemo chair," she said. "That's when it hit me and I was like, 'I am not supposed to be on this side.' "
Smith, who works as a cardiology nurse at three local St. Rose Dominican Hospital campuses, is accustomed to caring for patients. She was forced to reverse her role while undergoing eight chemotherapy infusions, followed by a double mastectomy and radiation treatments five days per week for six weeks.
Through it all, she said, "The hardest part for me was being the patient."
The same is likely true for countless breast cancer survivors who — post-cancer surgery and treatments — are routinely advised to continue monitoring their health, in part by maintaining regular follow-up appointments with their surgeons, oncologists and other physicians.
Dr. Souzan El-Eid is a breast surgical oncologist with Comprehensive Cancer Centers of Nevada and serves as director of The Breast Care Center at Summerlin Hospital.
She said the type and frequency of follow-up appointments recommended for survivors vary depending on such factors as a woman's medical and family history of breast cancer, whether she is a carrier of genetic mutations related to the disease and the cancer treatments she received.
Breast cancers survivors are typically "very responsible" about following up with their doctors, she said, and understand that they are at high risk for experiencing cancer recurrences (possibly in other parts of the body) during their lifetime.
Most breast cancer survivors should be seen by their breast surgeon or specialist at least every six months. During such visits, El-Eid performs clinical breast examinations on her patients and urges them to check their own breasts and underarms monthly for any noticeable lumps or changes.
If one or both of a woman's breasts were spared during cancer surgery (such as with a lumpectomy), or if her breasts were reconstructed following a mastectomy, El-Eid said she may order a mammogram, magnetic resonance imaging (MRI) and/or an ultrasound exam for screening purposes.
For women who undergo a mastectomy on one side, she explained, the risk of experiencing a cancer recurrence in the remaining breast is up to 1 percent per year.
Even women who had bilateral mastectomies should be monitored for potential cancer recurrences, El-Eid said. Similarly, breast cancer patients who underwent chemotherapy and radiation treatments are at risk of developing secondary cancers, such as leukemia, sometimes years later.
"The ticket is to catch it early … and that's why I need to see them every six months," she explained.
El-Eid consults the survivorship follow-up guidelines set by the National Comprehensive Cancer Network, a not-for-profit organization focused on cancer patient care, research and education. She said it is conservative in its recommendations for administering various scans and blood tests to patients.
Medical oncologists, who administer chemotherapy treatments, may for the first few years post-treatment request to see their patients every three months, El-Eid explained. They may order blood tests during these visits, as well scans such as a positron emission tomography (PET) scan, which uses a radioactive substance to look for disease in the body.
As long as a survivor remains cancer-free, she said, appointments with oncologists are then typically scheduled every six months and annually in ensuing years.
Another reason El-Eid said breast cancer survivors should follow up with their doctors is to gain access to ongoing medical studies and clinical drug trials surrounding the disease.
"Patients are living much longer because of these trial results," she said. "If there's something new, then it's my job to discuss it and offer it to them. … We deny them the opportunity to take the new drugs (and participate in) the new trials if we don't see them."
While appointments may become less frequent over time, El-Eid said the follow-up process for breast cancer survivors never really ends, and the disease is "always in the back of their minds."
She likens it to living with a chronic condition such as diabetes: "At least we know what we've got and we're keeping an eye on it and … if something is going to come back in the future, our job is to catch it early."
Since completing her surgery and treatments earlier this year, Smith said she has met with her oncologist every three months to test her tumor markers, which are substances produced by cancer tissue or other cells in response to cancer growth.
She also has seen her radiation oncologist once and undergone a PET scan as well a computerized tomography scan (called a CT), among other tests.
"I'm so sick of (going to) appointments," Smith admitted, "but you just do what you've gotta do."