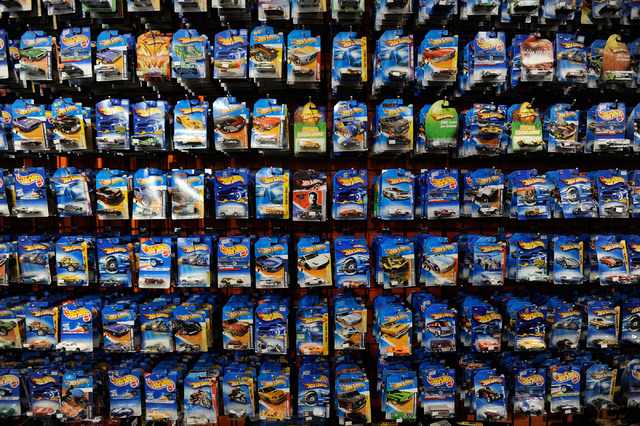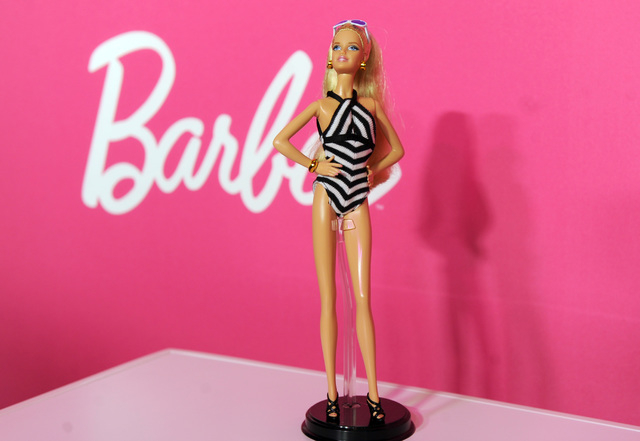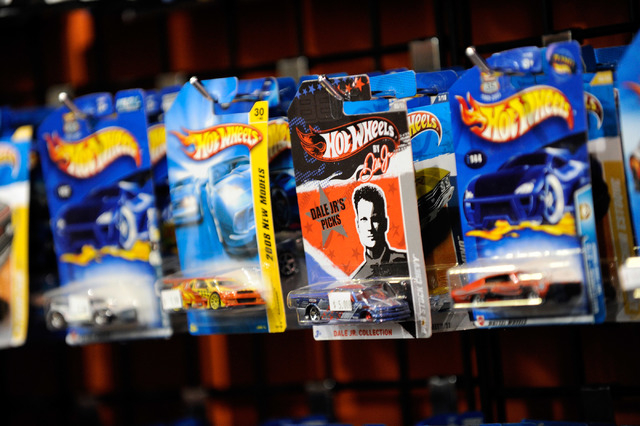 For men (and women) of a certain age, they're talismans that can erase in seconds the ravages of age, cynicism and grown-up responsibility.
So is it any wonder that collecting Hot Wheels cars, Barbie dolls or any of the other favorite toys that we once owned, or just wished we owned, somehow seems to make perfect sense?
This weekend, downtown Las Vegas will be the epicenter of Cool Toydom when the World of Toys Expo opens its doors for a three-day run at the Plaza.
This year's inaugural event actually is a thematic expansion of a Hot Wheels convention that has been held in Las Vegas for six years, said C.J. Cramer, the event's coordinator.
"We're trying to expand it into all sorts of toys," he said, rather than just the diecast toys — Hot Wheels cars and the like — that previously took up most of the event's exhibit space.
"We've got kind of a twofold opportunity here," Cramer said, and while Hot Wheels aficionados still will be able to revel in all things small, diecast and fast, fans of Barbie, "Star Wars" and other categories of toys will find plenty to peruse, too.
Still, for many expogoers, the timeless appeal of Hot Wheels cars will make the trip worthwhile. The 1:64-scale diecast car line was introduced by Mattel in 1968 and still inspires loyalty from generations of collectors. Surely, most of this weekend's expo attendees will be, well, kids?
"Not at all," said Cramer, who noted that the prime age demographic for Hot Wheel conventions is "usually between 13 and 50 years."
That's right: Five-oh years.
It's common, Cramer continued, for such conventions to inspire grown-up kids to scour their attics and basements in search of the Hot Wheels cars they once owned, hoping to, maybe, unload them for a few bucks.
It's worth a shot. According to Cramer, a primo, mint-edition 1968 original can be worth $5,000 to $10,000 today.
What's the appeal of Hot Wheels collecting? Certainly, part of it is the nostalgia we associate with a favorite childhood toy, Cramer said.
But it also may have something to do with a kind of substitutional wish fulfillment, by having a toy car fill in as an obtainable version of the dream car we've always wanted but never could, or never will, afford. Note, Cramer said, how often people purchase a Hot Wheels car to give to a friend or family member who always wanted that Corvette or that Camaro.
"I can buy a 1963 Corvette in a package and pay two bucks," he said. "So a lot of people satisfy their car ambition through these small cars because they're affordable."
Johnny Jimenez, owner of Toy Shack, in Neonopolis, said collecting also is a fun, affordable, shared hobby for fathers and sons.
"I've been doing it my whole life, and probably the most-collected toy in the world is Hot Wheels," he said. "There are so many different colors. There are guys, customizers, who take them apart and repaint them. There are guys that do vintage stuff and guys that do newer stuff, and guys who just collect Camaros or Mustangs or motorcycles.
"So, really, there are a lot of different areas, just in the world of Hot Wheels."
The dynamic is pretty much the same for collectors of other toys, be they "Stars Wars" toys, Transformers robots, G.I. Joes, "My Little Pony" figures or Barbies.
Jimenez said he's excited about the expansion of this year's event to encompass "the whole toy universe."
"The good thing about this show is, everybody's got a smile on their face," Jimenez said. "That's what's so cool about it."
Jimenez — whose extracurricular gigs include serving as a toy expert on the "Pawn Stars" reality show — said he's been doing the World of Toys Expo ever since it's more Hot Wheels-centric beginnings. And, with his shop's move to downtown a few years ago, "it's been a good turnout for us. And, then, it's good for downtown."
This weekend, Jimenez will be among the celebrities who will sign autographs for guests. The signing session, from 8 to 10 p.m. Friday, also will include "Mad Mike" from "Pimp My Ride" and several toy designers and creators.
Other events on the expo's itinerary include induction of the latest class of members to the Diecast Hall of Fame (from 6:30 to 8 p.m. Friday, and spectators may watch for free), battle robot competitions, costume and toy contests, downhill car racing contests and a showing of "Snake &Mongoose," a film about drag racers Don Prudhomme and Tom McEwen, whose real cars appeared as Hot Wheels cars in 1970 as part of a memorable marketing effort. Cramer said about 50 exhibitors are expected to attend the show.
It's all family-friendly, Jimenez added, and "people don't have to collect to come to the show. Just come out. And who doesn't like toys?"
The ultimate goal is "getting people to come in and look at real cool stuff and interact with other collectors," Cramer said, and "just keeping the community growing. That's the main thing."
Contact reporter John Przybys at jprzybys@reviewjournal.com or 702-383-0280.
PREVIEW
What: World of Toys Expo
When: 10 a.m. to 5 p.m. Friday and Saturday, 10 a.m. to 3 p.m. Sunday
Where: Plaza Hotel and Casino, 1 S. Main St.
Tickets: $5 for daily general admission, $10 for a three-day pass and $40 for a VIP three-day pass (http://worldtoyexpo.org or 877-832-2779)