Henderson synagogue to hold 'strong in song' benefit concert
October 11, 2017 - 5:36 pm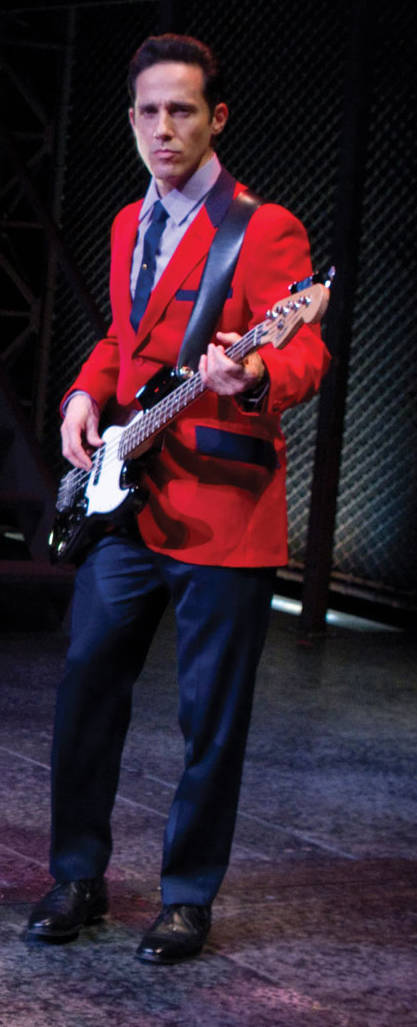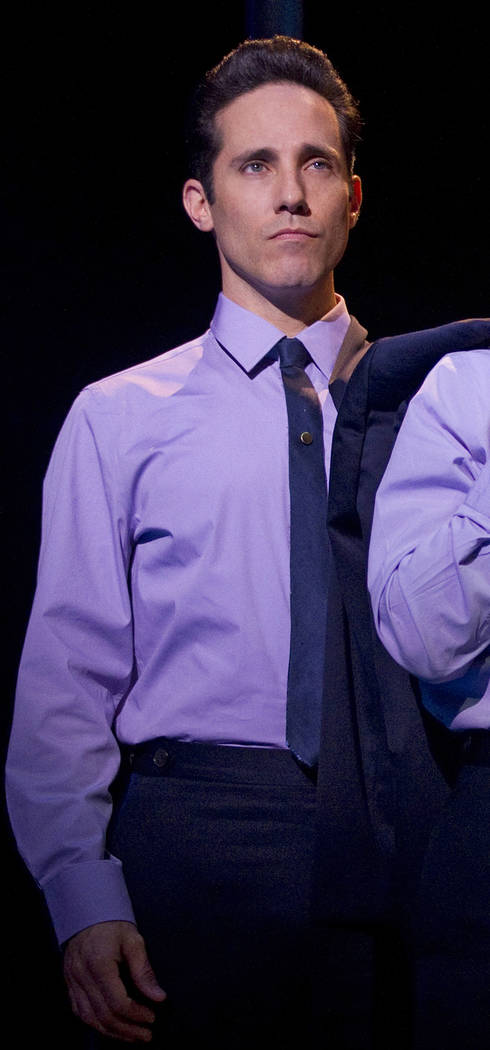 Yes, we are #VegasStrong. So put it in song. Now you've got "Vegas Strong in Song: A Concert of Healing and Love," that aims to be a balm for the soul of a city grappling with sorrow and shock.
"I always like to jump in to help," says ex-"Jersey Boys" co-star Jeff Leibow, one of 14 Jewish performers gathering at Congregation Ner Tamid on Sunday for the concert that is free to attend, but is relying on donations that will be earmarked for the survivors and families of the 58 victims of the Oct. 1 mass shooting at the Route 91 Harvest country music festival.
"I'm a member of Ner Tamid and very much involved in the musical side of the temple," says Leibow, who plans to sing his original composition, "Believe," that was written about his daughter, Emma, who suffers from a neurological disease. "In a situation like this, when so many people are helpless, I want to take any opportunity to help."
Featuring performers from Las Vegas and beyond, the concert — beginning at 5:30 p.m. at the synagogue at 55 N. Valle Verde Parkway in Henderson — is co-sponsored by Ner Tamid and Summerlin's Temple Sinai. Though Ner Tamid's sanctuary seats 350 people, opening its social hall expands the capacity to about 1,000.
"It started the night the tragedy happened when I looked at my sister and said, 'How do we help?' " says Jessica Hutchings, Ner Tamid's cantor, who is on the bill.
"We had a couple of vigils the next day, but music really heals. And (folk singer/songwriter) Julie Silver sparked the whole thing. She said, 'I'm willing to come there. We showed up in Charlottesville (for a concert) and we're going to show up for Vegas.' It got real big real fast. It's the cream of the crop when it comes to Jewish music."
Based in Los Angeles, Silver says the tenets of her religion obligated her to act. "Judaism compels us to heal and repair," she says. "It was my disgust and rage, hearing about this, that compelled me. I invited some performers to join me and everyone responded. Fourteen people at the drop of a hat is an amazing number. We are Jewish musicians and singers and cantors and artists, and we just want to make people feel good and remind them that they are embraced."
Expect music rooted in Jewish tradition, but with numerous stylistic flavorings, from, among others, Stacy Beyer, Josh Goldberg, Karin Hochman, DJ Sinai and Christy Molasky.
"It may sound jazzy or modern or be show tunes, just different styles of Jewish music," says Heather Klein, Temple Sinai's cantorial soloist, who will perform as well. "We've even got Joe Buchanan from Houston, who does Jewish country music."
Having converted to Judaism five years ago, Buchanan's Jewish take on country tunes will lend a special touch to the event, given that the Oct. 1 shootings occurred at a country music festival.
"Hopefully, my music can do a little bit of good and bring a little bit of comfort," says Buchanan, noting that he agreed to do it before he even knew the date. "People need to reach out any way they can."
Vegas is strong. On Sunday, it will prove it in song.
Contact Steve Bornfeld at sbornfeld@reviewjournal.com. Follow @sborn1 on Twitter.