Sunday Assembly provides church-like community for nonreligious
Updated July 2, 2017 - 10:36 am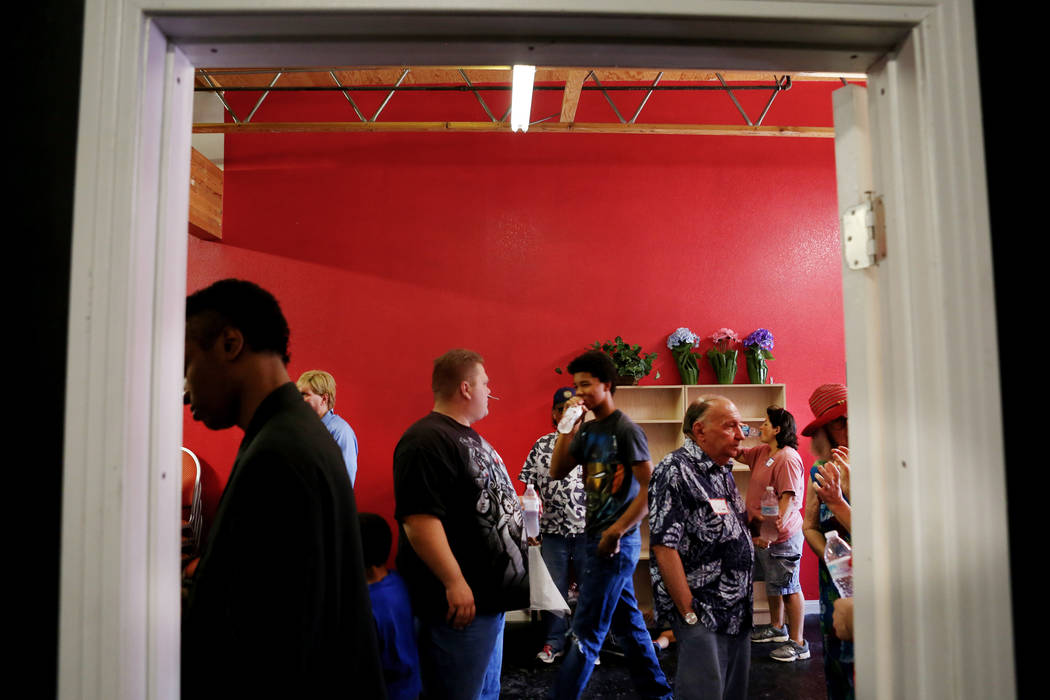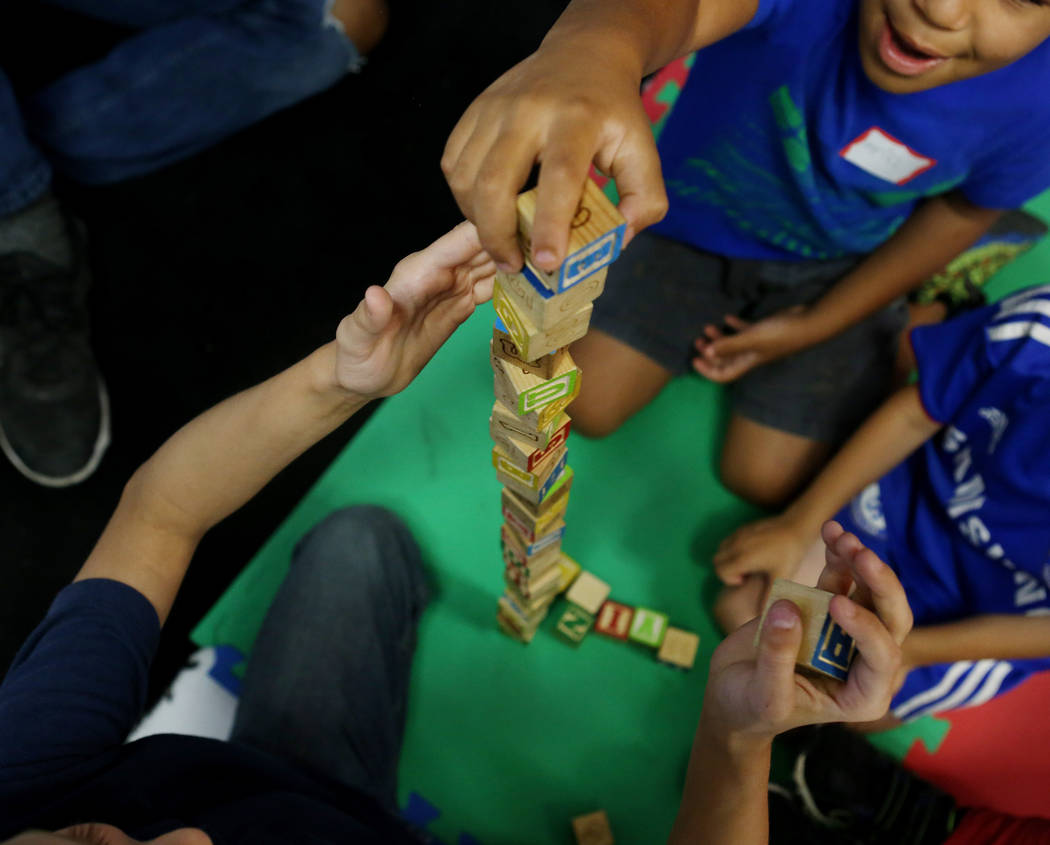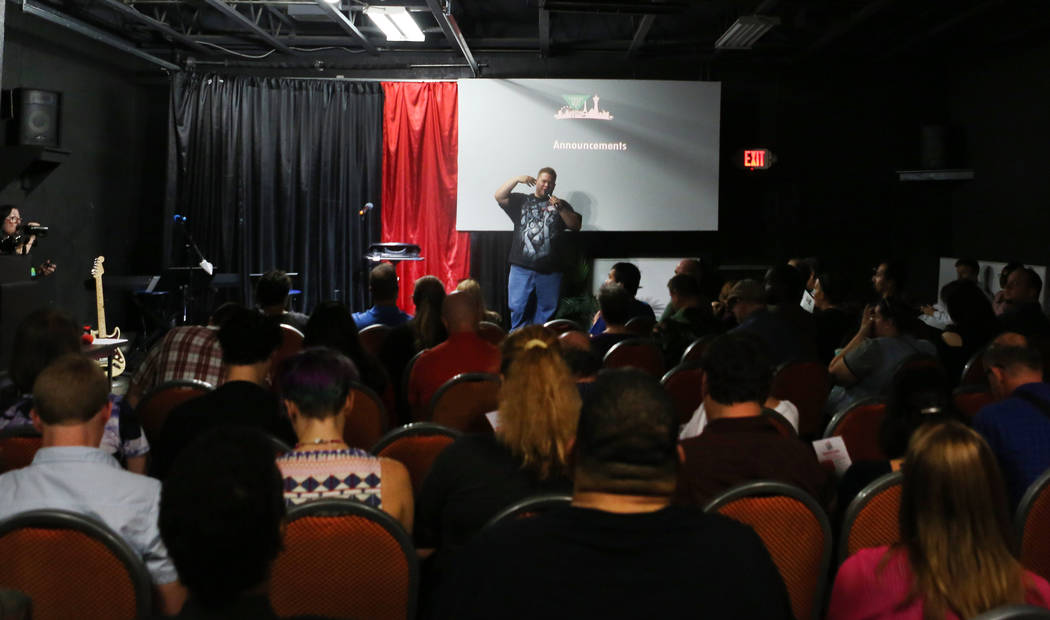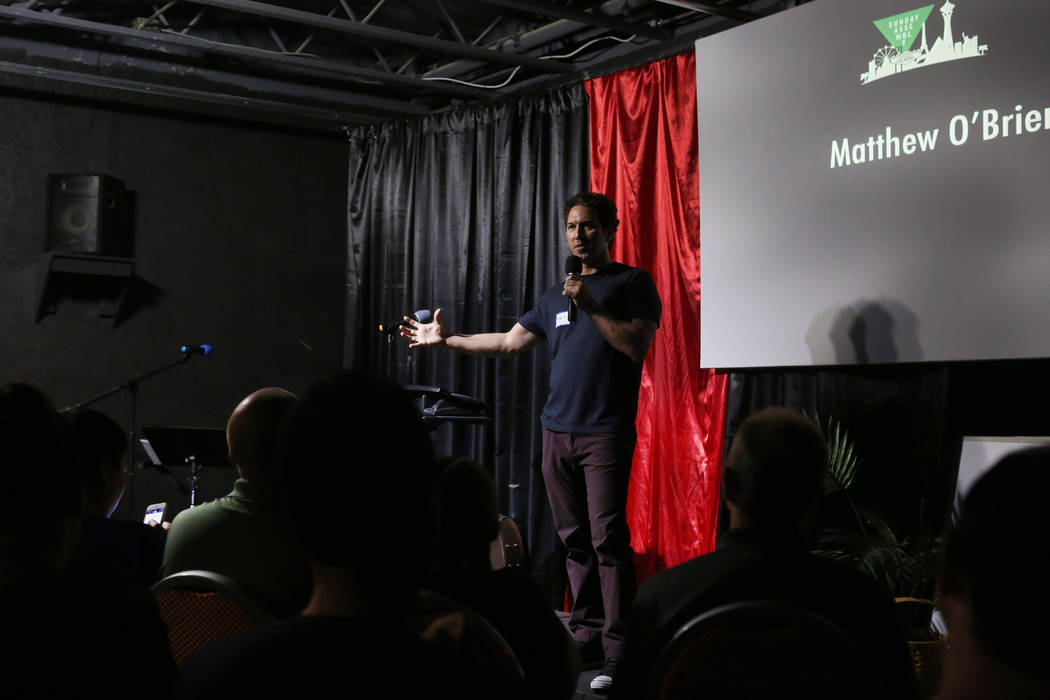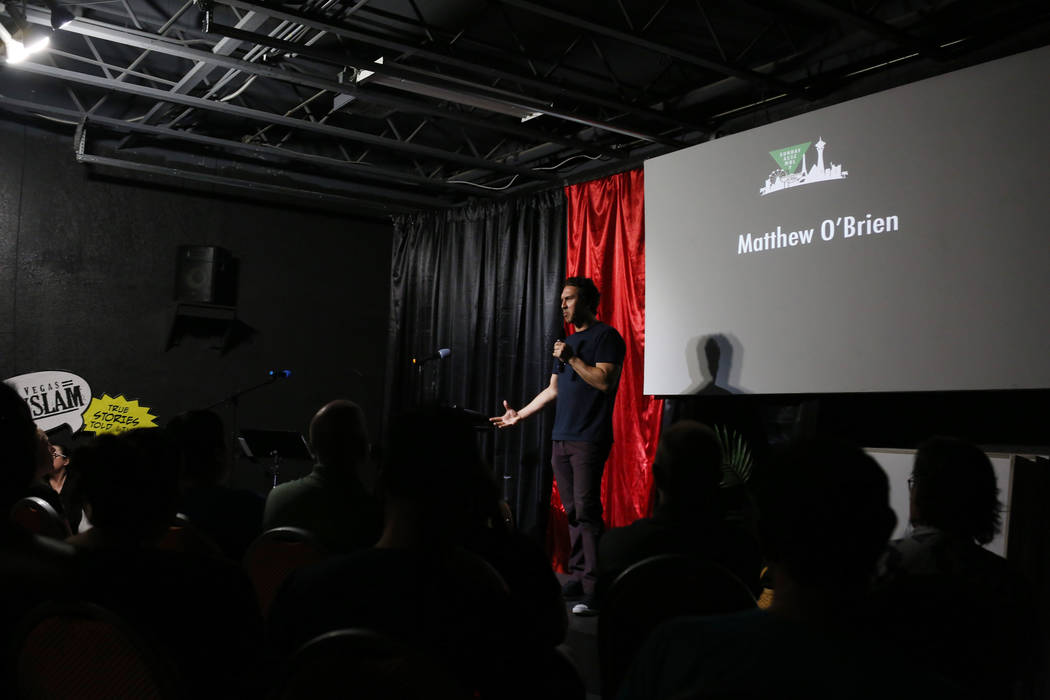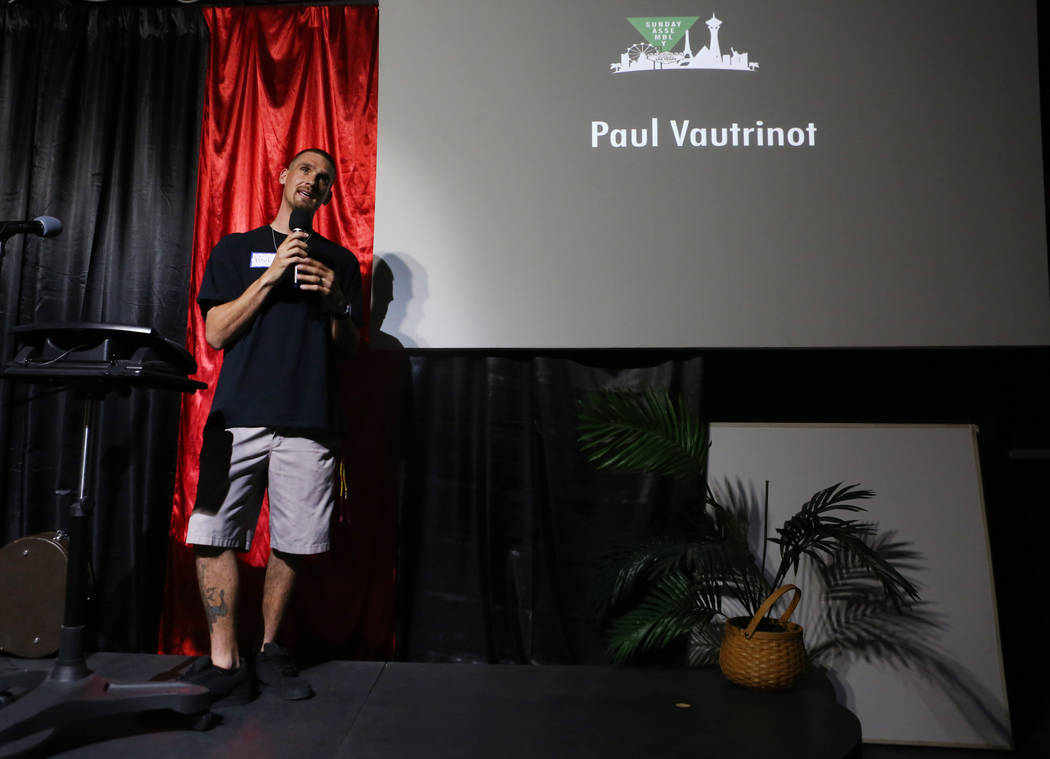 On a recent Sunday morning, while many Las Vegans attended church, about 50 people at the Center for Science and Wonder listened to Matthew O'Brien and Paul Vautrinot talk about homeless men and women who live in Las Vegas' tunnels. Vautrinot is a former resident of the tunnels, and O'Brien is the author of "Beneath the Neon," which is about the tunnel dwellers.
The group was Sunday Assembly and although the talk never explicitly mentioned it, the attendees were united by one belief, or lack thereof — Sunday Assembly is a monthly service for the nonreligious.
The purpose is for attendees "to get together on a regular schedule and kind of communicate or enjoy fellowship — to use the term that tends to be used in exclusively religious circles — over ideas that bring us together instead of separate us," organizer Kevin Breen says.
It began about two years ago as a chapter of the international Sunday Assembly organization, which two comedians started in the United Kingdom in 2013. The event takes place monthly at the Center for Science and Wonder, a nonprofit community center opened by Breen in November to host events such as Sunday Assembly and Story Slam, a live storytelling event in the spirit of The Moth. Prior to the center's opening, the gathering hopped from venue to venue around the city.
Sunday Assembly does have some trappings of a typical church service, such as similarly joyous singing, requests for funding and volunteer hands and post-meeting mingling, but it avoids the trappings of religion.
That's not to say Sunday Assembly is antireligion, or that religious people can't attend.
"It's church without religion, it's not church against religion," Breen says. The whole point is that the services don't engage with religion at all, not even to talk about atheism or secularism.
As Raul Martinez, one of the Sunday Assembly organizers, put it, " It's nice to be able to look at life in a positive light, to talk about community and togetherness, and helping each other and just enjoying life with other human beings without talking about God at all."
The appeal of Sunday Assembly for many attendees is community, which they may have previously found at a church or seen others find at church.
Attendee Ashley Smith says she and her husband are often asked how they could raise their children without God in their lives. At Sunday Assembly, they find a group of like-minded individuals who understand why that would infuriate them.
"Having children means my daughter comes home from public school with a guardian angel ornament as her treasure box. That was at a public school, and nobody else gets why that's upsetting. In this group, they get it," Smith says.
Contact Sarah Corsa at scorsa@reviewjournal.com or 702-383-0353. Follow @sarahcorsa on Twitter.