This church adds a little bit country to services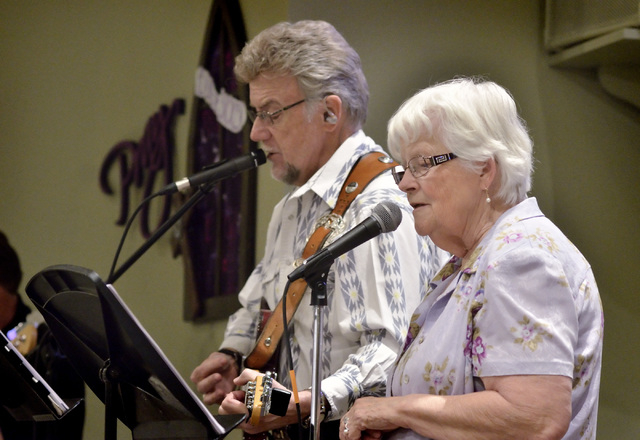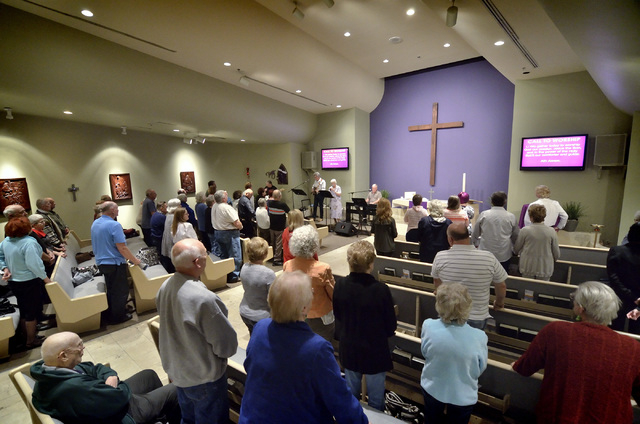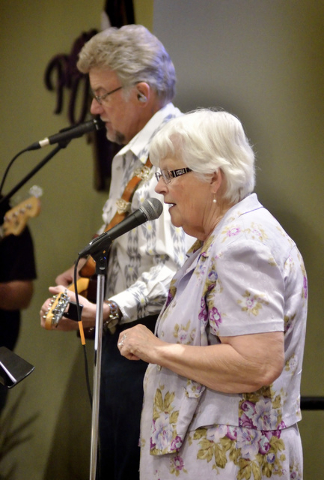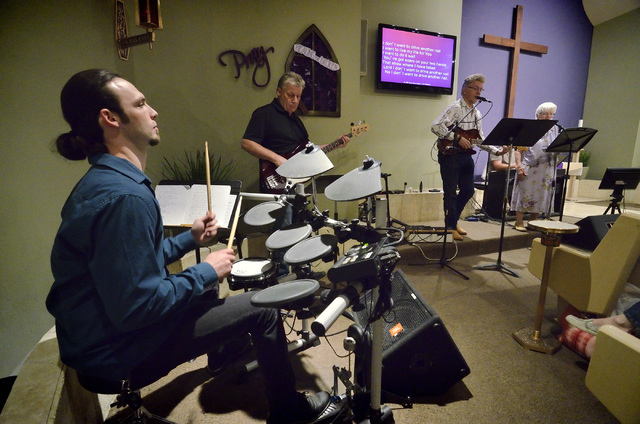 It may be difficult to spot, hidden as it is inside the large main building of Community Lutheran Church. But every Sunday night at 7, with the help of the church band the Honky Tonk Angels, a small chapel is transformed into that icon of American Christianity, the little country church.
The chapel is tiny compared to the big room where most worship occurs at Community Lutheran. There the space is large enough for a huge stage, a full-sized pipe organ, multipiece praise band with a choir, multiple massive video screens and a professional mixing console to run the whole show.
The chapel for the country church, on the other hand, barely has enough room for a meager public address system and two small televisions. The parishioners sitting in the front rows of pews are so close to the front they can reach out and touch the pastor and the band. Often at the same time.
And of course, as befits a country church, all proceedings take place beneath the chapel's sole decorative element: an old wooden cross.
John Thompson is the head of the Honky Tonk Angels, the guitarist, and the only original member left from 1992, when he says, the leadership of the church thought the idea of a country-themed service was a good one.
"The pastor and his wife heard that two or three people played country music and thought it would be a great idea," he said. "Back then we had two guitarists, a keyboard player and drums."
Today the band is comprised of Thompson, a drummer, a bass player, a keyboardist, and a backup singer.
The Country and Western Gospel service, as it is formally known, is one of five at Community Lutheran, each of which has a different feel and features different music. And while the Rev. Mark Wickstrom, senior pastor, says the themes and messages of the sermons are the same across all services, the people who attend the Country and Western Gospel service are what sets it apart.
"Well, it is a faithful bunch," Wickstrom said. "It really is like a little country church. The folks have been coming to it for years."
Wickstrom explained that during the other services at Community Lutheran, which he said had about 3,700 members, attendance varies for any number of reasons. "This one, however, comes together more consistently. That gives you a different feel."
It helps, Wickstrom said, that the service is held Sunday evenings offering shift workers and others with difficult schedules a chance to worship. But in the end, there are people who simply prefer country and western music and attend for that reason alone.
Thompson agreed and said that theme attracts an unexpected demographic: Midwesterners.
"We get a lot of people coming in who are, your snowbirds coming from Minnesota," Thompson said. "They come from Minnesota or back Midwest and a lot of those people have been coming for years."
Thomson said the Honky Tonk Angels have a repertoire of some 200 songs and you're likely to hear almost any sort of country ditty in the chapel if it's appropriate.
"We do a lot of songs by Peter Whitebeard and Clifton Jansky," Thomson said. "We also do a lot by Randy Travis. A lot of country stars will have a gospel album. It doesn't have to be praise music as long as it has a message. We even do songs by Charlie Daniels."
Thompson said that in the past he had been a professional musician playing around town, until the economic realities of the music business put an end to his career. Now, he finds both a spiritual and musical outlet with the Honky Tonk Angels.
"I just enjoy the service," Thompson said. "We can pretty much play whatever we want and I just really enjoy it. It's my ministry to the church."