Yiddish festival shows influence of language in Jewish culture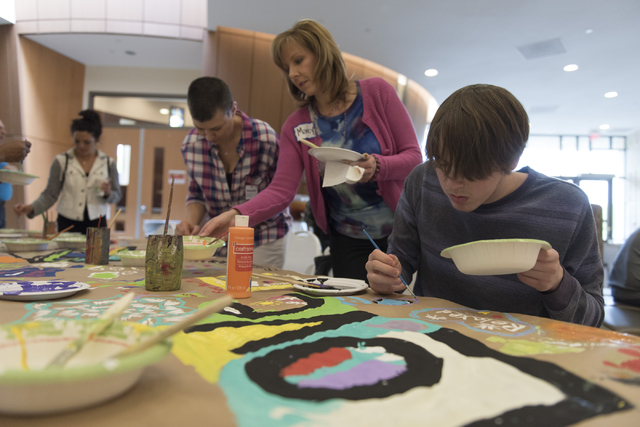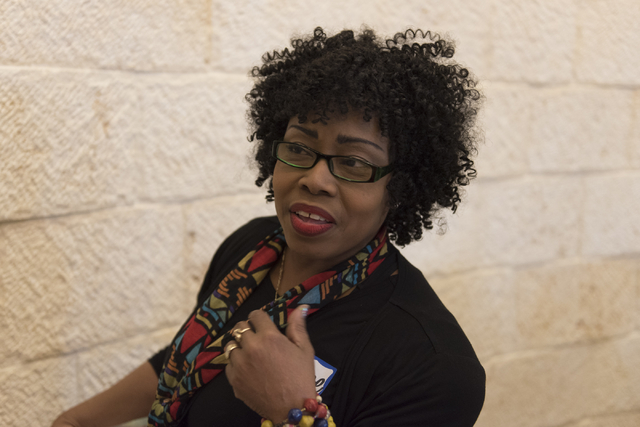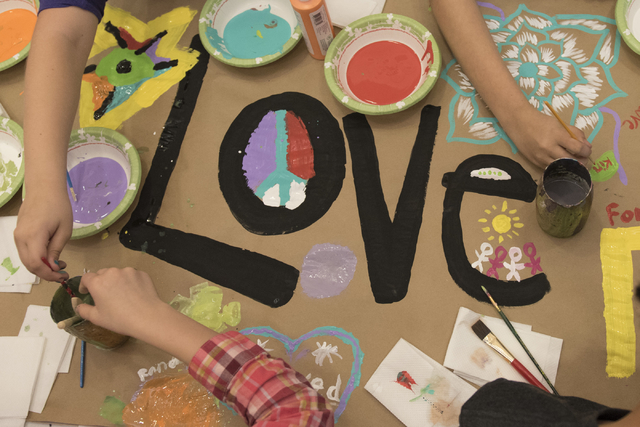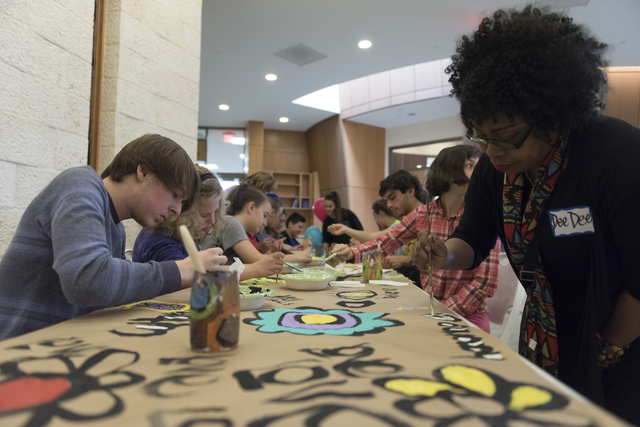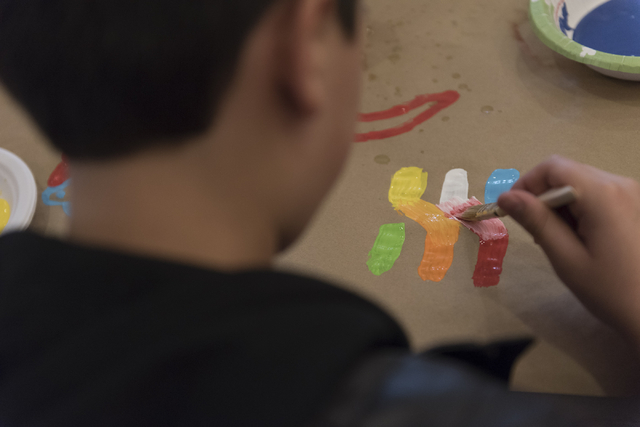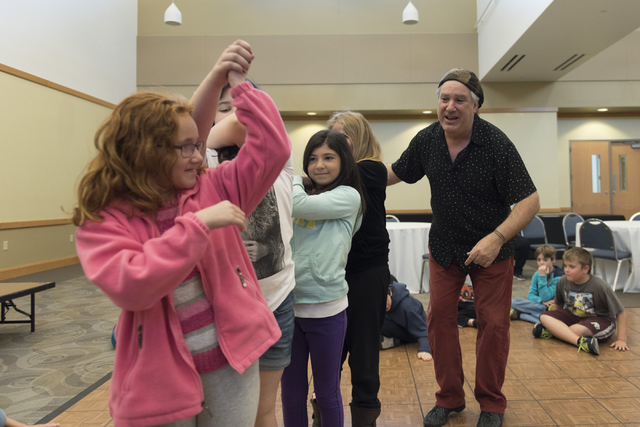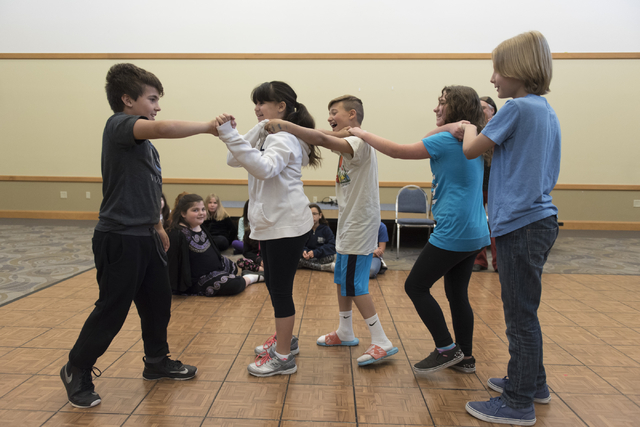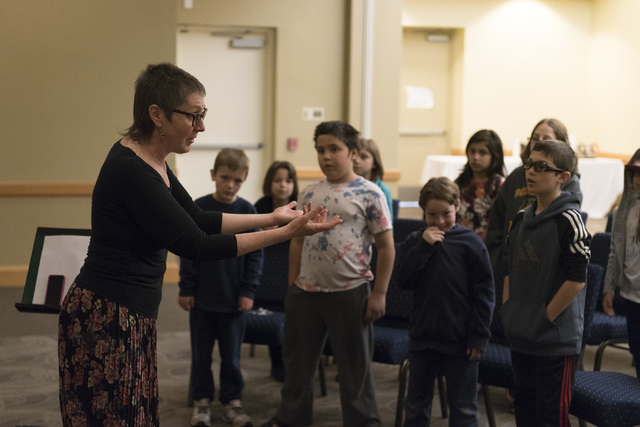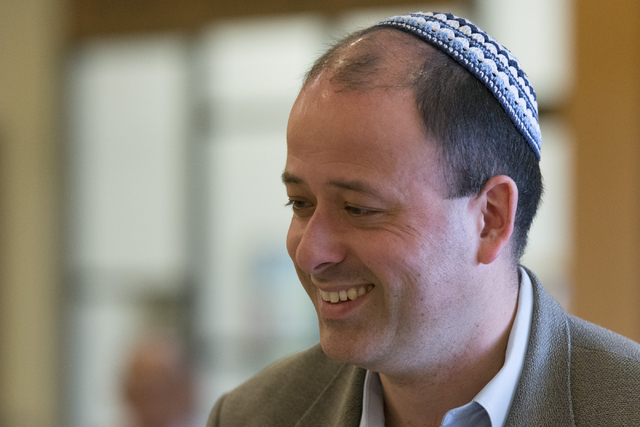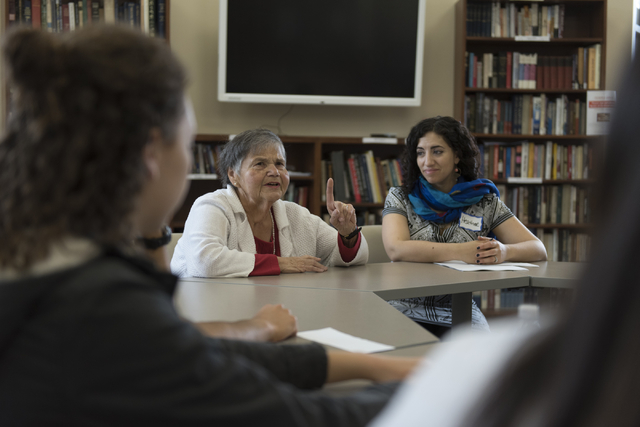 For 11 teenagers, a recent Sunday brought a unique look at a language deeply rooted in their Jewish culture.
The group listened intently as Jean Arin introduced them to Yiddish, the colorful language that gave us words such as "bagel" and "oy vey," during the musical and cultural festival Yiddish Las Vegas.
"Zitsn aoyf der shtul," Arin, longtime educator and Yiddish teacher translated to the group. "I'm sitting on this chair now."
Arin's lesson was during an intergenerational workshop, part of the larger event held April 8-10 at Temple Sinai, 9001 Hillpointe Road.
"I fell in love with the Yiddish language and culture," event producer Heather Klein said about her inspiration for organizing the event. "And decided this culture is important to continue and get out into places that people don't know anything about it."
More than 150 people participated in the three-day intergenerational cultural celebration. Participants were exposed to the Eastern European Jewish descent culture's language, vibrant music, artistic expressions and food.
"Many Jewish folks around the world don't have any exposure to it," Temple Sinai Rabbi Malcolm Cohen said about what is also known as Ashkenazic Jewish culture. "We just want to reclaim that part of our heritage that's been lost."
As she worked with the teenagers, Arin shared the story about her mother coming to America. Never knowing her parents, she lived in an orphanage in Latvia. At age 15, she wrote a letter to a great aunt living in America to escape the hardship.
"My mother was your age," Arin said to the young audience. "She lived in a country that was bombed to smithereens and all she knew was who she was related to."
Following the workshop, the teens gathered around a long table in the temple's lobby to paint images expressing how Arin's story touched them.
"Everything here is about how they feel right now," Dee Dee Woodberry, the artist who oversaw the project, said.
Toni Heilman, 13, who drew a Jewish star with an eye in the middle was amazed at how Arin's mother took control of her situation.
"It inspired me because when I think I'm having a rough time, someone else in the world is having a harder time. It helped me appreciate what I have," Heilman said.
Named the Cultural Invasion project, the final artwork depicts emotions shown through faces, words, flowers and Jewish stars. It is on display in the temple's religious school.
On the Friday and Saturday, Yiddish Las Vegas featured traditional worship and musical performances by internationally acclaimed artists such as Veretski Pass.
Sunday included three workshop sessions providing hands-on training and a broad exposure to the language and culture, with options such as Yiddish Dance Gems, The 18 Funniest Jewish Songs and Yiddish for Beginners.
"I think when people hear the word Yiddish, even Jewish people think that it has an older connotation to it," Temple Sinai marketing director Stephanie Helms said. "And this festival does not. We have programs from pre-k all the way up to the seniors."
Laura Rosenberg's kids-focused workshop led a group of 20 eager first- through third-graders through simple Yiddish songs.
"Making the best of hardship is certainly a strong part of Yiddish music," Rosenberg said. "Because hardship was central to the cultural experience."
Rosenberg, who's a Yiddish cabaret singer and music director of Yiddish Theater Company, led the class using the lesson of how eating potatoes for every meal became a song to cope.
"I'll bet some of you like potatoes a lot," Rosenberg said to her class. She recalled the days when their ancestors ate bulbes, Yiddish for potatoes, at every meal. "But what if you only had to eat every single day, if every single meal was potatoes, you'd probably not like them as much."
Speaking of food, the event included an authentic Eastern European lunch featuring dishes of the Beyond Bubbie (Yiddish for grandmother) Bakeoff held earlier this year. The meal included kugel, a noodle casserole or pudding, and kasha varnishkes (buckwheat and noodle dish). Later in the day, the dessert, Ilana Shapiro's winning recipe, was apple cake.
During the Moving Songs workshop, director, choreographer and Yiddish dance leader Bruce Bierman instructed 18 elementary students to "thread the needle," an element of Freylekhs, an Eastern European Jewish dance where participants hold hands while forming a circle.
"This is the happiest Yiddish dance," Bierman said. "Nobody has to know what foot they're on."
"Threading the needle" involves dancers moving under the arms of other dancers until everyone has one arm on top of their shoulder as the group snakes around the dance floor. The move generated smiles and laughter as the young dancers got tangled up. Bierman patiently corrected the problem, allowing the group to move smoothly again.
The day ended with a lively interactive Yiddish cabaret party. Hosted by Jewish radio celebrity Andy Muchin, the cabaret allowed participants to showcase songs and dances learned throughout the weekend, while the crowd clapped and interacted with the performers.
Attendees Bob Wallace and Terry Starker both participated in the cabaret. Wallace on guitar and Starker took to the dance floor.
"It was really fun and exciting," Starker said. "It's hard to find a historic teacher of Jewish dancing."
Wallace, who's recently gained an interest in his Jewish culture, played chords he learned from klezmer music workshops he attended.
"Heather (Klein) got professionals who are top of the klezmer game to teach people," Wallace said. "It was a great opportunity to be a part of that."