School-based clinic has free services for students in need
August 14, 2015 - 12:17 pm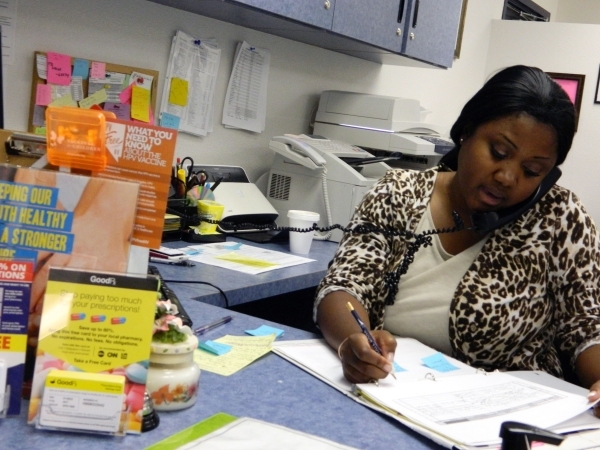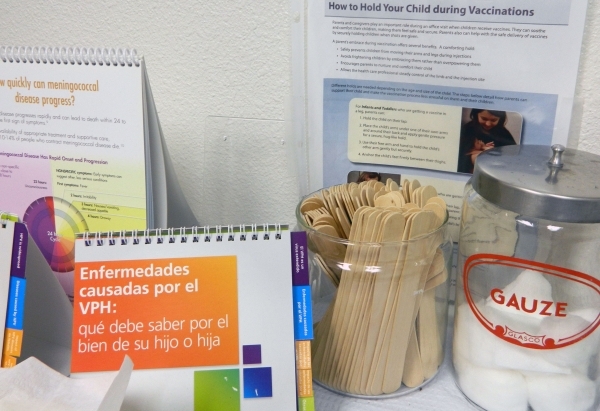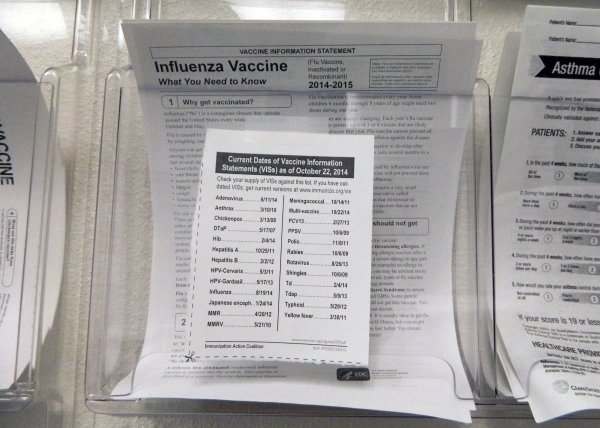 From a double-wide trailer on Basic High School's campus, medical professionals are working to keep valley children in school and out of hospital emergency rooms and urgent care centers.
The Dr. Joel & Carol Bower School-Based Health Center, 400 Palo Verde Drive, offers free medical services to Las Vegas Valley youths ages 4 to 19 who are current or incoming students in the Clark County School District.
"It's a wonderful place," said Diana Martin, who takes her grandchildren to the center and was there July 28 in that capacity. "Everybody's been so nice here. I have six grandchildren that have attended Basic (High School), so I've been in and out of here for quite a few years now."
The state-certified facility is administered by Nevada State College in collaboration with Basic and the school district. The program has blossomed since it began in 2004, said Sherrilyn Coffman, director of the center and a nurse who works at the NSC School of Nursing.
"It started with one nurse practitioner over in Basic High School who happened to be a faculty member," she said. "The portable came along the way."
The facility has three exam rooms, including one where preventative dental services are provided from 9 a.m. to 3 p.m. Monday and Thursday during the summer through the Future Smiles program. The locally run program provides free or low-cost oral health care to at-risk children who are uninsured or recipients of Medicaid or the Children's Health Insurance Program. Services include screenings, education, dental cleaning, protective sealants and fluoride varnish.
"If the child needs additional dental work, the Future Smiles program will refer them to another low-cost dental provider," said Erika Webber, the center's coordinator.
The facility also offers vaccines, outpatient asthma management funded by St. Rose hospitals and a laboratory where tests can be conducted for pregnancy, mononucleosis, strep throat, blood glucose and urinalysis.
"If we have somebody that needs an X-ray or drawing blood, we can send them to the St. Rose de Lima campus," Coffman said.
A support group for teens also is offered as part of the facility's mental health program. Group topics include self-esteem, relationships, body image and coping with stress.
"We have four groups per semester that we do at Basic High School," Coffman said. "It's for normal high school students to help them deal with normal mental hygiene things."
Students also can obtain basic over-the-counter and prescription medication at the site. Vaccines are offered there, too.
"In the middle of August, we're going to be doing a lot of immunizations for school and physicals for (school) sports," Coffman said.
The center's services often prove crucial for low-income and uninsured students, said its namesake, Joel Bower, a retired obstetrician who was medical director there from its inception until 2010.
"These kids wouldn't get the service that they get without that kind of center," he said.
Coffman said 56 percent of children who received services at the site the first half of this year were uninsured.
The center's hours are from 8 a.m. to 4 p.m. Monday through Friday. Call 702-799-0508 or visit basichighschool.com/sbhc.html.
— To reach Henderson View reporter Cassandra Keenan, email ckeenan@viewnews.com or call 702-383-0278. Find her on Twitter: @CassandraKNews.