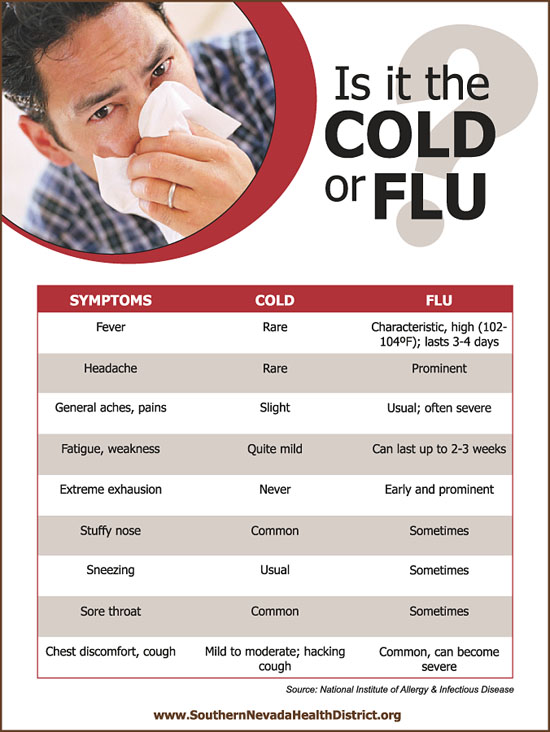 You have a serious message to get out to Southern Nevadans about the imminent arrival of flu season. Who do you call?
Sock puppets, of course. Cute, funny, undeniably attention-snatching sock puppets.
But, still. Sock puppets.
Weirdly enough, it works. And during the next several weeks, Southern Nevadans will get to know this crew of sock puppets as the Southern Nevada Health District kicks off its annual anti-flu public awareness campaign.
Sock puppetry aside, it's a serious message. Dr. Lawrence Sands, the health district's chief health officer, notes that influenza — your basic, garden-variety flu — is a serious respiratory illness that can lead to life-threatening complications in older people and people with chronic medical conditions.
In fact, Sands says, more than 30,000 deaths in the United States each year are related to influenza or pneumonia, a complication of the flu, while flu-related illnesses are responsible for about 200,000 hospitalizations each year.
Every year, the health district tries mightily to encourage Southern Nevadans to get flu vaccinations and, then, take measures that can help stem the spread of the flu if it does hit. This year, as part of its anti-flu campaign, the district hired Brown & Partners Public Relations of Las Vegas to craft a series of TV spots.
Rob Catalano, the agency's executive creative director, says discussions with district officials and in-house, "led us down a number of roads," from animation to live-action spots.
But, he continues, "the one that we all got excited about was, 'Well, we can put together this puppet show and have this marionette doctor address sock puppets.' "
One of the goals of the campaign — which was funded by federal grant money — is to appeal to all ages. "We thought the puppet thing was perfect," Catalano says. "It was unique enough for adults and interesting enough, I think, for children."
In the spot, a lab-coated marionette doctor offers flu prevention advice to a group of sock puppet citizens — including a sock puppet who, in a bizarre image when you think about it, blows his nose into a tissue — attending a town meeting.
As an added bonus, "Seinfeld" fans will nod with recognition at the ad's catch phrase: "No flu for you."
For sure, it's different from most of the public service announcements you see on TV.
"I'd hope the first time you watch a marionette pop up, you might pause a bit and go, 'What is this?' and stick around enough to get the essential message," Catalano says.
Brown & Partners enlisted Sun Media Productions of Las Vegas to create the spots. According to Catalano, the production team included puppet designers and puppeteers who have worked at "Muppets" creator Jim Henson's shop and on the movie "Team America: World Police."
Catalano is pleased with the results. So is Sands.
"Who doesn't like puppets?" he says, laughing.
The spots are "a little edgy, in a positive, good way," Sands says. "And we can see this will stand out."
But, he notes, the puppet ads are just the most visible layer of a wide-ranging campaign that includes everything from meetings with valley doctors and health professionals to posters to inserts that will appear in local companies' newsletters to a Web site (www.flurevolution.com).
So far, reaction to the puppet ads has been "very positive," Sands says. "I mean, everybody has a smile on their face. Puppets make you smile."
In fact, Catalano jokes, reaction to the spot has been so good that "we're going to do puppets in every campaign we do."
FLU SHOT SEASON IS NOW
Dr. Lawrence Sands, chief health officer of the Southern Nevada Health District, says there should be no shortage of vaccines this flu season.
High-risk people should start getting their vaccinations now and continuing through October, he recommends.
People who are considered at increased risk from the flu include: People older than 50; pregnant women; children ages 6 months to 5 years; people who have a chronic condition such as diabetes, heart disease or lung disease or people with immunosuppressive conditions; and people with any condition that could put them at high risk for complications from flu.
Sands says children who have asthma also should receive flu shots as soon as possible.
Then, starting in November, lower-risk people should get their shots. For some, a lack of time, a lack of easy access and the mistaken fear that a flu shot can cause the flu can be deterrents to getting a vaccination, Sands says.
However, the health district operates shot clinics at various locations around the city.
For more information about shot clinics, call 759-0850 or visit the health district Web page (www.southernnevadahealthdistrict.org or www.flurevolution.com).
A shot offers no ironclad guarantee against getting the flu. But, Sands says, "I put it in the category of cheap insurance. It's one more thing that can reduce the risk of illness."