Southwest Las Vegas eatery DW Bistro is expanding to downtown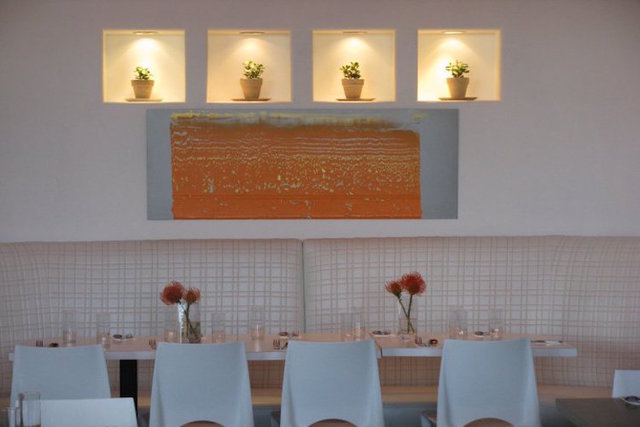 DW Bistro, a long-time staple in southwest Las Vegas, is relocating — and expanding — its "Jamaican meets New Mexican" cuisine.
After six years at its location on Fort Apache and Russell, near Southern Hills Hospital, DW Bistro is expanding to downtown Las Vegas.
But first, in September, the original DW Bistro will pack up its ovens and relocate to a flagship location at The Gramercy, 9265 W. Russell Rd. #159 — just a few blocks away from its current home.
"DW Bistro at The Gramercy has been 2 years in the making and will be the flagship at The Gramercy," DW Bistro partner Bryce Krausman said in an email. "While original plans at The Gramercy called for a DW Kitchen & Market, we are very excited to offer 7 days a week dining options for the growing southwest."
The growing doesn't stop there.
Later this fall, DW Bistro will debut its a second location in the valley — a spot at World Market Center. And, with the expansion will likely come a new name — (tentatively) DW Bistro Downtown.
"DW Bistro in its current Fort Apache place will relocate to The Gramercy first [then] the Las Vegas World Market will be its second Las Vegas location. With two locations serving distinct and vibrant growing populations on opposite sides of the Las Vegas valley, DW is poised to grow our neighborhood brand and build loyalty among many more valley residents," Krausman said.
The move to World Market Center isn't exactly unchartered territory for DW Bistro, as the eatery previously set up a pop-up restaurant — DW@MKT — during World Market Center's last Winter Las Vegas Market event.
DW@MKT, which will re-open during the upcoming summer event, is located in the spot that was previously occupied by the Mexican restaurant Mundo, which closed its doors last December. It had been operating at World Market Center for six years before its lease ended, the restaurant said in a Facebook post.
According to Krausman, "We had great success with the Las Vegas World Market pop-up back in January. We love our downtown clientele, and we have been excited about a possible downtown Vegas location for years.
"This will punctuate the dining scene near The Smith Center and downtown corridor, where we will feature our infamous Sunday Brunch and offerings geared toward the pre- and post-theater crowd."
Contact Caitlin Lilly at clilly@reviewjournal.com. Find her on Twitter: @caitielilly_
RELATED
10 of the best spots in Las Vegas for brunch