T-Mobile Arena to serve signature Atomic Fizz cocktail
February 24, 2016 - 12:40 pm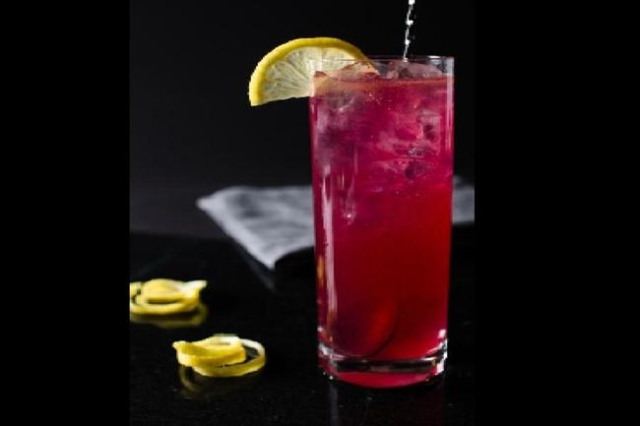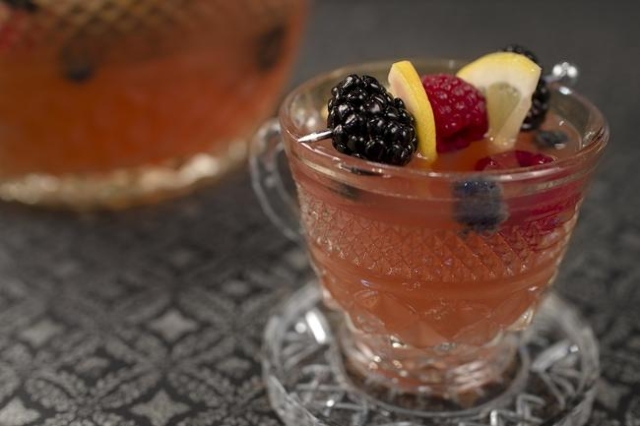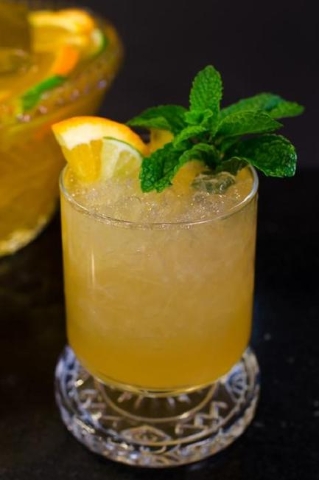 When the new T-Mobile Arena opens in April, not only will guests experience one of a kind performances — The Killers are performing with Wayne Newton for the grand opening and Guns N' Roses is kicking off its reunion tour there — but they'll also have the chance to sip original cocktails.
T-Mobile Arena has partnered with Levy Restaurants and mixologist Tony Abou-Ganium to create a signature cocktail menu to be served only at the new venue.
The arena's exclusive cocktail menu, which was created by Abou-Ganim and his hand-picked team of "bar chefs," features three colorful cocktails for event attendees — the Atomic Fizz, Rum Punch and Scratch Margarita.
Atomic Fizz, which is a blend of Grey Goose Le Citron vodka, Aperol orange liqueur, agave nectar, prickly pear puree, freshly squeezed lemon juice and sparkling water, is being called signature beverage of the T-Mobile Arena.
"People will look at this as part of the overall experience of going to T-Mobile," Abou-Ganium told the Los Angeles Times. "Yeah, we're going to see a UFC fight or see George Strait, but we also get to have an Atomic Fizz."
According to the LA Times, not only does the drink pay homage to the arena's namesake with its bright magenta color, but the drink's name is a tribute to the history of atomic bomb testing in Nevada.
"People come from all over the world to experience Las Vegas mixology and dining," Abou-Ganim told the LA Times. "We're bringing that level of precision and hospitality to T-Mobile Arena, giving each guest a Vegas-worthy experience."
Every cocktail served will have its own customized ice cube featuring diamonds, spheres and more. Each ice cube will be modified to compliment every specific cocktail.
The 20,000-seat arena will also be home to a whiskey lounge and scotch bar and a "Goose Island Bar," which will feature ice chefs carving on "Ice Breakers" stations all night long.
Guests in the "Event Level Suites" will also be able to experience cocktail service tailored to each guest's preference including individualized barrel-aged whiskey.
Contact Caitlin Lilly at clilly@reviewjournal.com. Find her on Twitter: @caitielilly_