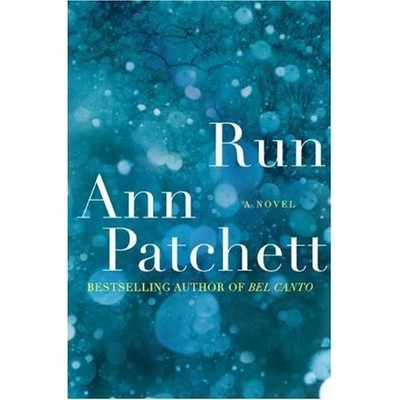 DVDS
"Knocked Up: Unrated" (Unrated, but the R-rated version also is available): Just another step in Judd Apatow's plan to take over the comedy world. (He also directed "The 40-Year-Old Virgin" and produced "Superbad.") "Superbad" co-writer and co-star Seth Rogen plays a chubby, schlubby stoner whose unlikely one-night stand with a TV celebrity news correspondent ("Grey's Anatomy" Emmy-winner Katherine Heigl) results in an unexpected pregnancy — and its aftermath. Rude and crude, "Knocked Up" is seriously hilarious — and undeniably sweet, with bonus points for a riotous Las Vegas road-trip sequence featuring Rogen and co-star Paul Rudd. Another of today's releases, the time-trippy thriller "Next" (PG-13), also features Las Vegas — along with Nicolas Cage as a magician who can see into the future.
Other titles out today: "Black Book" (R); "Creatures From the Pink Lagoon" (Unrated); "Tekkonkinkreet" (R); "Wayside: The Movie" (Unrated); "Evening" (PG-13); and "The TV Set" (R).
CDS
Foo Fighters, "Echoes, Silence, Patience & Grace": They tore the house down at the MTV Video Music Awards recently, and now the Foo Fighters are out to do the same with your living room.
Following up their diffuse, two-disc 2005 effort "In Your Honor," the band's latest is a more off-the-cuff, streamlined affair that still hits like a brick to the bridge of your nose.
Silence?
Not so much.
Also in stores: Chris Botti, "Italia"; Melissa Etheridge, "The Awakening"; Herbie Hancock, "River: The Joni Letters"; Queen Latifah, "Trav'lin' Light"; Raul Malo, "Marshmallow World & Other Holiday Favorites"; Joni Mitchell, "Shine"; Rascal Flatts, "Still Feels Good"; Paul Robeson, "On My Journey: Paul Robeson's Independent Recordings"; Jill Scott, "The Real Thing: Words & Sounds Vol. 3"; Various Artists, "Goin' Home: A Tribute to Fats Domino"; Various Artists, "Love Is the Song We Sing: San Franciso Nuggets 1965-1970"; Peter White with Rick Braun and Mindi Abair, "Peter White Christmas."
BOOKS
"Run" (HarperCollins) by Ann Patchett: An accident during a blizzard brings two families together in a novel about loss and parents' love for their children.
Also out today: "Terminal" (Pantheon) by Andrew Vachss; "The Choice" (Grand Central) by Nicholas Sparks; "Playing for Pizza" (Doubleday) by John Grisham; "Fire in the Blood" (Knopf) by Irene Nemirovsky; "The Coldest Winter: America and the Korean War" (Hyperion) by David Halberstam; "Shoot Him If He Runs" (Putnam) by Stuart Woods; and "Bridge of Sighs" (Knopf) by Richard Russo.