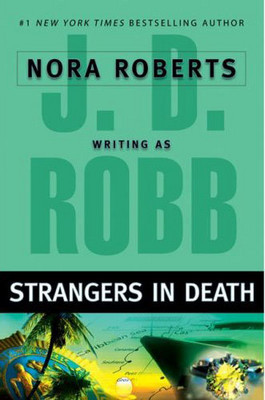 DVDS
"American Gangster" (R): Denzel Washington and Russell Crowe bring megawattage to the story of Frank Lucas, a Harlem drug lord. It's available in multiple versions. The original theatrical version and an unrated extended edition come in the two-disc package. A three-disc "Collector's Edition" includes more than five hours of extras.
Also out today: "Angels in the Dust" (Unrated); "The Final Inquiry" (PG-13); "For the Bible Tells Me So" (Unrated); "Gorillas on the Brink" (Unrated); "In the Valley of Elah" (R); "Kurt Cobain: About a Son" (Unrated); "Lust, Caution" (NC-17 and R versions available); "Margot at the Wedding" (R); "Michael Clayton" (R); "The Power of Forgiveness" (Unrated); "Redacted" (R); and "Rendition" (R).
CDS
Arson Anthem, "Arson Anthem": It's the sound of old, old school, hard-core, punk rock with its head in the guillotine. Taking their cue from such formidable misanthropes as Amebix, Discharge and Doom, Arson Anthem kicks out the bile-soaked jams like The MC5 with battery acid coursing through their veins.
Consisting of former Pantera frontman Phil Anselmo on guitars, honky-tonk maverick Hank III on drums, Eyehategod screecher Mike D. Williams on the mic and bassist Collin Yeo, this new, hard-charging battering ram favors crude and caustic outbursts that explode like dirty bombs smuggled into your speakers.
Also in stores: American Music Club, "The Golden Age"; Bon Iver, "For Emma, Forever Ago"; Chris Cagle, "My Life's Been a Country Song"; Mike Doughty, "Golden Delicious"; Gary Louris, "Vagabonds"; Allison Moorer, "Mockingbird"; Morcheeba, "Dive Deep"; The Mountain Goats, "Heretic Pride"; Tom Paxton, "Comedians & Angels"; Porcupine Tree, "Nil Recurring"; The Raveonettes, "Lust Lust Lust"; and Secondhand Serenade, "A Twist in My Story."
BOOKS
"Strangers in Death" by Nora Roberts writing as J.D. Robb: Lt. Eve Dallas is on the case after a prominent businessman is found dead, tied to a bed and strangled with velvet cords, in the latest from the best-selling author of the futuristic suspense series.
Also hitting shelves: "Becoming Holyfield: A Fighter's Journey" by Evander Holyfield with Lee Gruenfeld; "Before Green Gables: The Prequel to Anne of Green Gables" by Budge Wilson; "The First Patient" by Michael Palmer; "An Incomplete Revenge: A Maisie Dobbs Novel" by Jacqueline Winspear; "The Third Jesus: The Christ We Cannot Ignore" by Deepak Chopra; "Lady Killer" by Lisa Scottoline; and "My Liar" by Rachel Cline.