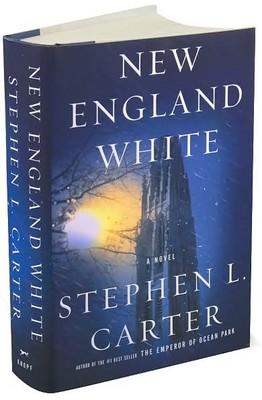 DVDS
"Black Snake Moan" (R): Memphis-based filmmaker Craig Brewer, who brought us "Hustle & Flow," clearly knows — and has an affection for — Southern culture. He may use extremely broad strokes in creating his Southern gothic characters in the pulpy "Black Snake Moan," but he gets the details right. Granted, the story, which centers on Samuel L. Jackson as an aging bluesman named Lazarus chaining a sexually compulsive young woman (played by Christina Ricci) to a radiator to "cure" her of her sickness, isn't for everyone. It's over the top, but it has a captivating mojo about it and the story is vividly told.
Also out today: "Something to Cheer About" (Unrated); "Pride" (PG); "Shooter" (R); "Wired for Sound: A Guitar Odyssey" (Unrated); "Film School" (Unrated); "Poirot: The Classic Collection Volume 2" (Unrated); "The Spaghetti West" (Unrated); "A Tale of Two Pizzas" (PG); "Wedding Wars" (Unrated); "Who Can Kill a Child?" (Unrated); "Behind the Mask: The Rise of Leslie Vernon" (R); "Peaceful Warrior" (PG-13); and "High School Musical: The Concert Extreme Access Pass" (Unrated).
CDS
Ryan Adams, "Easy Tiger": Ryan Adams' albums always have been evocative of last call, of late, boozy nights, empty hearts and full ashtrays.
This honky-tonk boheme is full of bad ideas and good tunes, and his earthy, lovelorn latest disc is no exception: It's an equally broken and beatific album that warms the blood like its 100-proof muse.
Also in stores: Asia, "Fantasia: Live in Tokyo XXV"; Beastie Boys, "The Mix-Up"; Marc Broussard, "S.O.S.: Save Our Soul"; Kelly Clarkson, "My December"; Miley Cyrus, "Hannah Montana 2"; Bryan Ferry, "Dylanesque"; Nick Lowe, "At My Age"; Pearl Jam, "Live at the Gorge 05/06"; and Sinead O'Connor, "Theology."
BOOKS
"New England White" (Knopf): Stephen L. Carter's follow-up to his acclaimed first novel, "The Emperor of Ocean Park," is about a murder on a university campus. The story centers on Lemaster Carlyle, the university president, and his wife, Julia Carlyle, a deputy dean at the divinity school. Julia was the murdered man's lover years ago. The mystery deepens as Julia closes in on the politically earth-shattering motive behind the murder.
Also out today: "The Double Agents" (Putnam) by W.E.B. Griffin and William E. Butterworth IV; "Drop Dead Beautiful" (St. Martin's Press) by Jackie Collins; "Bungalow 2" (Delacorte Press ) by Danielle Steel; "Dog Days: Dispatches from Bedlam Farm" (Villard) by Jon Katz; "Peony in Love" (Random House) by Lisa See; "Tragic Legacy: How a Good vs. Evil Mentality Destroyed the Bush Presidency" (Crown) by Glenn Greenwald; and "Thirteen" (Del Rey) by Richard K. Morgan.