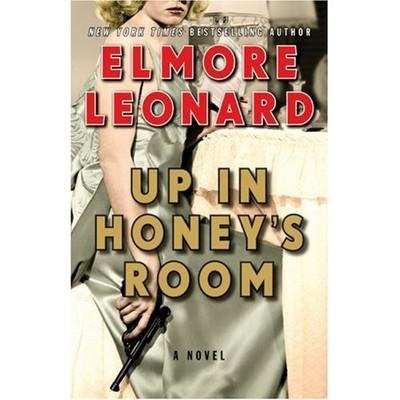 DVDS
"Music and Lyrics" (PG-13), Hugh Grant plays Alex Fletcher, one-half of a pop group of '80s fame (think Wham!; now think of the one who wasn't George Michael and you have your character template). He is asked to write a song for a pop tartlet, and if it's a hit, it could get him back in the game — but he has only four days to do it. Drew Barrymore is Sophie, the woman watering his plants. Circumstances lead to her becoming his lyricist. They bicker. They sing. They fall for each other. It's a light, fluffy romantic comedy that relies heavily on the charm of Grant and Barrymore. Bonus features include additional scenes, a gag reel and a funny music video.
Also available today: "Catch & Release" (PG-13); "Because I Said So" (PG-13); "Breaking and Entering" (R); "Deliver Us From Evil" (Unrated); "Dirty Dancing 20th Anniversary Edition" (PG-13); "The Caine Mutiny: Collector's Edition" (Unrated); "The Guns of Navarone: Collector's Edition" (Unrated).
CDS
Bjork, "Volta"
It's the only place you'll hear African percussionist ensemble Konono No. 1, radio-friendly superproducer Timbaland and Lightning Bolt drummer/madman Brian Chippendale in the same place.
Yup, Bjork is back, predictable only in her lack of predictability, and she has surrounded herself with an eccentric cast of characters on her latest disc, "Volta."
A dark, brooding album defined by its restlessness, Bjork once again proves herself to be the most malleable of musicians, twisting herself into new forms with each release.
As a result, "Volta" doesn't go down easy, but it wouldn't be a Bjork record if it did.
Also in stores: Paula Abdul, "Greatest Hits: Straight Up!"; Keren Ann, "Keren Ann"; The Bad Plus, "Prog"; Paris Bennett, "Princess P"; Bone Thugs-n-Harmony, "Strength and Loyalty"; Dave Mason, "Live at XM Satellite Radio"; Radiohead, "Com Lag"; Elliott Smith, "New Moon"; Barbra Streisand, "Live in Concert 2006"; Travis, "The Boy With No Name"; Bobby Valentino, "Special Occasion."
BOOKS
Still writing at age 81, the king of crime fiction, Elmore Leonard, delivers his 40th novel, "Up in Honey's Room" (William Morrow). As only Leonard can do it, the book, set in the last days of World War II, pulls together such characters as U.S. Marshall Carl Webster, a Heinrich Himmler look-alike and butcher, Walter Schoen, and Jurgen Schrenk and Otto Penzler, German POW's who have escaped from an Oklahoma detention center.
Also out today: "After Dark" (Knopf) by Haruki Murakami; "The 6th Target" (Little, Brown) by James Patterson and Maxine Paetro; "The Dip: A Little Book That Teaches You When to Quit (and When to Stick)" (Portfolio) by Seth Godin; "Free Fire" (Putnam) by C.J. Box; "The Savage Garden" (Putnam) by Mark Mills; and "Ghostwalk" (Spiegel & Grau) by Rebecca Stott.