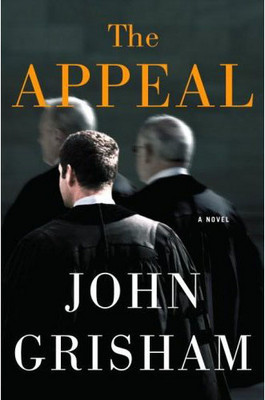 DVDS
"The Comebacks" (Unrated and PG-13 versions available): This spoof of sports films arrives with such extras as director commentary, featurettes and deleted scenes. As with almost all spoof movies, you have to sit through a lot of not-so-funny moments to find the occasional laugh.
Also out today: "Daddy Day Camp" (PG); "Drumline: Special Edition" (PG-13); "Feel the Noise" (PG-13); "Groundhog Day: 15th Anniversary Edition" (PG); "King of California" (PG-13); "Martin Scorsese Presents Val Lewton: The Man in the Shadows" (Unrated); and "The Nines" (R).
CDS
The Mars Volta, "The Bedlam in Goliath": Like prog-rock pre-schoolers, the dudes in The Mars Volta follow every whim, every indulgence, with seemingly little regard for anything other than their own impulses.
When it works, as on the band's stellar 2003 debut, "De-Loused in the Comatorium," it's a compelling mix of art rock ambitousness, punk fury and percussive Latin music flourishes. When it doesn't — see 2006's convoluted "Amputechture" — it's a directionless morass.
The band's latest disc is still a lot to digest — the album's as dense as a chunk of quartz — but at least it goes down a bit easier this time.
Also out today: Airbourne, "Runnin' Wild"; Ayreon, "01011001"; The Blind Boys of Alabama, "Down in New Orleans"; Sarah Brightman, "Symphony"; Bullet For My Valentine, "Scream Aim Fire"; Joe Jackson, "Rain"; Al Jarreau, "Love Songs"; Louis XIV, "Slick Dogs and Ponies"; Willie Nelson, "Moment of Forever"; and Chris Walla, "Field Manual."
BOOKS
"The Appeal" by John Grisham: In Grisham's latest legal thriller, a jury returns a huge judgment against a chemical company accused of causing cancer clusters by dumping toxic waste. As the company appeals the verdict to the Mississippi Supreme Court, the billionaire owner tries to position an unsuspecting candidate into a place on the bench to ensure things go the company's way when the case is decided.
Also hitting shelves: "The Reserve" by Russell Banks; "The Purrfect Murder" by Rita Mae Brown; "Temples on the Other Side: How Wisdom from Beyond the Veil Can Help You Right Now" by Sylvia Browne; "Sizzle and Burn" by Jayne Ann Krentz; "Iceman: My Fighting Life" by Chuck Liddell; and "The Seduction of the Crimson Rose" by Lauren Willig.