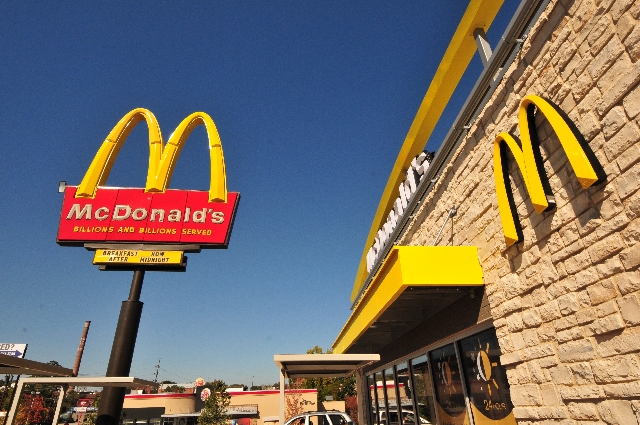 Whether or not your breakfast is sacred to you, the day is upon us — no matter what time this is read, someone will probably be in line for McDonald's all day breakfast.
McDonald's fans were seemingly ecstatic about the move to offer specific breakfast items all day — even with a little celebration in Las Vegas.
Mayor Carolyn Goodman on Tuesday morning joined a small ceremony at a local McDonald's to take part in a "clock smashing," used to represent the fall of the 10:30 a.m. "wall."
Some people on Twitter complained about the "biscuit zone" and lack of offerings, but hot cake fans couldn't be happier.
Others took to Instagram to gloat about their bags of hashbrowns at noon or later.
Only a few were genuinely unhappy with the corporate giant's move — namely, IHOP, Denny's and 7-Eleven. IHOP made its feelings real clear in an early tweet, saying, "fast food doesn't stack up to a full breakfast."
The restaurant representative later tweeted a shout-out to other outlets offering all-day breakfast before McDonald's. Was it the start of a rivalry? It's too early to tell.
Contact Kristen DeSilva at kdesilva@reviewjournal.com. Find her on Twitter: @kristendesilva