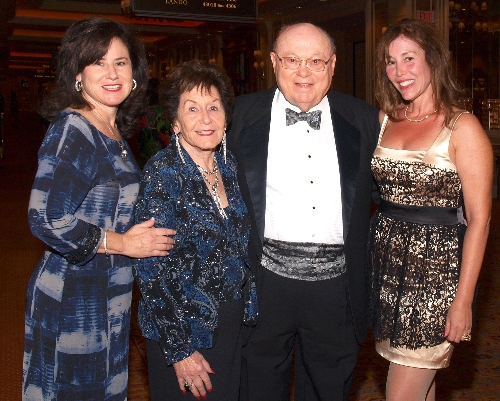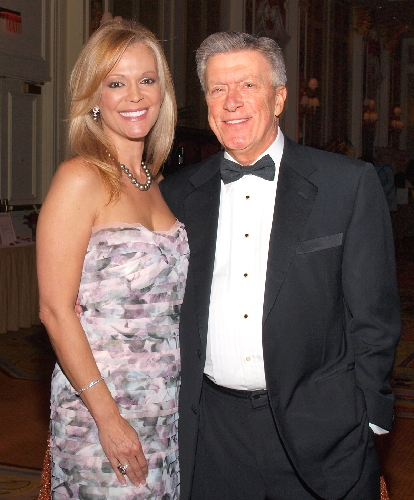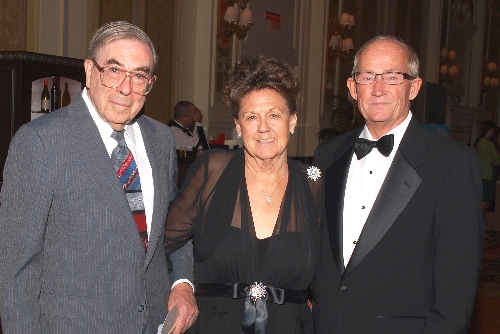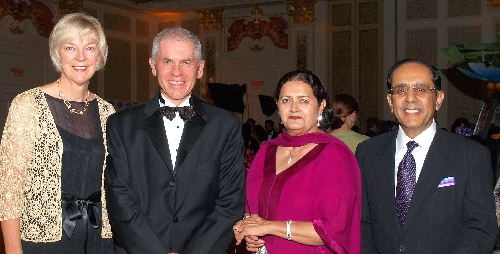 Judy and Jim Kropid and Drs. Robert Lieberman and Leon Steinberg were honored at the third annual Volunteers in Medicine Ball Oct. 1 in The Venetian/Palazzo Marcello Ballroom.
The sold-out event celebrated people who have helped to support the organization's volunteer-staffed medical clinic, which provides free health care and wellness services to the uninsured, low-income residents of Southern Nevada.
Steinberg, a visionary pioneer in medical imaging services, was the recipient of the Lifetime Achievement in Medicine Award. He is the founding partner of Steinberg Diagnostic Medical Imaging Centers.
Lieberman, who works at Thomas Dermatology, received the Volunteerism Award. He is a member of the Volunteers in Medicine of Southern Nevada and offers service to the clinic.
The Kropids received the Community Service Award for the many contributions they have made since their arrival in Las Vegas 23 years ago.
The gala focused on raising funds for a much needed downtown clinic. About 1.3 acres of land at Martin Luther King Boulevard and Madison Avenue has been donated and Volunteers in Medicine hopes to build a 12,000-square-foot clinic.
Seen among the 540 guests were Raj Chanderraj, Christine Petersen, Irais and Bob Kolesar, Dee and Don Snyder, Mike Morrissey, Colleen and James Wadhams, Susan and Irwin Molasky, Jody Ghanem, Jewel Brooks and Joe Hollis, Dana and Myron Martin, Janet and Andy Blumen, Karen and Morgan Cashman, Gard Jameson, Cindy Doumani and Randy Soard, Francine and Don Cherry, Staci and Randy Garcia, Linda and Stephen Montoya, Mary Kaye Cashman, Jane and Dan Russell, Sandy Peltyn, and Siegfried and Annee Nounna.
Also attending were Dr. Thomas Schwenk, dean of the University of Nevada School of Medicine, and his wife, Jane.
Emcees were Kim and Dana Wagner of KSNV-TV's morning show. They introduced the event's co-chairmen, Volunteers in Medicine of Southern Nevada founder and chief executive officer Dr. Florence Jameson and Dr. Parvin Modaber-Jacobs.
A video was shown of the organization's first free clinic at Paradise Park. Since opening in 2010, the clinic has served more than 2,000 patients and provided more than 4,400 patient visits, operating with 650 volunteers.
A live auction conducted by auctioneer Christian Kolberg with assistance from Jeff Hobson, the event's comedian and master magician, featured eight packages. In addition, an Animal Foundation puppy called a maltipoo (part Maltese and part poodle) raised $12,000 from Miriam Adelson.
Among the entertainment was a performance by Sarah Elizabeth Combs and Bruce Ewing, stars of "Phantom — The Las Vegas Spectacular."