Jennifer Lopez feels 'blessed' with busy career, bustling home
January 19, 2023 - 10:41 am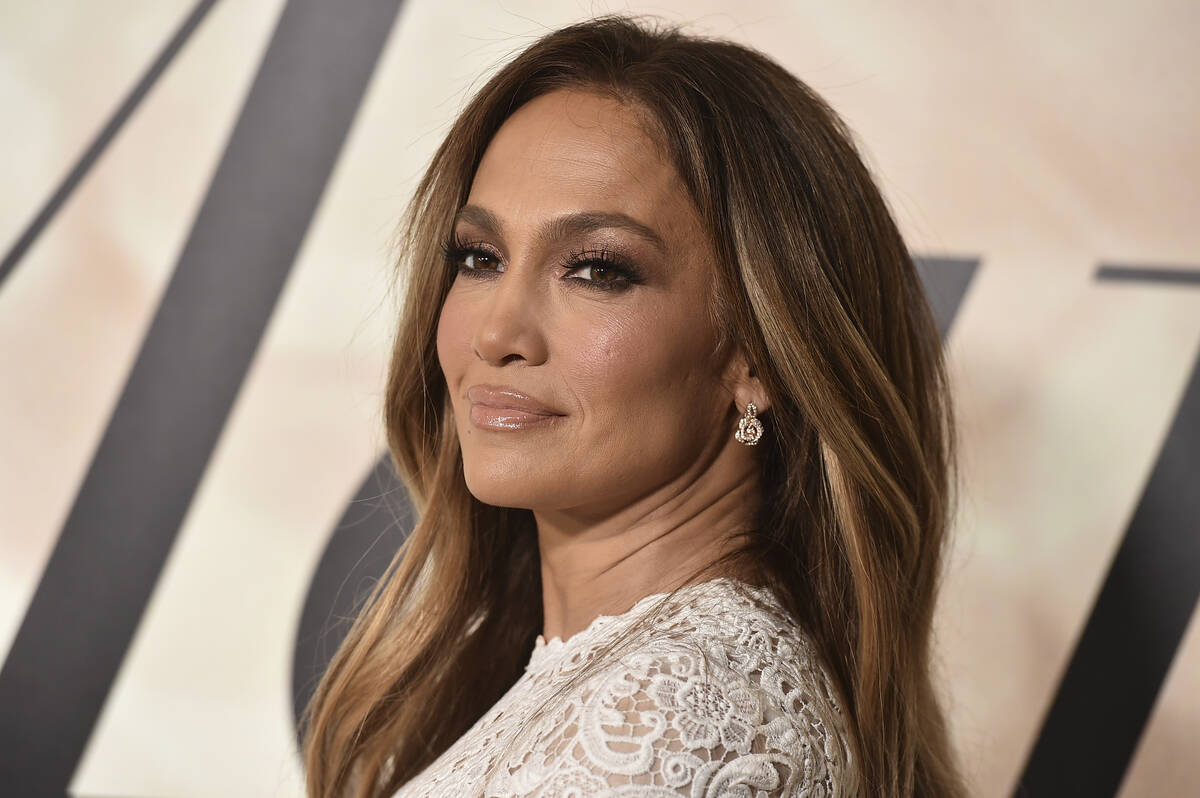 J.Lo is in L.A., but her heart remains in Las Vegas.
Ask her about tying the knot last year at the Little White Wedding Chapel and she gushes like any new bride.
"We ran off to Vegas to do it first," says Jennifer Lopez, 53, who married actor Ben Affleck in Vegas and later on his 87-acre compound outside Savannah, Georgia.
"Going to Vegas first took all the pressure off the big family wedding. It was so wonderful," Lopez adds.
Turns out Affleck arranged the Vegas nuptials.
"Our life is a big collaboration. Ben and I do everything together, but he actually planned the whole thing in Vegas. He has an amazing eye and incredible taste. That's why we ran off to Vegas to do it first. It was the perfect place. The big party later we did together. It was all amazing," she says.
Lopez has weddings on her mind for another reason. The superstar begins 2023 with the much-awaited rom-com "Shotgun Wedding," releasing Jan. 27 on Amazon.
Lopez plays Darcy, a wedding-shy independent type getting hitched to Tom (Josh Duhamel) on a tropical island where family and past loves have gathered. Criminals hijack the wedding, forcing the couple to risk their lives to save their loved ones while falling for each other all over again.
The film also stars Jennifer Coolidge, Lenny Kravitz and Cheech Marin.
The movie is part of a big year for Lopez that includes a new album, a thriller called "The Mother" about a female assassin, and an end-of-the-world film with Sterling K. Brown called "Atlas."
A busy J.Lo is a happy J.Lo. But her joy starts at home. "I just feel really in the zone right now," she says. "I honestly feel good about everything. I feel really blessed."
Her good life tips:
Love yourself
"If you don't love yourself, you can't love anybody else," Lopez says. "And I think as women we really forget that."
Ask the tough questions
"'Shotgun Wedding' is a big, romantic, action comedy like 'Romancing the Stone,' in that so much happens. But the core of it is about my character and Josh's character really figuring out who they are and how they will make this marriage work," she says. "They ask, 'Can we make this marriage work? Should we even get married?' " Lopez says it's an important question for couples. "They start out at very different ends of the spectrum of what they want … . Then they go through outrageous things. This couple really does figure out their heart when they rediscover each other."
Accept your parents
In the film, Lopez's father invites her ex (Lenny Kravitz) to her destination wedding, much to the dismay of the bride and groom. In real life, Lopez has learned to accept her parents even when they overstep. "I would like to think that my father would not do that … but we needed it for the movie," Lopez says with a laugh. "My dad in real life is this quiet and calm guy. Dad doesn't ruffle any feathers. If you were to say that my mom did something like that … 'Oh, maybe.' "
Find the fun in work
Lopez shot the movie in Rio San Juan and Playa Grande on the beach. Not a bad day at the office. "It's great if you can go to work and enjoy where you are," she says. "The beaches were beautiful and dreamy. It's always wonderful when work just feels like an extension of fun. … I also really love to bond with the people I work with every day. We had fun party and game nights. It helps when you get to know each other and let your guard down."
Rom-com stress relief
When Lopez isn't working, she likes to put on a movie. "If I'm home, a romantic comedy is always my choice, which is probably why doing romantic movies comes super natural to me." Her favorite for couch nights with Affleck? "When Harry Met Sally."
Look good, feel better
"For me, looking good is all about looking healthy, and the ultimate beauty secret is about being happy in yourself," she says.
It's OK when you don't know
"I'm not an expert on anything. I'm learning as I go," Lopez admits.
Blend it
This year, Lopez will release her first album in nine years. It's called "This Is Me … Now," and Lopez recorded tracks including "Dear Ben Pt. II," "Mad in Love" and "Not. Going. Anywhere" in her home studio. It's one of the few quiet places at her address these days. Her large, blended family includes twins Max and Emme, 14, whom she shares with Marc Anthony, and Affleck's kids, Samuel, 10, Seraphina, 13, and Violet, 16, whom he raises with ex Jennifer Garner. Lopez relishes her full table. "We have double the people, double the fun, double the love and triple the chaos!" she says. "And I love it."