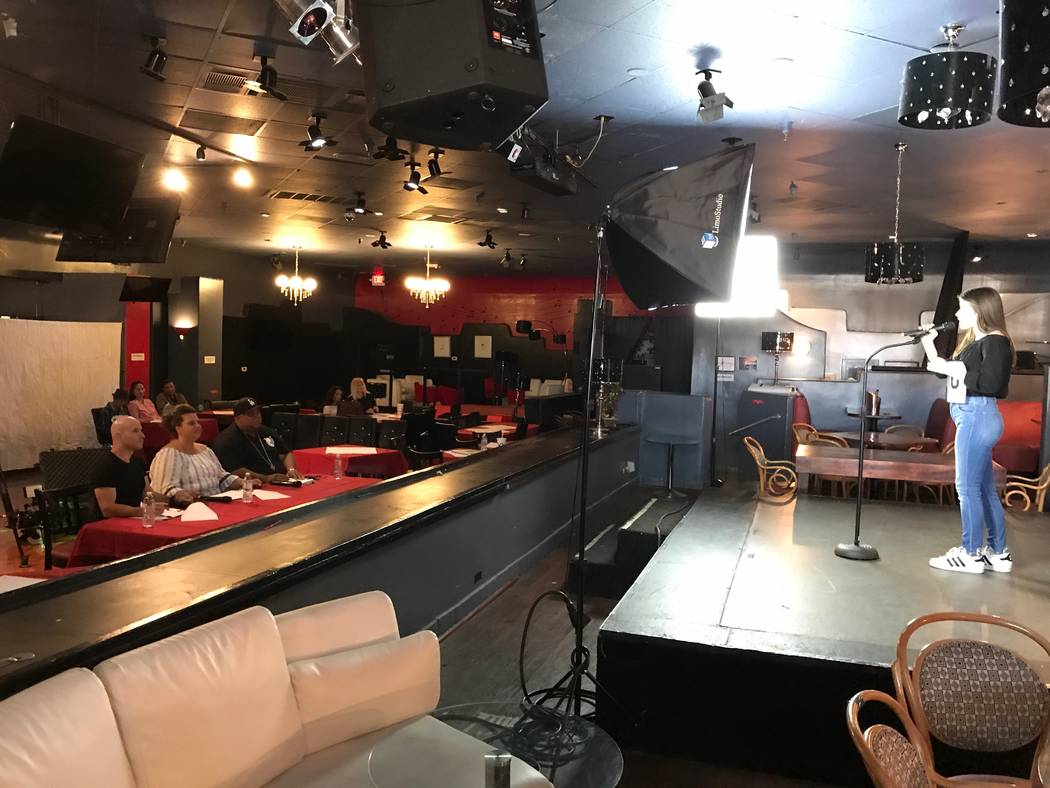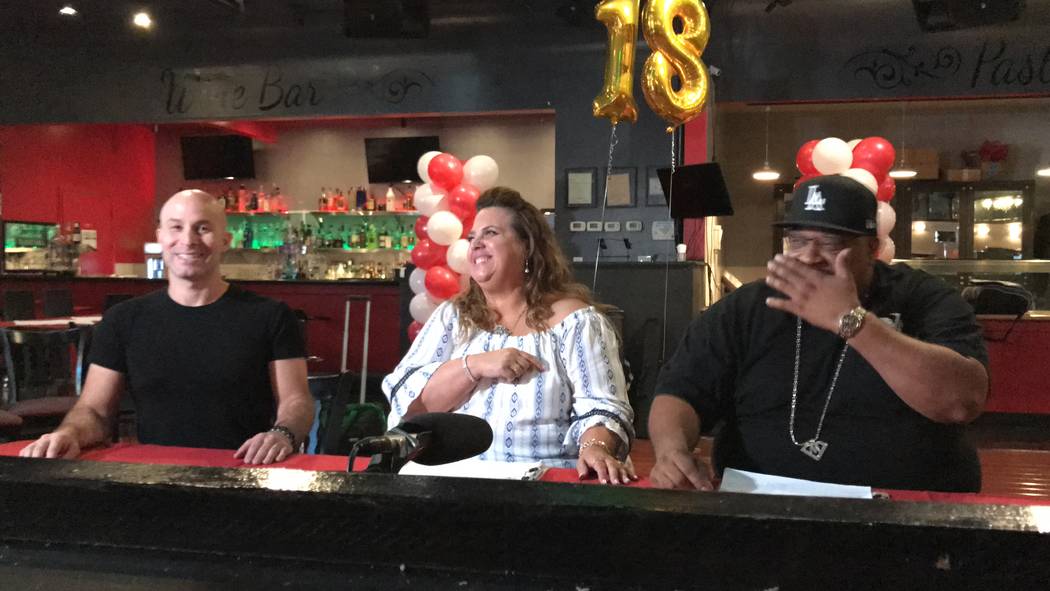 Making music was a hobby for Hope Lumpkin when she was a teen, but when local entertainment company and competition called Are-You-It gave her an opportunity to open for singer/actor Jacob Latimore, she decided to take her craft more seriously.
"That show kind of catapulted not only her mindset, but also her passion …" said Hope's mother and manager, Lynn Lumpkin.
Since, the now-20-year-old who lives in the southwest valley has performed at an Are-You-It event; a talent scout involved with the company recruited her for showcases in Southern California; and she has gained fans and signed a deal with United Kingdom-based record label Dynasty Records Ltd., she said.
"(Are-You-It) helped me extremely," Lumpkin said. "It got me exposed to my home city and a lot of the youth started knowing who I am and seeing me around town. And I really made a lot of fans and met a lot of people through that."
Are-You-It is a competition for unsigned, Las Vegas-based artists — including solo artists and bands — ages 12-17. During the competition, which takes place over eight to 10 weeks, artists are asked to perform two songs during three performances in front of three judges, owner and President Kiki Dolas said. The judges include Dolas, talent scout Mike Robinson and magician Seth Grabel, Dolas said. The competition is at Dolas' restaurant/bar Rendezvous Wine & Dine in the southwest valley.
One winner will be awarded a single deal with Henderson-based record label Jahma Entertainment, online distribution and marketing for his or her first single, said Lynn Lumpkin, who serves as its vice president.
"It's a very good deal," she said. "People that do it on an independent level, most of them just really can't do it or get off the ground because they don't have the tens of thousands of dollars."
Dolas, the first female owner of a nightclub in Las Vegas (Pulse), started the competition about five years ago after becoming frustrated about entertainment companies' tendency to recruit talent elsewhere.
"Las Vegas is the entertainment capital of the world, and we are not producing any of these artists out of our own city," the Henderson resident said. "It's ridiculous."
Dolas, the mother of five children, said she wanted to focus on young people for the competition because of the city's lack of entertainment opportunities for those younger than 21.
"There's so many talented children here that just don't get the opportunity," she said. "We just basically want the raw talent."
Although none of her children is involved in the competition, she said, they assist her by spreading the word.
Rob Sierra, who said he is the vice president of Are-You-It, said he was impressed by the competition and wanted to be part of it. Sierra, who isn't a judge, said he motivates the artists.
He said the competition is unique because "I think other shows don't really have an age bracket. I don't think it's a fair competition when you put a 13-year-old against a 25-year-old, someone who's had more training vocally."
Are-You-It has held nearly 10 competitions and has had several events, with the winners opening for performers such as Beanie Sigel, Kirko Bangz and Latimore, Dolas said. The company also has hosted events at recreation centers.
Dolas said she plans to bring Are-You-It to other cities, with the next competition set in Los Angeles. She said she wants to keep it based in Las Vegas, and winners elsewhere will have to travel to the city for the competition finale. Dolas said she also hopes to host a competition for aspiring dancers and DJs.
An Are-You-It event is set for 11 a.m.-1 p.m. May 21 for an artist 18 or younger to audition to sing the national anthem at an NBA Summer League game. The audition is limited to 25 singers, Dolas said. Those interested can register at Are-You-It's website.
Contact Kailyn Brown at kbrown@viewnews.com or 702-387-5233. Follow @kailynhype on Twitter.
Are-You-It
For more information, go to are-you-it.com.