2 Nevada charter schools face possible closure
January 31, 2017 - 11:26 am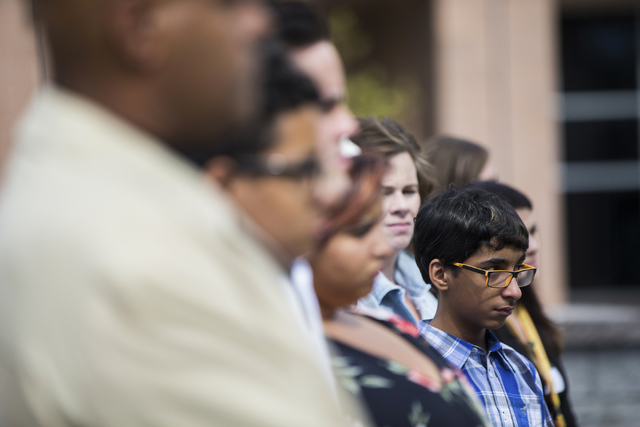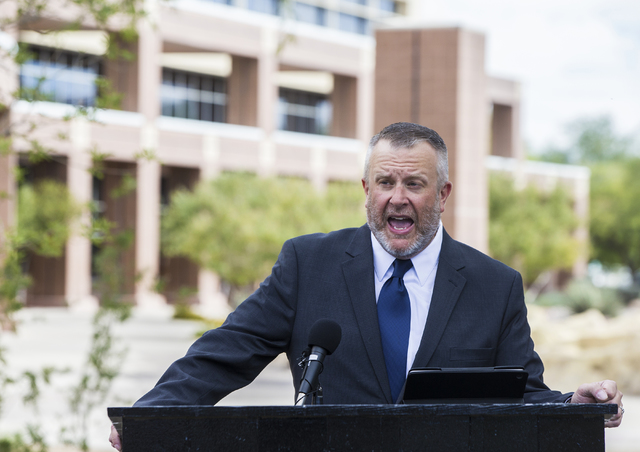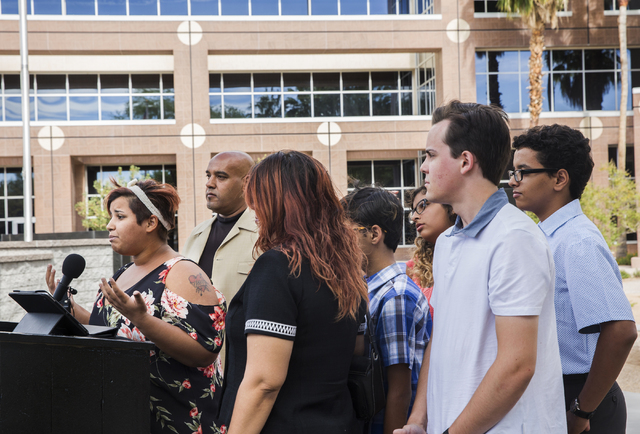 The fate of the online Nevada Connections Academy is still uncertain, as the charter school once again faces potential closure due to its 2016 graduation rates falling below 60 percent.
The State Public Charter School Authority, which sponsors Connections Academy, issued another notice of intent to revoke the school's charter last week based on a 40 percent graduation rate. State law allows the authority to take such action if graduation rates are under 60 percent.
The authority also has put Discovery Charter School in Las Vegas on notice for potential closure, based on state test results that listed it in the bottom 5 percent of elementary and middle schools for 2014. Discovery's latest test results from 2015-16 show elementary proficiency rates of 24 percent in math and 46 percent in reading, according to state data.
Connections Academy was already put on notice last year, based on a 2015 graduation rate of 35.6 percent.
It filed a lawsuit in Carson City to stop the process, arguing in part that the school serves a high number of credit-deficient students that affect its graduation rate. Yet the public hearing to discuss potential closure will continue.
Connections Academy attorney Laura Granier said that Connections still had a significant increase in its rate after implementing a plan that it presented to the authority last May. She also argued that the 2016 rate would be over 50 percent if the authority did not count students who enter adult education or GED programs as dropouts.
Charter schools that receive notice for possible closure are allowed to address their deficiencies and have a public hearing. A date for Connections Academy's hearing has not been set.
"We hope that we get a chance to demonstrate the significant student growth that the school has seen, and how the school is effectively serving its entire population," Granier said.
Meanwhile, the Quest Preparatory Academy charter school that once faced allegations of nepotism and other issues with its previous governing board will move from its Torrey Pines location to a new spot off North Rancho Drive. The 2015 audit, which highlighted issues with the school's old operations under its former governing board, highlighted in a 2015 audit, was sent to state authorities for further investigation.
Rental issues at the Torrey Pines campus have ended up in a court battle with the land owner, Tower Distribution Center. The state-appointed leader for the school has argued that the lease overcharged the school to the benefit of one of Tower's managers, who also served as a board member of Quest's now-defunct nonprofit arm.
The new location will provide more square feet for nearly $195,000 less per year, according to state receiver Joshua Kern, who receives $24,000 per month to run the school.
The K-8 school will still occupy its Alexander and Bridger campuses, although it also has rental issues with its Bridger campus.
The lease with that property was also mentioned in the 2015 audit, which found that the school's nonprofit arm subleased the property to Quest by $14,771 more per month than what it paid the owner.
Kern said Quest has not paid rent to the landlord, CSP-Bridger Ave. LLC, as the school hopes to work out issues.
Contact Amelia Pak-Harvey at 702-383-4630 or apak-harvey@reviewjournal.com. Follow @AmeliaPakHarvey on Twitter.