A Q&A with the new superintendent of Clark County schools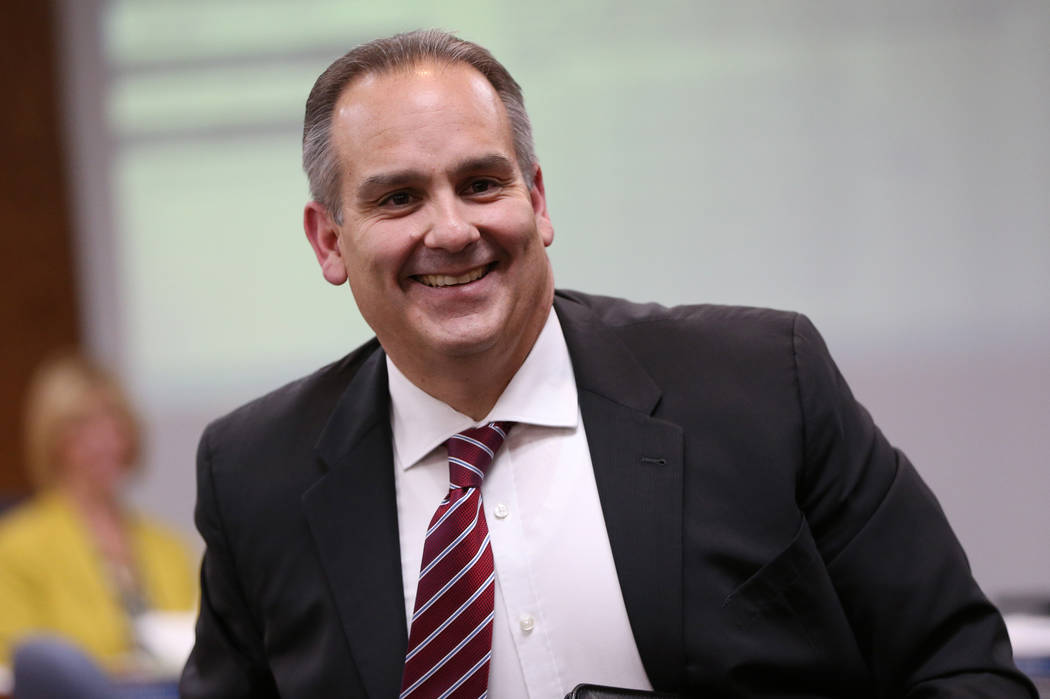 During a tour of Orange County Public Schools in mid-May, incoming Clark County School District Superintendent Jesus Jara answered questions from the Las Vegas Review-Journal on a number of topics. Here are some highlights. The conversation has been condensed and edited for clarity.
Given all the programs you've shown me today, why would you want to leave Orange County and come to Vegas?
I saw the potential in the community. … I think the time is prime to make a lot of things happen for children.
What are your immediate plans for the district?
I'm drafting a final 90-day plan. Meeting with the trustees is No. 1. I've had conversations with some folks who have contacted me. We have to build that relationship. If the teachers aren't on board, if they're not feeling valued, we're never going to get the work done. I have to understand the culture.
What can we expect to see starting on day one?
The first thing is to build a relationship. That needs to happen immediately. We need to have a common understanding, a message.
Can we talk about Chief Academic Officer Mike Barton? He was a big favorite to be appointed to the job that you're going to hold, and there are people on the board and in the community who still appear to be upset about what happened. What did you think of how the decision went down, and what are your plans for working with him?
That's part of my transition. We had good interactions throughout the interview. He obviously has value. We'll just need to have a deep conversation about what we need to do for the schools and the students.
What about the people who were his fiercest supporters? Do you think you'll need to work harder to win them over?
The conversation needs to be around kids. What do we want for the kids? I think my actions will take care of themselves. I will share my passion and the work we are going to do together.
A couple of the trustees were concerned about your involvement with the Chiefs for Change Future Chiefs program, arguing the organization has a pro-charter agenda. What are your thoughts on that?
I was selected for it as a professional growth/development opportunity. It's really about having a great school in every ZIP code. It's not what it used to be when Jeb Bush started it as a foundation.
School safety is a major concern right now. What are your thoughts on where schools should be heading on this topic?
There's got to be a connection to the school for students. Then you look at physical safety. Our children are facing so many mental health issues, you have to support them from the outside. Our priority is to make sure in education that the students are free to learn. So it's about how do you mitigate some of those challenges.