'A real-life experience:' CCSD offers career, technical academies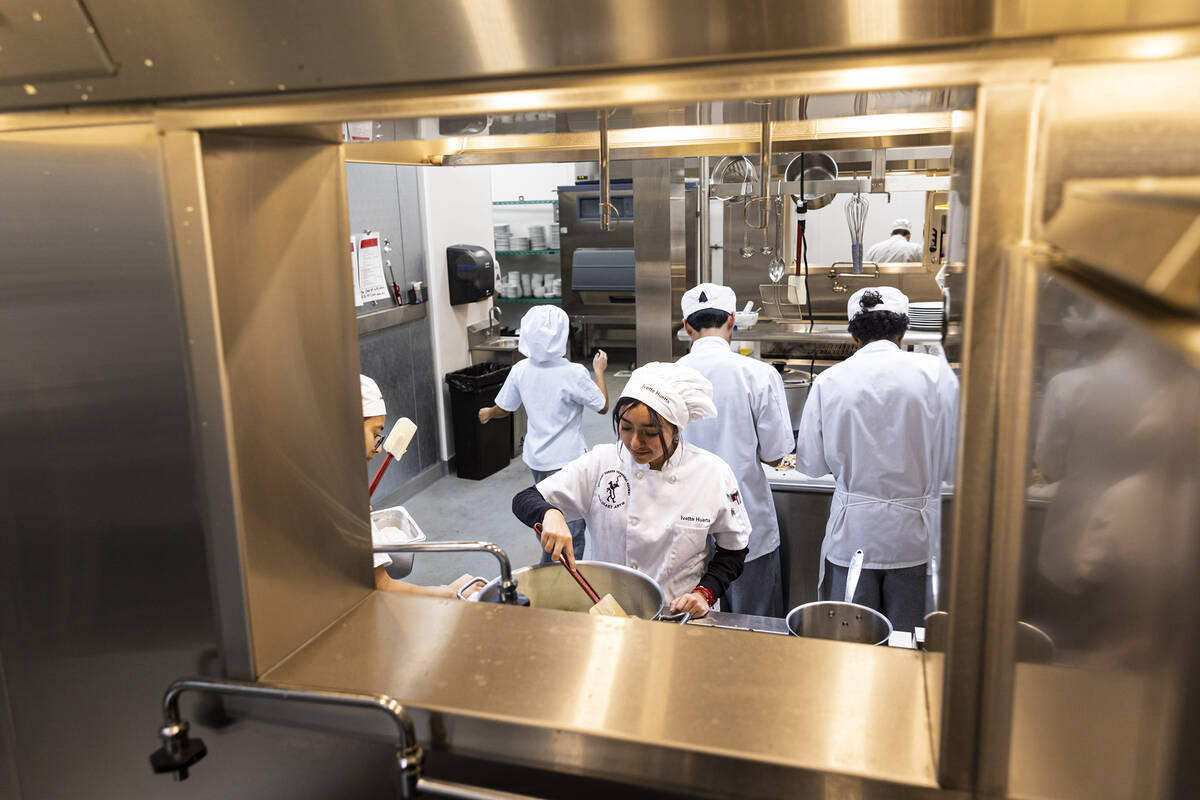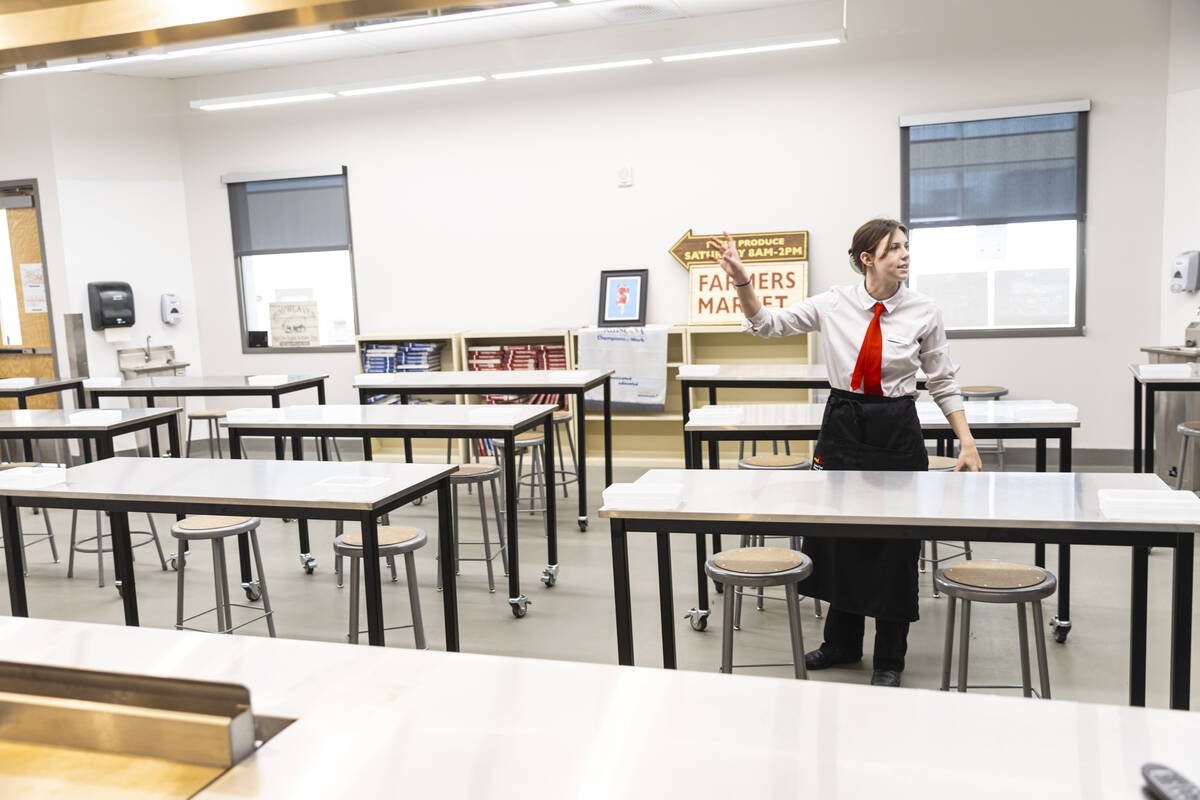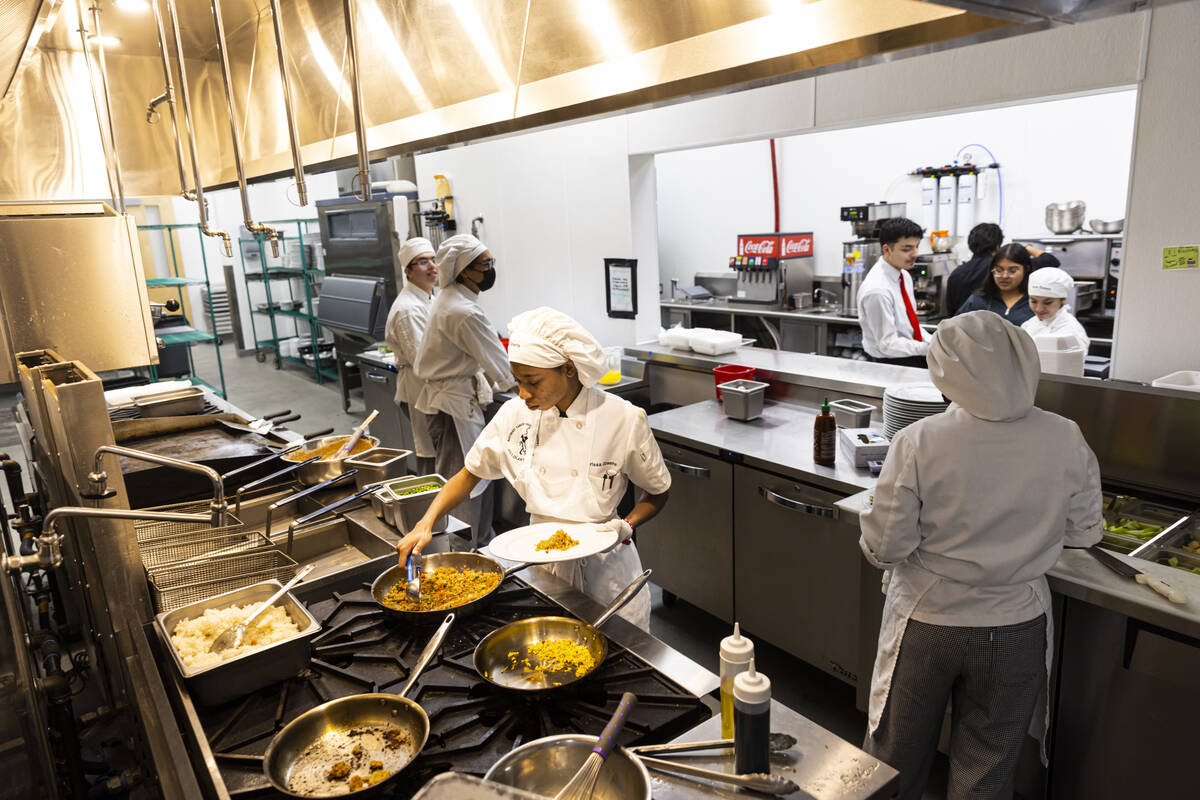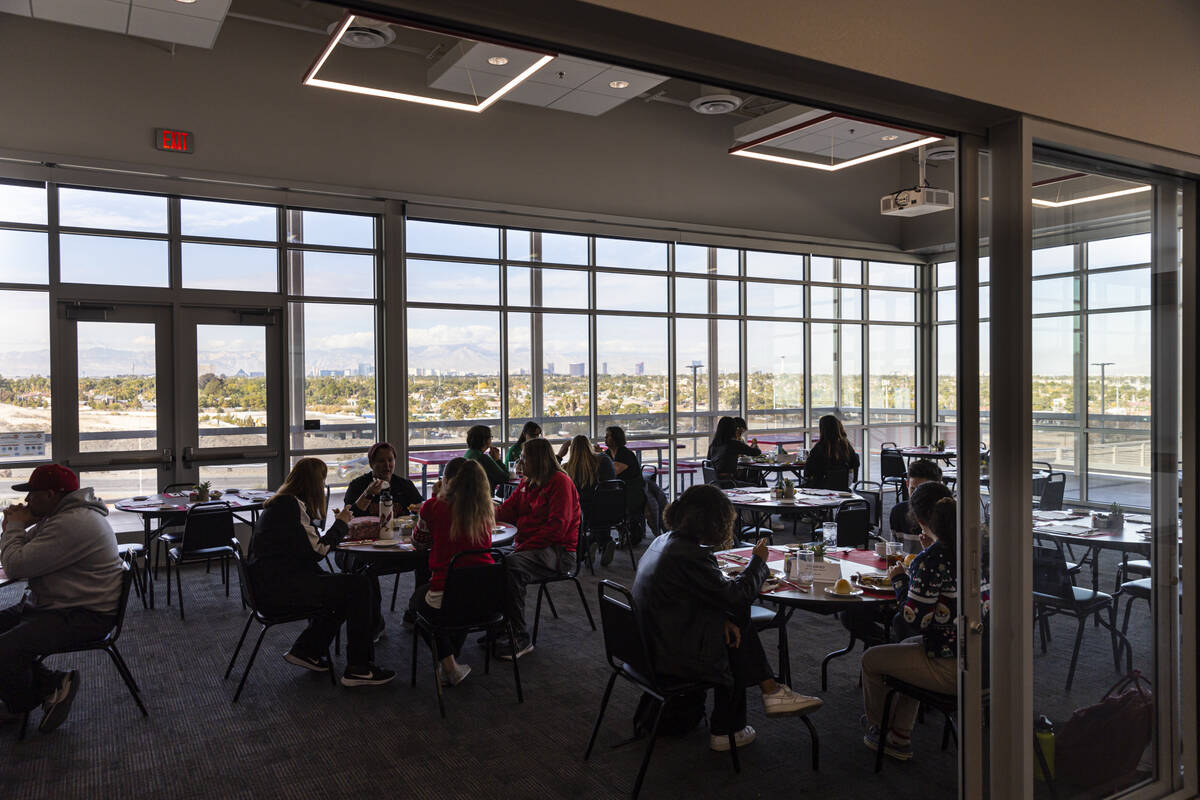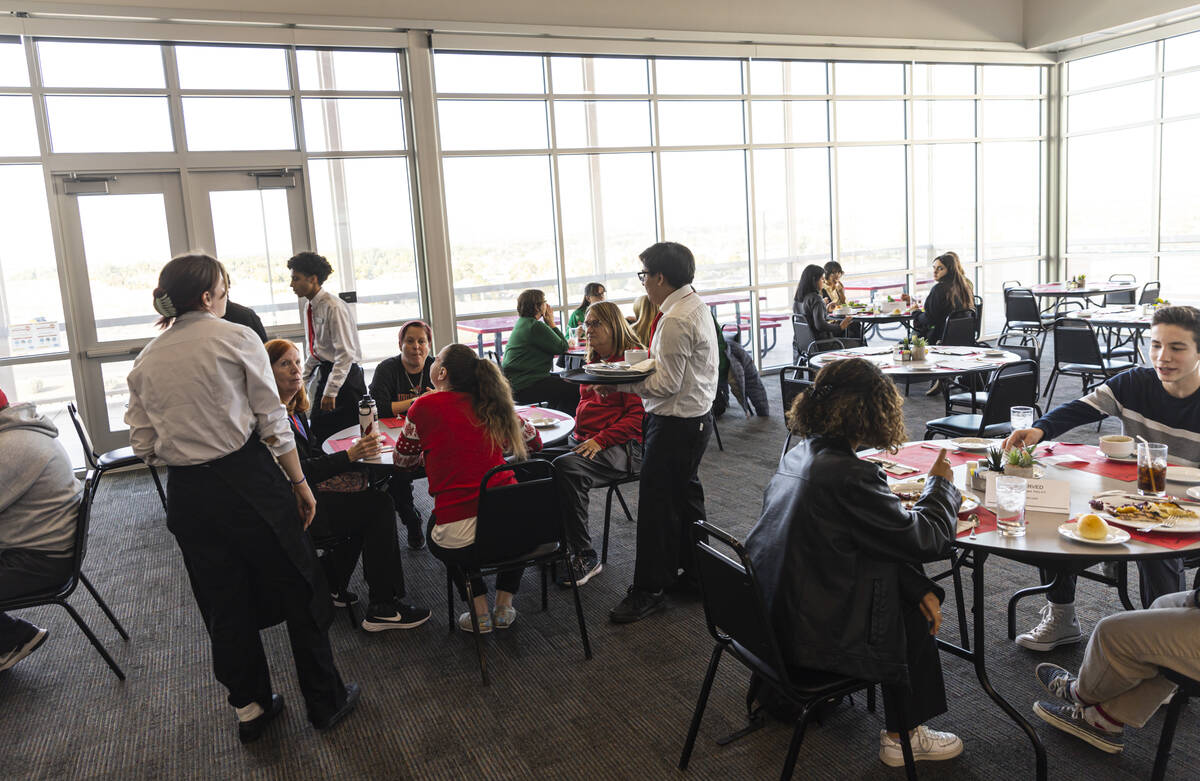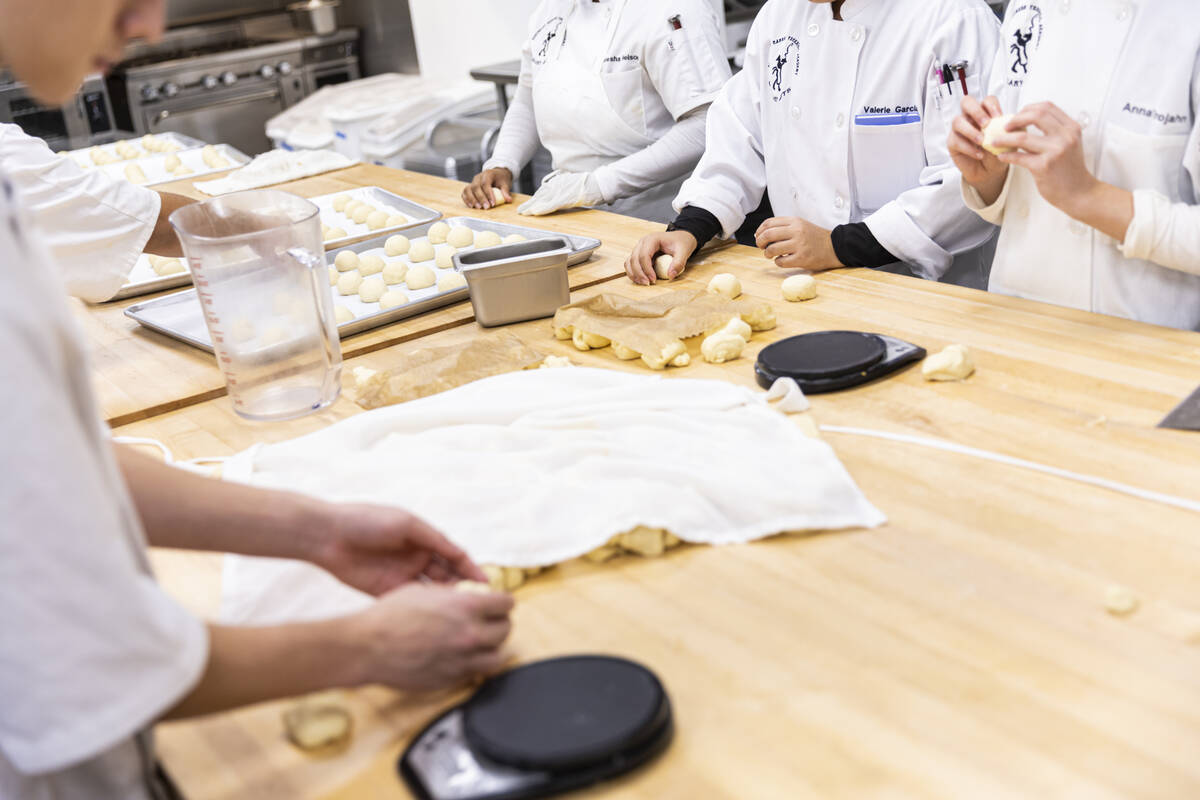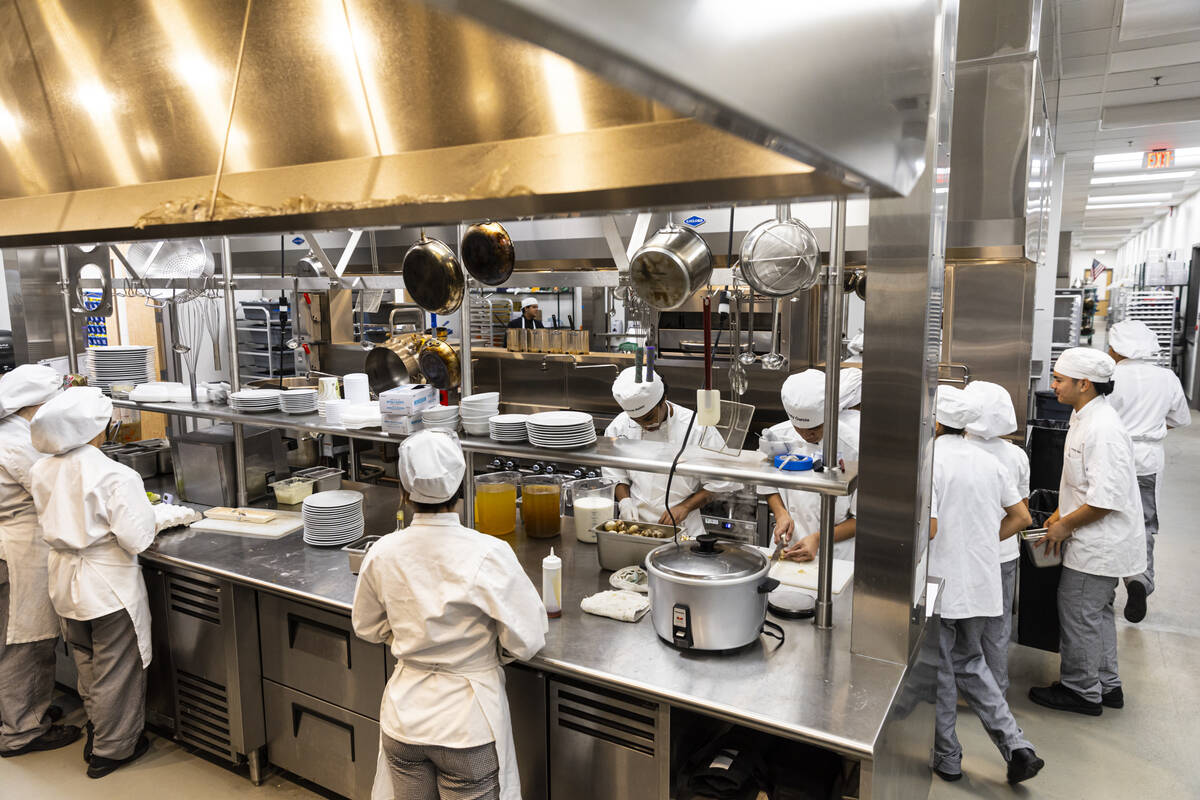 On a recent Tuesday at Southeast Career Technical Academy, high school culinary students were preparing menu items such as shrimp fried rice and roast beef sandwiches during lunchtime at an on-campus restaurant.
"They're making food as it's called out on the spot," said senior Katelon Bouteiller, 17, who gave the Review-Journal a tour of the school's kitchen.
Farther back in the kitchen, students wearing work uniforms were rolling dough while making treats for the school's coffee shop.
The Clark County School District's career and technical academies allow students to participate in specialized programs such as culinary, automotive service technician, graphic design, cybersecurity and medical professions.
The district plans to open two new academies — Northeast Career and Technical Academy and South Career and Technical Academy — within the next couple of years.
Both are part of the fourth revision to the district's 2015 Capital Improvement Program, which allows for issuing bonds for facility projects.
The northeast campus is under construction and scheduled to open in August near Legacy High School in North Las Vegas. The estimated project cost is $204.4 million.
The south campus, which is in the design phase and will cost an estimated $209.9 million, will open in August 2024 near Liberty High School in west Henderson.
They will join the district's seven existing career and technical academies, which are high schools that students must apply for.
The district also opened its Central Technical Training Academy this school year. The academy has programs for students starting in 11th grade in construction technology and advanced manufacturing.
Families interested in applying to academies for the next school year can do so until Jan. 10 at magnet.ccsd.net. If there are more applicants than open seats, a lottery will be conducted.
'A real-life experience'
Southeast Career Technical Academy, which has nearly 2,100 students, opened in 1966. About 150 students are in the culinary program.
The school's restaurant, called The Whitney, has large windows boasting views of the Las Vegas Valley and the Strip. It's run 100 percent by students.
Students, school employees and members of the public can make a reservation to dine at the restaurant. Students also run a full-service coffee shop before school.
The restaurant's menu changes every two weeks. It's affordable for diners, with the highest-priced item at $8.
About 25 high school juniors and seniors were staffing the restaurant on a recent Tuesday. Students change roles — such as cooking, managing, washing dishes and serving — on a rotating basis.
The students do everything, said culinary instructor Emily Giacona, who has been at the school for about 20 years.
"I hope they get a real-life experience of what culinary is," Giacona said.
That includes being on their feet and having a sense of the hours, which include nights and weekends. Some students love it and the sense of adrenaline that comes with it, she said, and others decide it's not for them.
Regardless, students learn valuable skills such as how to be a good employee, Giacona said.
Students learn professionalism and a work ethic, said culinary instructor John Schlothauer, who's in his seventh year at the school.
A handful of students in recent years have been awarded the full-ride Epicurean Charitable Foundation Scholarship to attend UNLV to pursue a bachelor's degree in hospitality or culinary-related fields.
Bouteiller said she chose culinary as her "major" because "it's a life skill."
She doesn't plan to go into the culinary industry — she wants to study political science in college — but loves to cook, and her culinary instructors are her "favorite teachers ever."
Senior Stephen Hartzell, 17, decided on the school because it's where his father is a physics teacher.
As he was exploring options for majors, he put down culinary as his first choice. His thought: "Well, cooking could be cool."
Along the way in high school, Hartzell discovered he's interested in studying electrical engineering in college.
While staffing The Whitney, he said he prefers being in the back of the house and enjoys the fast pace of cooking.
Bouteiller, though, said she enjoys switching among a variety of roles.
"I don't like being stuck in one spot," she said.
She described herself as an "organization person," so she enjoys being the hostess and organizing the reservations.
Students in the culinary program, Giacona said, do what's asked of them. And many of them also work at a restaurant outside of school.
"They're just good kids," she said.
Contact Julie Wootton-Greener at jgreener@reviewjournal.com or 702-387-2921. Follow @julieswootton on Twitter.
How to eat at The Whitney
To make a reservation, call 702-799-7500. The restaurant is open from 10 a.m. to noon Tuesday through Friday, when school is in session, at 5710 Mountain Vista St. Walk-ins are accepted when space is available.