ACLU sues CCSD for Durango High altercation video, records
Updated April 20, 2023 - 8:24 pm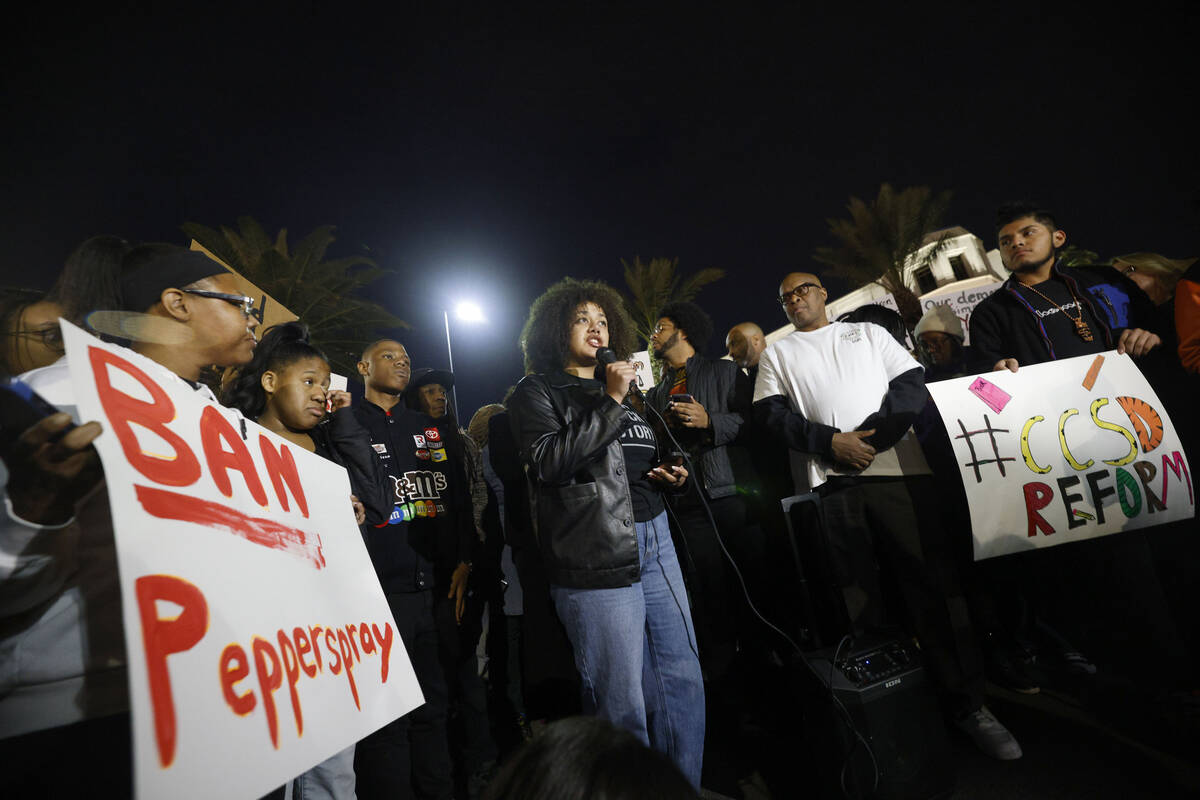 The American Civil Liberties Union on Tuesday sued the Clark County School District seeking the release of video and records related to a school police officer slamming a Black student to the ground.
Video posted on social media captured a Feb. 9 altercation near Durango High School where school police Lt. Jason Elfberg grabbed a Black student, pulled him to the ground next to a police vehicle and placed a knee on his back.
The Las Vegas Review-Journal requested a copy of the incident report, as well as any prior complaints that had been made against Elfberg, but the district declined to produce those records, citing its own ongoing investigation as a reason for the denial.
The ACLU of Nevada announced in February that it would be representing the students involved in the altercation and said in March that it would give the district 30 days to release records related to its investigation.
"These records are essential in our fight to adequately investigate this matter, represent our students, and uncover the full scope of these officers'misconduct," ACLU Staff Attorney Jacob Smith said in a statement. "We gave the school district every opportunity to turn them over, but instead, CCSD has offered nothing but legal pretenses to withhold information they are required by Nevada law to turn over."
Some state lawmakers have called for a review of school police's use-of-force policy.
Contact David Wilson at dwilson@reviewjournal.com. Follow @davidwilson_RJ on Twitter.