After outcry, Nevada delays school gender diversity regulation
November 28, 2017 - 3:57 pm
Updated November 28, 2017 - 7:13 pm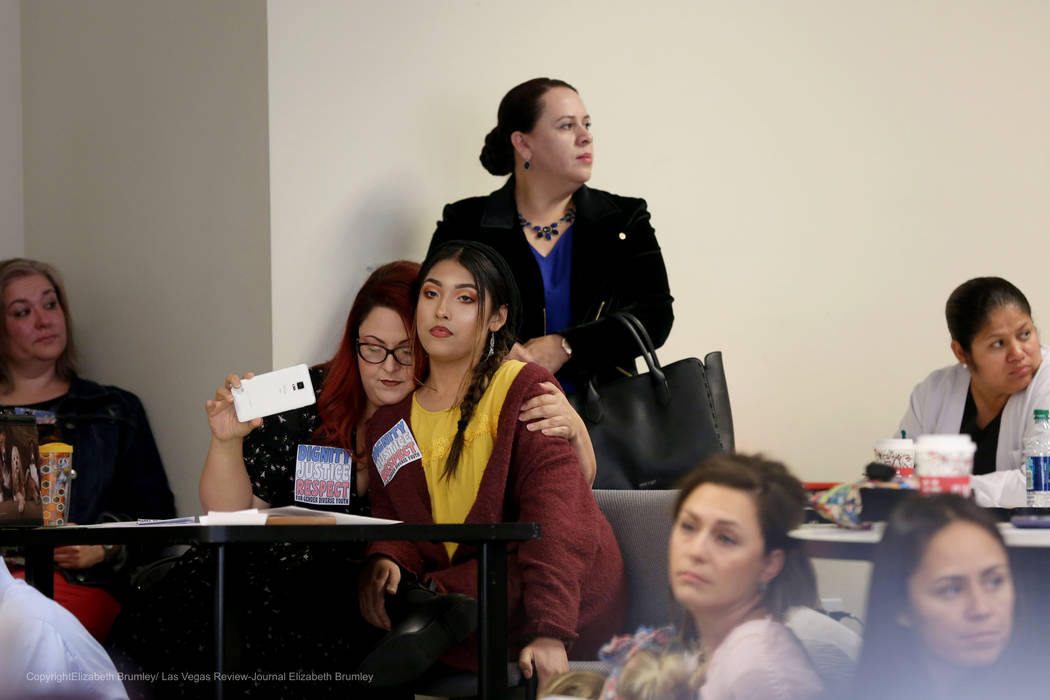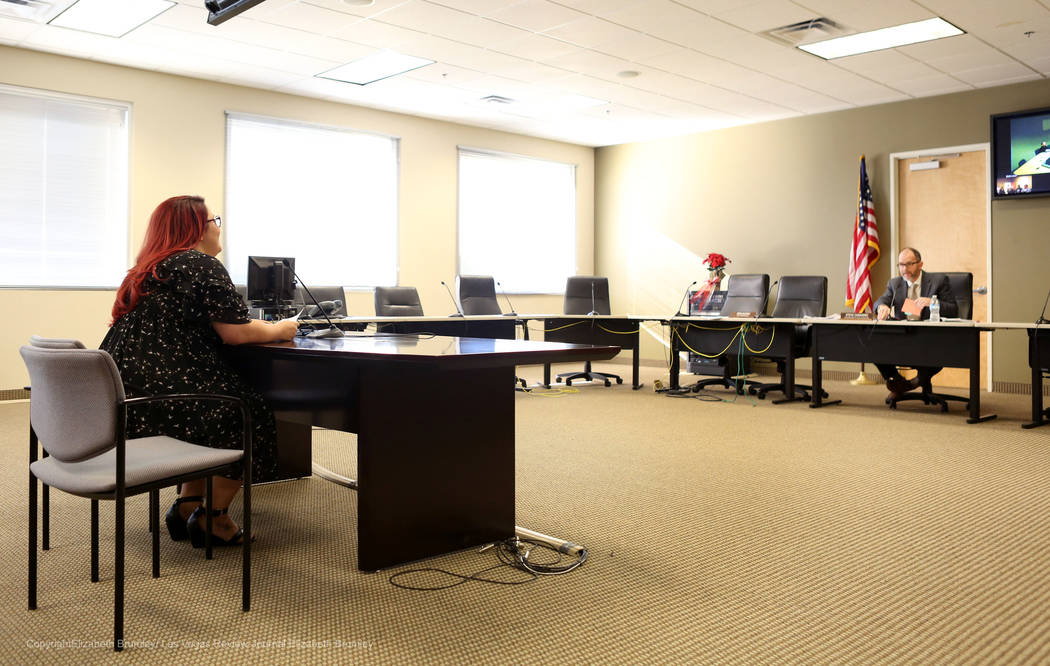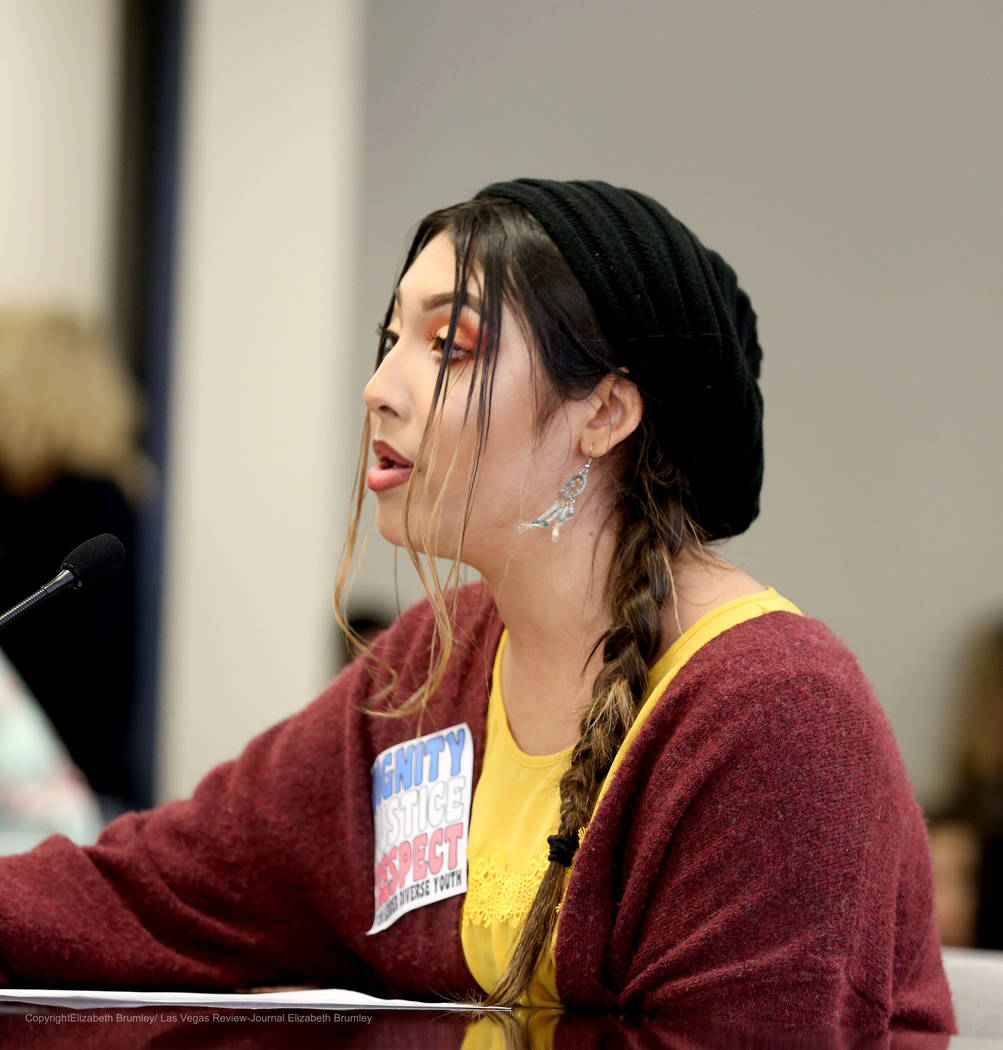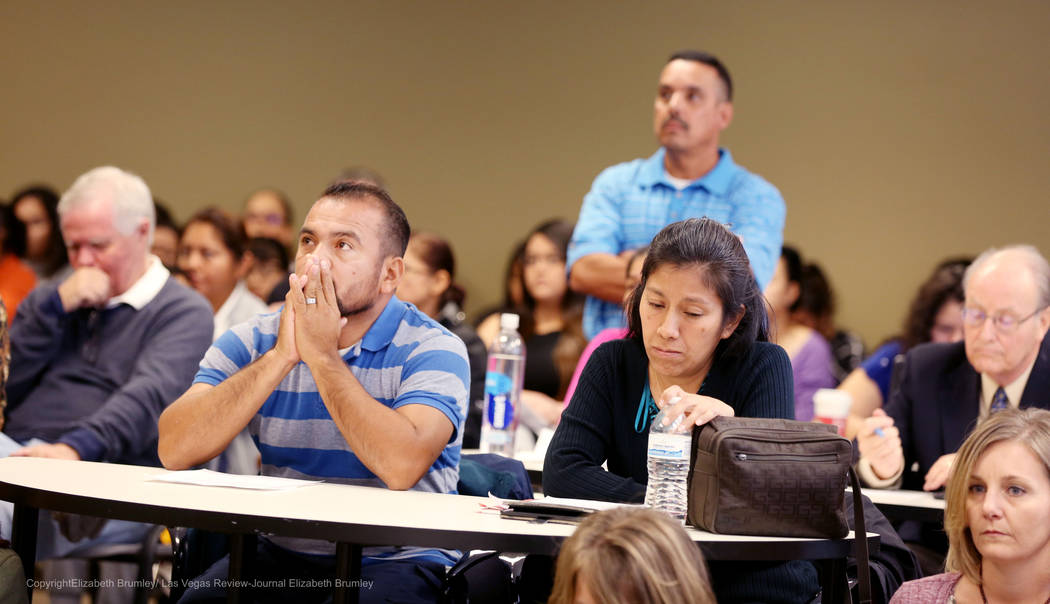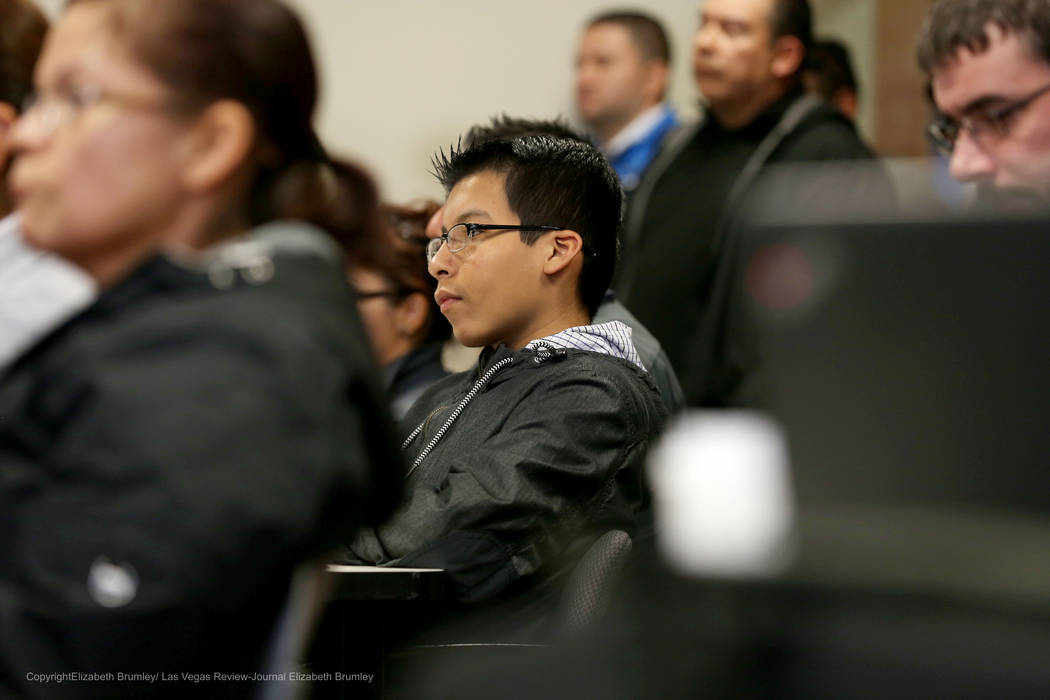 After hearing almost three hours of mostly negative public comments on Tuesday, Nevada's Department of Education delayed passing a regulation outlining how school districts should treat gender diverse students.
A 2017 anti-bullying law requires districts to establish policies and training for school personnel addressing "the rights and needs of persons with diverse gender identities or expressions." The Department of Education is responsible for developing a regulation for districts that includes some requirements for them to incorporate in their policies.
A large contingent of parents turned out Tuesday, filling the boardroom on Maryland Parkway and two on-site overflow rooms and attending via videoconferencing from Carson City. More than 50 speakers made public comments, with many telling State Superintendent Steve Canavero that forcing their children to comply with the regulation went against their Christian values.
"They are now going to be bullied because of my Christian beliefs," said Sara Ramirez, who identified herself as a mother of public school students.
A number of parents also urged the state to wait until the Clark County School District completes ongoing work on its own transgender policy.
In part because of the outpouring of public comment and in part because of the county process, Canavero said he would not be moving the regulation forward to the state Legislative Commission for final approval.
'We heard you'
"We heard you. We appreciate your voice," Canavero said. "I also appreciate the manner in which folks expressed their beliefs. I think this should be an example of how we continue to move forward in this discussion."
It was not immediately clear when the state will reconsider the regulation and whether it will make changes as a result of concerns voiced Tuesday.
The proposed regulation would require districts to allow students to have their preferred name used during graduation and other ceremonies; would allow students to pick the cap and gown combination appropriate to their gender identity; and would generally require districts to take steps to prevent discrimination, harassment, bullying and cyber-bullying of transgender students.
"The language is meant to support the safety and privacy of sex gender diverse students and their families," said Amber Reid, a state Department of Education official who has worked on the policy.
Despite concerns raised by some speakers, the policy is not intended to punish students who use the wrong name or pronoun for students, Reid said.
Many parents complained they had just found out about the meeting Monday and said many other parents had wanted to speak but weren't able to make arrangements to attend.
Reid noted that the state also held a workshop on the policy in July.
Students speak
The majority of speakers were adults who identified either as parents or educators, but a few students came forward to voice their opinions.
Transgender student Kristina Hernandez said the policy is necessary.
"I would urge you to remember that without policies kids like me will continue to suffer in silence," she said. Hernandez is a former Clark County School District student who said she is now home-schooled because of violence she suffered as a result of her gender identity.
But Erick Ruiz, a ninth-grade student at Odyssey Charter High School, said the policy would hurt students and hurt families.
"A boy is a boy and a girl is a girl. It does not promote moral values, rather it corrupts them," he said.
Clark's process
In the summer, Clark County School District created a working group to create a draft policy in response to the new law.
The district has five upcoming workshops on the policy, which many parents mentioned. The next meeting is Friday at Durango High School at 9:30 a.m. Meetings continue into the next week and the schedule can be found on CCSD's website.
The district is also planning to conduct a survey on the policy as well, spokeswoman Kirsten Searer said.
After the public meetings, a recommendation will be made to Superintendent Pat Skorwkowsky who will then bring it to the School Board for a vote.
Contact Meghin Delaney at 702-383-0281 or mdelaney@reviewjournal.com. Follow @MeghinDelaney on Twitter.