As Clark County schools reopen, drivers warned to exercise caution
August 12, 2018 - 12:47 pm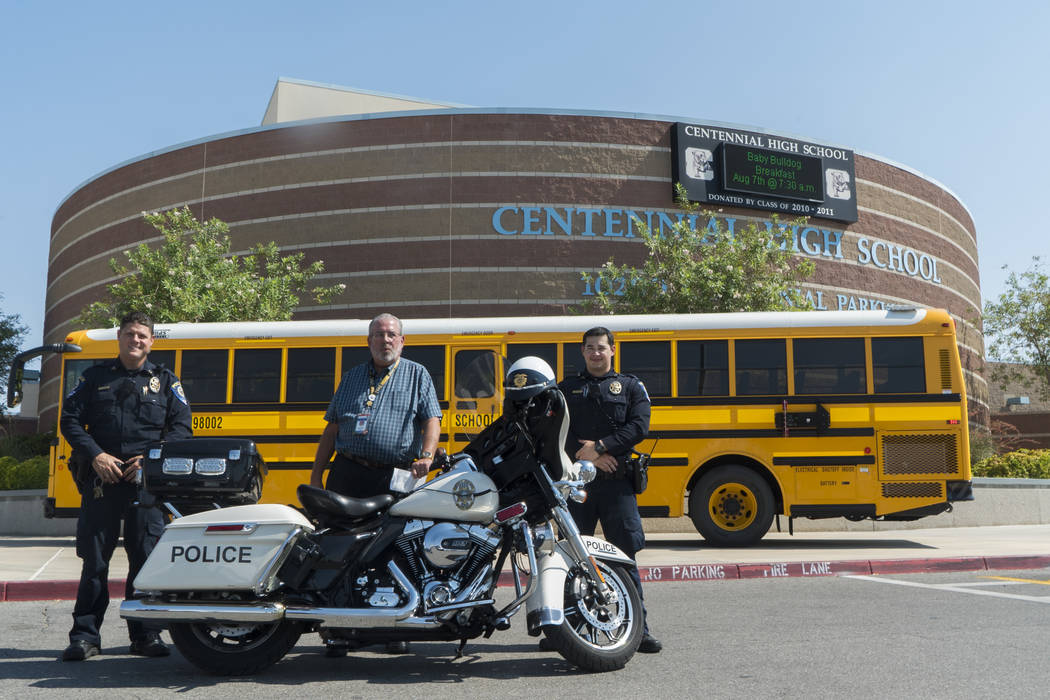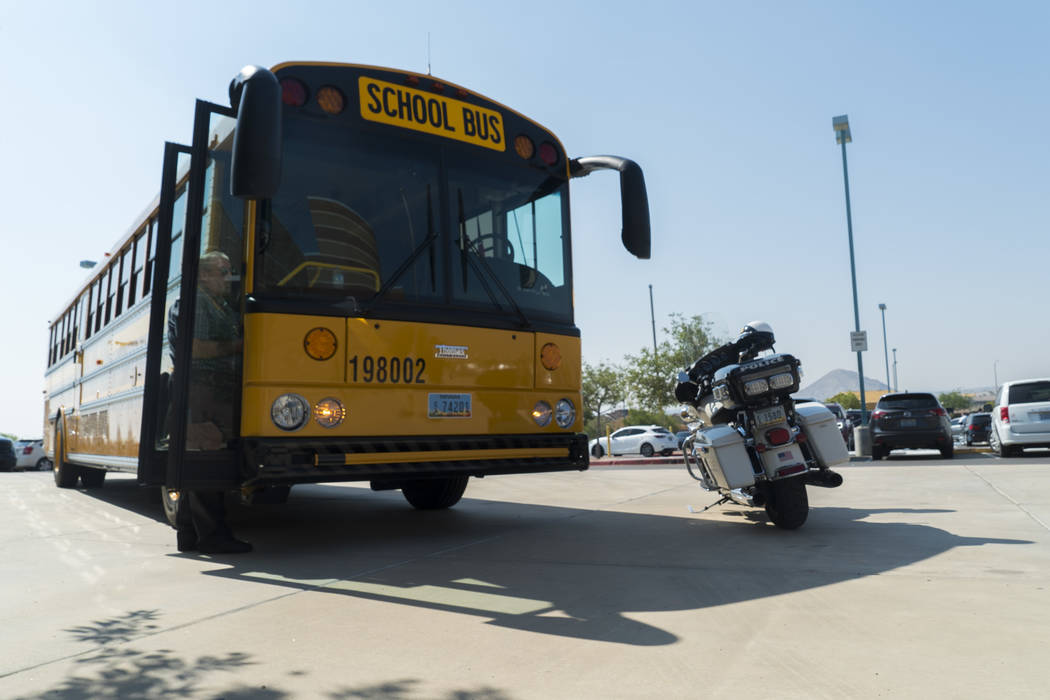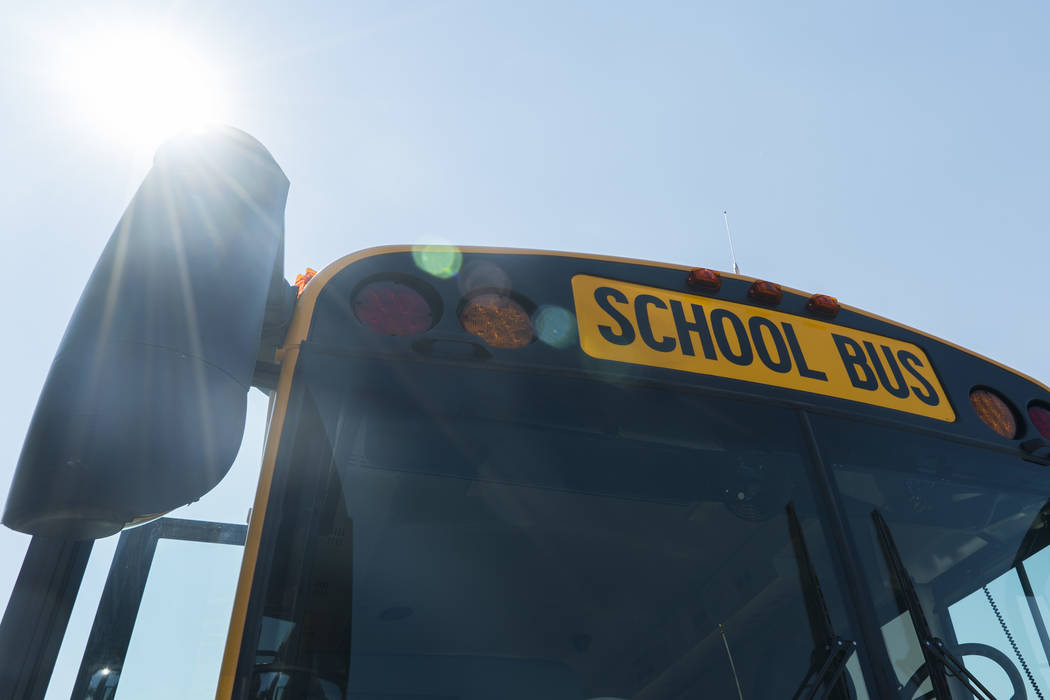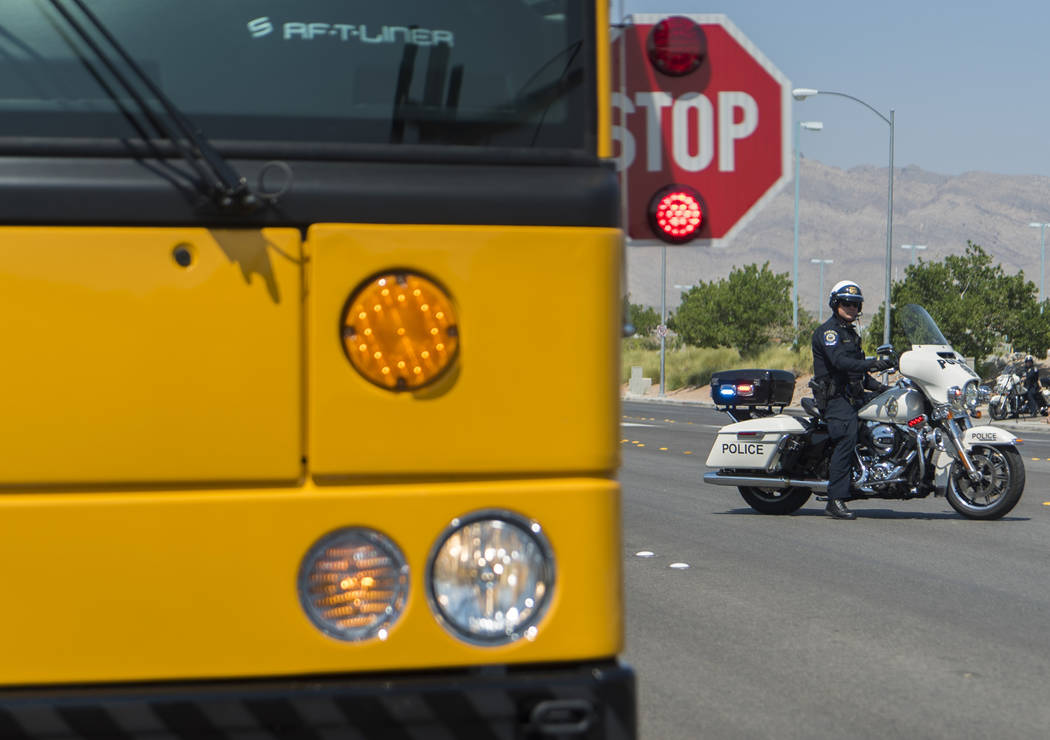 With more than 101,000 Clark County students expected to climb aboard bright yellow buses Monday morning, school district officials and law enforcement remind everyone to watch out and take appropriate safety precautions.
"We know and expect our buses are going to be running a little late the first week," said Jim Reynolds, the transportation operations manager for the district. "We just ask for patience that first couple weeks."
The district expects to have 50 to 70 bus driver vacancies for the start of the 2018-19 year, which may further limit its ability to deliver students on time. If a bus is running late, the department's best advice is to stay at the bus stop, said Jennifer Vobis, the director of school relations and professional development.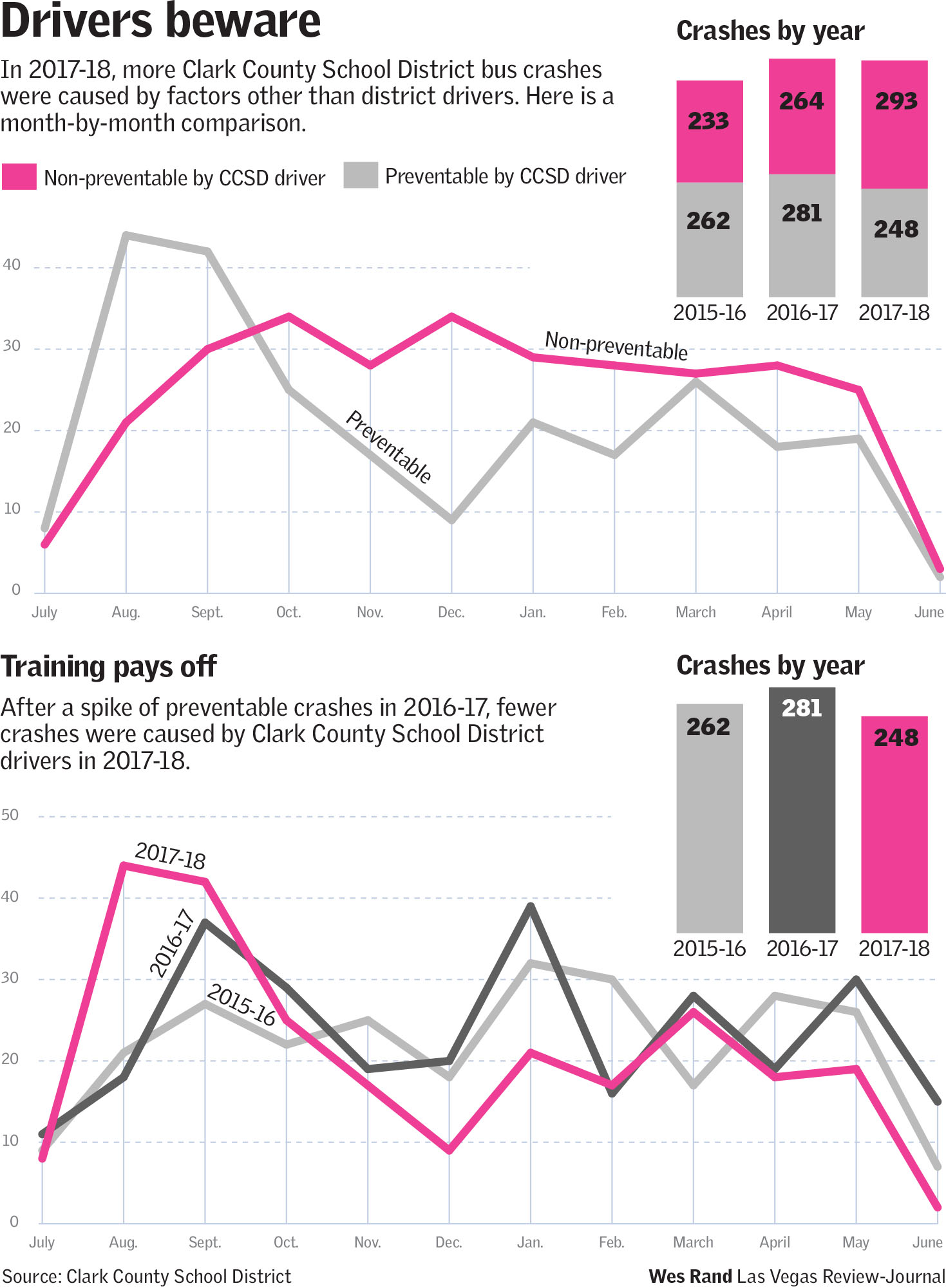 The district also works with law enforcement to remind drivers that commuters should take extra precautions.
Drivers of other vehicles are required to exercise caution around buses, be vigilant when looking out for students and maintain a safe distance behind the school bus. State law also prohibit drivers from making U-turns in school zones.
In the 2017-18 year, 541 crashes involved Clark County buses, down slightly from 545 the previous year but higher than the 495 accidents reported in the 2015-16 school year, district statistics show.
The district's definition of a crash is broad. It records any incident when a bus comes into contact with another object, whether it's a traffic cone, a pedestrian, another vehicle or a sign.
In 2017-18, the district categorized 293 crashes as nonpreventable, compared with 248 in which bus drivers were found at fault.
That means about 55 percent of the accidents were caused by other drivers, and 45 percent were attributed to bus drivers. In 2016-17, bus drivers accounted for 51 percent of such accidents, and in 2015-16, 53 percent.
Drivers undergo safety training before they begin ferrying students, and other sessions are conducted throughout the year.
Contact Meghin Delaney at 702-383-0281 or mdelaney@reviewjournal.com. Follow @MeghinDelaney on Twitter.
Getting in touch
School officials recommend using online services if there are issues with school buses, since phone lines will be tied up.
Parents can check eligibility and obtain bus stop information by visiting the transportation website at http://bit.ly/StuRoutes2 or by accessing the Parent Portal via Infinite Campus, at campusportal.ccsd.net.
The department can also be reached by phone at 702-799-8111, but officials warned of long wait times.
Related
North Las Vegas motorists reminded no U-turns in school zones