'Because she's awesome': Meet Nevada's Teacher of the Year
Updated September 20, 2023 - 7:09 pm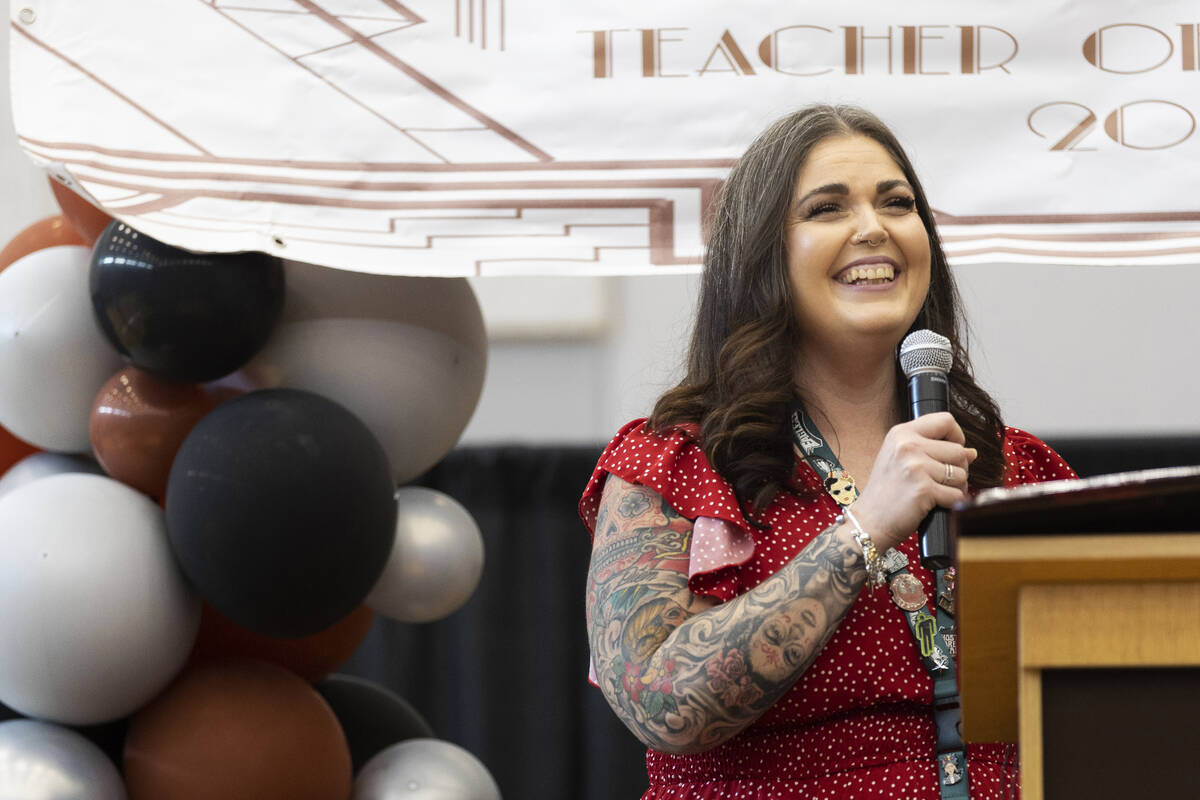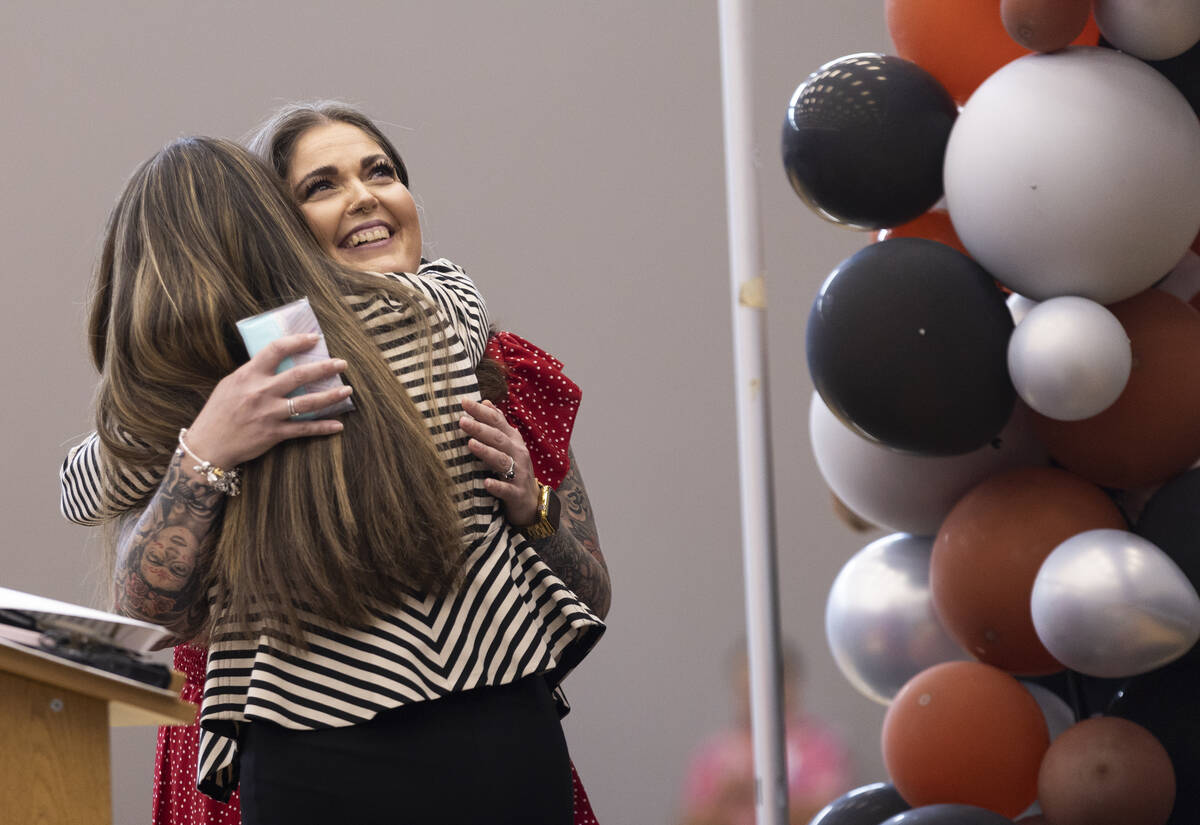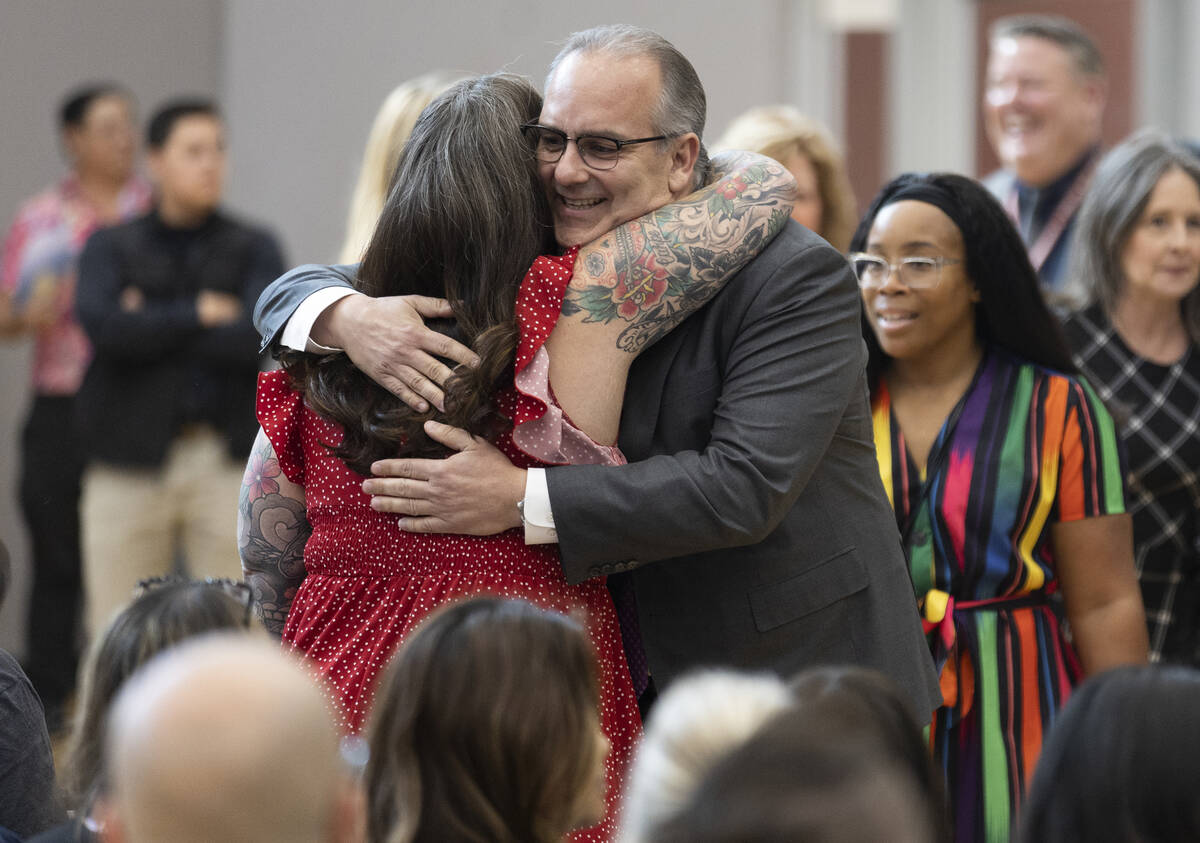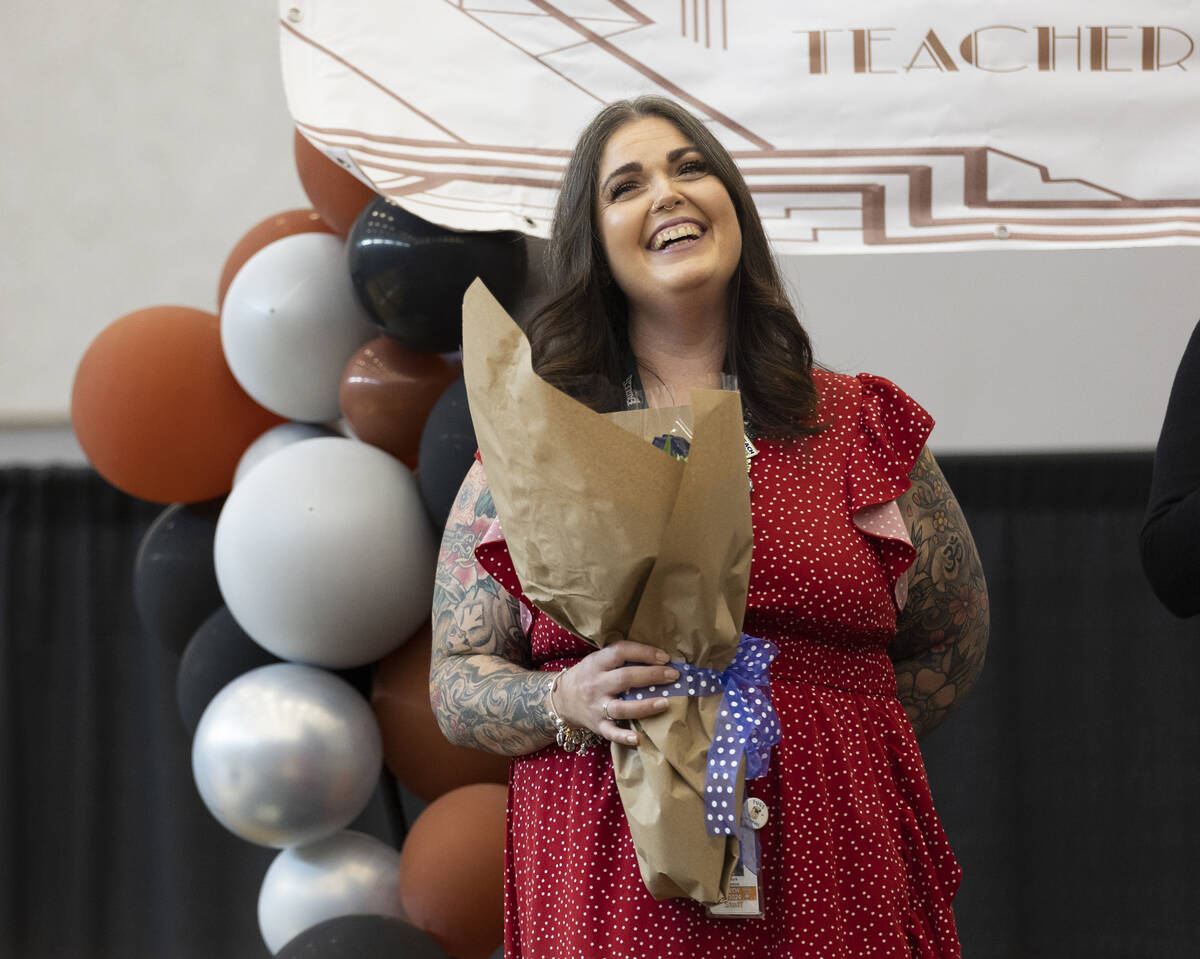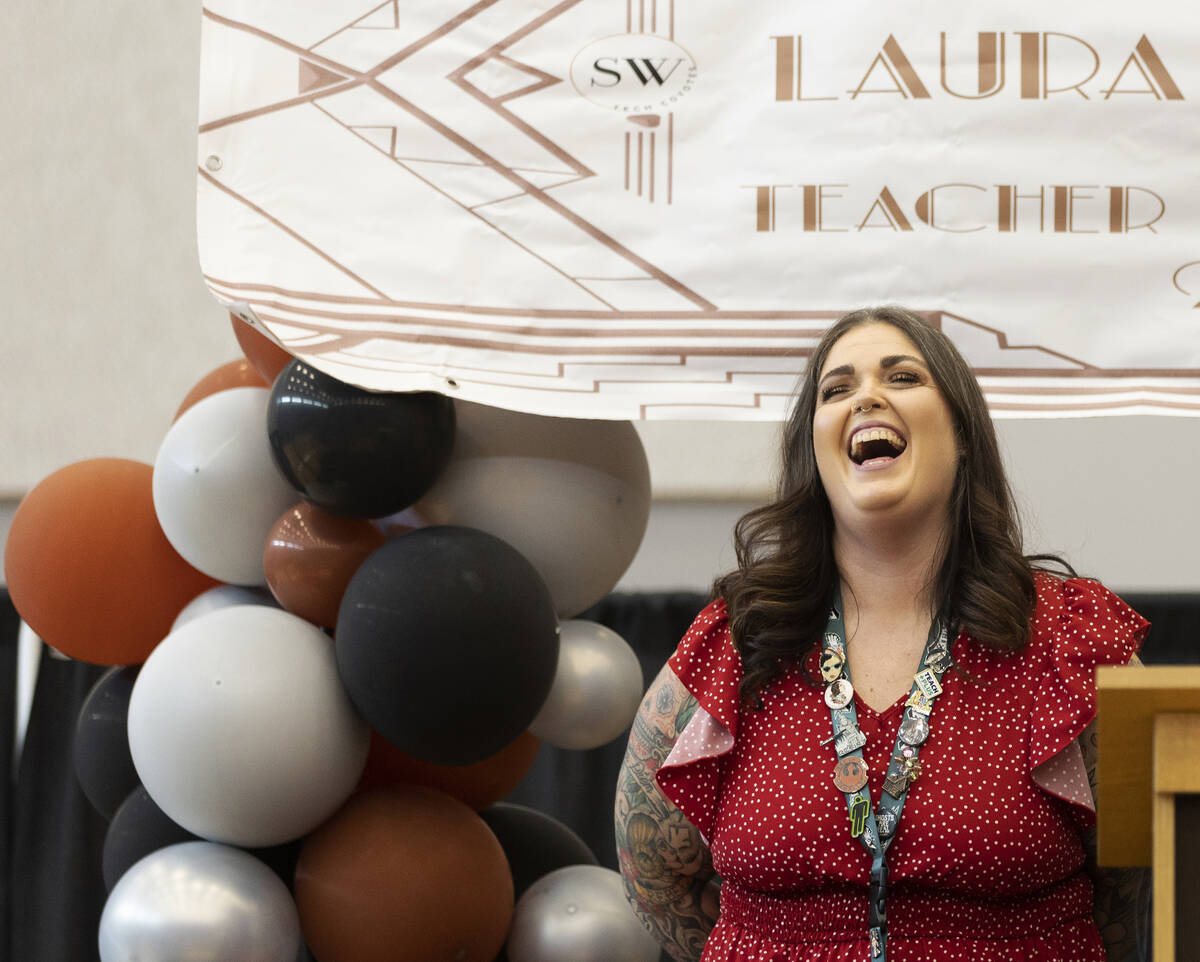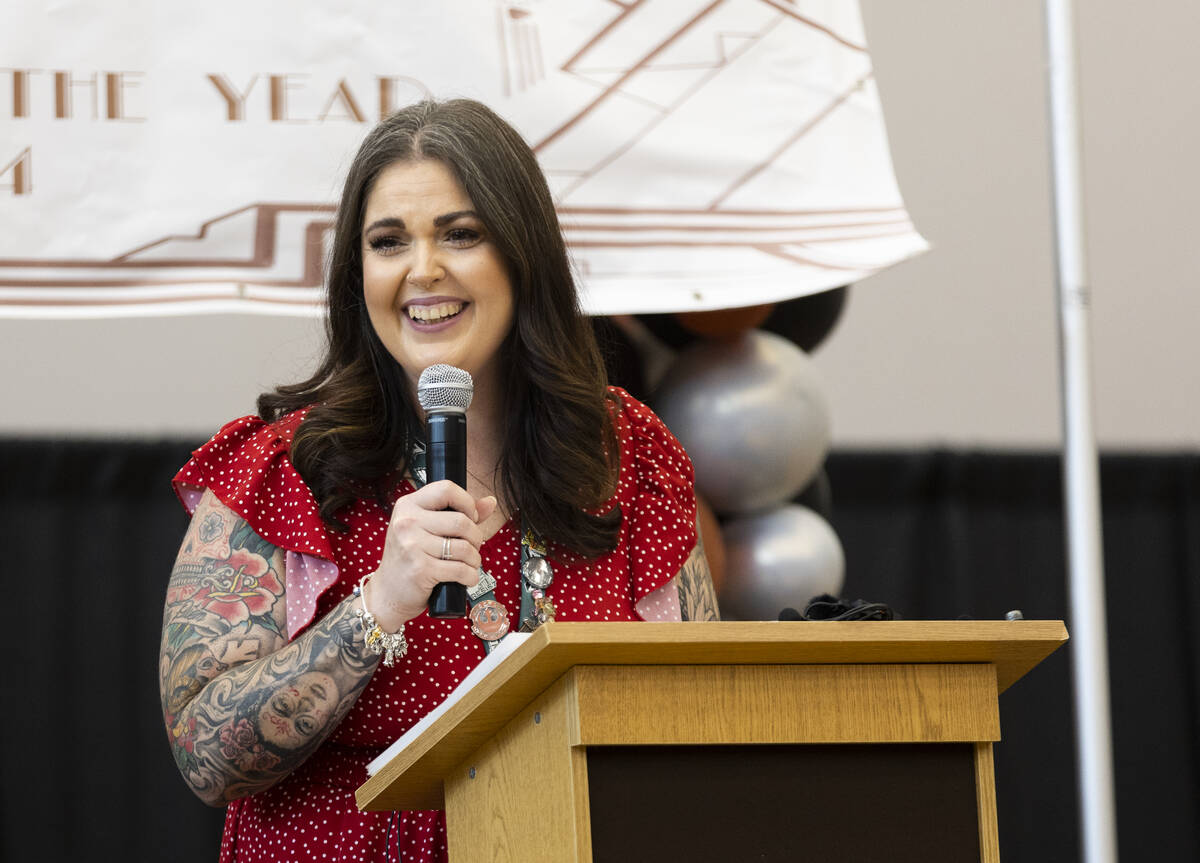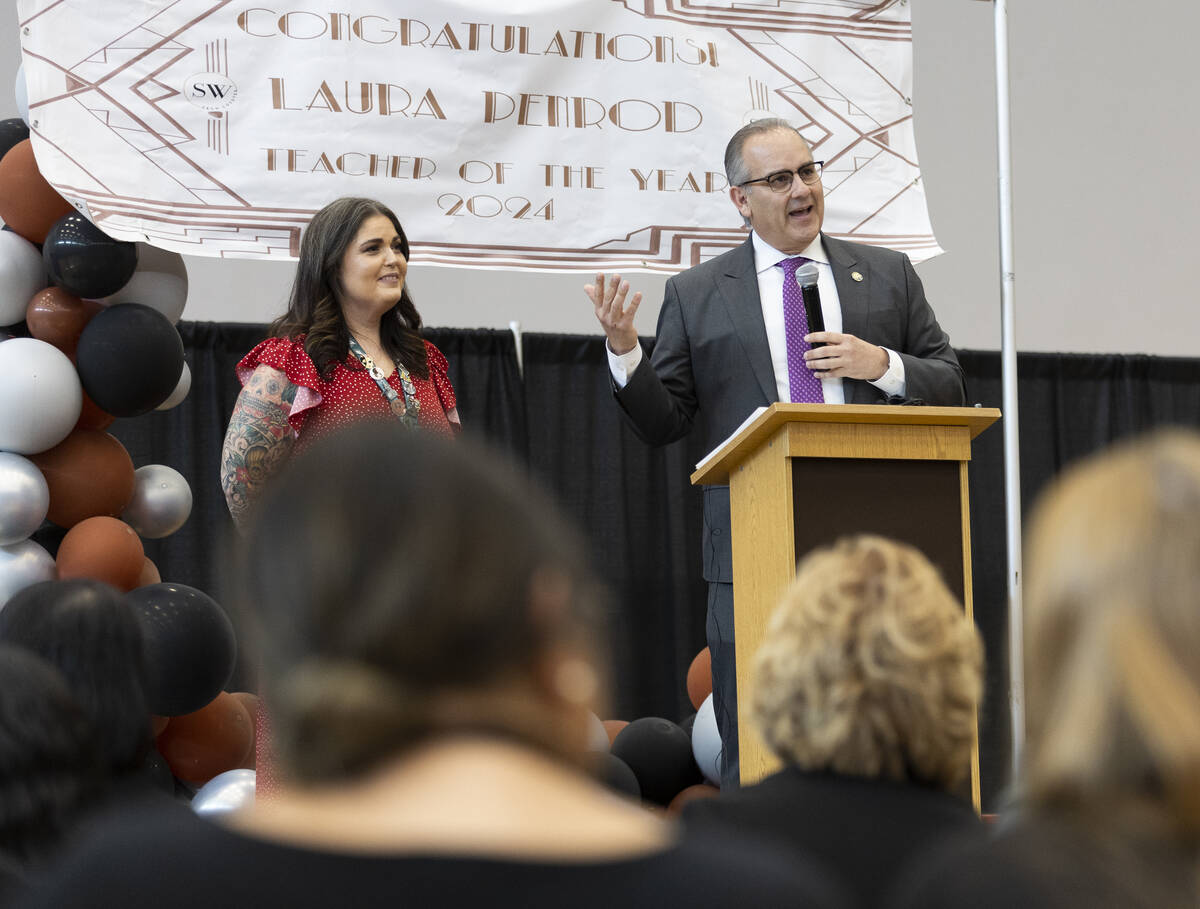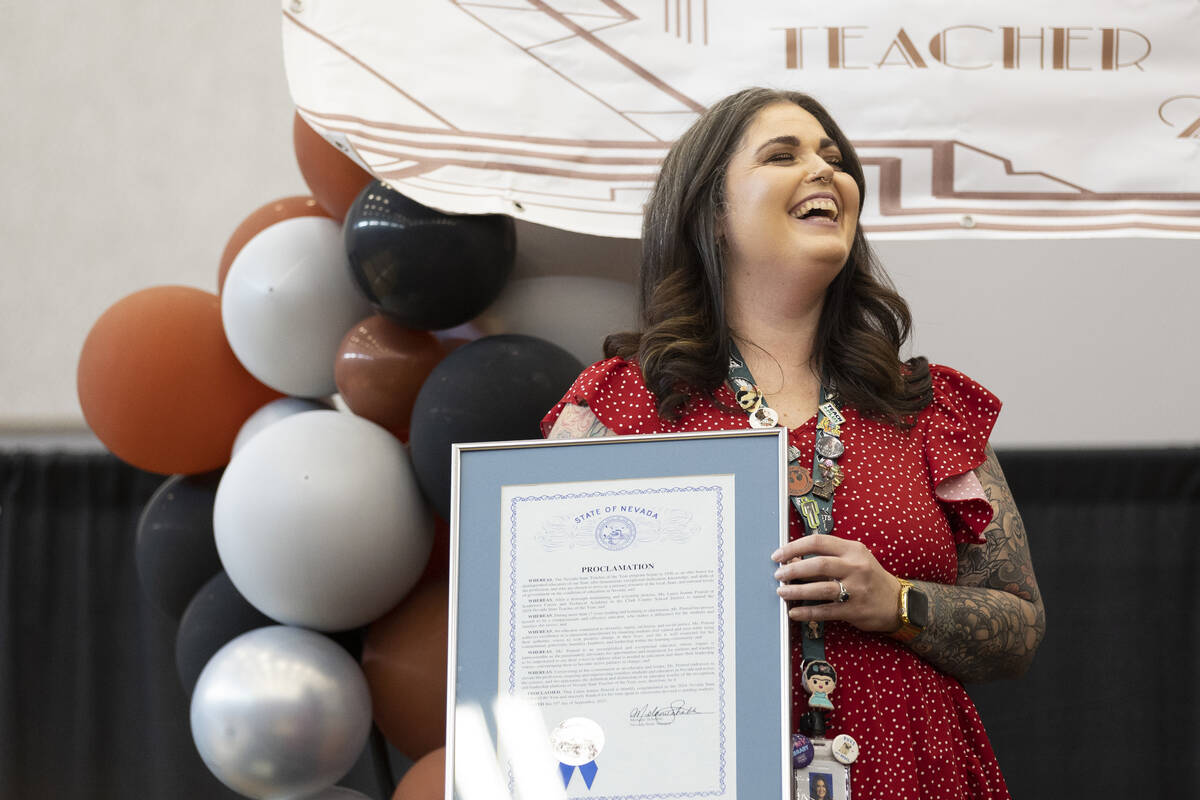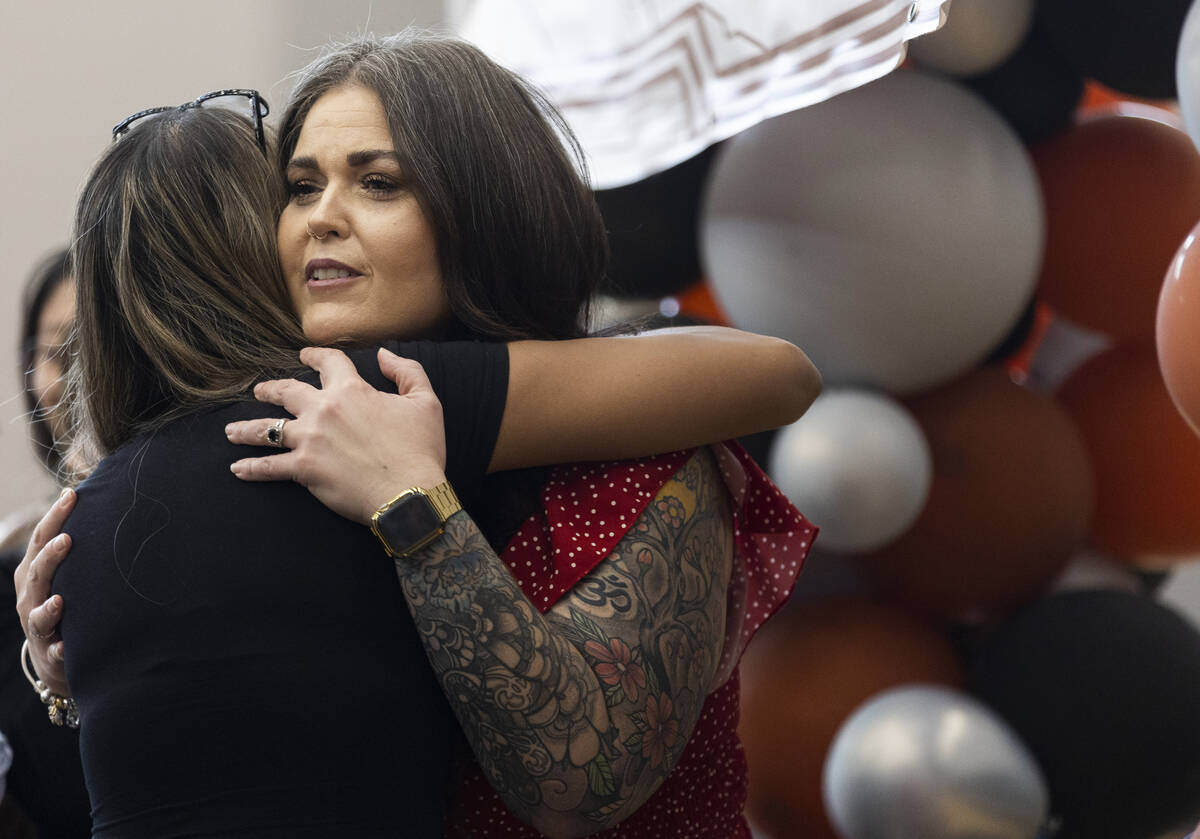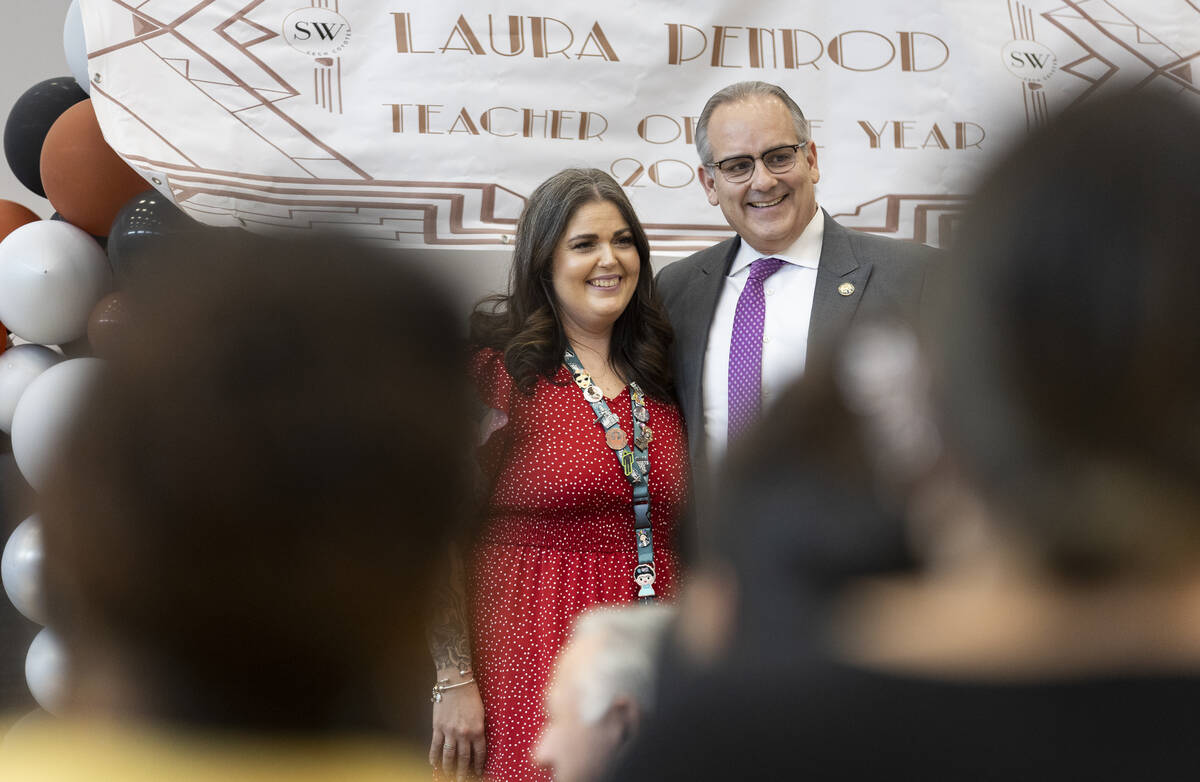 Students cheered as high school English teacher Laura Jeanne Penrod was named "Nevada Teacher of the Year" during a surprise ceremony Tuesday.
Penrod — who has been a teacher since 2006 — was recognized at Southwest Career and Technical Academy, a magnet high school in Las Vegas.
"First and foremost, my heart is with my students every day," she told the audience.
Penrod thanked her current, former and yet-to-come students for helping her be the best version of herself. She also thanked several family members who were in the audience.
She said she wants students to know they're totally capable of anything they dream of and want in this world.
Gov. Joe Lombardo, State Superintendent of Public Instruction Jhone Ebert, Clark County School District Superintendent Jesus Jara, state legislators, school board trustees and members of the Nevada State Board of Education were among those in attendance at the ceremony.
Penrod will represent Nevada in the 2024 National Teacher of the Year program, facilitated by the Council of Chief State School Officers.
Penrod is one of the original teachers who opened Southwest Career and Technical Academy in 2009.
At this year's legislative session, she and her students advocated to secure passage of two bills — one about financial literacy and another about college and career readiness access.
Penrod said she has learned from so many educators and wants to bring their voices to the table as Nevada Teacher of the Year.
After the ceremony, Penrod told reporters she also wants to learn more from her colleagues from different parts of the state.
Penrod said she was inspired to become a teacher by her mother, who was an educator for 15 years, and she saw how fiercely she loved her students. Her mother died in 2021.
About the Teacher of the Year program
Penrod was chosen from a pool of nominees, who were then invited to fill out an application. After an interview process, three finalists were chosen.
Identifying information about the finalists was removed from applications before being sent to Ebert, who made the final selection.
The other two finalists for the award were Brianna Cotter, a high school science teacher and instructional strategist at The Meadows School, a private school in Las Vegas; and Daniel Meyer, senior naval science instructor at Carson High School in Carson City.
Penrod and other state teachers of the year will be recognized at the White House.
In 2021, Nevada's Teacher of the Year Juliana Urtubey — who hailed from Clark County — was named National Teacher of the Year.
'Because she's awesome'
Jara said during the ceremony Tuesday that he met Penrod about one-and-a-half years ago when they were both on a panel.
Penrod puts people in the hot seat, asks tough questions and challenges them, he said.
She made some great points on the panel, Jara said, and he wanted to meet with her.
Ever since, Penrod has met with Jara quarterly and has brought other teachers. They've had discussions about what's happening and how things are being interpreted in classrooms.
"You have made significant changes in how I lead because (of) your voice," Jara told her.
In a news release from the Nevada Department of Education, Jara called Penrod an "influential teacher" and "a tremendous example for educators throughout the state."
Lombardo said that when he ran for governor he promised to fix the education system, and that's exactly what he was trying to achieve Tuesday by recognizing one of the most valuable teachers in the Clark County School District.
He asked school board trustees, Jara and Ebert why they're honoring Penrod. The answer: "Because she's awesome," he said.
Everything Penrod does on a daily basis ensures students are getting exactly what they need to be successful in life, Lombardo said.
Ebert gave Penrod a bouquet of flowers and said she was honored to be at the awards ceremony.
"It is an amazing time in education," Ebert said.
Nevada has more than 20,000 educators, she said, and one is selected each year as Nevada Teacher of the Year.
Ebert said she first met Penrod at an event for Teach Plus, a nonprofit where educators advocate on educational policy and instruction issues.
She said Penrod came up to her afterward and shared her passion.
State Sen. Melanie Scheible, D-Las Vegas, presented a proclamation to Penrod on behalf of the state legislature.
Penrod, she said, "just has a passion for empowering students."
Contact Julie Wootton-Greener at jgreener@reviewjournal.com or 702-387-2921. Follow @julieswootton on X.