Candlelighters offer scholarships to siblings of teen cancer victims
Updated April 25, 2022 - 7:07 pm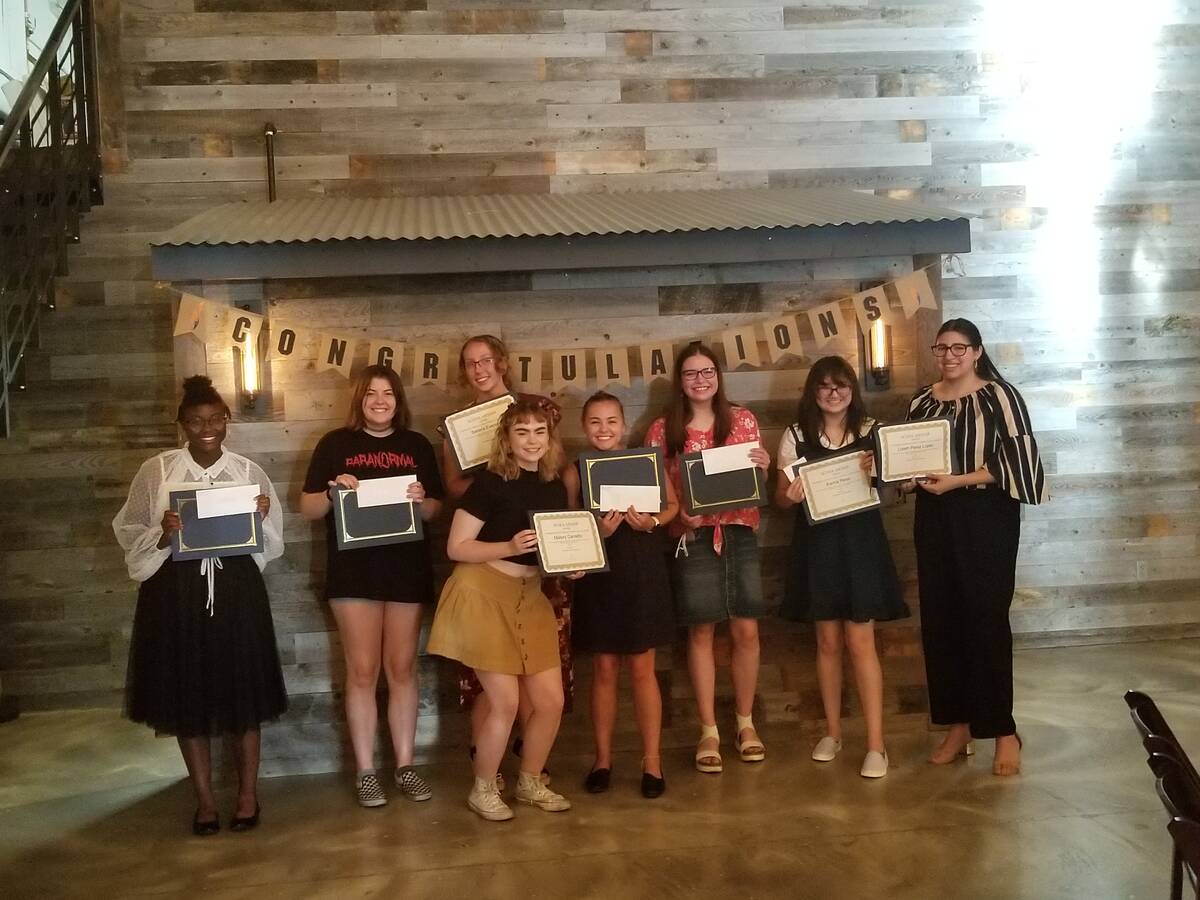 Codi Petrie was diagnosed with Ewing's Sarcoma when she was 16 years old, the summer before her senior year in high school.
Despite her diagnosis, the teenager made her parents promise that nothing would change for her siblings, Jimmy and Eva, as they were dealing with their own life milestones and health challenges.
"Even though she had no idea of what was in store for her, her only worry was making sure that her siblings would have what they needed to excel," Codi's father Jim Petrie said in a statement.
Codi passed away in September of 2020, but now her father says his daughter's legacy will live on through the Candlelighters Childhood Cancer Foundation, which is opening up eligibility for its college scholarship program to the siblings of Nevada teens that are living with cancer.
Candlelighters is a local nonprofit that was founded in 1978 to provide emotional support, quality of life programs, and financial assistance for children diagnosed with cancer and their families.
In an acknowledgement of how a child's cancer diagnosis can affect the whole family, the organization said it would expand its scholarship program for children or teens diagnosed with cancer to include their siblings for the first time in the organization's history.
"Brothers and sisters can feel a lot of stress as they adjust to new schedules, new routines, and periods of separation from a parent and a hospitalized sibling," the organization said in a press release. "Keeping up with school and friends can be hard when everything at home is changing. And they may feel worried, scared, angry, sad, guilty, or forgotten."
Interested applicants must:
— Be a childhood cancer survivor or their sibling.
— Be graduating from high school or between the ages of 18-24.
— Be a resident of Nevada.
— Be attending a post-secondary school in the fall of 2022.
— Have a minimum, unweighted cumulative GPA of 2.5 or higher.
— Be registered with Candlelighters.
The organization is accepting applications for its 2022-2023 College Scholarship Program through 5 p.m. on Saturday, April 30.
"That's what (Codi) truly cared about, even during that time, was not herself at all, but to make sure that her siblings were taken care of," Jim Petrie told the Review-Journal. "I know now looking down on us, she's shining from ear to ear knowing that there's going to be so many siblings who are going to be taken care of."
For more information on how to apply, visit www.candlelightersnv.org.
Contact Lorraine Longhi at llonghi@reviewjournal.com. Follow @lolonghi on Twitter.