CCSD breakup committee looks to Chicago for ideas
February 20, 2016 - 9:42 pm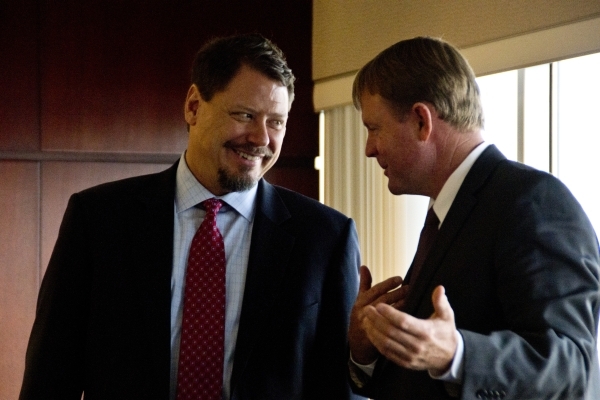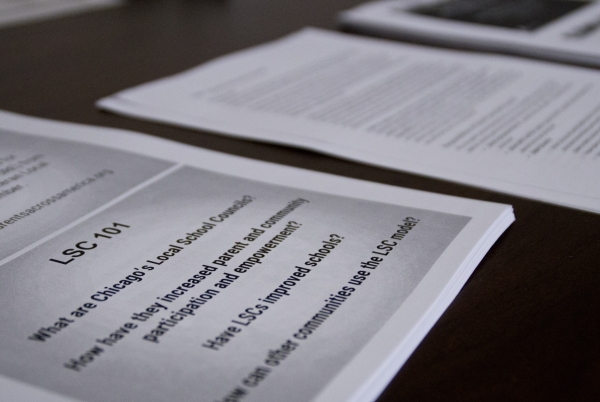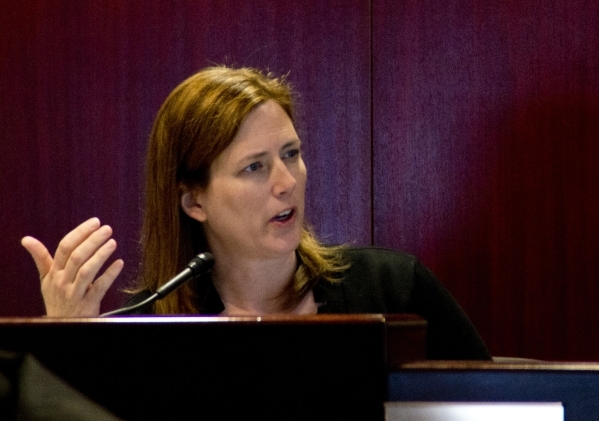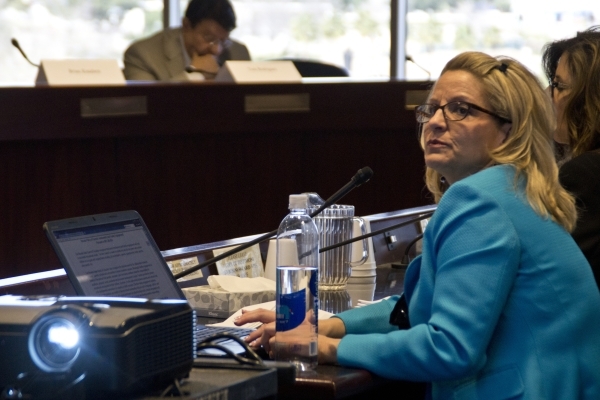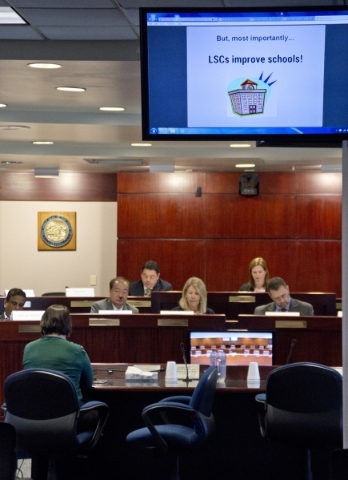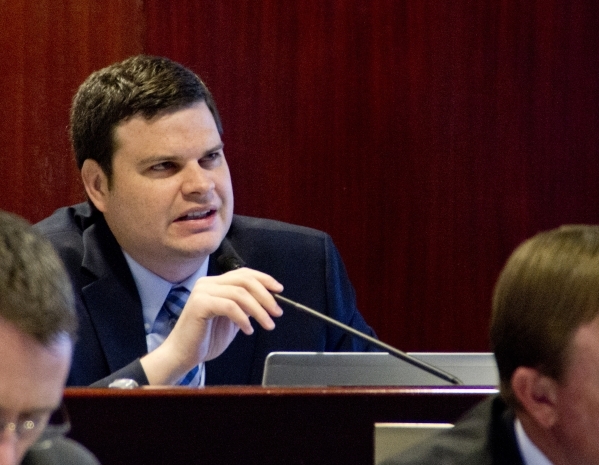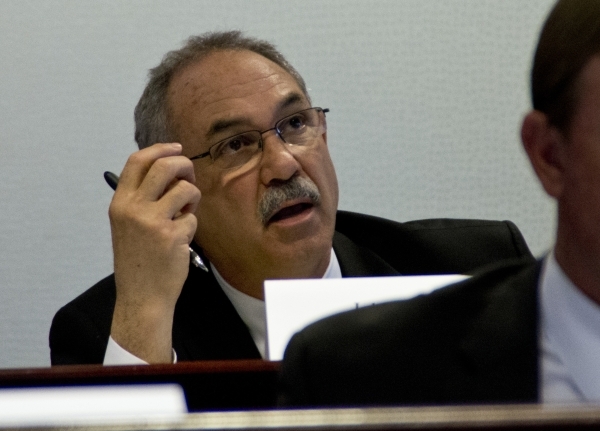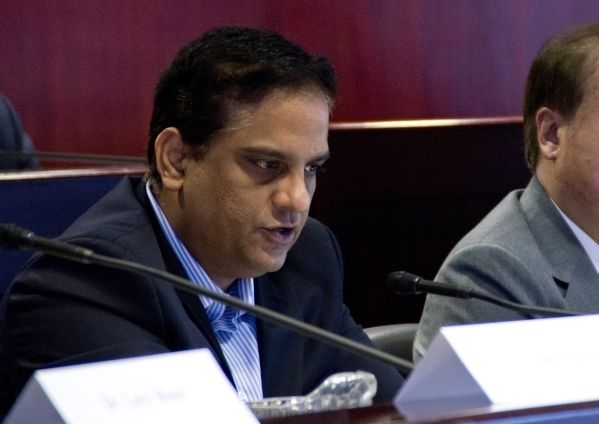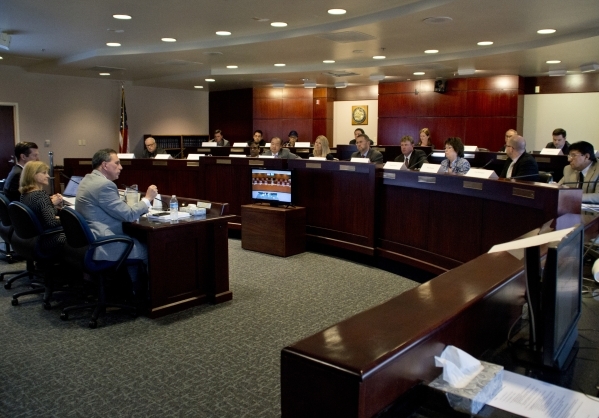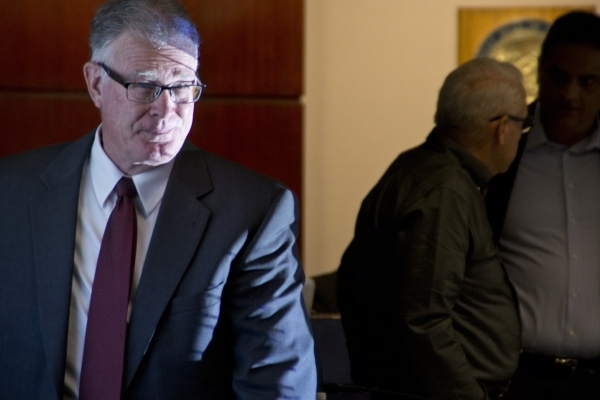 Imagine a school where parents directly decide whom to hire as a principal.
Elected by their neighbors, the parents could hold a majority vote on a school council that selects the principal on a four-year contract and evaluates her annually. The parents also control the campus budget and approve school improvement plans.
The idea may strike Clark County parents as unusual, or even impossible.
In Chicago, however, public schools have operated under that system for nearly three decades. And Nevada lawmakers, hoping to boost student achievement and parental engagement, may borrow from the Windy City's model as they craft a plan to split the Clark County School District into smaller precincts.
"It's important for people to learn about the Chicago model. It's been 25 years and still going strong," said Julie Woestehoff, who in 2014, stepped down as executive director of Parents United for Responsible Education, a Chicago-based group that trains parents to serve on local school councils.
On Wednesday she explained the pros and cons of the Chicago approach to a 24-member committee studying how to reorganize Clark County's sprawling school system before the 2018-19 academic year.
"We think that it saved our schools, to a large extent, from a much worst state," Woestehoff said. "When I go around the country to talk to other parents…they get it immediately. Their eyes light up, and they say, 'This is exactly what we need in our district.'"
'Skin in the game'
State lawmakers, who face a Jan. 1 deadline to finish a plan, have spent the past four months questioning experts about school management models used in other large, urban districts.
Los Angeles and New York City, for example, offer parents some say in attendance boundaries or ask them to monitor use of federal funds for community engagement.
A reorganization committee last week also heard testimony from an expert in Utah, where parents decide how to spend tens of thousands of dollars in state funds to improve student performance. Local school boards, however, still retain final approval and can reject their decision.
In contrast, Chicago places much more power in the hands of the adults.
"We definitely like the fact that in Chicago parents have a majority (vote) and in particular have an active decision-making responsibility, rather than just an advisory role," said Anna Antolick, director of information for Honoring Our Public Education, or HOPE.
A Nevada-based parent advocacy group, HOPE lobbies for more money in public schools and supports full-day kindergarten, better professional development for teachers and more.
"We like the notion of having some skin in the game," Antolick said. "It's hard to imagine without some teeth, what truly could be accomplished?"
Illinois lawmakers adopted the local school councils in 1987, after parents and community groups joined Chicago teachers in a 19-day strike to demand, in part, a greater voice in school policy making.
In response to a question from Clark County schools chief Pat Skorkowsky, Woestehoff said there's been little research on the impact of the councils on student performance and campus accountability. But she pointed to a 2005 study showing council-run schools outperformed other campuses placed under probation and district-control.
Researchers in 2012 reported council-led schools also "far outperform" Chicago's private and district-run turnaround schools that receive extra resources.
With more than 350 schools in Clark County, it's unclear how individual school councils — and elections for each — would play into the larger district reorganization and whether lawmakers could craft a structure to maintain oversight of the councils.
"I just need to point out in a state and a city without having notably clean government, local school councils have been a notably clean form of government," Woestehoff said. "No indictments, no jail time, very little scandal, and we think that's just partly because…the communities tend to police each other pretty well."
'Million-dollar question"
It's far from certain that the Chicago model will be part of Clark County's reorganization, but state Sen. Becky Harris, who chairs the committee that invited Woestehoff's testimony, called her presentation "compelling."
Harris, R-Las Vegas, noted the Chicago model stemmed from a groundswell of frustration within the African-American community poor-quality schools.
"It started as a grassroots movement that ended in a solution," Harris said. "We've also got parents who are frustrated, and although I have no (idea) what the outcome of this reorganization looks like, it will look different than Chicago."
Her committee, which includes local mayors and chambers of commerce representatives, will canvass the Las Vegas valley to gauge whether residents support any particular model to increase parent and community engagement in schools. They will present their findings at meeting next month.
However, encouraging more parent participation in their children's education faces one potential hurdle: Only 55 percent of principals told the Urban Chamber of Commerce in a survey that they actually want more parental involvement at their schools.
Harris suggested more principal training might remove that barrier.
"We can educate our administrators and help them understand that increasing parental involvement helps makes them better," Harris said. "That's what they found in Chicago."
In fact, Chicago principals who worked with local school councils reported "highly favorable feedback," according Woestehoff. Additionally, 70 percent of teachers who knew about the councils said they were "really helping to make this school better."
While Antolick suspected Clark County principals could adjust to a similar model, she raised a separate question about whether lawmakers could ensure parent participation in all communities, especially poor and minority neighborhoods.
"There's concern about that, and we worry about that and what the magic pill is to get parent invovlement that is committed," she said. "I guess that's the million-dollar question."
— Contact Neal Morton at nmorton@reviewjournal.com or 702-383-0279. Find him on Twitter: @nealtmorton