CCSD still struggling with chronic absenteeism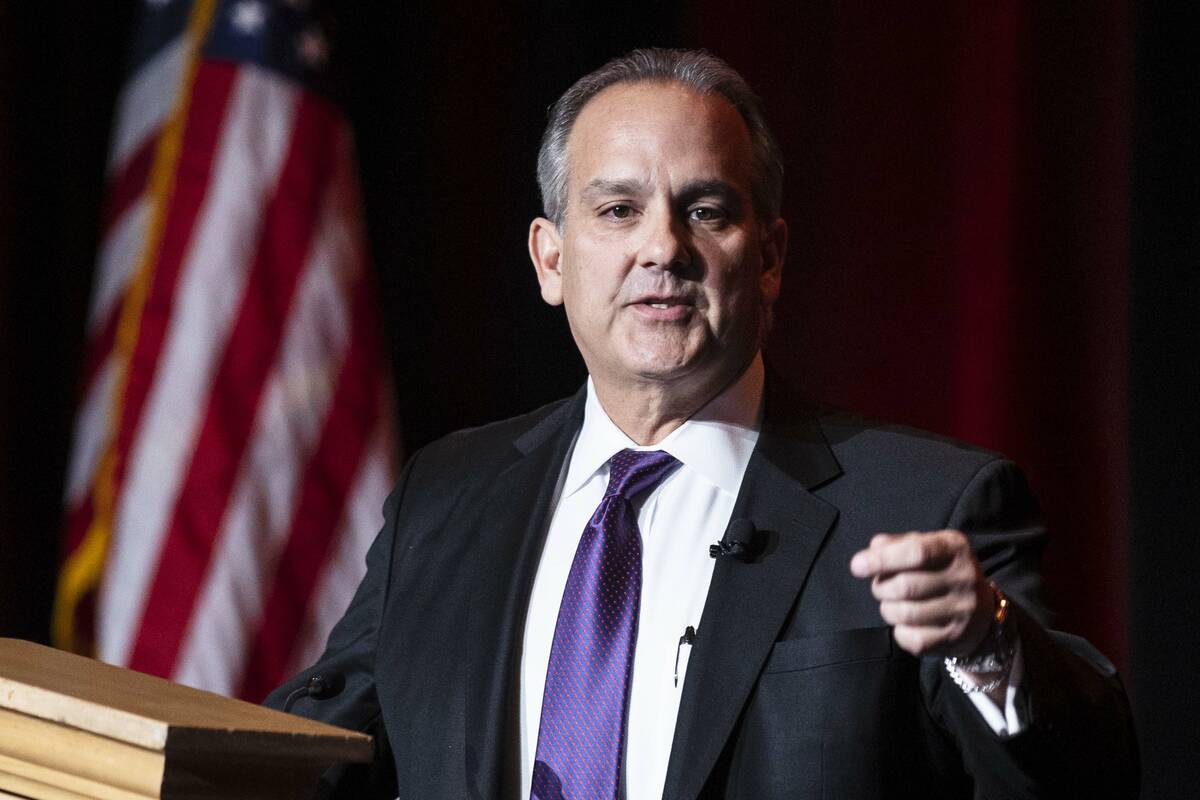 More than one-third of Clark County School District students were deemed to be chronically absent during fall semester.
The School Board heard an information-only presentation Thursday about chronic absenteeism and didn't take action.
The percentage of students considered chronically absent — 36.5 percent — has improved compared with the nearly 40 percent rate last school year. But it's still higher than a 16 percent target under the district's five-year strategic plan.
"One of the challenges is a slower than expected rebound from some of the attendance figures that we've been dealing with in the past," said Yolanda Flores, assistant superintendent of education services.
A state definition says a student is chronically absent after missing 10 percent or more of their school days.
Successes in addressing chronic absenteeism include that multi-agency support continues to be strong, Flores said.
The school district also restructured its attendance department and added several attendance officers, she said.
Additionally, the district has held four middle and high school student town hall meetings so far — two of which focused primarily on chronic absenteeism, Flores said.
There's no data from comparable school districts about chronic absenteeism for this school year and it's published on an annual basis, Flores said.
Trustee Irene Bustamante Adams asked for the top reasons why students are chronically absent.
At middle and high schools, it's happening more with students who are also engaged in a variety of disciplinary actions, Flores said.
Chronic absenteeism and behavioral challenges are a reflection of things happening in the community that schools ultimately become responsible for, Trustee Lola Brooks said.
President Evelyn Garcia Morales asked Superintendent Jesus Jara to talk about what he's learning from weekend home visits with students and families who have challenges with chronic absenteeism.
Jara said two teams conducted home visits on two Saturday mornings.
"We are learning that obviously there are some social issues that our children and our families are experiencing, and in some cases, it is keeping our kids home," he said.
He also said families are experiencing financial hardships.
The school district can address what happens between 7 a.m. and 3 p.m., he said, but there are social impacts after school and the district needs municipalities to partner with it.
Student discipline
Trustees also heard an information-only presentation Thursday about student discipline.
During fall semester, 14,989 students were suspended — up from 11,882 in fall 2021.
Black students were suspended at the highest rate — 125.8 per 1,000 students. That's more than double the district's target of 61.6 under its strategic plan.
There were 745 discretionary expulsions this fall — up from 390 in fall 2021.
Black students were also impacted at the highest rate — 14.4 per 1,000. That's well above the strategic plan target of 3.4.
"I have a very high level of concern for our Black students who are disproportionately suspended in our school district," Garcia Morales said.
Contact Julie Wootton-Greener at jgreener@reviewjournal.com or 702-387-2921. Follow @julieswootton on Twitter.