CCSD trustees question candidates for superintendent job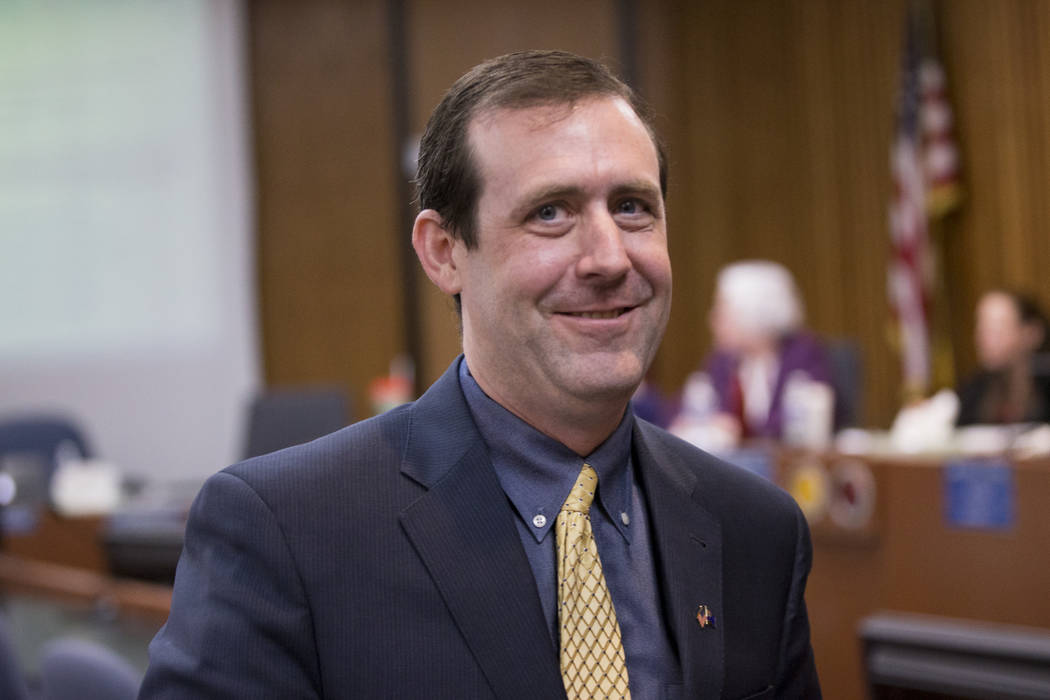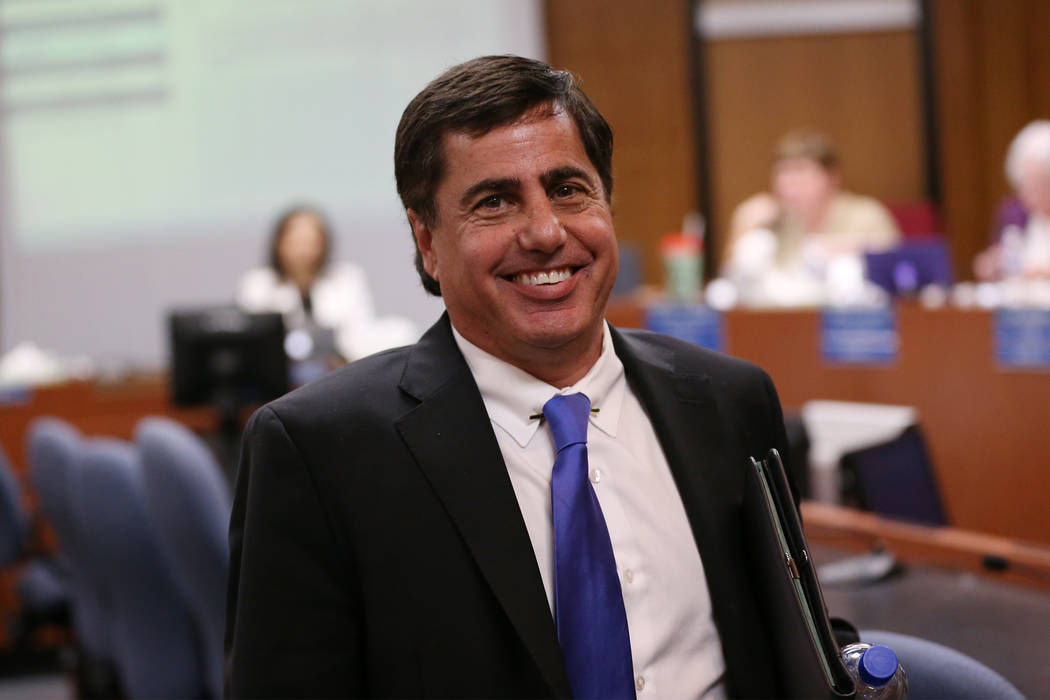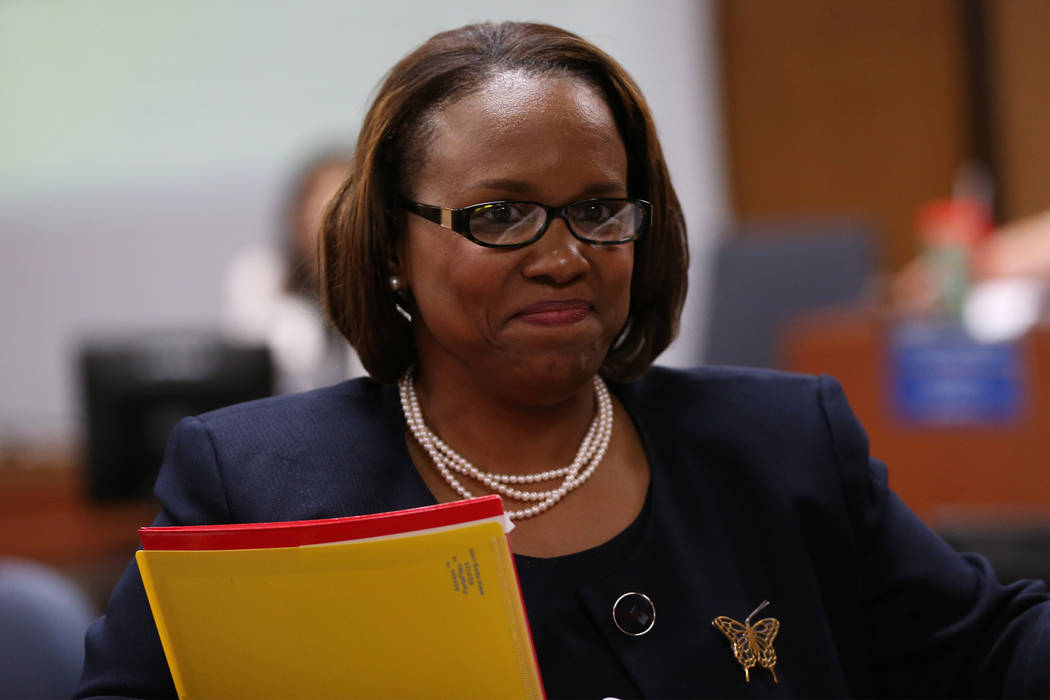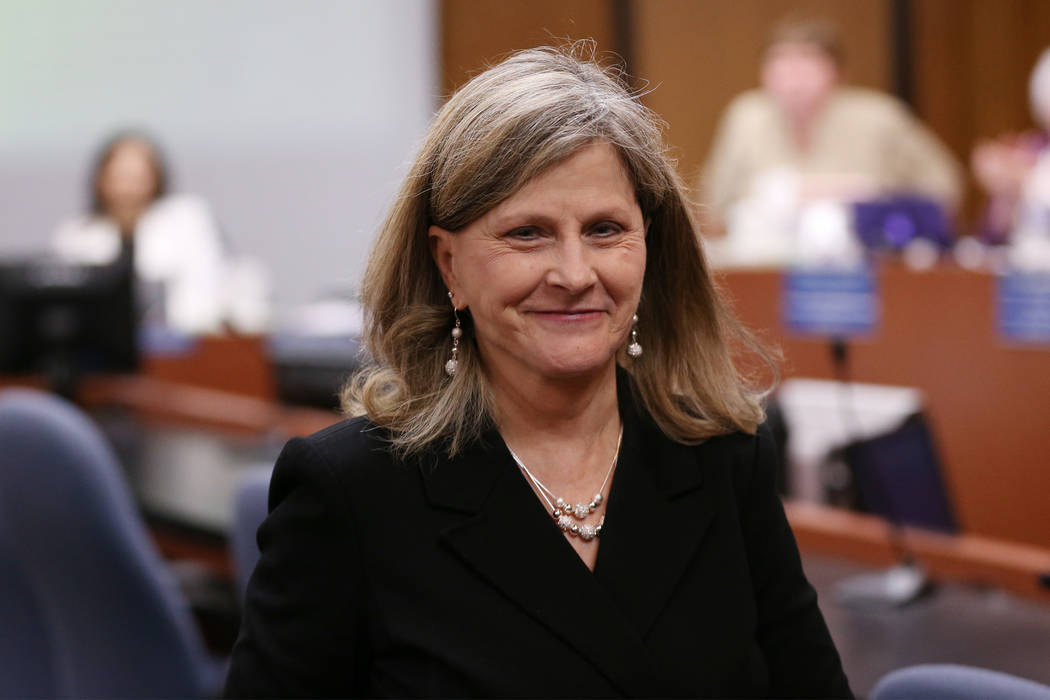 Clark County School District trustees on Friday peppered six superintendent hopefuls with questions about their plans for leading the district.
Their questions focused heavily on how they would create a good working relationship with trustees.
It was the first public questioning of the six candidates, and it was a daylong affair, as each candidate got about an hour to introduce themselves and explain their philosophies. The board is expected to act on choosing a replacement for retiring Superintendent Pat Skorkowsky on Wednesday.
The six candidates are Mike Barton, the district's chief academic officer; Don Haddad, the superintendent of St. Vrain Valley Schools in Longmont, Colorado; Shonda Huery Hardman, former chief school support officer for the Houston Independent School District; Jesus Jara, deputy superintendent of Orange County Public Schools in Orlando, Florida; Jesse Welsh, the district's associate superintendent of curriculum and professional development and Eva White, the district's former interim chief financial officer.
While candidates answered questions on a number of topics, many of them came back to how the superintendent and trustees should interact with one another to bring about the best results for the district. Trustees wanted to know what candidates think the role of the trustees is, how to improve communications and how they'd handle a trustee who "won't stay in their lane."
Haddad touted his 24/7 work ethic, promising trustees would always be able to get in touch with him. He also said if trustees got out of line, it may point to a bigger problem of the superintendent not meeting board needs.
"It could be they aren't involved in a way they want to be and I haven't given them the opportunity to do that," he said.
Welsh said he thinks the job of the superintendent is to help the trustees' vision come to fruition, and he'd be willing to have frank conversations with trustees when they overreach.
"I'd hold people accountable," he said. "Just be direct."
Barton said he envisions the trustees' role as helping strengthen the district's reputation.
"Right now, there may be moments in the public or in the current state that there's this island as far as the Clark County School District and we need to start building bridges. My view is the superintendent helps build those bridges with the other parties," he said.
Huery Hardman also said starting off with strong relationships would help the communication between the board and the superintendent.
"We're talking all the time. We're having our weekly sessions, we're meeting and we're having constant communication," she said.
Jara said he sees the role of the trustees is to keep him in check as the chief executive officer for the district.
"As your superintendent, it would be my job to make sure we follow our policies, and you hold me accountable to make sure we meet the needs of our children and the goals that we set," he said.
White said that first, they'd need to talk about defining what the "lane" is for board members. She also said her job is to make the board look good.
"I will serve you well by making sure you have all the information but then the other piece is to guide you well," she said.
Contact Meghin Delaney at 702-383-0281 or mdelaney@reviewjournal.com. Follow @MeghinDelaney on Twitter.
Hear from CCSD superintendent candidates
Candidates for the top job in the Clark County School District will speak during a special Board of Trustees meeting Saturday in Las Vegas.
The meeting begins at 10 a.m. in the boardroom of the school district's Edward A. Greer Education Center, 2832 E. Flamingo Road.