CCSD trustees vote 5-1 to approve teacher contract
September 13, 2018 - 9:10 pm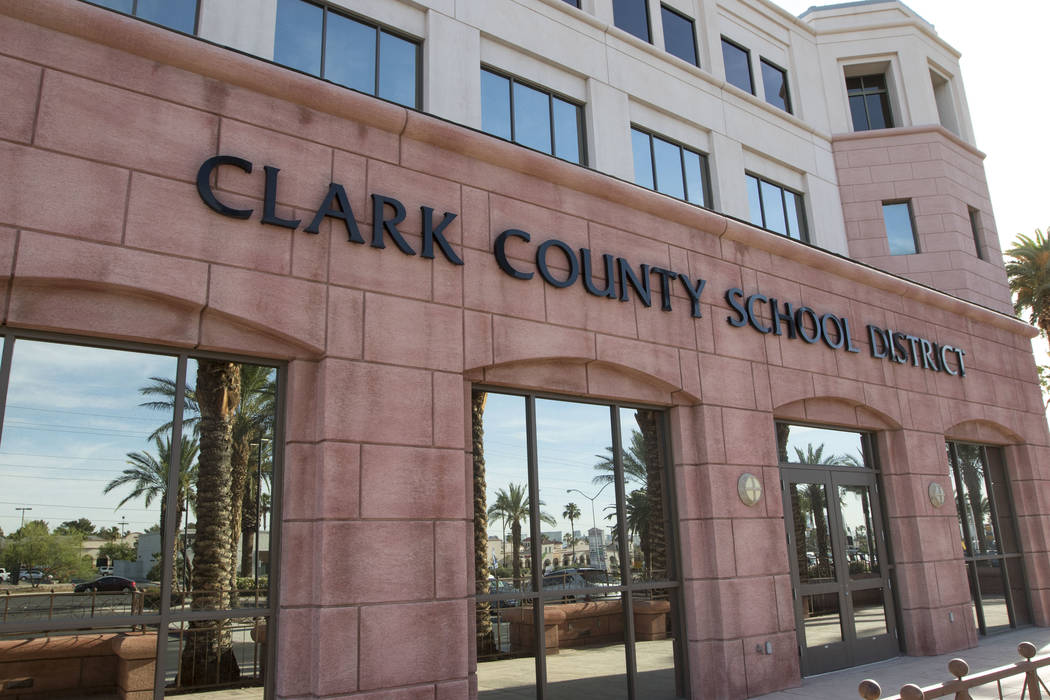 Clark County School District teachers can expect to see pay raises on their checks in about a month after the School Board finalized a contract with the union Thursday night.
School district and union leaders announced in August that they had reached a three-year agreement, which included a pay raise for teachers and an increased contribution from the district to the teachers' health insurance trust. After union members voted to accept the agreement, trustees voted 5-1 to complete the process, with Trustee Kevin Child casting the vote in opposition.
"This is the only way that I see us moving forward," Trustee Lola Brooks said. "This is definitely, without a doubt, a step in the right direction."
Trustee Linda Young was not at the meeting, but Trustee Carolyn Edwards read a letter Young wrote, in which Young said she could not support the contract.
Local union leaders were pleased with the vote.
"It demonstrates an opportunity for all of us to move forward, it begins a process of building trust and unity," Clark County Education Association President Vikki Courtney said. "We need to work together now to fight for additional funding from the state."
The district agreed to pay the amount called for in a recent arbitration decision, which includes $51 million to provide step increases for salaries and increased health care contributions for licensed personnel contracts in the 2017-18 and 2018-19 school years and $17 million to pay for the first year of implementation of the Professional Growth System.
Under the agreement, both sides agreed to work together during the next legislative session to ask for more funding.
The package includes a memorandum of understanding about how any additional funding lawmakers add to the district's budget will be used.
By Jan. 29, the district will calculate a "basic minimum funding" request to cover necessary increases in per-pupil funding. The teachers union will meet with CCSD officials to review, discuss and potentially adjust that figure, according to the agreement.
Then the two sides will work together to figure out a budget that includes a desired level of increase in employee compensation and benefits.
The numbers will be added together and will serve as the basis for how much additional money the district will seek during the legislative session, which will start next year on Feb. 4.
Any funding secured during the session will first go toward the basic minimum funding. Any additional funding will be applied to increasing employee compensation and benefits, according to the agreement.
Contact Meghin Delaney at 702-383-0821 or mdelaney@reviewjournal.com. Follow @MeghinDelaney on Twitter.