CCSD's first 'recovery high school' will mix academics, addiction therapy
Updated June 9, 2017 - 7:32 pm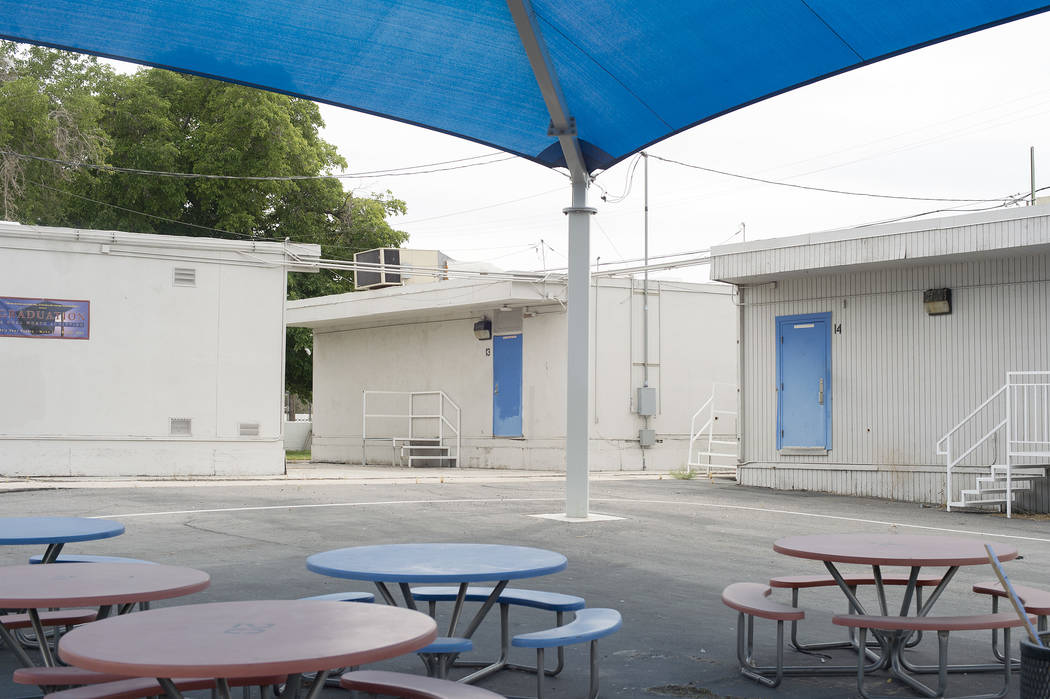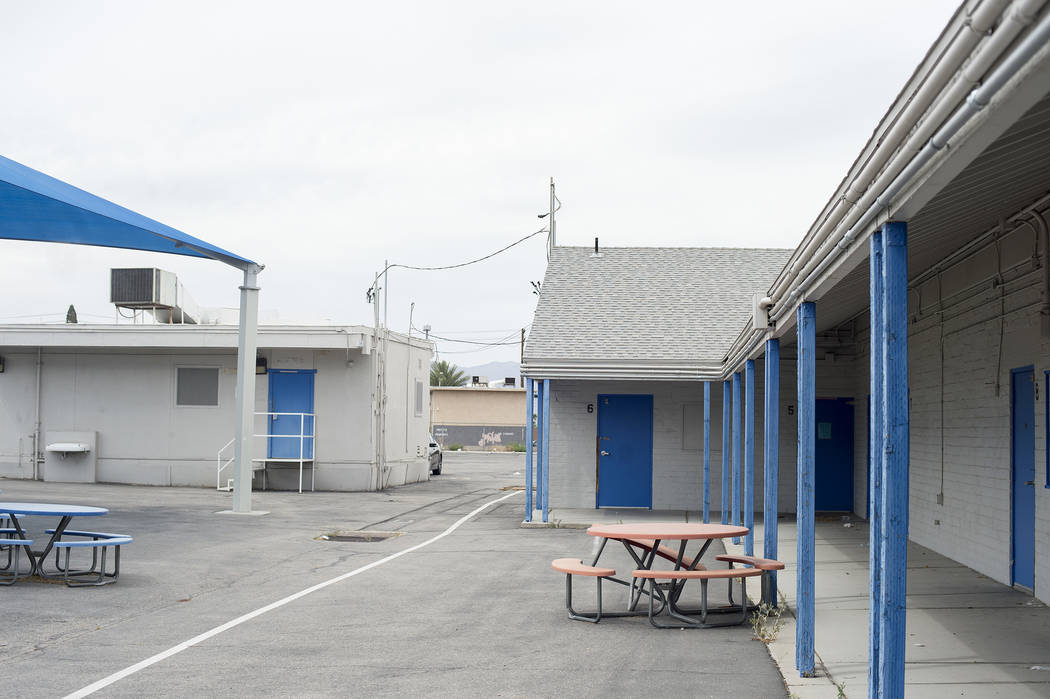 Students attending the old Biltmore Continuation High School will work toward graduation just like everyone else.
But as part of the initial class at the Clark County School District's first "recovery high school," they'll also be working to overcome an even bigger obstacle: the chains of addiction.
It's a community effort to keep about 100 students struggling with drug or alcohol abuse in school by offering counseling and wraparound services to assist in their recovery.
"It's … our job to say, 'Come here, we have kids just like you that are in recovery,'" said School Associate Superintendent Jeff Horn. "You're not different, you're not broken, you're not bad — you just need the support and love and encouragement to succeed."
The school, which has not yet been named, will offer a standard high school curriculum, but students also will be required to attend family therapy sessions, submit to random drug tests and enroll in some form of recovery plan outside of school, Horn said.
Expected to open in the fall
The school, approved by the School Board last month, will accept students through referrals from school counselors, parents, treatment centers and others. The School Board approved $825,525 for the project, which includes money for staff and transportation. Horn hopes to open the school sometime in the fall.
Horn was one of three men from three different walks of life who pushed the idea before the school district and the city.
All three — Horn, former LasVegasSun.com publisher Donn Jersey and electrician Joe Engle — have at least one thing in common: they've been through addiction recovery themselves.
"We're productive members of society," said Engle, founder of the local branch of the nonprofit There is No Hero in Heroin. "We pay taxes, we vote, we buy services around town. We want to erase the stigma."
Addiction has also impacted Engle and Jersey's children — Engle lost his son to an overdose at 19.
Jersey was in the newsroom in 2015 when he began to realize the extent of his daughter's heroin addiction — he heard of a shooting on the police scanner. A detective called him later that day to tell him that someone had been shooting at his daughter's car.
"Her addiction took her to prostitution, and that was her pimp," he said. "And I found out while I was working as a news guy in this town."
From 2005-2010, an average of 9.9 percent of people 12 or older in Clark County had a substance use disorder in the past year, according to the Substance Abuse and Mental Health Services Administration. In 2015, 7.8 percent of people age 12 or older nationwide had a substance use disorder in the previous year, according to the agency's 2015 national survey.
A national trend
The new school comes amid a national opioid epidemic in which overdose deaths have soared, according to the Centers for Disease Control. That has led more communities to establish recovery high schools, said Sasha McLean, vice chair of the Association of Recovery Schools, adding that there are currently 39 such schools in 25 different states.
"I think we're definitely seeing sort of a shift in education, where people are acknowledging that what these kids have going on is really, really heavy stuff," McLean said.
Along with a new mission, the former Biltmore school between North Las Vegas Boulevard and Washington Avenue will get a makeover. Old portable classrooms will be removed. The city of Las Vegas will also provide up to $100,000 for beautification efforts on campus.
"Instead of incarceration and a criminal record, these kids need recovery," said Councilman Steve Ross, whose son has also battled with addiction. "They need their education so they can move on."
The state Department of Health and Human Services will also contribute roughly $150,000 to fund three full-time counselors — a marriage and family therapist, a licensed alcohol and drug counselor and a licensed clinical social worker — for the school, said outpatient administrator Ellen Richardson Adams.
The recovery effort also includes after-school activities to keep students engaged in a healthy manner, boosted by a $5,000 donation from Caesars Entertainment.
"You're going to see a change and you're going to see kids being supported and loved and encouraged," said Horn, standing in the courtyard of the abandoned school. "We're going to put diplomas in kids' hands, and we're going to save some kids."
Contact Amelia Pak-Harvey at apak-harvey@reviewjournal.com or 702-383-4630. Follow @AmeliaPakHarvey on Twitter.