Clark County Schools head raises concern about charter school racial balance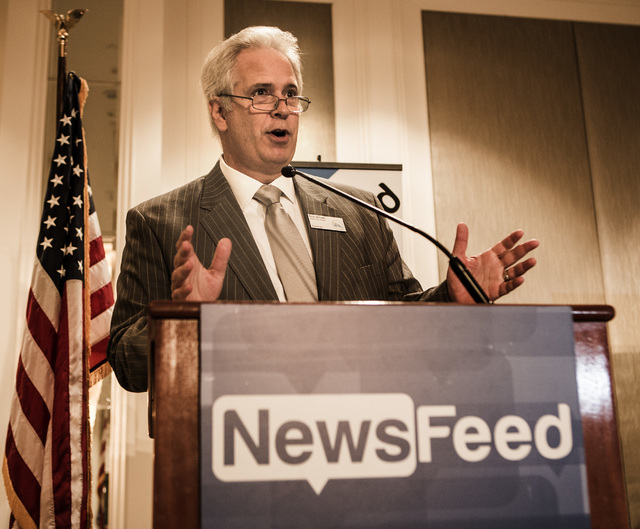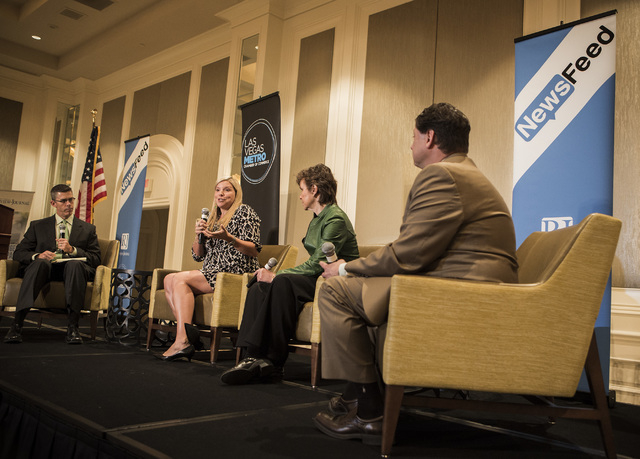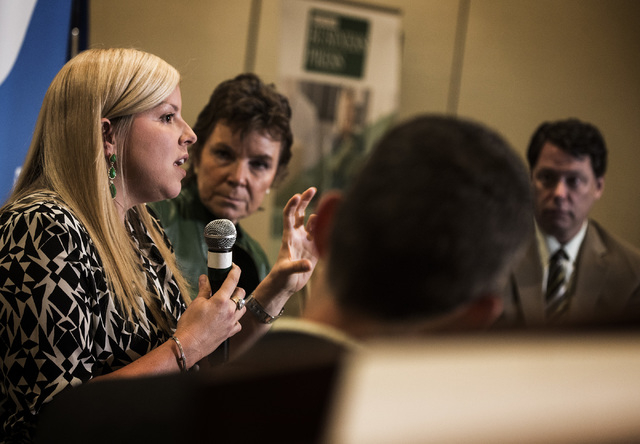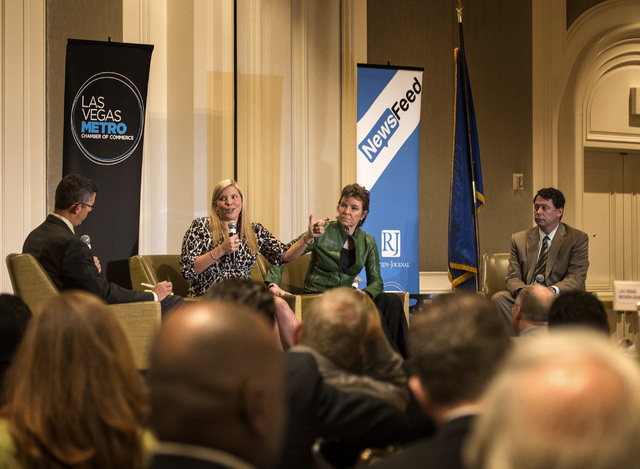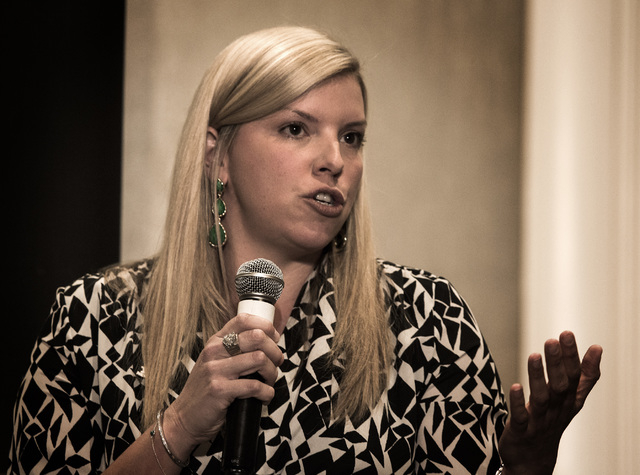 Clark County charter schools, where white students account for 66 percent of enrollment, don't reflect the valley's student demographics and are on the path to resegregation, public school superintendent Pat Skorkowsky told business leaders on Tuesday.
The superintendent of the nation's fifth-largest school system made the statement during NewsFeed, a series of breakfast forums aimed at igniting conversations about important community issues sponsored by the Las Vegas Review-Journal and the Las Vegas Metro Chamber of Commerce.
Skorkowsky was joined in a panel discussion at the Four Seasons by Kati Haycock, president of the nonprofit Education Trust, and Allison Serafin, vice president of the Nevada State Board of Education.
The discussion, moderated by Review-Journal senior editorial writer and columnist Glenn Cook, covered several topics in education, including Gov. Brian Sandoval's $20 million proposal to expand charter schools in Nevada. The initiative would require $20 million in matching funds from a newly forming charter school organization.
"I want to make sure that every parent has a choice and right now that's not always the option," with charter schools, Skorkowsky said. "Where the charters are opening up, it's not in the areas where disadvantaged children have that choice anymore. Sixty-six percent of the charter school population is Caucasian in this county, that's resegregating our schools to a certain extent."
Skorkowsky added later that he's concerned that all schools, including charters, should reflect the community's demographics. A commitment must be made by charters to not just build schools in the "suburban ring" but to disadvantaged kids "who need it the most," he said.
In the Clark County School District, white students make up about 28 percent of the population — or about 87,000 students. Latino student enrollment is at 45 percent, or about 143,000 students.
At least 14 of the more than 350 schools Skorkowsky oversees reported having an enrollment that was 66 percent or more Caucasian in 2013-14, according to accountability reports. Those public schools tend to be in rural and suburban parts of the county.
Haycock, who runs a national nonprofit advocacy group that promotes high academic achievement with special emphasis on low-income and minority students, said parents assume charter schools provide higher quality education, even though objective data says the quality of education is the same as in public schools.
Just as some public schools are great and others do damage, the same is true for charter schools, Haycock said.
Serafin called for funding parity between charters and traditional public schools.
Charter schools need to work in partnership with public schools to solve the problem of kids having access to seats in excellent schools, she said.
"In most communities there's an adversarial relationship around school choice — that somehow it's that you're choosing not to go to the district and that's a bad thing," Serafin said. In fact, all everyone wants is "for families to have access to great schools."
Contact Francis McCabe at fmccabe@reviewjournal.com or 702-224-5512. Find him on Twitter: @fjmccabe