Clark County schools must close $34.5M budget hole
Updated July 5, 2017 - 11:22 pm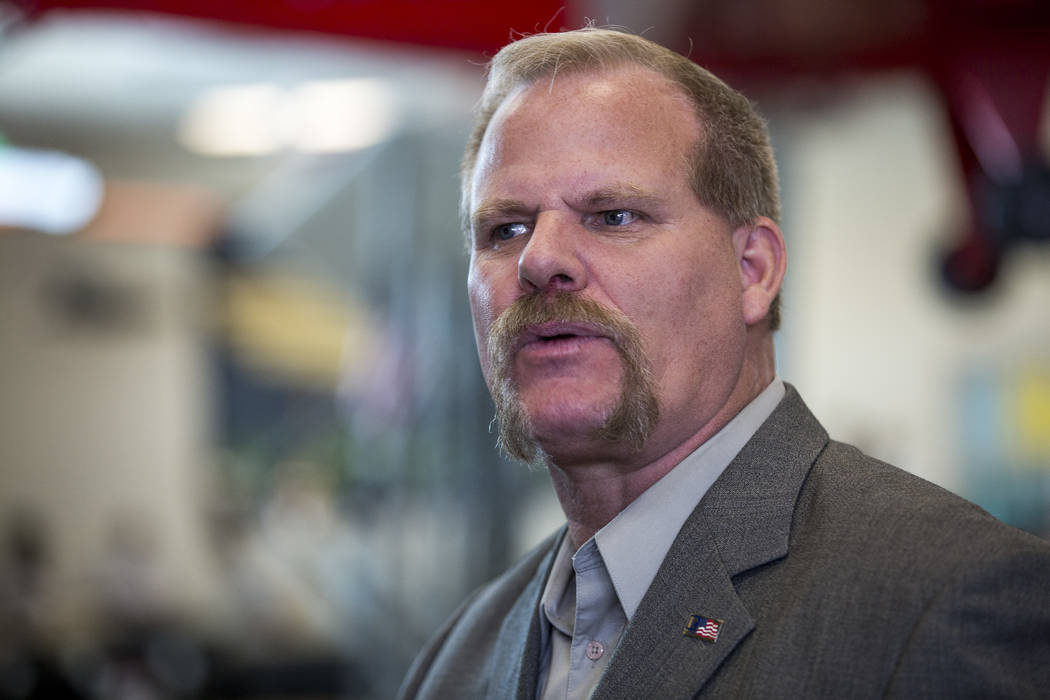 The Clark County School District faces a roughly $34.5 million shortfall for the new fiscal year as a result of last-minute budgetary changes from the legislative session and a surprise subtraction from the previous year's ending balance.
The shortfall largely stems from a $15.4 million ruling by an arbitrator in a dispute with the administrators' union and a $13.2 million deduction in the projected ending balance for the fiscal year that ended on June 30. The district also received $900,000 less in per-pupil funding from the state as a result of legislative action.
But trustees on Wednesday were most concerned that money from the unassigned ending fund balance — money left over from fiscal year 2017 that's not set aside for any particular use — dipped from 1.75 percent of general fund revenue to 1.25 percent without their knowledge.
"I'm not happy with this," Trustee Kevin Child told the district's finance team. "There's going to have to be consequences. The board is in charge of the money, and this should be unacceptable."
Board President Deanna Wright said trustees should have been alerted to the change. The fund must stay at 2 percent unless the board votes to waive that requirement, which it frequently does. The district has not hit that target since 2009.
"We should never lose money out of our ending fund balance without the trustees being told," Wright said.
The board will need to adopt a plan to cover the shortfall before approving their amended final budget for fiscal 2018 in December.
Chief Operating Officer Rick Neal took responsibility after the meeting for the lack of communication with trustees.
"I have to own that as COO," he said.
Meanwhile, the board must tackle another issue accompanying the district's reorganization — the use of attrition money to cover deficits. The new reorganization law gives schools access to money left over from vacant teaching positions, known as attrition.
That means the district will no longer be able to use attrition money to cover deficits. In fiscal 2018, that money is budgeted to cover a $65.8 million deficit. But if some of that money were given to schools as dictated, attrition would cover only $49 million of the deficit.
Trustees expressed a need to handle the funding differently.
"I believe we overspent our attrition (money), and that's what happened," Trustee Chris Garvey said of the current shortfall. "So from here on out, I think there needs to be some really, really strong practices in place."
Contact Amelia Pak-Harvey at apak-harvey@reviewjournal.com or 702-383-4630. Follow @AmeliaPakHarvey on Twitter.
FY 18 budget shortfall
— FY17 Ending Fund Balance Adjustment: $13.2 million
— DSA Legislation Adjustment $900 million
— Removal of the 2018 Special Education Contingency Funds: $3.5 million
— FY 18 effect of administrators' arbitration: $15.4 million
— Desert Rose and Recovery High School: $1.48 million
Total budget shortfall: $34.48 million