College of Southern Nevada has its first-ever Fulbright scholar
Updated February 3, 2023 - 3:49 pm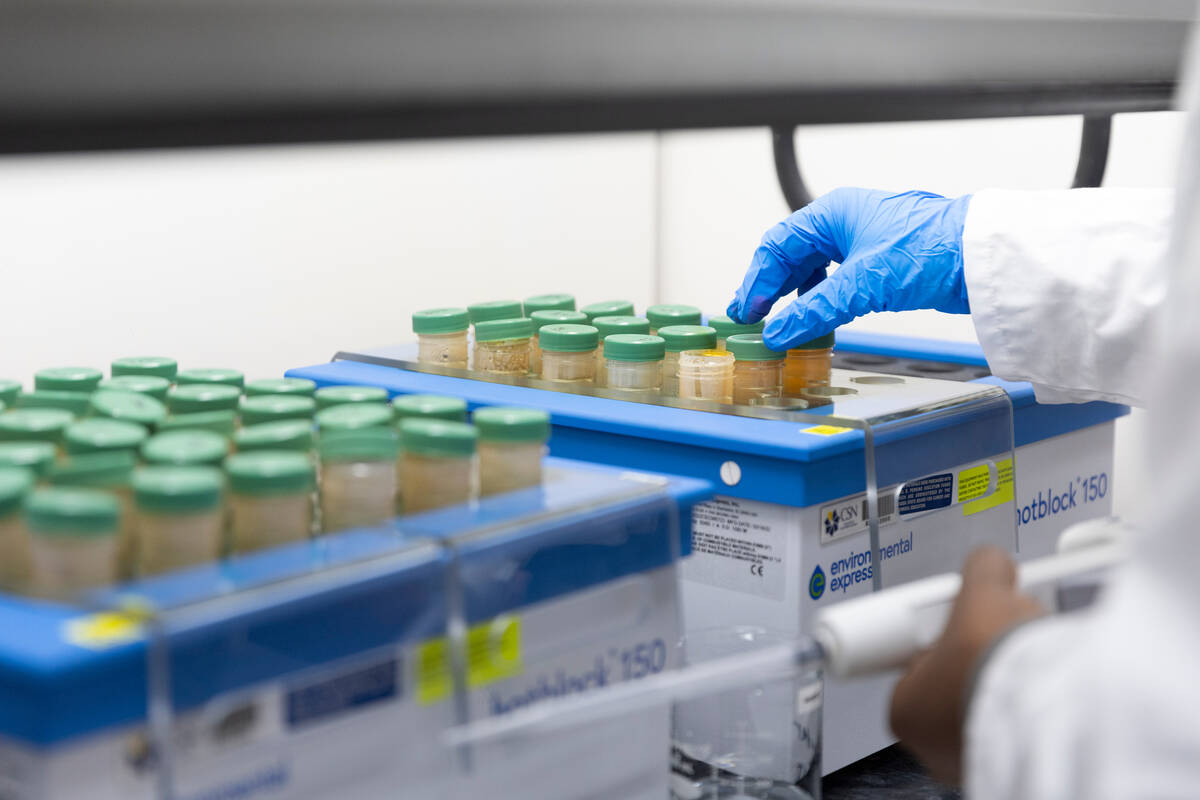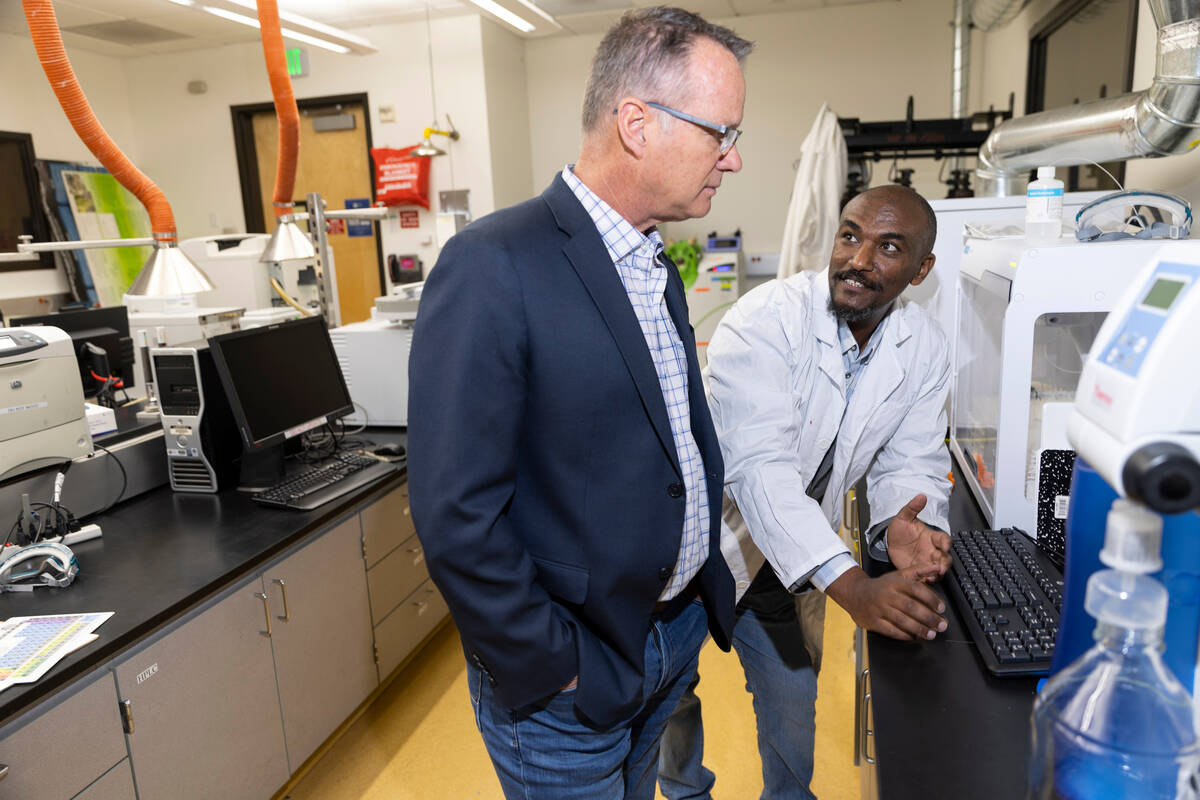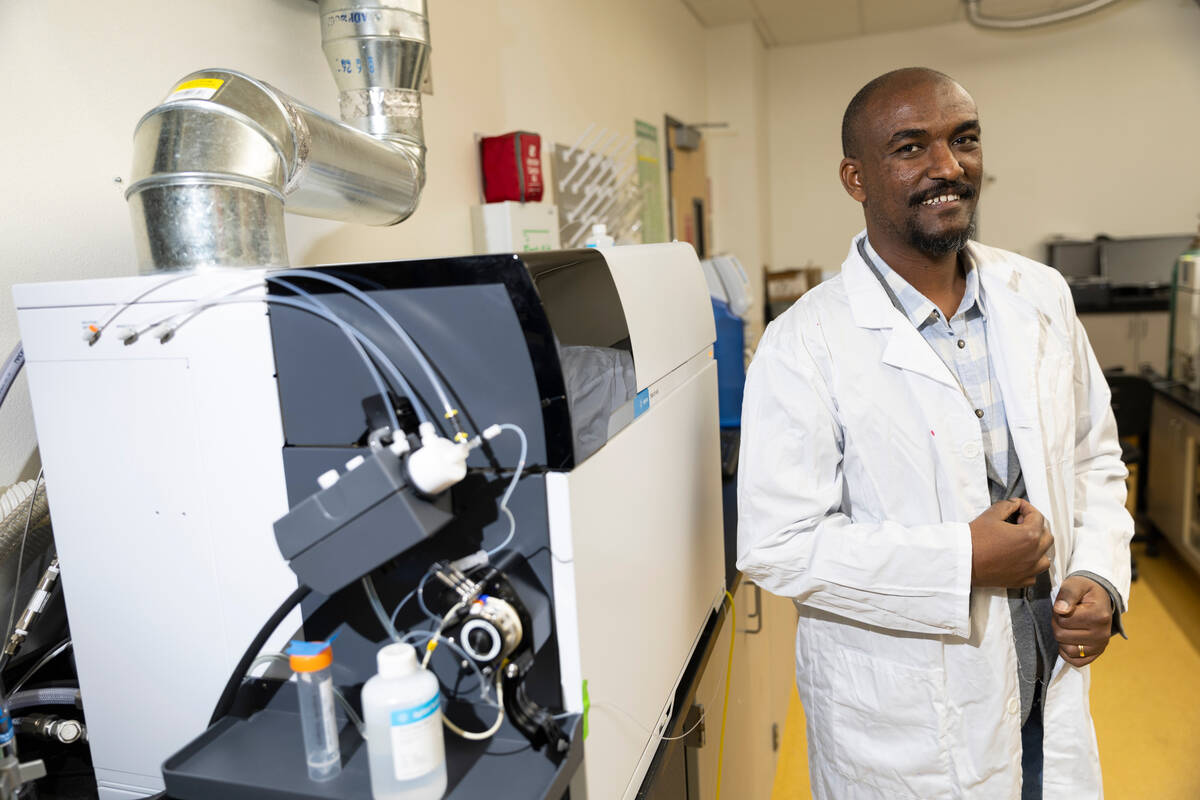 University professor Desta Woldetsadik Demissie's journey to become a Fulbright scholar was born in the midst of a civil war in his home country of Ethiopia.
During the perilious time, Demissie feared for his family's safety.
He was imprisoned after police officers tried to arrest his wife and he intervened, but was released the next day with support of his university's president.
During the course of the war — which lasted about two years, with a deal to end fighting reached in November between Ethiopia's government and Tigray region leaders — thousands of civilians were killed and millions displaced.
'Very delightful news'
While the civil war was underway, Demissie — an assistant professor and researcher in the department of soil and water resources management at Wollo University in Ethiopia — applied for the prestigious Fulbright Visiting Scholar Program.
In April, Demissie was notified that he was selected to become part of the program.
"In fact, that was very delightful news," he said.
Demissie became the first-ever Fulbright scholar at the College of Southern Nevada, a community college with three campuses in the Las Vegas Valley. He arrived at the college in October and will stay through May.
Each year, about 850 scholars from more than 100 countries conduct research in the United States through the Fulbright Visiting Scholar Program, according to the U.S. Department of State. They stay anywhere from three months to one year.
Over the years, other Nevada colleges and universities — including UNLV; University of Nevada, Reno; Nevada State College; and Desert Research Institute — also have hosted Fulbright scholars.
For example, UNLV hosted Sadia Shaukat from Pakistan, whose research focuses on teacher professional standards, from November 2021 to October 2022.
Demissie said he has visited countries around Europe, but it's his first time in the United States.
He's away from his family. His wife — an assistant professor of soil science at Wollo University — and their two children, an 11-year-old son and 5-year-old daughter, currently live in Addis Ababa, Ethiopia's capital city.
Demissie also has research collaborations with universities in Canada, Spain and Germany. And he's a consultant for the International Water Management Institute.
Finding CSN
Demissie's Fulbright host is Doug Sims, dean of the school of science, engineering and mathematics at CSN.
"It's an honor and a privilege to have a Fulbright visiting scholar," Sims said. "It elevates CSN as a whole, as an institution of higher education."
Fulbright scholars aren't assigned to a school, he noted. "They find a researcher they want to work with through published work."
Sims authored a paper in 2019 in the Journal of Food Research about trace metal contamination in pastas in the Las Vegas Valley.
Demissie, who earned a doctoral degree in soil science in 2017, saw the paper that Sims authored and found he has similar research interests as Sims. He asked if Sims could be his Fulbright host.
Sims said it's an honor for an international scholar to find CSN.
"Desta brings with him a global perspective to students and faculty that is invaluable to learning."
Demissie is focusing on research and isn't teaching classes during his time at CSN, but college students are getting hands-on lab experiences.
Sims and Demissie are performing research about teff, an ancient grain. Sims said the grain is more drought resistant than growing wheat.
In a written note to the Las Vegas Review-Journal, Demissie said his project is about the "geographical origin identification" of teff.
The grain "appeals to its healthy properties including its gluten-free property," he wrote.
'A testing time'
From the beginning of a civil war in 2020 in Ethiopia, "we (me and my wife) are pacifists," Demissie wrote. "In fact, there were very few other colleagues with similar thinking. It had become very challenging to convince the university community the importance of settling the dispute peacefully. This was really a testing time for me and my family."
He wrote that he started to fear for his life and his family's safety.
"At that time, I just needed to divert my attention," he wrote, and was working on his Fulbright proposal.
After learning he made it to the semifinal, Demissie underwent an interview at the U.S. Embassy in Addis Ababa. He and his family were based in Addis Ababa because the war expanded to Dessie, the town where Wollo University is located.
A few months went by and "everything went back to normal in Dessie," Demissie wrote, so he and his family went back. "After arriving in Dessie, what we had faced was terrible."
Two faculty members of Tigrayan descent were "mercilessly killed and thrown at the backyard of the university condo," he wrote.
Then, his wife's name was included on a list of faculty members who were being targeted. The intent was to unlawfully put Tigrayan faculty members and pacifists behind bars, Demissie said.
With his wife, "their only justification was her name is unique (they thought that her family is from Tigray) and we have been strongly opposing the war," he wrote.
When a faculty member and two police officers came to arrest his wife, Demissie said he had to fight and protect her.
"Everything was very intense and finally I was jailed instead of her and spent a night in prison," he wrote. "The next day, I was released with the support of the president of the university."
Continuing with research
Demissie said he wants to continue the research collaboration with Sims once he's back in Ethiopia, as well as launch new credit programs in his university department.
First, though, Demissie said he and his family need to be safe, and should be allowed to express thoughts and political opinions without fear of persecution.
Lasting peace can't be enjoyed without justice and people need to be held accountable, Demissie said, but noted it's a complex process. "This way, we can avoid repeating the mistakes from our recent past."
Contact Julie Wootton-Greener at jgreener@reviewjournal.com or 702-387-2921. Follow @julieswootton on Twitter.