College of Southern Nevada honors students in annual ceremony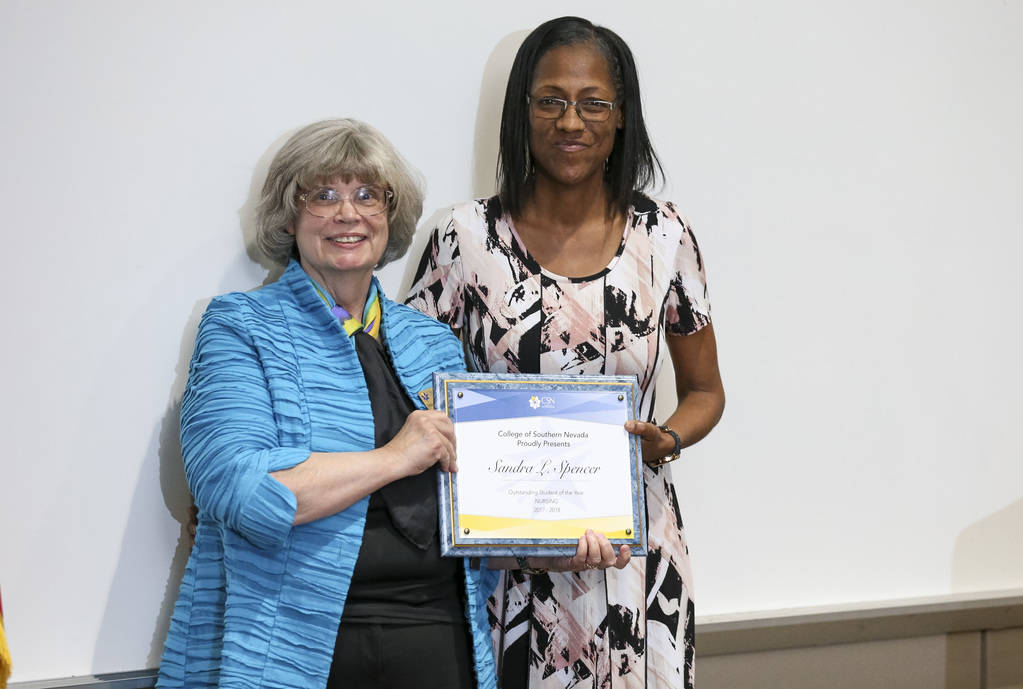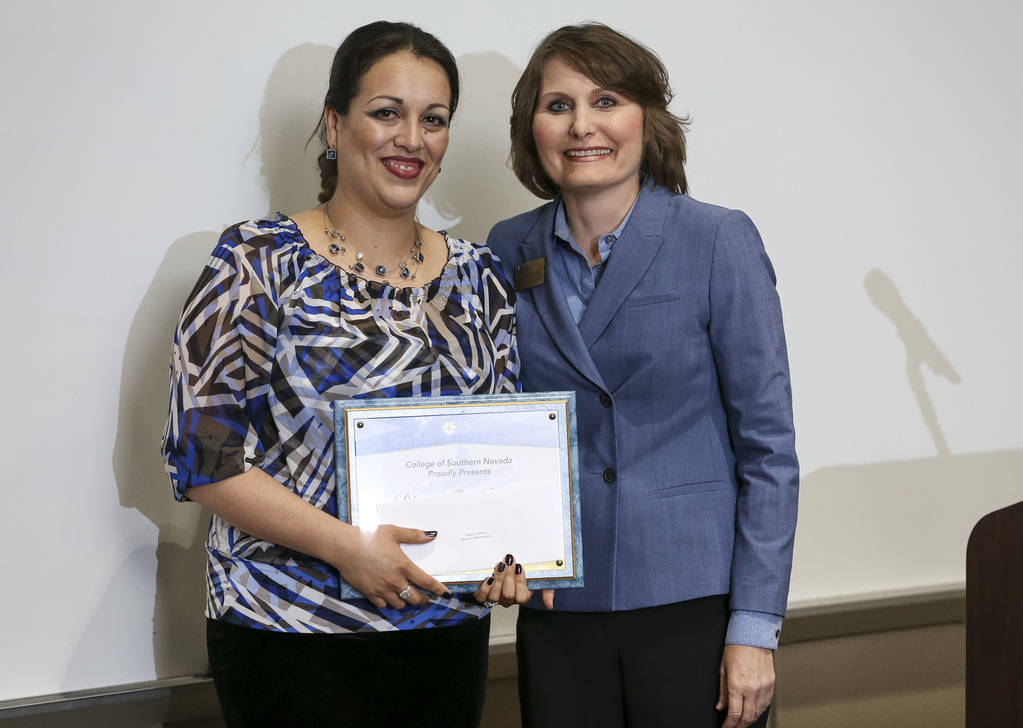 Lauryn Guerrissi was an 18-year-old college dropout working in the hospitality industry when she realized she wanted more from life.
"When I first went to school, I had no idea what I was doing," Guerrissi said. "I was young, 18. I didn't really understand the implications dropping out of school would have on my future. I wasn't majoring in anything. I didn't really grow up knowing what college meant or how it worked."
She continued in hospitality for about six years, then decided to go back to school. She took a few science classes and developed a love for chemistry, a subject she finds "incredibly fascinating."
Now a 27-year-old senior who plans to attend Washington State and pursue a bachelor's degree in civil engineering, she does chemistry research and is a tutor.
Guerrissi was one of about 20 College of Southern Nevada students honored Friday in the school's Outstanding Students ceremony. Guerrissi was recognized as the Regents' Scholar.
"I feel honored," Guerrissi said. "It feels really special. I definitely wouldn't have been able to get there without the help from all the faculty at CSN and the support that CSN offers. It feels humbling and incredible. I never would have expected to do this."
Family, friends and loved ones filled the hall at the North Las Vegas campus, applauding as each student was recognized. The annual ceremony honors one student from each of the college's departments. Many of the students have families, children and full-time jobs — all while juggling school.
"This is an opportunity for them to share with their loved ones exactly how far along they've come," said Clarissa Cota, CSN interim vice president for academic affairs. "That usually bolsters people to have the confidence to continue to go forward. We believe very strongly in being able to create these opportunities and change the lives of each individual at this school."
Diana Moreno received the business department's honored student award. Widowed at 26, Moreno was forced to leave school and become the sole provider for her 10-month-old and a second child on the way. A former Texas resident, she moved to Las Vegas in 2009 and after a several years, finally pursued her dream of continuing her education.
"I had to start all over," Moreno said. "I lost my house. I lost my job. I'd lost my vehicles. I didn't have any means of supporting me and my children. But I've always loved school and I've always wanted to be the first in my family to have a degree. My challenges have motivated me to continue my education, to excel and work hard for what I'm trying to achieve."
Sandra Spencer, who said she found her passion in the wake of tragedy, received the honor in the nursing department. After a serious car accident in 2010, she was inspired to pursue a health care career after being treated by Sunrise Hospital trauma nurses.
"It gave me a new respect for heath care professionals," Spencer said. "It was a miracle of God that I survived that accident. When you have a near-death experience, you re-evaluate your life. And I told myself I really wanted to educate people on health, especially minorities. I want to show them that people care just like the nurses at Sunrise did with me. I just want to be of service to my fellow man. What's life if you're not of service to others?"
Contact Mia Sims at msims@reviewjournal.com. Follow @miasims___ on Twitter.