Durango High students win NASA challenge with 'Project Nighthawk'
Updated January 31, 2023 - 2:59 pm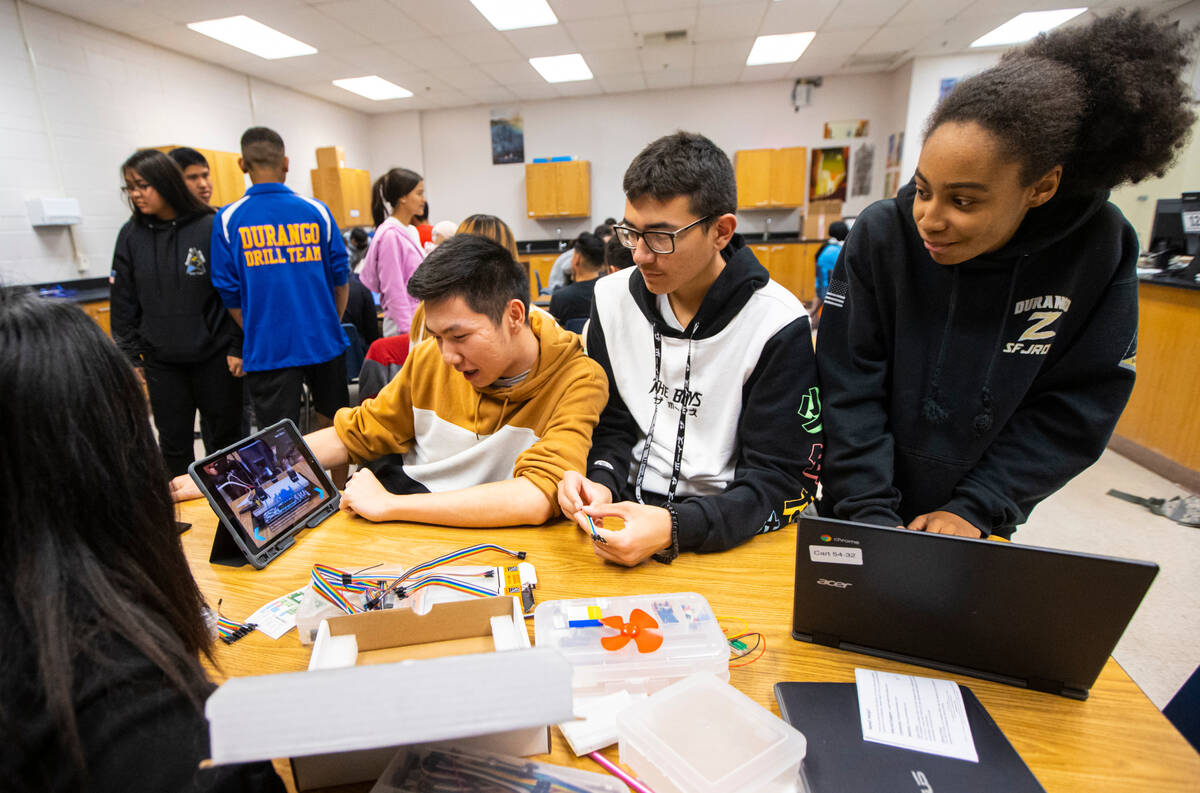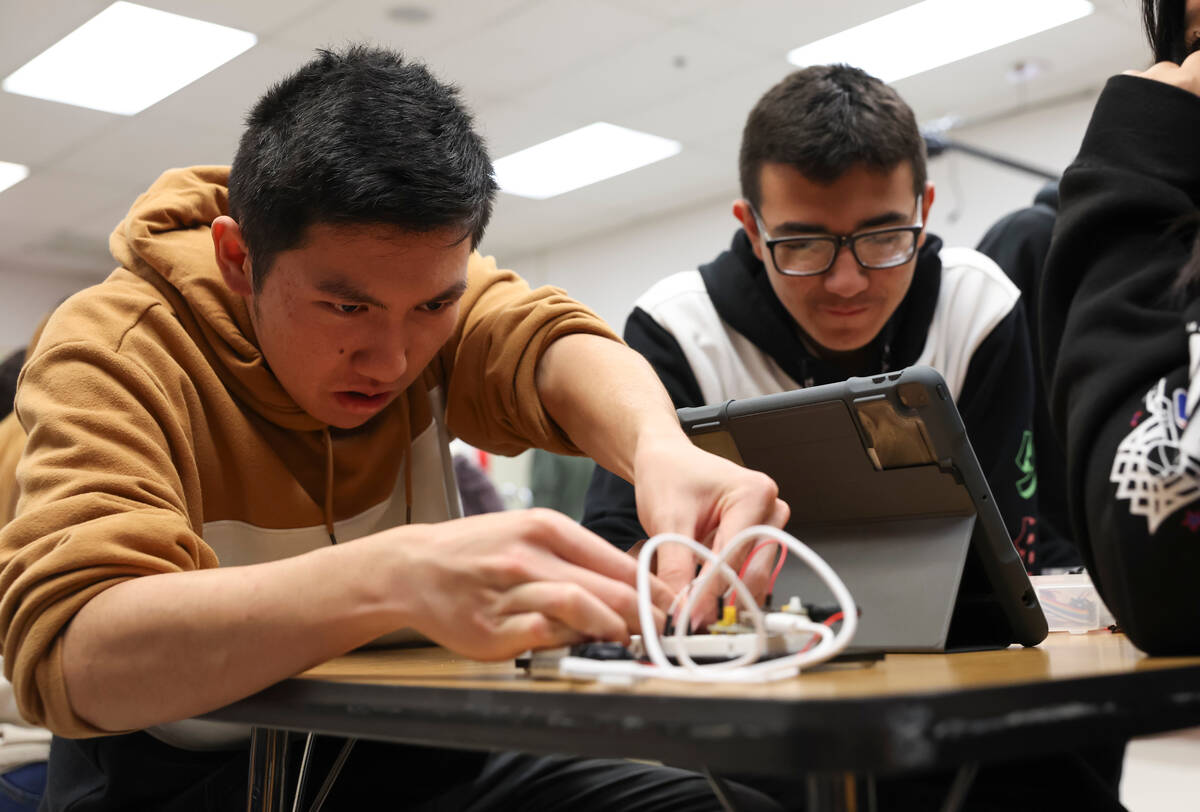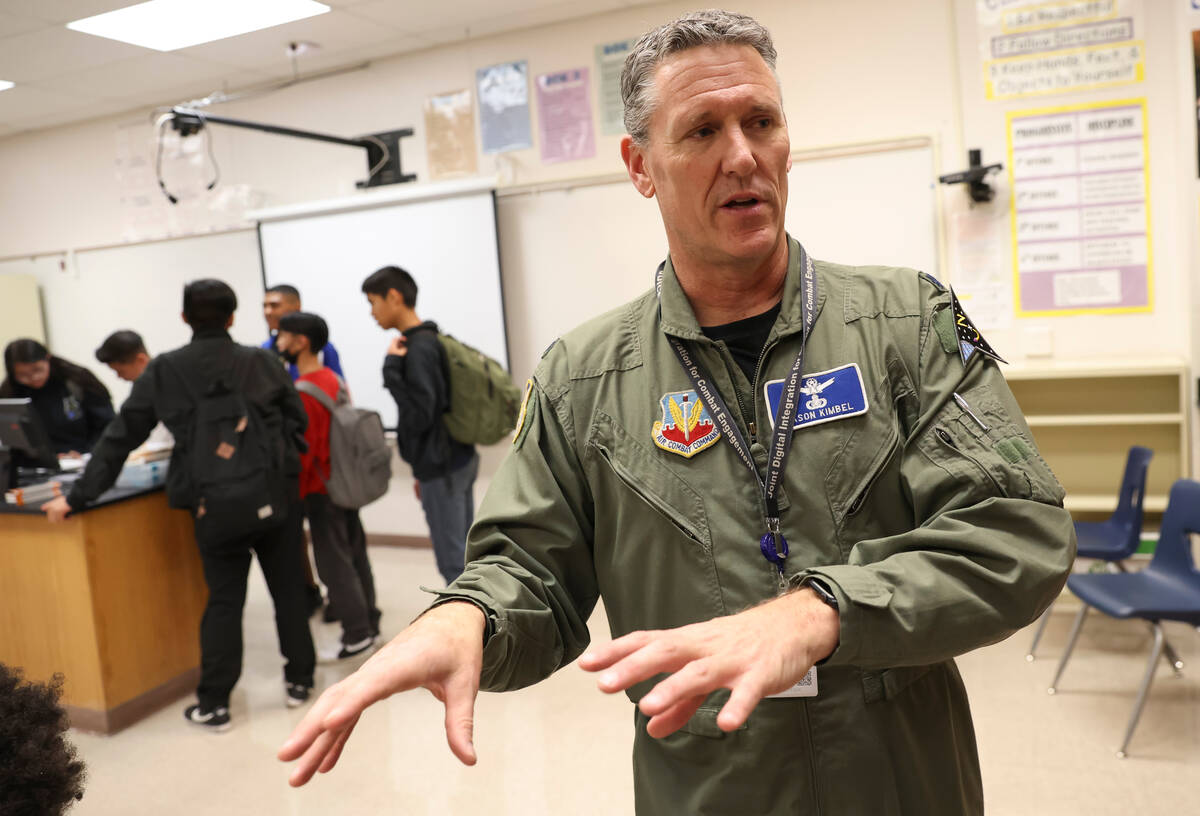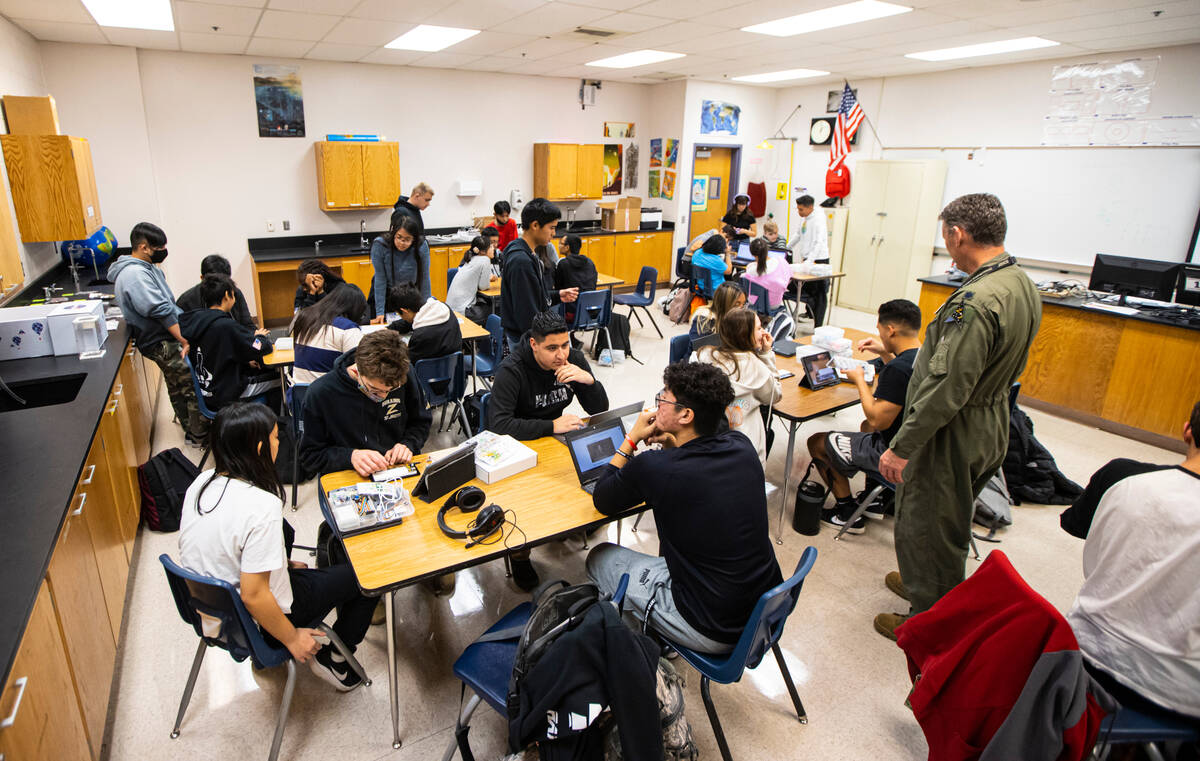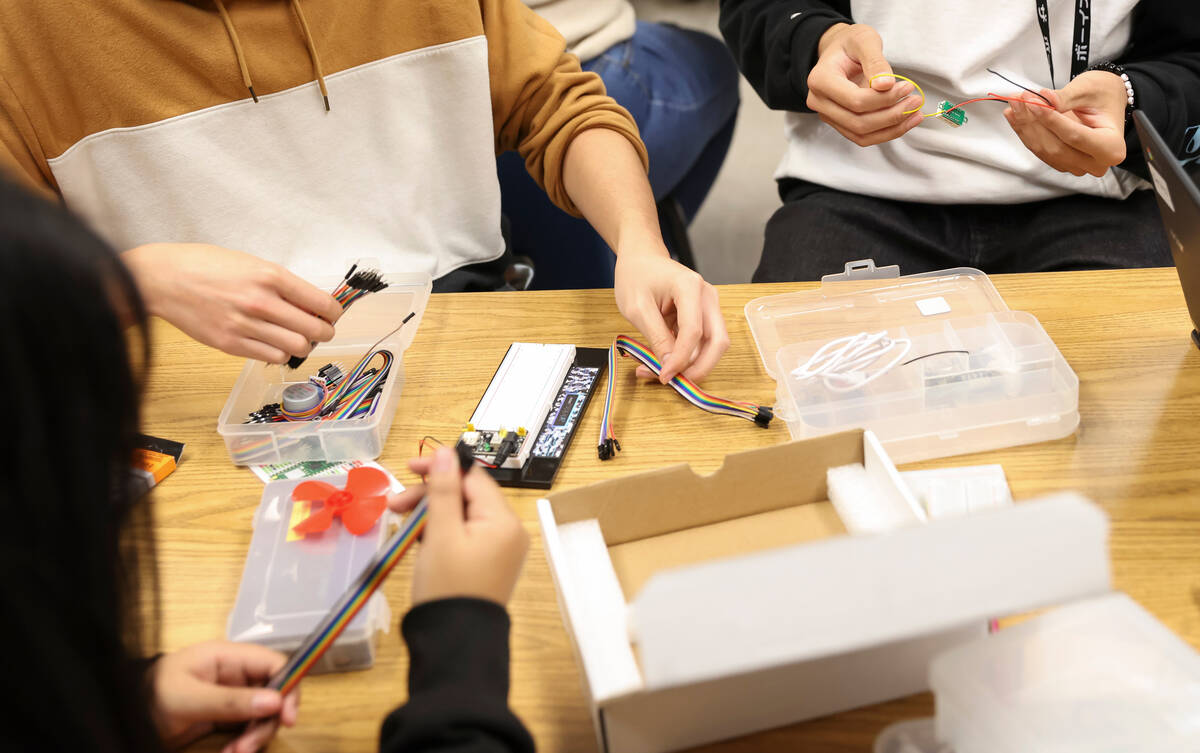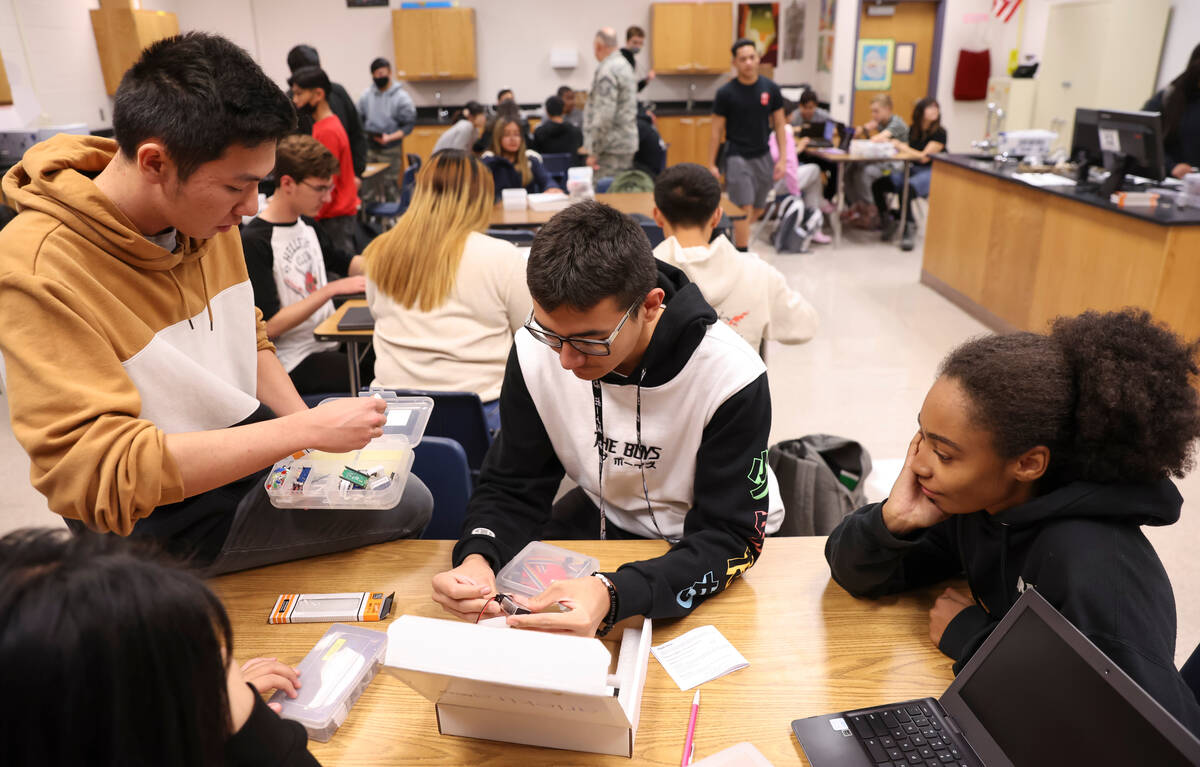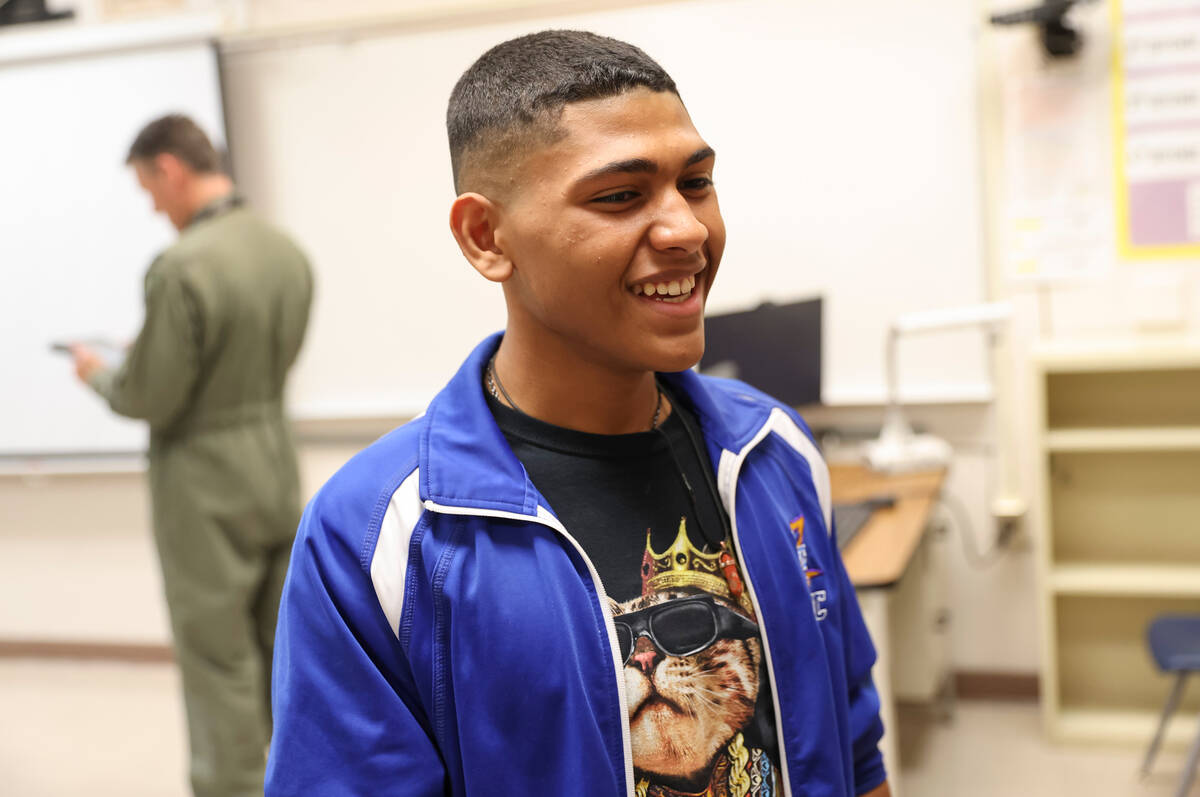 Durango High School student Jodani Paris aspires to attend the U.S. Air Force Academy, and he's already getting relevant hands-on experience by leading a team that recently won a NASA student challenge.
The 17-year-old junior, who wants to study physics and mechanical engineering, said being the team's project director will be great for applications in the future.
"This will actually help me a lot," he said.
Durango's Space Force Junior ROTC is among 60 middle and high school groups nationwide to win NASA's TechRise Student Challenge.
The group's "Project Nighthawk" involves the use of cameras to examine wavelengths in the atmosphere, Paris said.
The project will allow students see real-world applications of what they've learned in class, such as how Space Force missile warning satellite systems work.
'Deepening their passion'
Durango's team will receive $1,500 to build its experiment. It will be tested this summer during a NASA-sponsored balloon flight through commercial provider World View, based in Tucson, Arizona.
The student challenge is run through NASA's Flight Opportunities Program and administered by Future Engineers.
"Through opportunities like the TechRise Student Challenge, young people are deepening their passion in science and technology, preparing to be the future innovators and pioneers who help humanity soar to new heights and unlock more secrets of the universe," NASA Administrator Bill Nelson said in a January news release.
Each student team is responsible for designing and building its payload, which will collect data during one of two balloon flights slated for this summer.
Balloons will float for about four hours at an altitude of about 70,000 feet, according to the news release.
Durango's Space Force Junior ROTC has already garnered national attention.
In 2021, Durango was the nation's first high school to convert from an Air Force Junior ROTC unit to the U.S. Space Force, created in 2019 as part of the National Defense Authorization Act.
In addition to the NASA challenge, students are working on a project to build a CubeSat — a small satellite — through a partnership between the Clark County School District and the Aldrin Family Foundation.
Student-led effort
Durango's team submitted a proposal for the NASA challenge in October and found out in early January that it was among the winners.
Now students are working in approximately 10 teams on their project, covering areas such as management, systems engineering, circuit design and public affairs.
Some students are undergoing training on circuitry, Paris told a Las Vegas Review-Journal reporter during a recent class.
Sophomore Jaslynn Bautista, 15, is the deputy project manager. She said she's learning a lot about circuitry — something she noted she would never learn elsewhere.
She said she wants to go into the military or become a firefighter after she graduates from high school.
Paris said he's learning how satellites actually work and how to put stuff together.
"Honestly, it is cool learning about circuitry," he said.
The project is a purely student-led effort, said Jason Kimbel, a retired Air Force lieutenant colonel who's now senior aerospace science instructor for Durango's Space Force Junior ROTC.
"We try to interfere as little as possible," he said.
Kimbel said he hopes students will take away from the NASA student challenge "an excitement for the technology and the science."
Many of the students haven't taken additional science, technology, engineering and math classes beyond the basic science classes needed to graduate from high school, he said.
Kimbel said he hopes they will discover that it's not so scary to build a circuit, for instance, and that it's something they can do in college.
Contact Julie Wootton-Greener at jgreener@reviewjournal.com or 702-387-2921. Follow @julieswootton on Twitter.