Education chief wants new Clark County schools reorg consultant
December 13, 2017 - 5:56 pm
Updated December 13, 2017 - 6:15 pm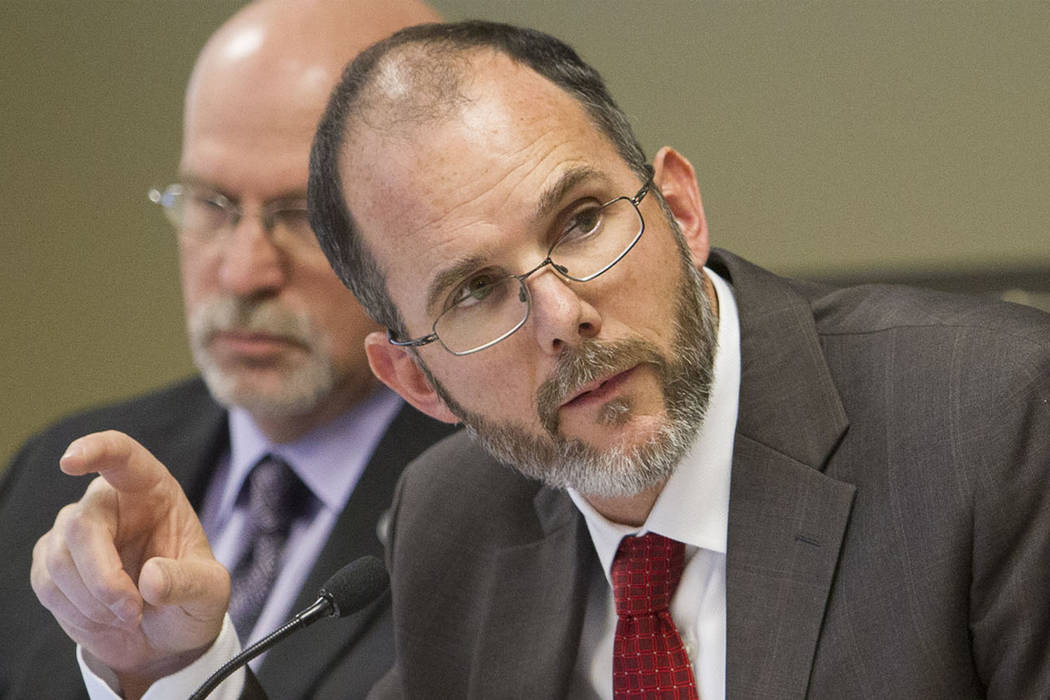 Nevada's top education official wants to hire a national expert to help oversee the Clark County School District as it continues to implement a state-mandated reorganization.
State Superintendent Steve Canavero said Wednesday he is finalizing funds from three different nonprofits to hire a consultant from a district that undergone a similar process to the one Clark County is going through.
"I believe all of us would benefit from ongoing consultation and advice from experts who have done this work," he told a committee of lawmakers charged with overseeing the reorganization.
The controversial law, passed in 2015 and reauthorized in 2017, is aimed at improving student achievement by putting decision-making largely in the hands of principals and school communities. The reorganization started in earnest this fall.
No candidates for the consulting position have yet been identified, but Canavero said he hopes to hire someone by mid-January. Under the law, Canavero has the authority to ensure the reorganization is being properly implemented by the local board of trustees.
Michael Strembitsky, a longtime Canadian educator, was brought on by the state as a consultant in 2016 to help with the initial stages of the reorganization. Strembitsky spent 38 years working in Edmonton Public Schools in Alberta and helped dismantle the central administration there.
The legislature awarded Strembitsky a $150,000 contract at the time, which has since expired. Another consulting group, TSC2 Group, was awarded a $1.2 million contract to help in the process as well. That contract expired, but two of the team members are still working on the project, paid for by funds from the contract that weren't spent.
"The continuation of that contract has provided me with much needed assistance with the work," Canavero said, adding the remaining team members don't have backgrounds in education.
Canavero would like to tap someone with expertise similar to Strembitsky's to lean on as the district continues to work toward full implementation of the law.
Just before Thanksgiving, Canavero said he is finalizing a funding commitment from The Laura and John Arnold Foundation, a national nonprofit focusing on strengthening social, governmental and economic systems. John Arnold is a former hedge fund manager who specialized in natural gas trading before moving into the nonprofit world.
Canavero also is working on finalizing funding from the Andre Agassi Foundation and a third, local nonprofit that he declined to name.
A final amount for the contract was not available, but Canavero said it would likely be in the neighborhood of $100,000.
"It's a very modest amount," he said.
Contact Meghin Delaney at 702-383-0281 or mdelaney@reviewjournal.com. Follow @MeghinDelaney on Twitter.