'Future of Learning': State unveils new education initiative
Updated October 16, 2023 - 3:11 pm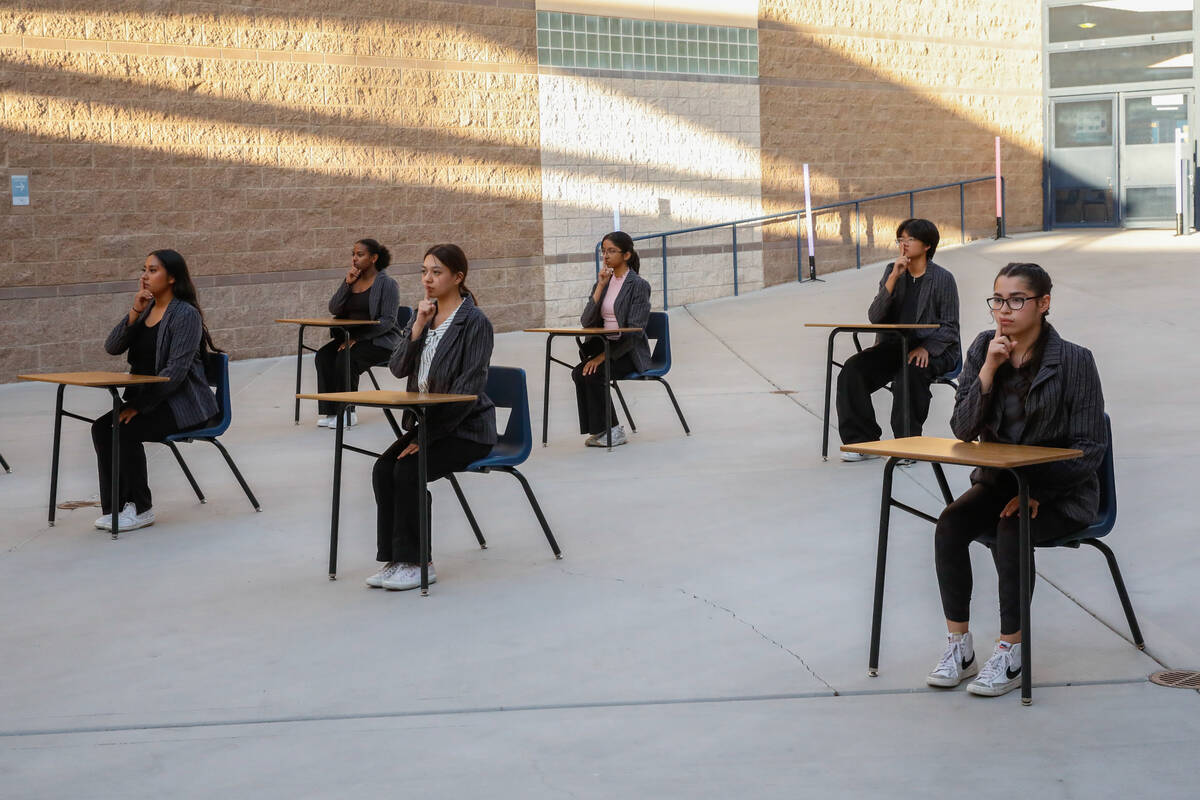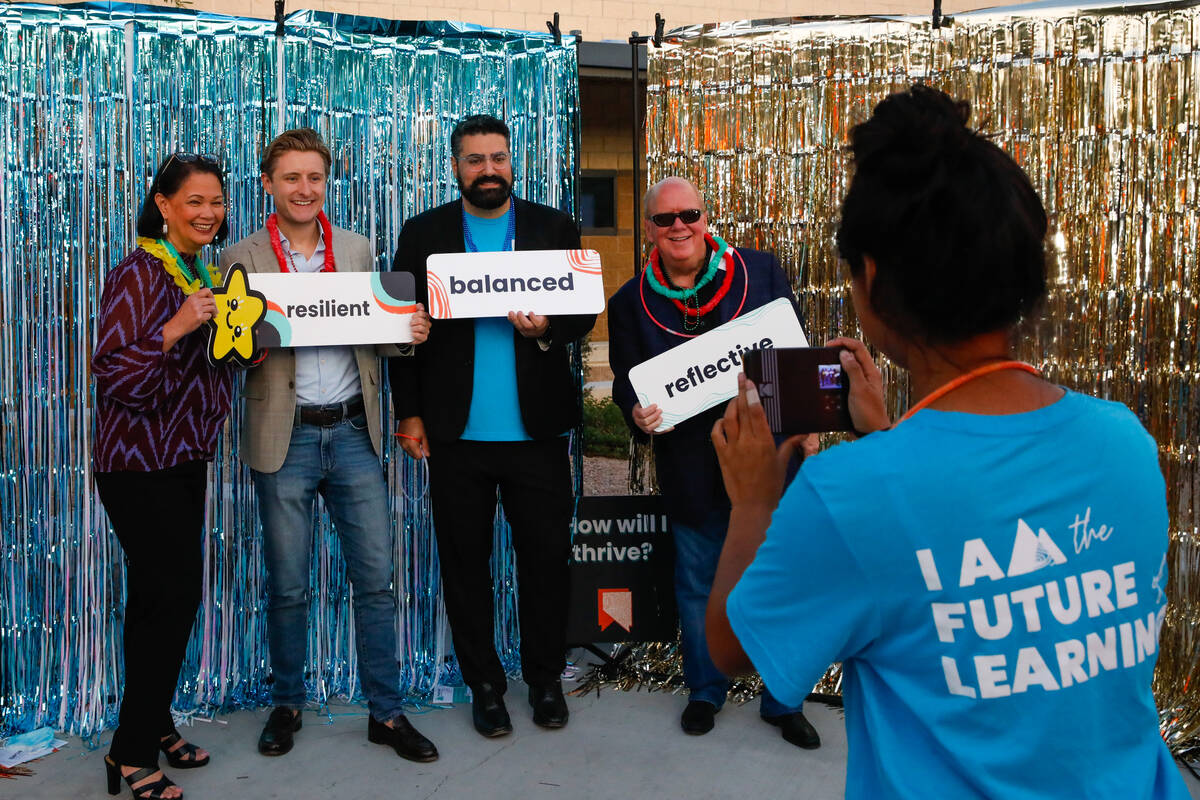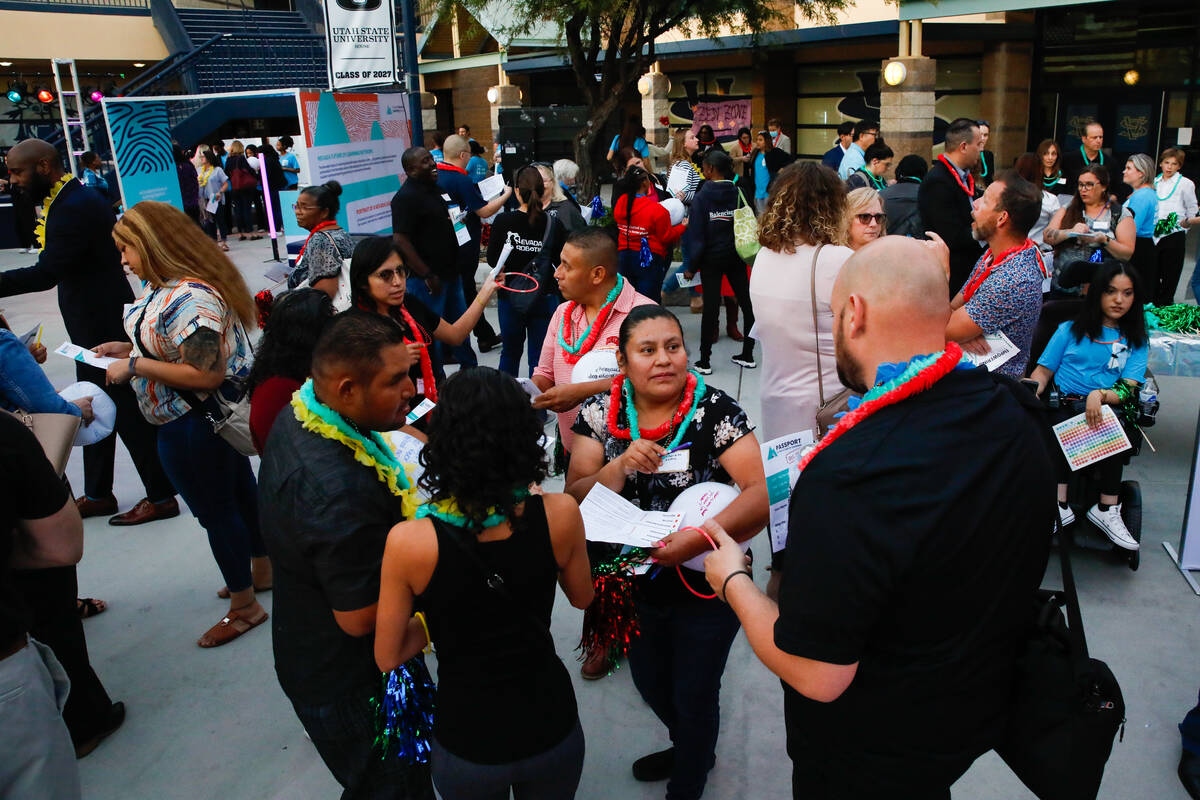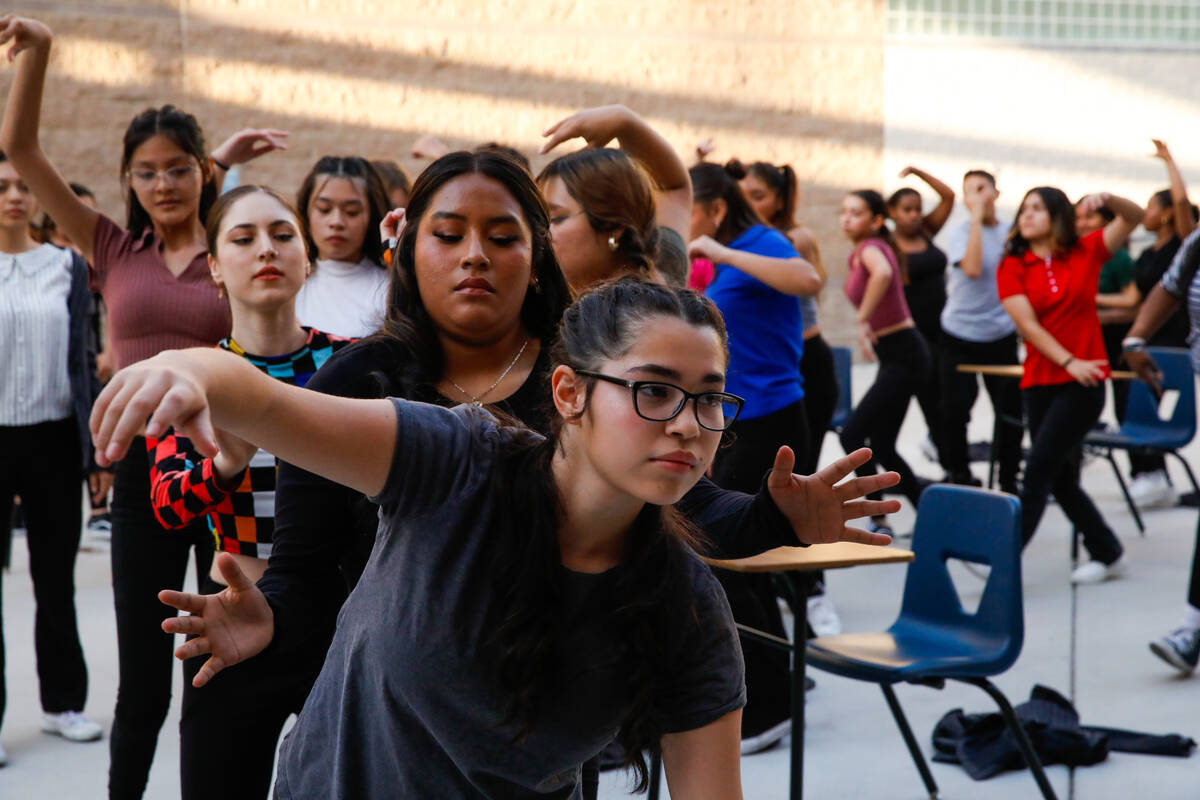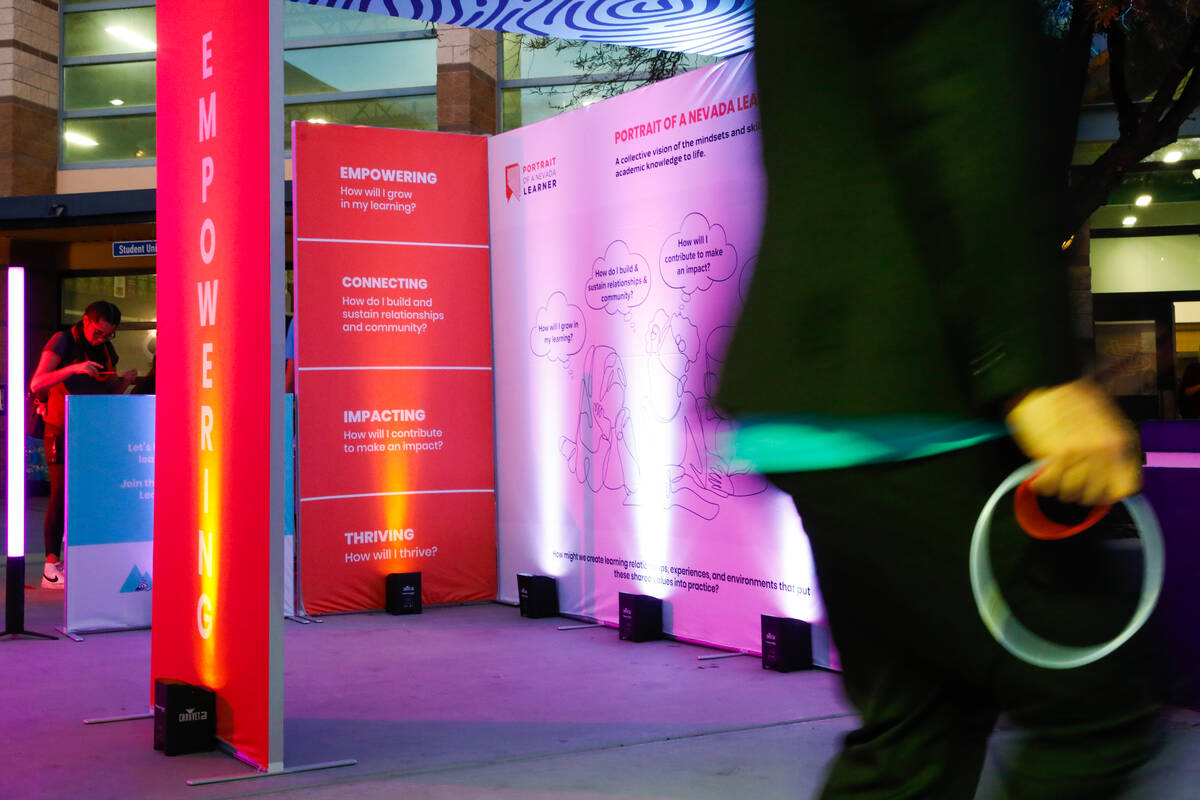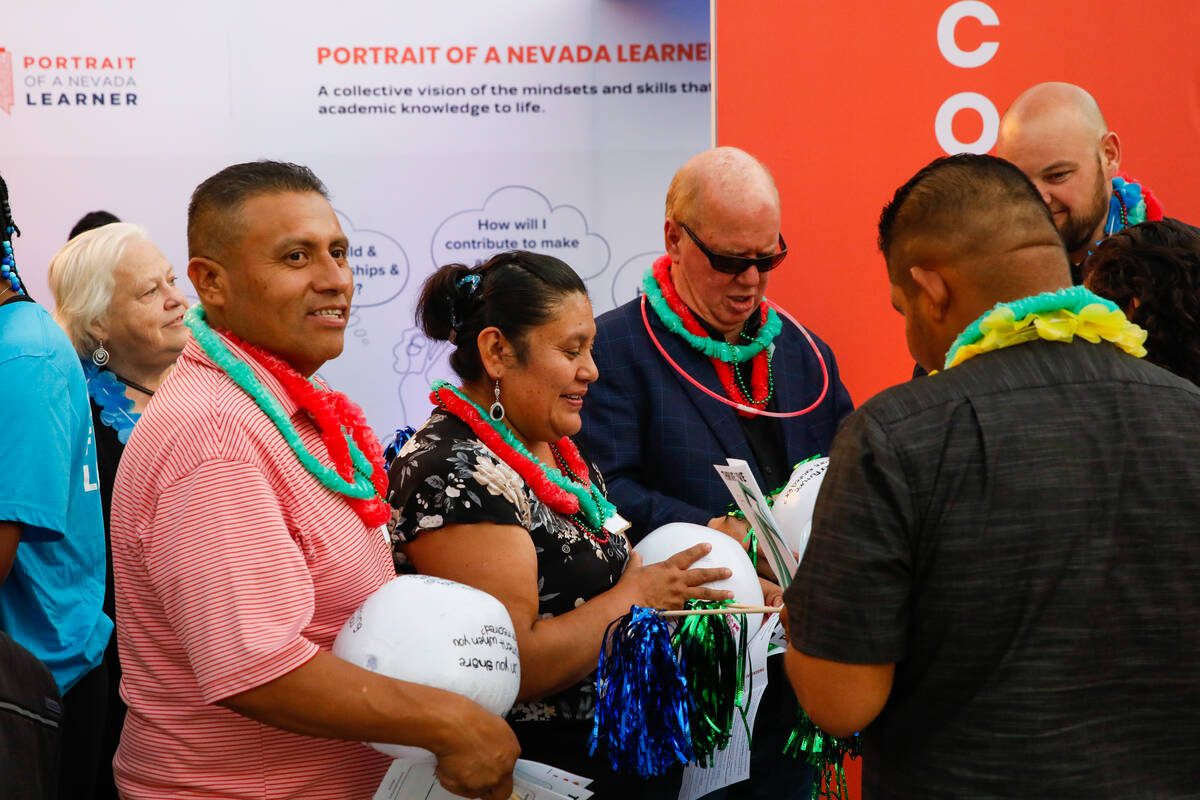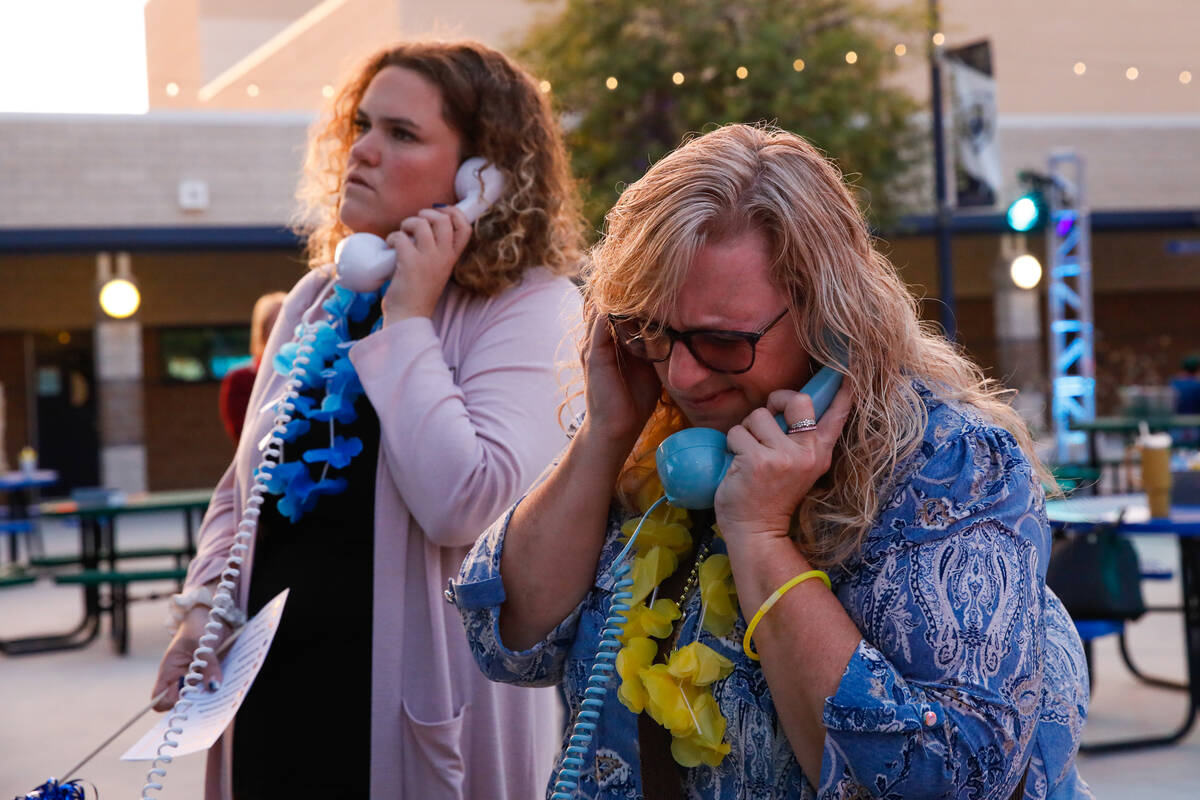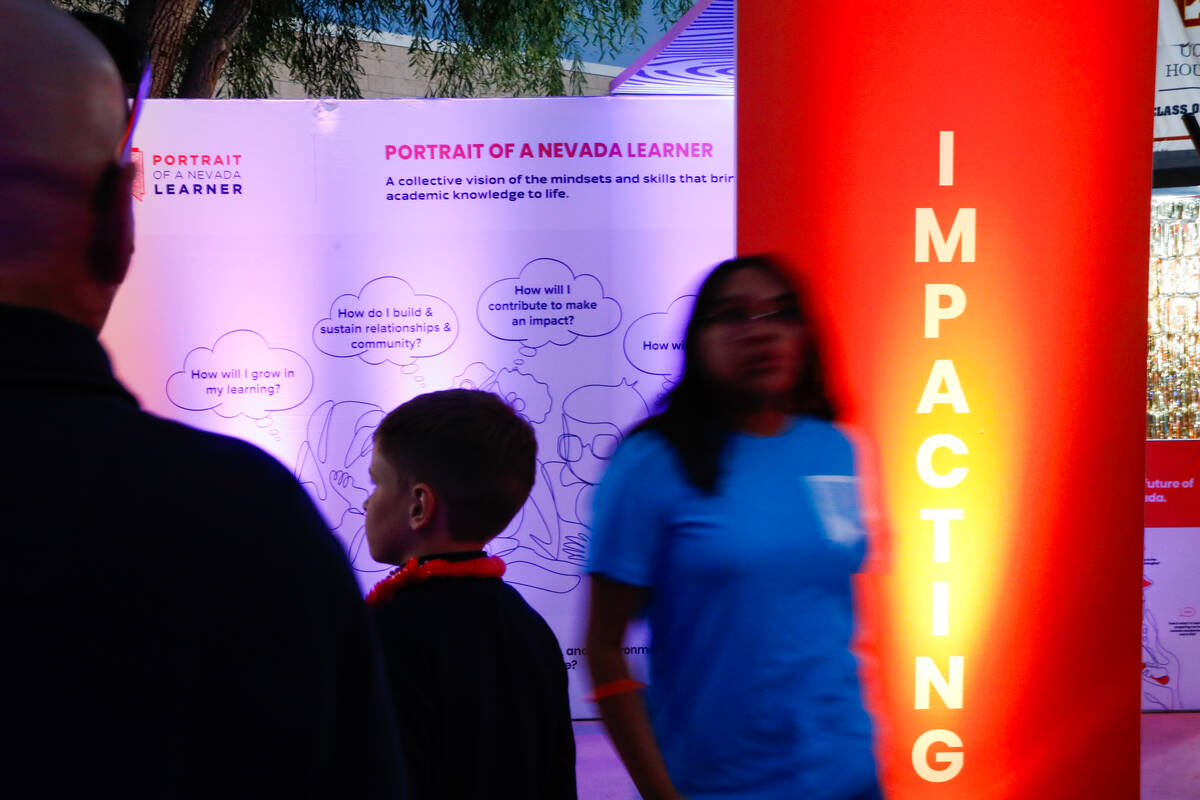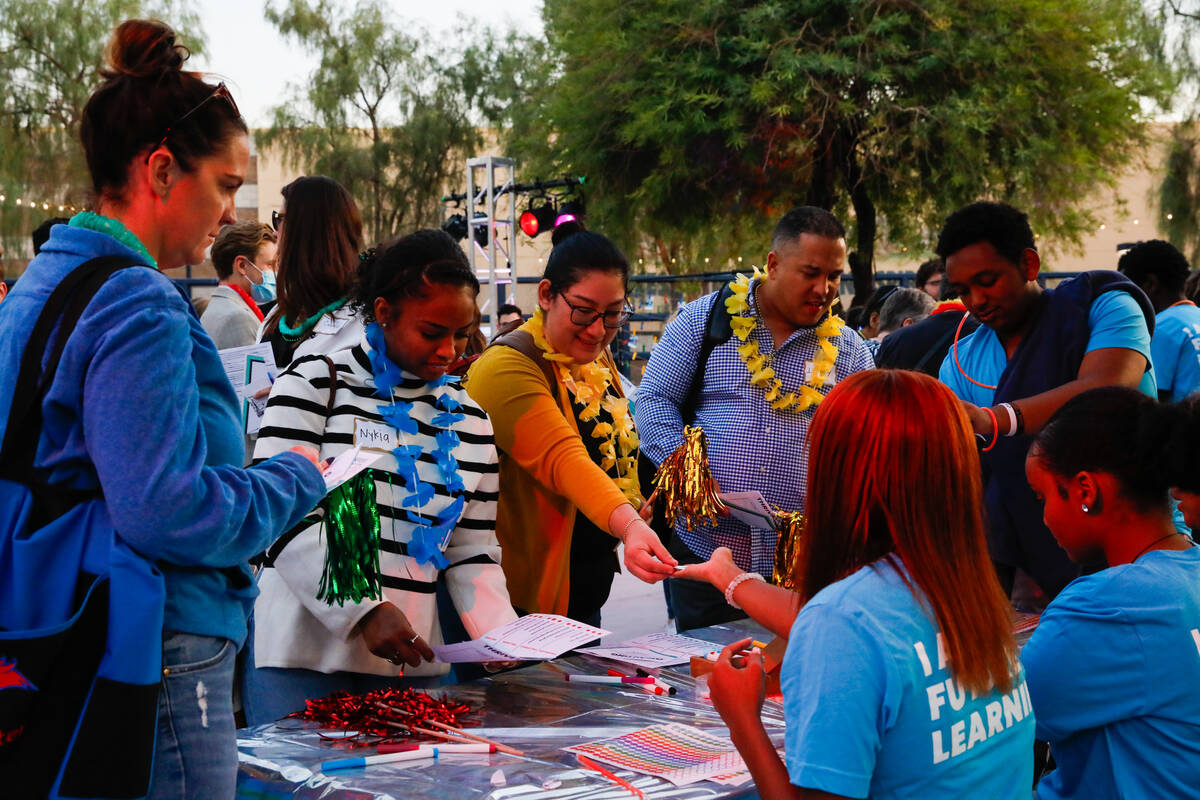 A new initiative aims at giving Nevada students more flexibility to move through classes at their own pace.
The "Nevada Future of Learning Network" focuses on competency-based learning. The goal is to move away from seat time requirements — having students spend a designated amount of time in class — to a more personalized approach.
Hundreds of people attended a carnival-style launch event Friday night at Spring Valley High School, led by Clark County high school students.
The aim is for competency-based learning to be rooted in every Nevada school five years from now, State Superintendent of Public Instruction Jhone Ebert said.
"We really see this as transformational work in comprehensive schools," she said, noting that online schools have already used competency-based learning for decades.
The Nevada Department of Education is working on the initiative with KnowledgeWorks, a national nonprofit organization. There are also more than 60 partners.
The current system in K-12 education is based on seat time. With competency-based learning, students progress once they've gained the skills and knowledge.
"Once a student demonstrates mastery in a specific skill, they can move on," Ebert said.
That could mean, for example, that a student who excels in English may finish that class in one semester and doesn't need a whole year, she said.
It could also allow a student to have extra time in a class such as Algebra I, which is the most failed course in the state, Ebert said.
The new initiative follows recommendations from the Blue Ribbon Commission for a Globally Prepared Nevada that was created in 2020 amid the COVID-19 pandemic to look at the future of education.
State law has allowed for competency-based education for more than six years, but Ebert said there was a need to be more strategic and intentional about how to make it happen.
Starting last school year, a handful of schools statewide began piloting competency-based learning.
About 20 elementary, middle and high schools are currently participating, including in Clark and Washoe counties, as well as rural communities.
Northeast Career & Technical Academy, a Clark County School District magnet school that opened in August, is also allowing students to progress through their core classes — like English, math, science and social studies — at their own pace.
ed.Xtraordinary, an innovation unit within Teach For America Nevada, is a partner with the Department of Education on the competency-based learning initiative.
The organization worked on developing the "Portrait of a Nevada Learner" — the guiding document the new network follows — including community conversations and talking with teachers.
It's also helping to build the network, including by facilitating professional learning.
"Oftentimes, innovation in education happens outside of the system," said Jeanine Collins, chief innovation officer for ed.Xtraordinary. But she also noted change can happen from within.
ed.Xtraordinary's team includes former teachers and about a dozen high school students who are employed part time.
The Department of Education has a bold vision and recognizes there's a need to transform the education system, said Collins, who was a teacher for 12 years in the Clark County School District.
There's also a recognition, she said, that the work needs to be done with the community.
Contact Julie Wootton-Greener at jgreener@reviewjournal.com or 702-387-2921. Follow @julieswootton on X.