Henderson's Nasri Academy founded on family's own special gift
December 26, 2016 - 11:25 am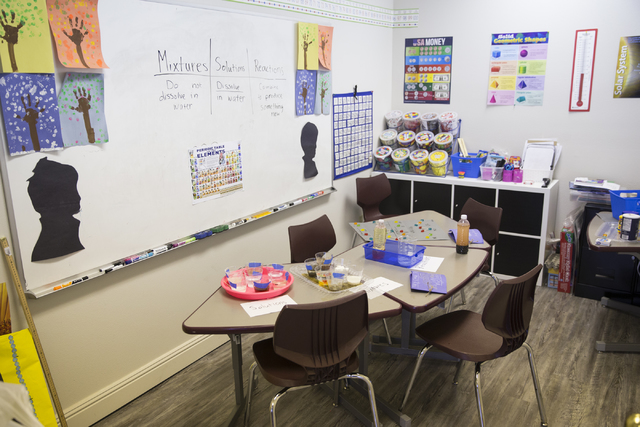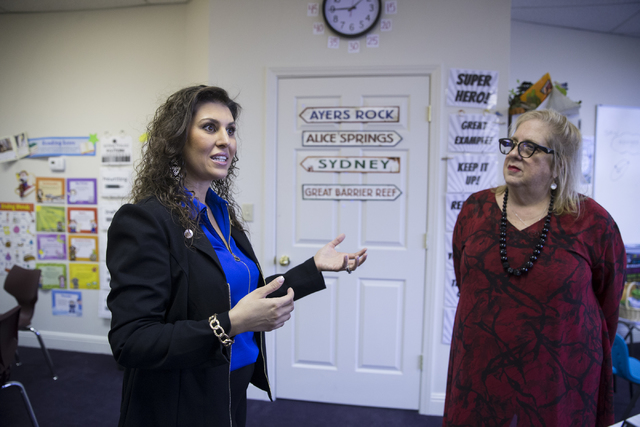 Nilan Nasri was just 18 months old when his pediatrician noticed something special. The child was incredibly alert and intensely followed whatever was going on around him.
The doctor suggested having Nilan's intelligence level tested. That's how his mother, Bita, found that her child fell into that special category known as gifted and talented, marked by high IQ levels and an unusually deep, fast pace for learning.
On the drive home, Bita Nasri looked at her husband with one conclusion on their son's future education.
"Well, honey, it's clear that we don't have any gifted programs in Vegas," she recalled telling him. "It looks like we'll have to do it on our own."
That's how the Nasri Academy for Gifted Children was founded in Henderson, a school that Nasri touts as the first independent, gifted elementary school in Nevada.
The small program nestled inside the McKay Academy opened this year with only two students this fall, Nilan and 5-year-old Xander Gallant, both in kindergarten. The program hopes to grow to about 10 students in January.
The school embraces a philosophy of serving gifted students not just as very smart children but as ones with a special need.
"Brain research indicates that our gifted children need to be stimulated," said Allison Berman, a lead instructor who's worked in the Clark County School District's gifted and talented program for 26 years. "They also can retain info very quickly. It's important that they use materials hands-on."
In a broader sense, "gifted and talented" may encompass students who perform better than their peers academically.
But in a narrower scope, the term describes exceptionally bright students who learn at an abnormally fast pace with different social and emotional development than others.
Certain traits may identify whether a child is gifted or talented, including abstract thinking, a longer attention span, a strong sense of curiosity and a concern for social or political issues, according to the National Association for Gifted Children.
"You can see them differentiating themselves from the rest of the class," said Rene Islas, executive director of the association. "When we talk about gifted students, we're talking about students that are at the top 10 percent of capability or aptitude."
Nasri Academy's admissions require IQ tests for children with a score near 130 — although that's not a required minimum — or a separate in-house assessment. Applicants will also visit the classroom for one day to ensure they can keep up with the level of learning.
"We want to make sure that this is a good fit," said Berman, noting that Nilan and Xander learn at a very fast pace.
One November afternoon, the two finish their reading and proudly show off their science experiments. They've been learning about chemical reactions, the types of clouds and phases of the moon.
In English, they're learning what they call "super awesome" words: conversion, abundant and cornucopia.
Xander wants to be a chemist so he can work with radioactive elements. Nilan invites visitors to witness the carbon-dioxide reaction from their experiment firsthand.
Tuition is set at $950 month, though the nonprofit school offers scholarships that are currently funded by Nasri's family.
"Unlike the for-profit private schools, we are truly a nonprofit, and our mission is to meet the needs of gifted children," Nasri said.
Contact Amelia Pak-Harvey at 702-383-4630 or apak-harvey@reviewjournal.com. Follow @AmeliaPakHarvey on Twitter.