Jara calls for 'complete review' of use-of-force policy after recent incident
Updated February 14, 2023 - 10:17 am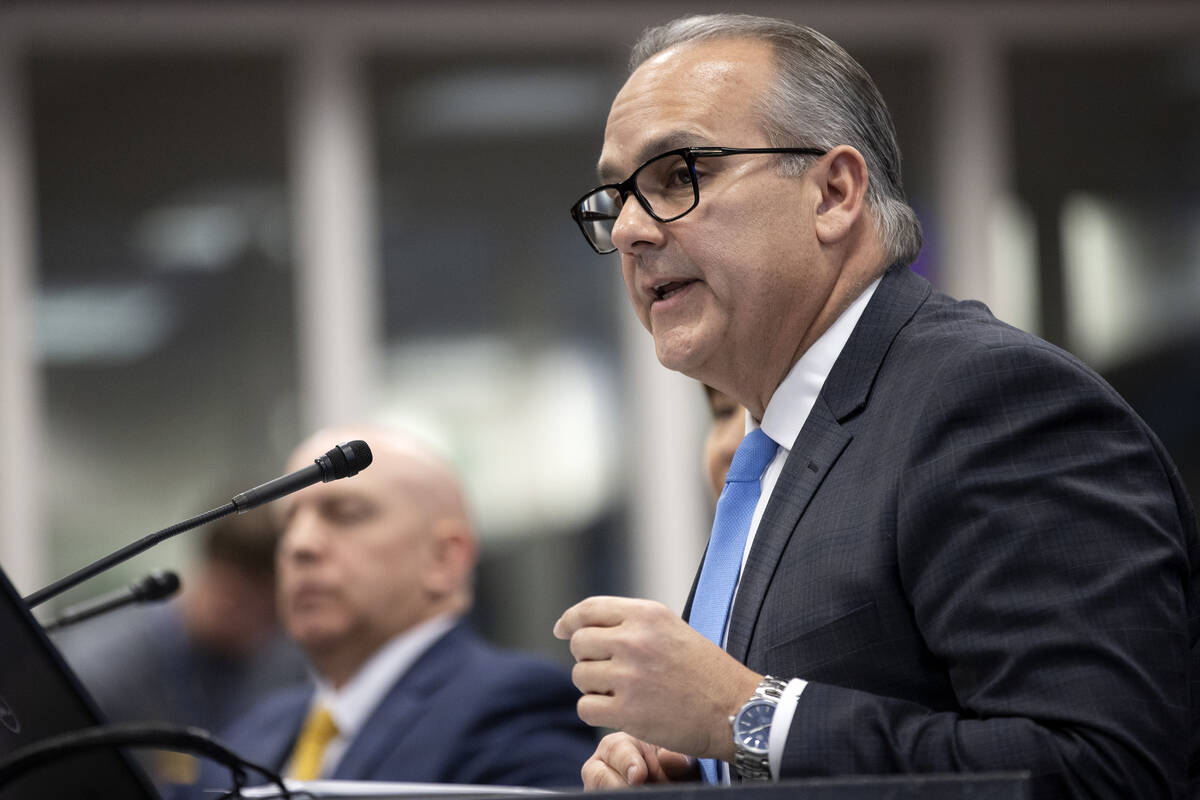 Clark County School District Superintendent Jesus Jara said Monday that he is directing school police to conduct a "complete review" of their use-of-force policy and protocols.
Jara said in a statement he has spoken with school police Chief Mike Blackeye "in light of the recent incident near one of our schools."
It comes after school police said in a statement Friday that they are investigating an incident that occurred Thursday between an officer and a juvenile. Police said the incident resulted from an investigation into a report of a firearm near a school.
The school district did not respond to Las Vegas Review-Journal inquiries Friday afternoon or Monday seeking further details about the incident.
In the Monday statement, Jara said the relationship between officers and students "must be one of mutual respect for the inherent dignity of every person and respect for the laws and policies that govern all of us."
"Because of our actions, the children of our community and their families must believe that they will be respected, treated with dignity, and safe while at our schools or interacting with our employees," he said. "Anything less is simply unacceptable."
Contact Julie Wootton-Greener at jgreener@reviewjournal.com or 702-387-2921. Follow @julieswootton on Twitter.