Just-minted UNLV grad finds his degree opens doors
December 18, 2016 - 11:46 am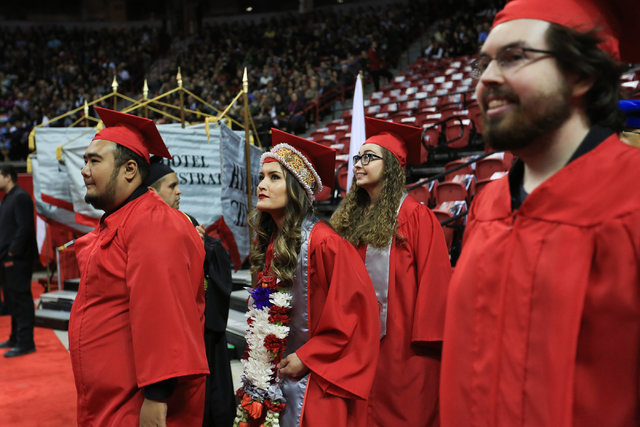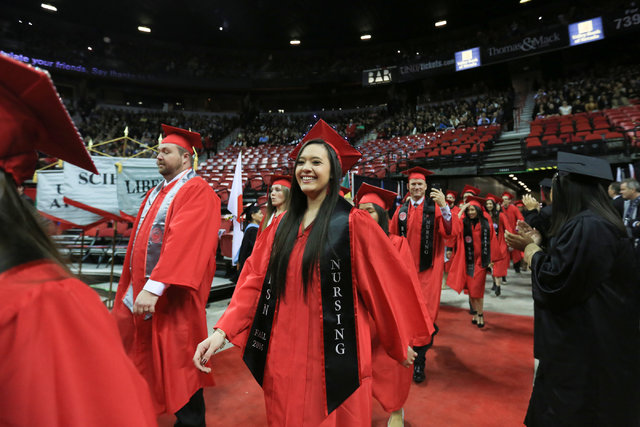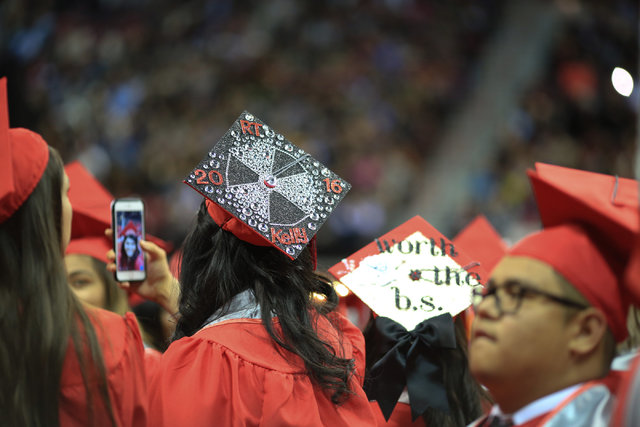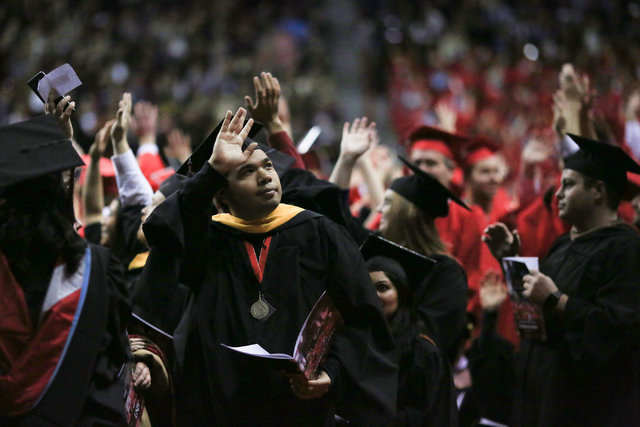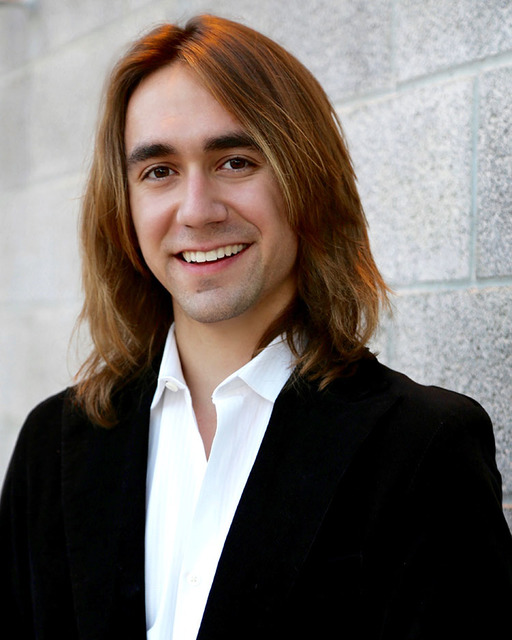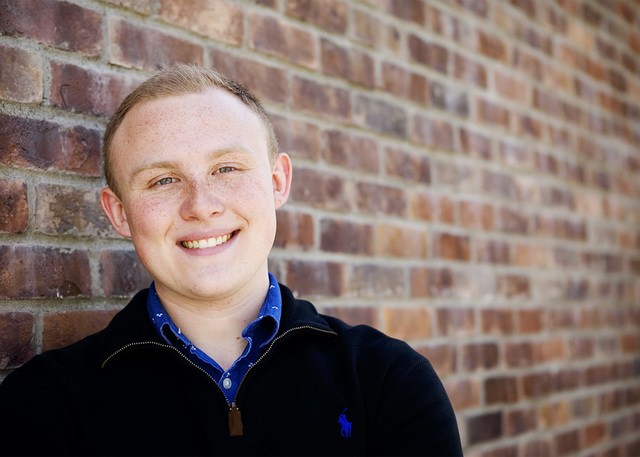 For Aaron Tippetts, the college degree he earned after four years of diligent work at UNLV has opened doors — 15 to be exact.
Tippetts, who graduated from the Honors College at UNLV at Saturday's winter commencement ceremony, now has to decide which law school to attend out of the 15 that want him.
"I don't know if I'm going to stay in state or go out of state," he said. "Really, all of that is kind of blurry at the moment."
During Saturday's ceremony at the Thomas & Mack Center, Tippetts was among the nearly 2,000 graduates who received diplomas, an increase of about 12 percent from the 1,766 degrees awarded in December 2015. Saturday's graduates range in age from 19 to 77. While 84 percent of the graduates are Nevada residents, 32 states and 46 foreign countries are represented in the winter 2016 class.
A biology student with an emphasis in ecology, Tippetts said the excellent teachers in the Honors College coupled with access to research opportunities gave him opportunities he wouldn't have received elsewhere. For his senior thesis, he studied the endangered Mount Charleston blue butterfly for almost a year.
"It was exciting to be up close with this endangered species and to be able to inform actions taken by the federal government in the future," Tippetts said. "Being a biology student at UNLV has taught me to appreciate nature in a way I never had before. It taught me that I want to be an environmental attorney."
While he has his sights set on his chosen career field, he still has to make a choice among 15 acceptance letters to law school — five with full-tuition offers. The list includes Georgetown; University of California, Los Angeles; Vanderbilt; and the UNLV Boyd School of Law.
Tippetts was also one of four students recognized for their achievements by President Len Jessup at the graduation ceremony. He was joined by fellow Honors College graduate and film major Hunter Hopewell; Michelle Mezher, a first-generation college student who earned a 4.0 GPA for her doctoral work in chemistry; and Tyler Stalbaum, who also earned a 4.0 GPA for his doctoral work in mechanical engineering.
"There's a quote I heard that I've been thinking about lately: 'If you don't build your dream, someone will hire you to help build theirs,'" said Hopewell, who won first place at the Peace in the Streets Global Film Festival in 2015 for "Numbskull," his film about bullying. "Sometimes, we have the tendency to get sidetracked, but you should focus on what you want to do and building your dream. Mine is to be a feature film director, and this next year is going to be about focusing on that."
Contact Natalie Bruzda at nbruzda@reviewjournal.com or 702-477-3897. Follow @NatalieBruzda on Twitter.