Just One Project opens its first market on CCSD campus
Updated January 6, 2023 - 5:17 pm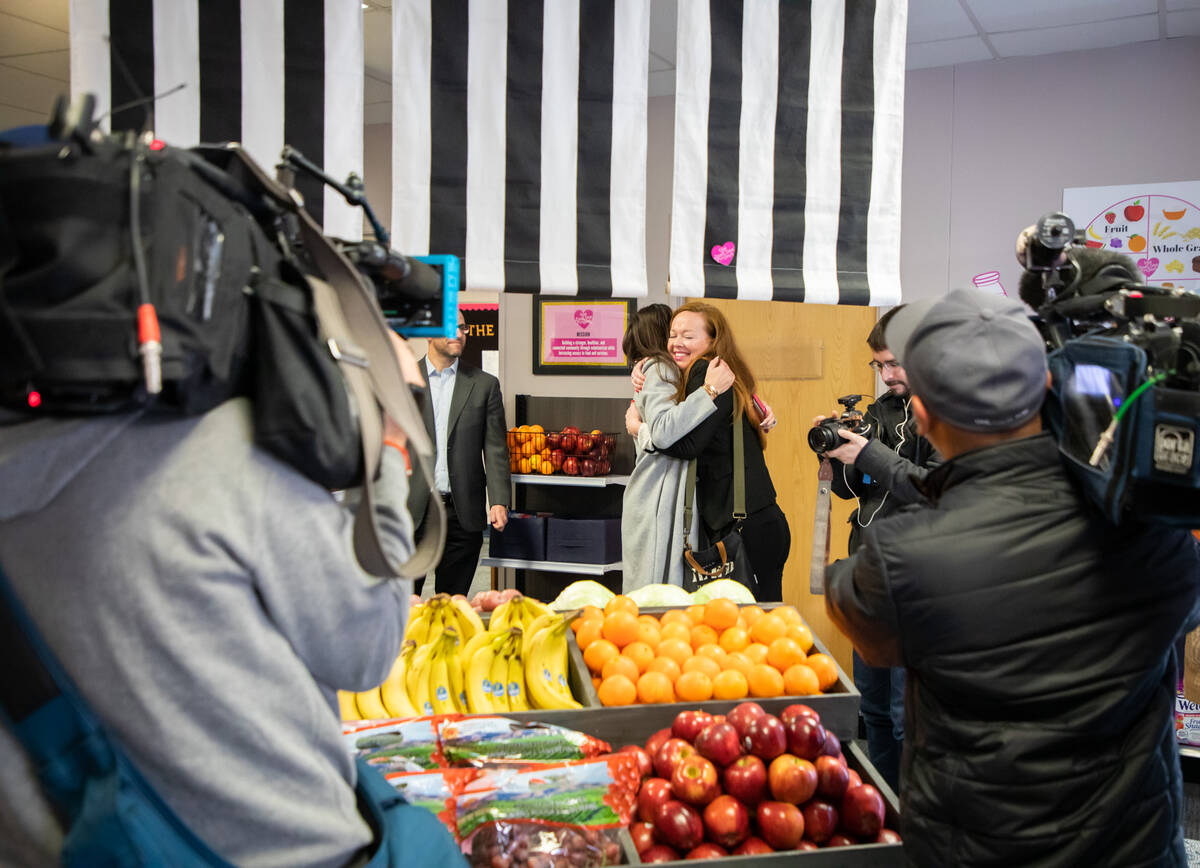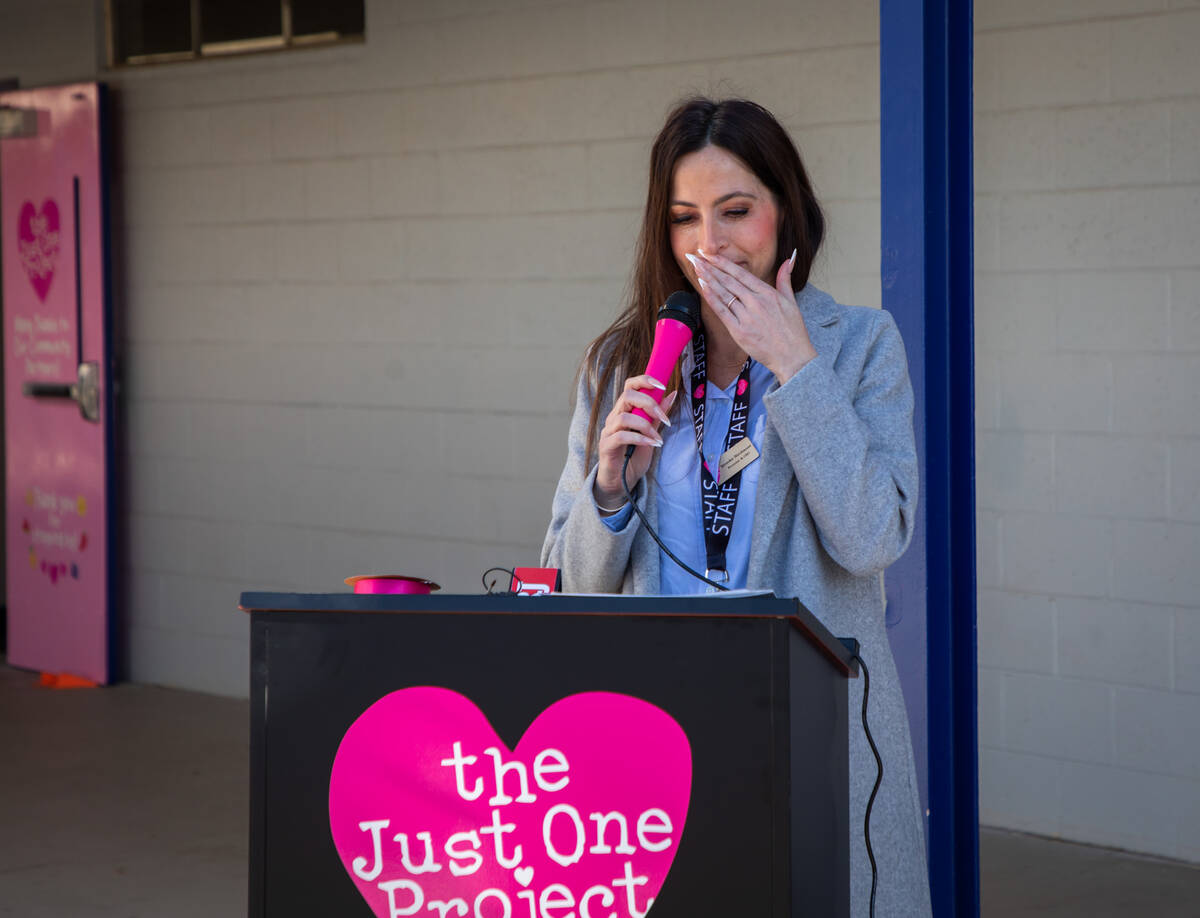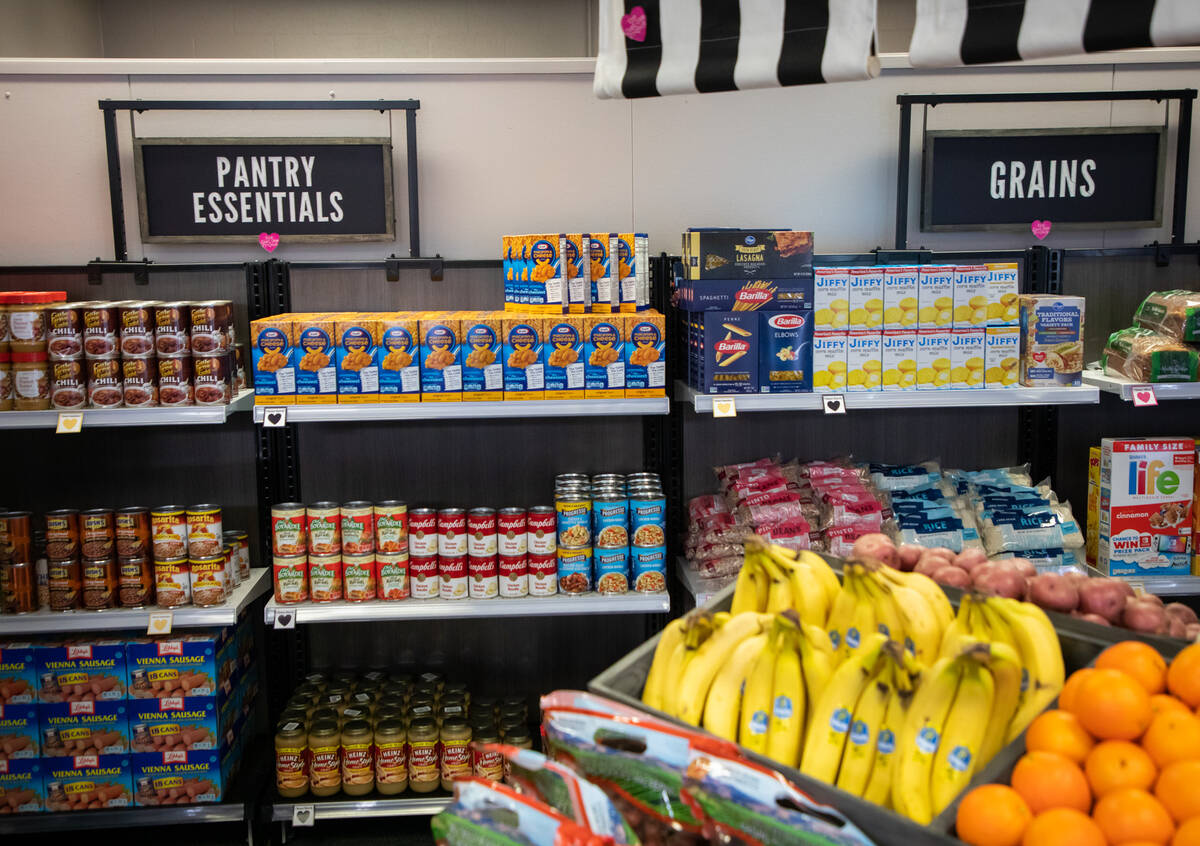 The Just One Project opened a community market Friday inside Garside Junior High School — its first on a Clark County School District campus.
"Community Market at Garside" will be open to Garside families during school hours Monday through Friday by appointment only.
The classroom-sized market — which has an onsite case manager — will offer families no-cost items such as groceries, recipes, household products and school supplies.
The Just One Project is Southern Nevada's largest mobile food pantry and serves more than 20,000 people each month. The nonprofit hopes to open more markets at school district campuses in the future.
"This is the first of what we hope is many at CCSD," Brooke Neubauer, founder and CEO of The Just One Project, told attendees at a ribbon-cutting ceremony.
Families and children will love the space the team has created, Neubauer said, noting that the team wants families to access groceries like they would at a grocery store.
When students saw the market on Thursday, they remarked, "Wow, this is like a grocery store," she said.
The market includes items such as fresh produce, dairy, proteins, pantry essentials and frozen vegetables — "just anything they're needing nutritionally," Samantha Picazo, a spokeswoman for The Just One Project, told the Las Vegas Review-Journal.
The nonprofit purchases food and also partners with Three Square food bank.
It also can help families with needs such as stable housing, rental assistance and child care, and it can connect them with other community organizations.
The Just One Project — founded in 2014 — has grown quickly, expanding from seven staff members two years ago to about 50 now. It has more than 40 mobile community markets, as well as a market on North Rancho Drive.
It has partnered with the Clark County School District since 2016.
The organization provides community markets to "lessen the burden of having to travel to just get basic necessities," Picazo said.
Las Vegas Councilman Brian Knudsen, who presented a proclamation from the city, said he's impressed that the nonprofit grew so quickly and that it has created opportunities to connect with those who need it most.
Contact Julie Wootton-Greener at jgreener@reviewjournal.com or 702-387-2921. Follow @julieswootton on Twitter.