Las Vegas nonprofits helping to bring gardens to CCSD schools
August 14, 2018 - 6:19 pm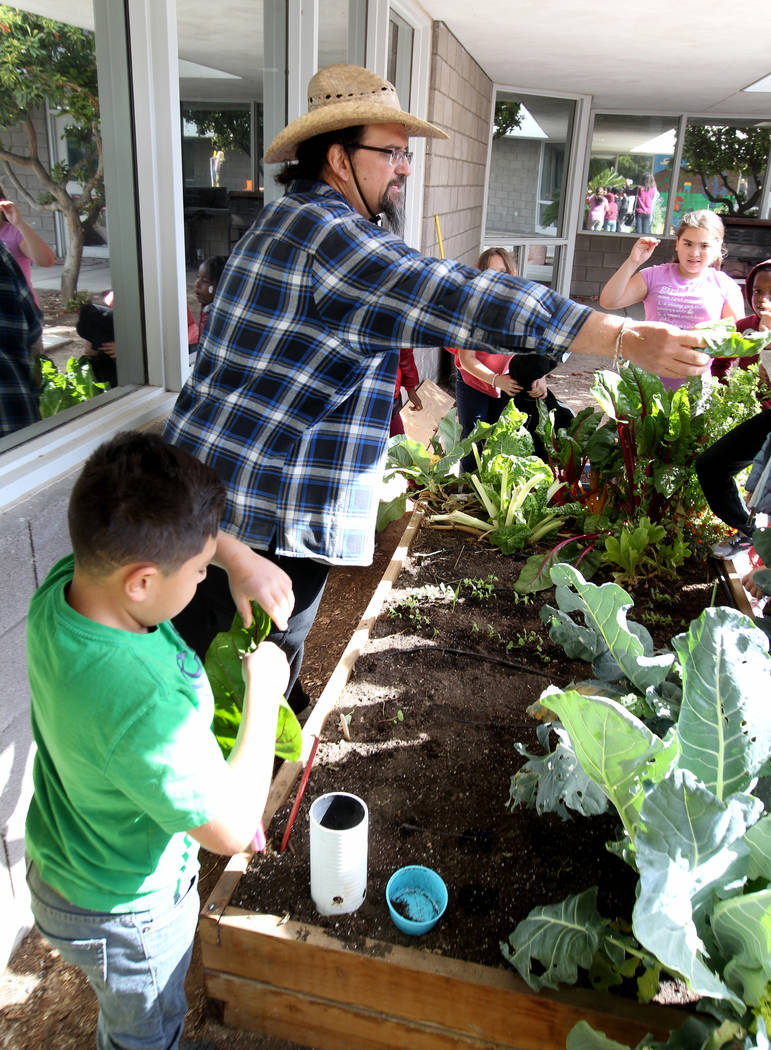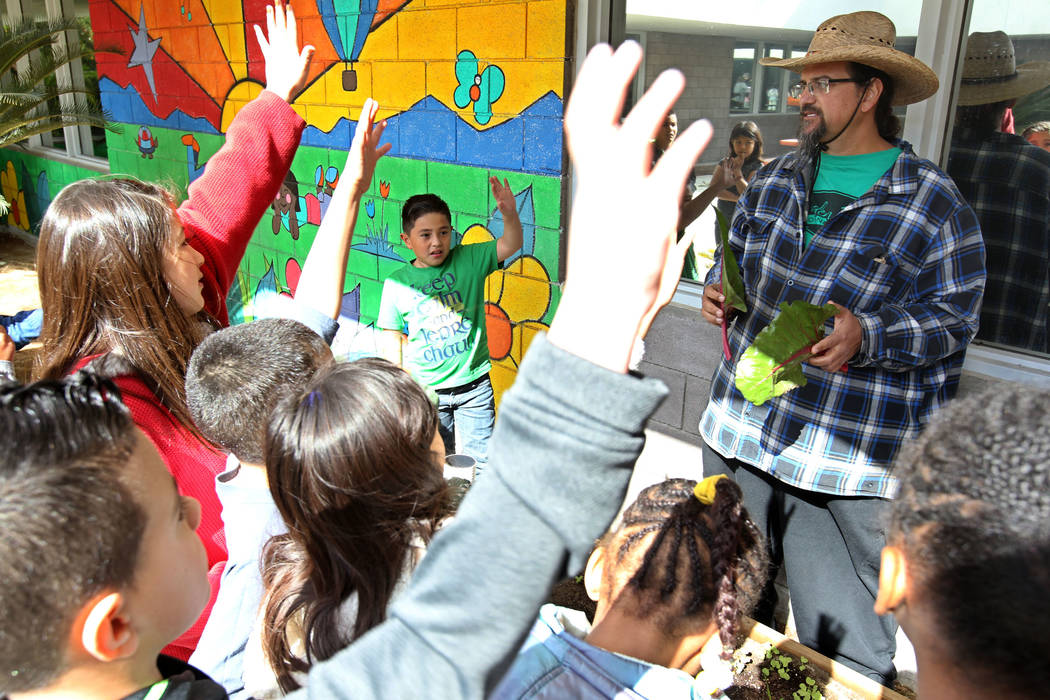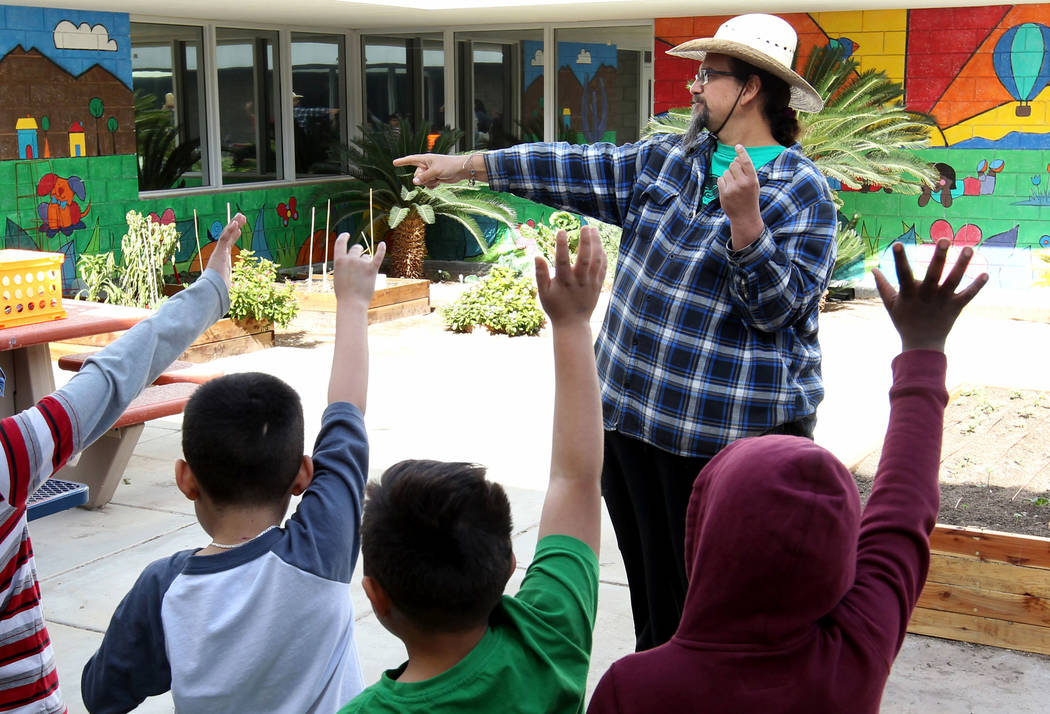 In an ongoing effort to promote healthy lifestyles early in life, local nonprofit organizations are helping establish garden-based learning and bringing fresh food into public schools.
Ciara Byrne, co-founder of Green Our Planet, used grant funding to partner with Three Square food bank on a STEM (science, technology, engineering, mathematics) curriculum for the Clark County School District.
The curriculum aims to promote healthy living by taking classroom lesson plans for kindergarten through fifth grade out into the garden. Byrne said it's being used by more than 3,000 teachers at more than 100 CCSD schools.
Take, for example, lessons in area or math, Byrne said. "The kids could draw abstract lines on the board, or go outside to the garden and measure the raised bed — figure out the area, the volume, how much soil they need for the raised bed, how much it will cost. It's project-based learning.
"It's the most powerful way to teach students … You remember 10 percent of what you hear, 20 percent of what you see and 90 percent of what you do. It's practical, hands-on learning."
The organization hosts a biannual student farmers market to teach students how to sell goods to the public, create a business plan and market themselves. Green Our Planet also has a Chef to School Program that invites chefs, nutritionists and students from UNLV to teach students to cook.
"Following harvest time at the school, we wanted students to see how to actually cook the food and make it at home," Byrne said. "We had 110 demos last year. Each chef demo impacts an entire grade level. Grade 4 is targeted in our program."
About 150 CCSD schools have gardens.
Another organization helping educate young people about healthy eating in schools is Create-A-Change. Its Pop-Up Produce program provides students with five pounds of fruits and vegetables from Three Square, along with a recipe from Weight Watchers, once a month. Create-A-Change also partners with chefs who make school visits.
Pop-up Produce has given almost 400,000 pounds of produce to families at 23 schools through the partnership. Schools are primarily in low-income areas and food deserts, which are areas a mile or more from a grocery store.
"It teaches children to get curious and open to trying new things," said Melissa Blynn, executive director at Create-A-Change. "There is a sense of ownership that comes with planting your own vegetables regardless of your age. This is where it starts when it comes to tackling health-related diseases. The process of taking care of ourselves and making better food choices that support our overall health and wellness."
Related
Las Vegas students design greenhouse for school, community
Vegetable gardens a healthy hit with Clark County students
Contact Mia Sims at msims @reviewjournal.com. Follow @miasims___ on Twitter.