Las Vegas preschool arts program expands with $100K grant
August 29, 2017 - 2:02 pm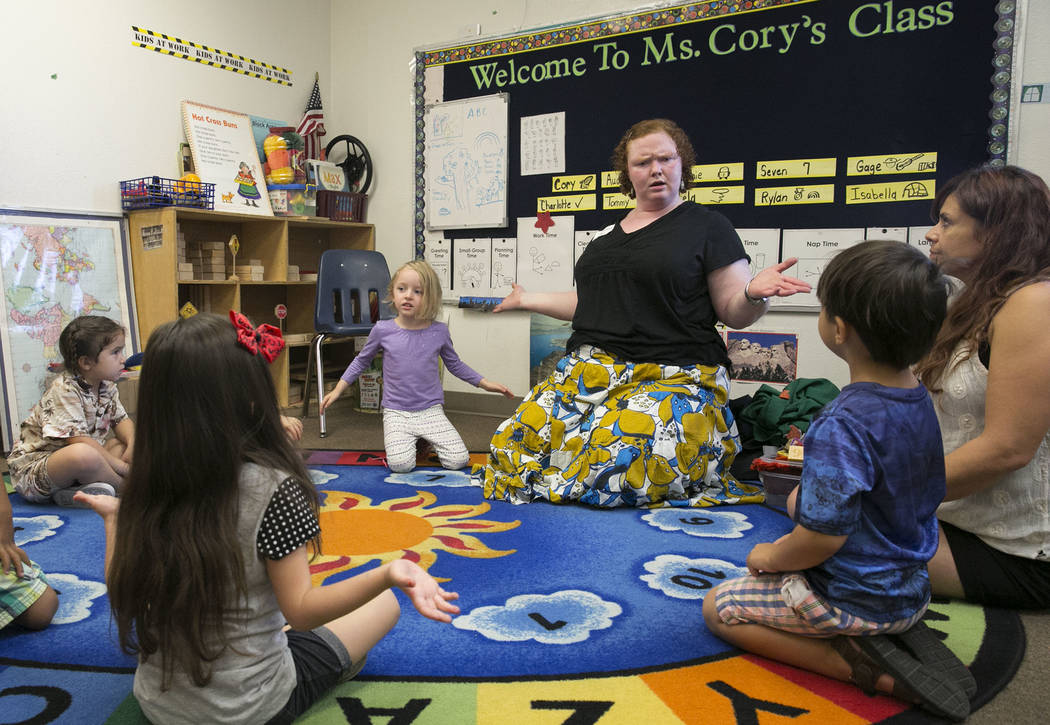 Actors use their bodies, their voices and their imaginations to bring stories to life.
Six children in Corrine Rocha's preschool class at Hill and Dale Child Development Center in Las Vegas did the same Tuesday.
They became bears and trees and bushes. They mooed like cows, froze in place and stomped their feet to a steady beat — even though 4-year-old Charlotte Kennedy just wanted to be Elsa from "Frozen."
Under the guidance of Melissa Richardson, a professional teaching artist, the students acted out a story about bears, using song, chants and movement. They didn't even realize they were getting their first taste of an integrated arts curriculum in the process.
"I keep saying that word 'act.' That means I pretend," Richardson explained to her young charges. "I'm going to pretend this is grass."
Preschool teachers throughout Southern Nevada are getting an infusion of the arts into their instruction through an expansion of the Southern Nevada Wolf Trap Early Learning Through the Arts program. The program is being expanded this year through a $100,000 grant to The Smith Center for the Performing Arts from the Hearst Foundation.
The learning through the arts program began in 2008 through a partnership with The Smith Center. So far, more than 1,000 teachers and 4,000 students have participated. The expansion will provide professional development for 75 teachers including 50 in-classroom residencies.
The residencies, including Richardson's, last seven weeks and include working with music, drawing, movement and theater.
When the students were escorted outside to play, Richardson and Rocha were able to debrief, sharing ways that Rocha can continue to incorporate strategies Richardson used.
"I liked the transitions — how you were singing to go to the next area," Rocha said. "It was all smooth and together. I was very surprised they were sitting down and they were participating."
Contact Meghin Delaney at 702-383-0281 or mdelaney@reviewjournal.com. Follow @MeghinDelaney on Twitter.