Las Vegas women's jail program celebrates 1st graduating class
Updated June 13, 2018 - 11:05 pm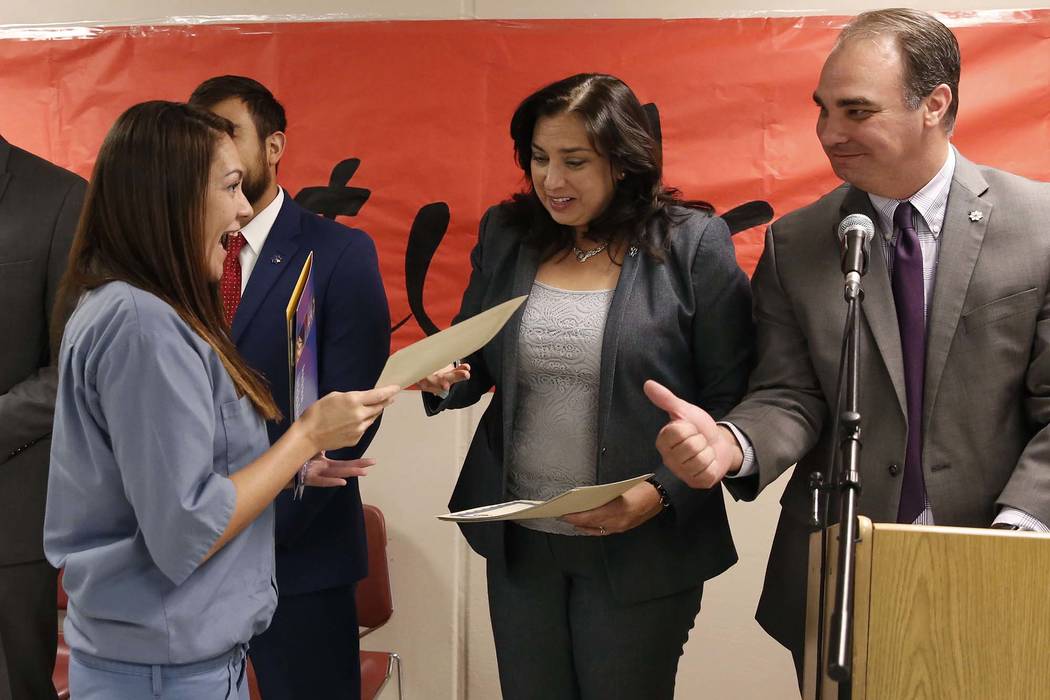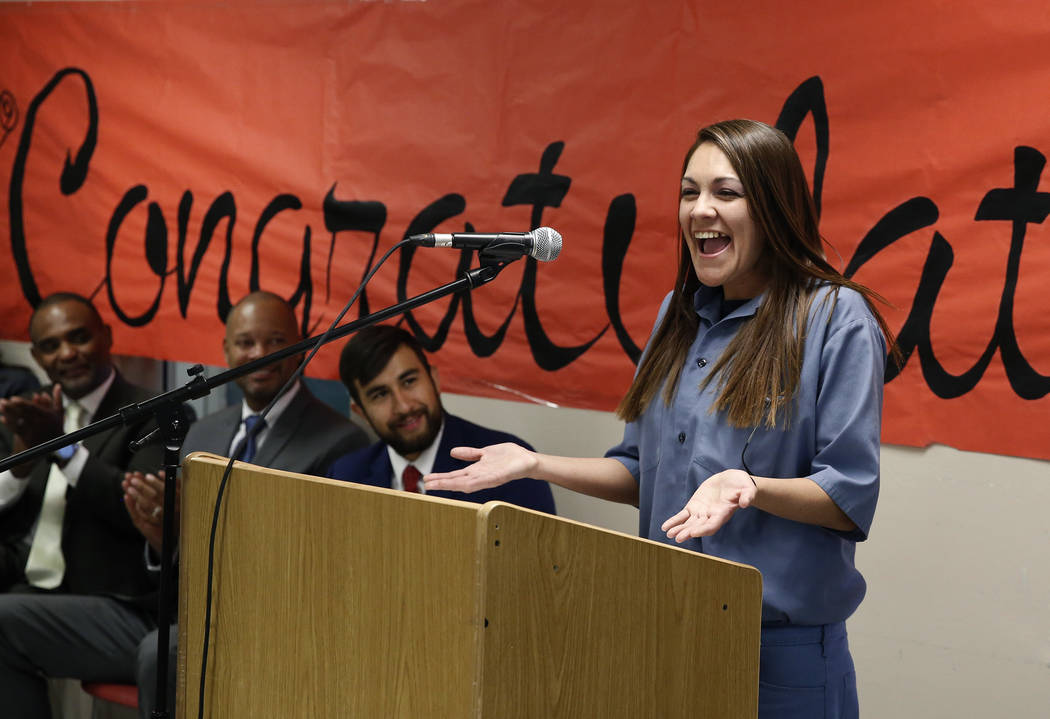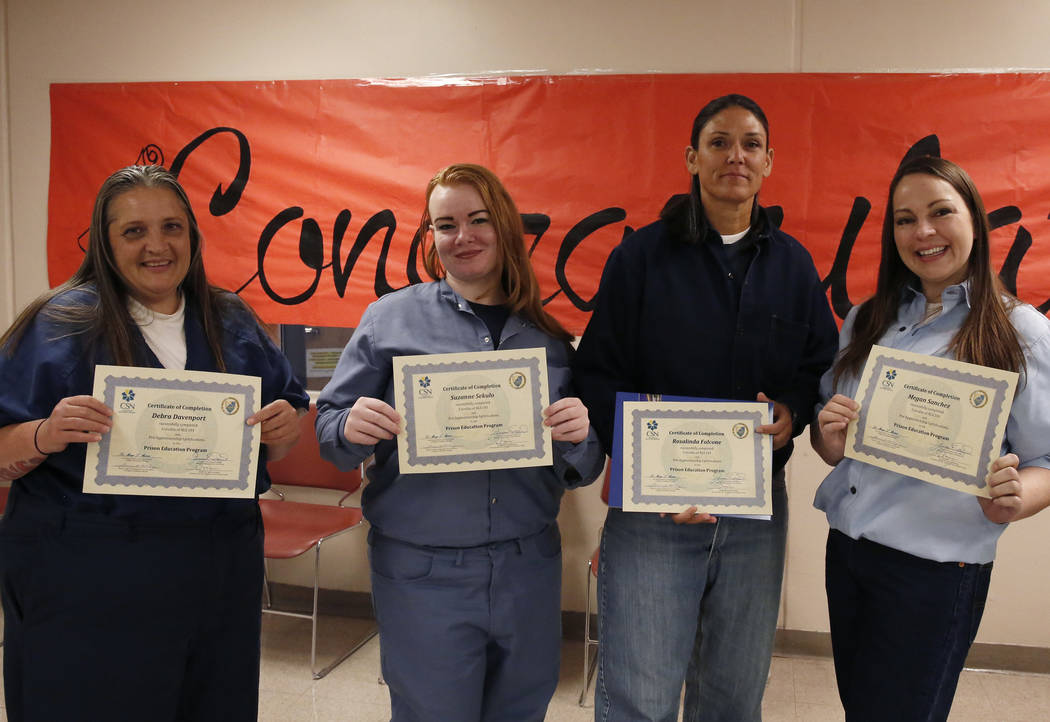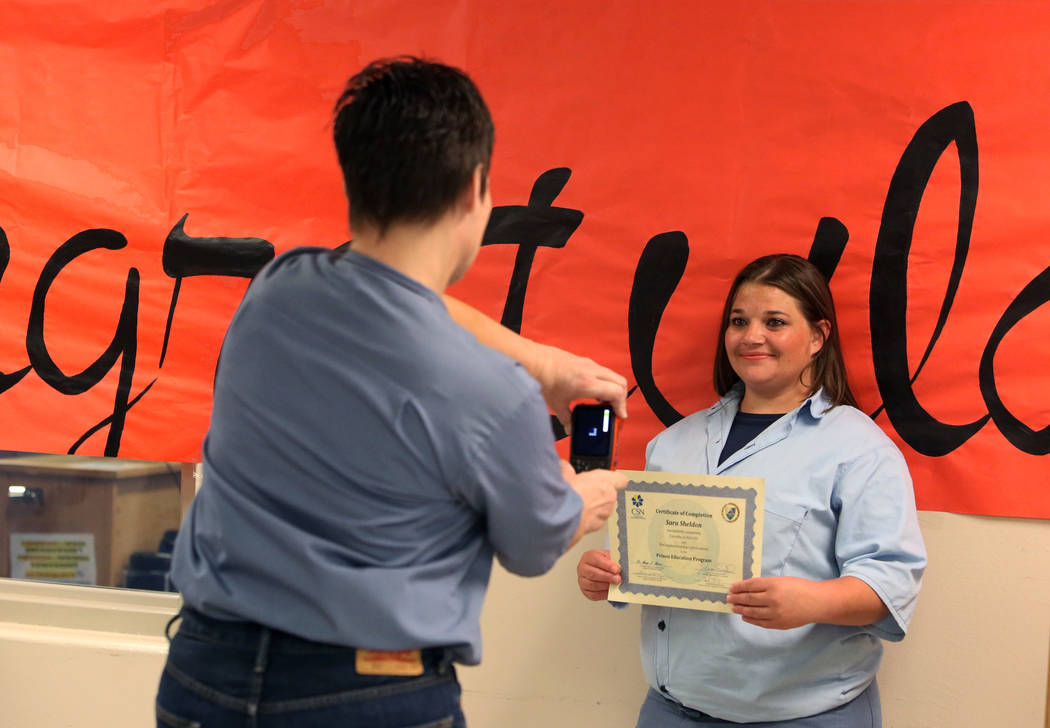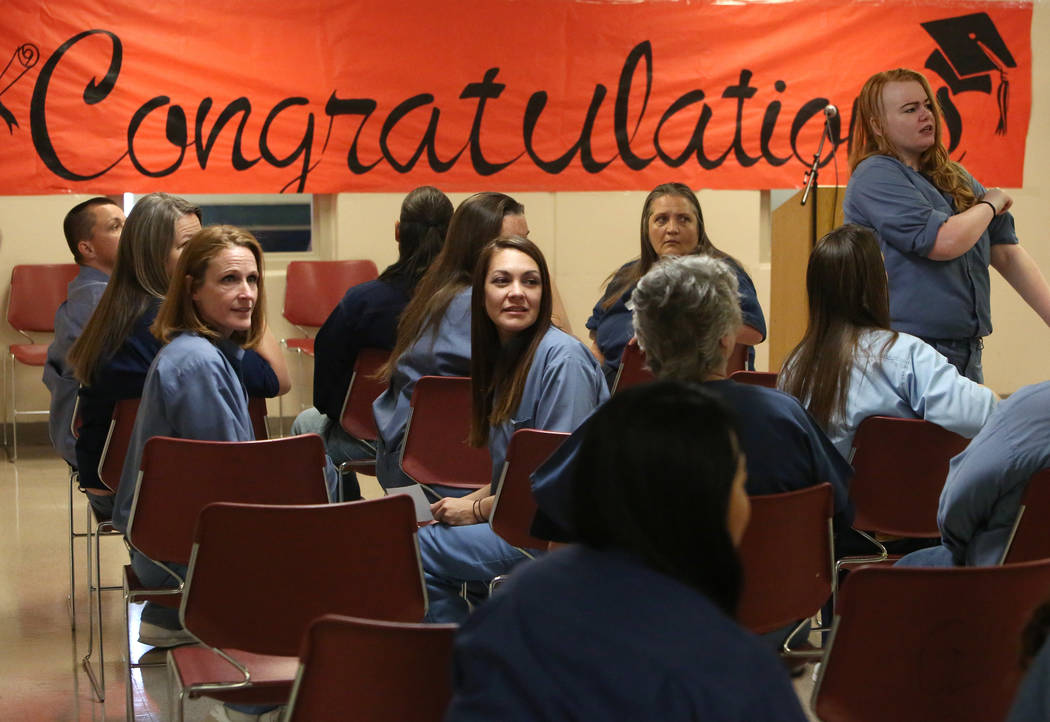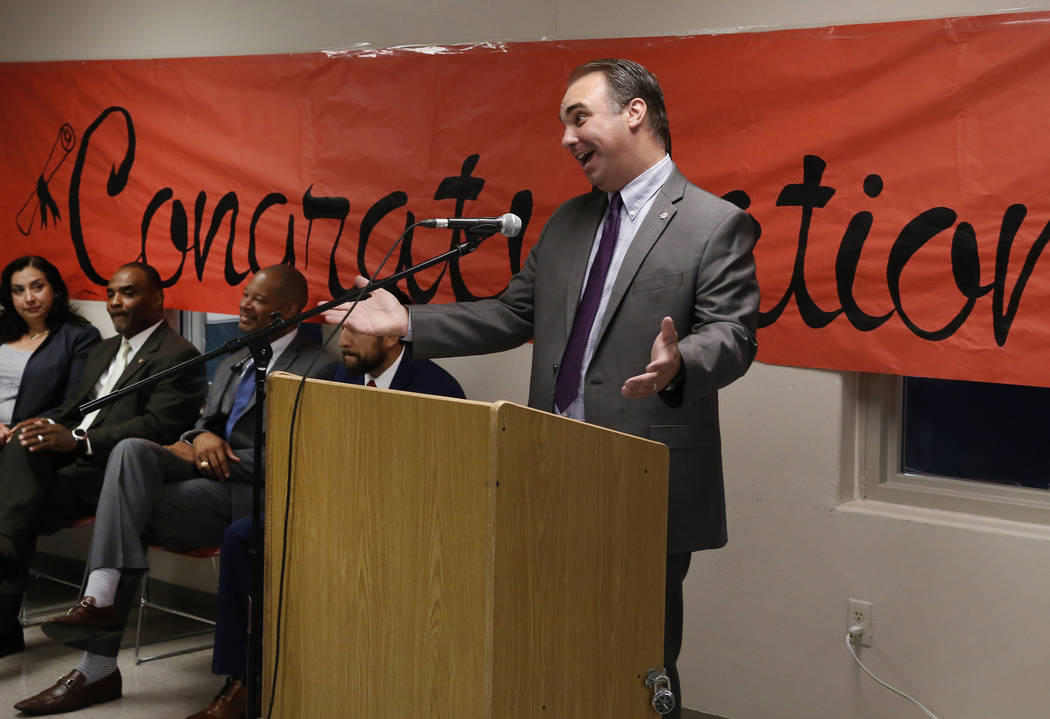 Natasha Barker made eye contact with her fellow graduates.
She spoke clearly and passionately, used transitions in her speech and exuded confidence. She also couldn't keep the smile from spreading across her face.
"When I go out there, I don't have to sit there and look at the doors and think that they're closed to me," Barker said. "That is a big thing for a lot of us in here."
In developing her commencement address, Barker applied the skills she learned in her communications 101 class taught at the Florence McClure Women's Correctional Center. She's part of the first cohort of women who graduated Wednesday morning from a pilot prison education program created in 2017.
As Barker stepped away from the podium, she was asked if the public speaking class worked.
"Yes!" she exclaimed, to a room full of applause.
'Best opportunity'
The graduation ceremony marked the culmination of the program's first year, as 22 women earned college credit and vocational training under the direction of College of Southern Nevada professors. One woman was recently paroled, and many others are looking to be released soon.
Megan Sanchez, 34, is one of them.
She's 33 days away from release, and hopes to use the training she received to immediately get to work. She hopes to join Labors Union Local 872 — a community partner of the project — and eventually wants to head back to school to complete her nursing degree.
"It's been the best opportunity I've had my entire life," she said.
Senate Majority Leader Aaron Ford, who led the passage of the state law that created the program, advised the graduates that they have a role to play in ensuring that the word "pilot" is removed from the program.
"This bill was not unanimous," Ford said. "Everybody doesn't support you — make no mistake about it. I need you prove to those folks that they were wrong."
The program has had successes, said James McCoy, associate vice president of academic affairs at CSN. It was also offered to 25 men at the High Desert State Prison in Indian Springs, and of those graduates, three are enrolled at the College of Southern Nevada this fall, he said.
New cohorts of 25 men and 25 women will begin courses in August.
"It's a program that only lasts if we're able to prove it is successful," Ford said.
News of the program has also reached Truckee Meadows Community College in Reno, said Michael Flores, chief of staff to the chancellor at the Nevada System of Higher Education. Truckee Meadows recently received a grant to replicate what CSN is doing.
He expressed optimism that funding will continue into the future, but said they'll need people like Barker to testify to the program's success.
"We can go up there and say this is good for this and that, but unless you all are able to testify to the importance of this and how it has transformed your lives, it's not going to be successful," Flores said.
Contact Natalie Bruzda at nbruzda@reviewjournal.com or 702-477-3897. Follow @NatalieBruzda on Twitter.