Nevada Connections Academy fighting back against threat of closure
October 14, 2016 - 10:45 pm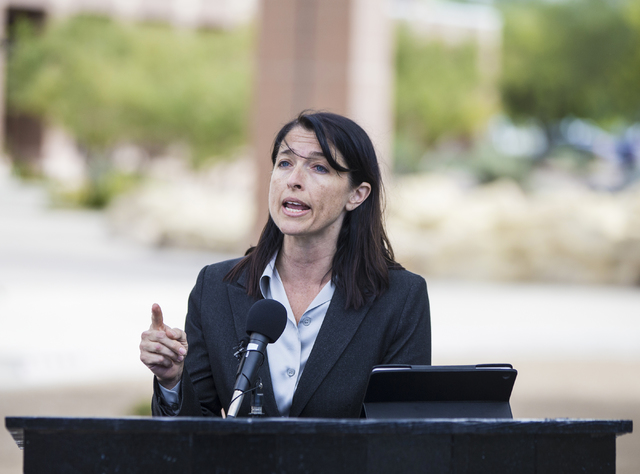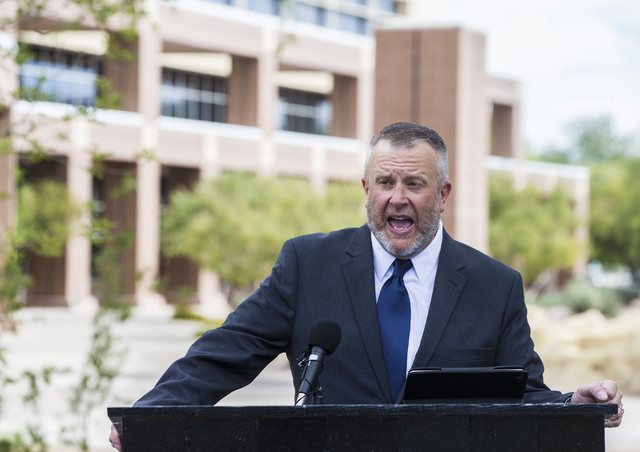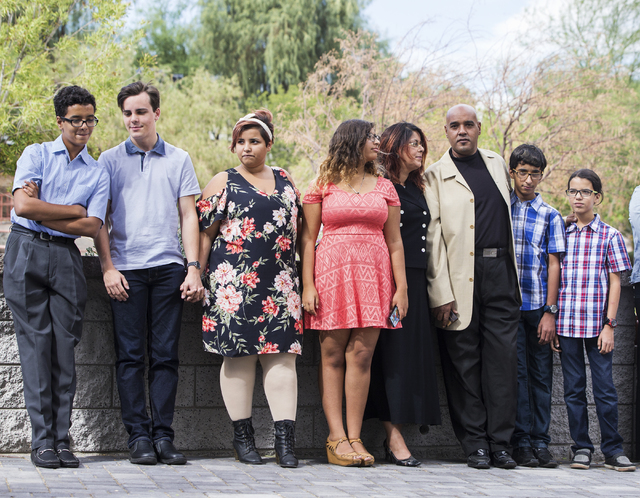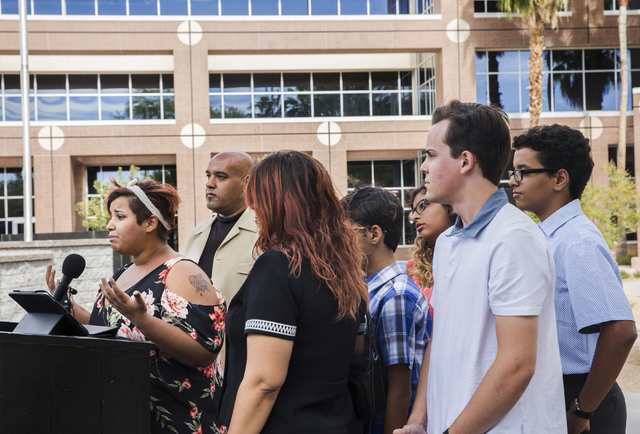 The online Nevada Connections Academy charter school is staging a legal fight against the threat of closure, pushing back after the State Public Charter School Authority flagged it for a low graduation rate.
The school is one of two in Las Vegas that the charter authority could close at the end of this academic year because of graduation rates below 60 percent.
Both Nevada Connections Academy and Beacon Academy of Nevada offer online courses, with 2015 graduation rates at roughly 36 and 53 percent, respectively. Those rates slightly increased to 37 and 55 percent this year.
At issue is the state's ability to take over the school or replace its board of directors.
Nevada Connections Academy has refused to sign a new contract that would waive its right to a judicial review — meaning the authority could take over the school without a legal challenge. The contract set benchmarks for improving graduation rates over a three-year period, allowing for state receivership or a board change if it missed those targets.
Both schools have until December to fix the deficiencies, which in large part would mean reaching an agreement with the agency.
But Nevada Connections Academy, which serves roughly 3,000 students mainly from Clark County, argues that 50 percent of students in the 2015 class were credit-deficient when they enrolled. The school and some of its parents have filed a declaratory judgment action to prevent its possible closure.
Students who enter the school already behind in credits might not graduate on time, thus affecting the school's graduation rate, School Leader Principal Steve Werlein said.
Students who enter the school on track or as freshmen have a graduation rate of about 80 percent, Werlein said.
"More than 3,000 students in K-12 will lose their school, the state will lose a four-star middle school, and families seeking another school choice option in the state would be limited," Werlein said. "When taken collectively, these actions leave us no other choice but to proceed."
Charter School Authority Deputy Director Brian Scroggins said the authority has been in talks with both schools for a few months with no resolutions.
"We give charter schools some autonomy, but with that comes accountability," he said.
Authority Executive Director Patrick Gavin had no comment on the legal action but argued any comprehensive high school across the state could have credit-deficient students.
"It's the responsibility of all public schools to ensure that they are doing whatever they can to accelerate student performance and get students to graduate on time," he said.
Students and parents of Nevada Connections Academy are rallying in support of the school.
Jesse Berry said he joined the school after facing bullying in his traditional public school.
"I could not let my guard down in traditional public school," he said. "Once I joined this school, I felt safe. I even made friends at this school."
Beacon Academy Principal Tambre Tondryk said it's frustrating that the Charter School Authority uses one data point as opposed to a framework to assess the school.
The high school serves at-risk students who may also enter without sufficient credits. It offers blended learning, with both online and in-school classes.
"When a student has never earned a credit in three years of high school and they come to us and earn even four credits in that year, or five credits, that is a huge improvement," she said.
The school also did not sign a new contract because of the judicial review issue, she said, but should have a resolution with the authority sometime next week.
"Us negotiating with the director to get us on a framework that better measures our school performance is ultimately our goal," she said.
Contact Amelia Pak-Harvey at apak-harvey@reviewjournal.com or 702-383-4630. Follow @ameliapakharvey on Twitter.